It rained this weekend, and we made gluten free chocolate chip cookies.
It's been raining…all week and all weekend long. We were miserable!
Being stuck in the house with a willful, energetic, wakes up at the crack of dawn toddler was painful to say the least.
We've done all the homework, xtra work, cleaning( him trying to help) playing and TV that I was willing to let him watch. Finally, on Sunday I was desperate and I got him to help me bake cookies.
It was the perfect solution to a bored toddler. Nothing is better than cookies to a todder right? Especially chocolate chip cookies.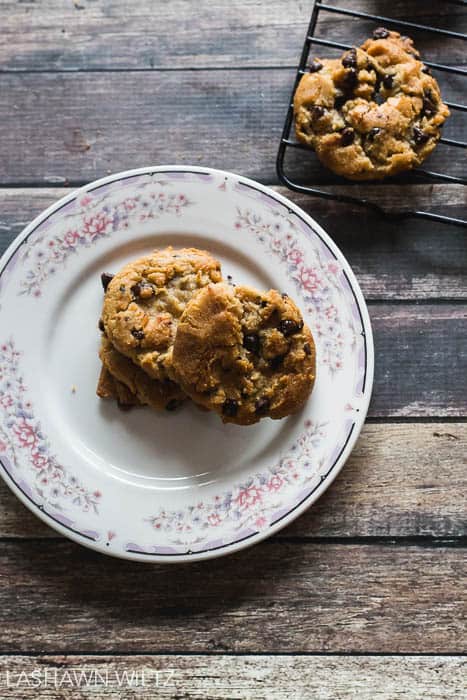 RIGHT?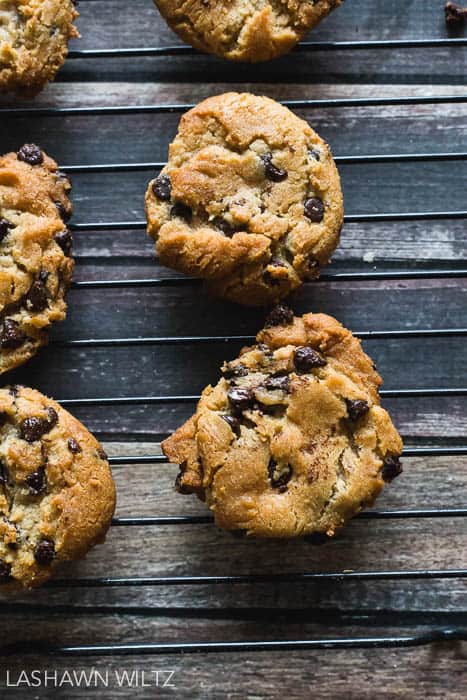 Sigh.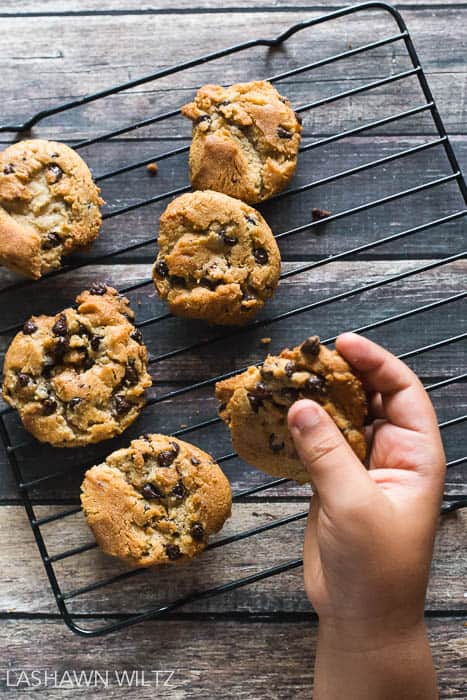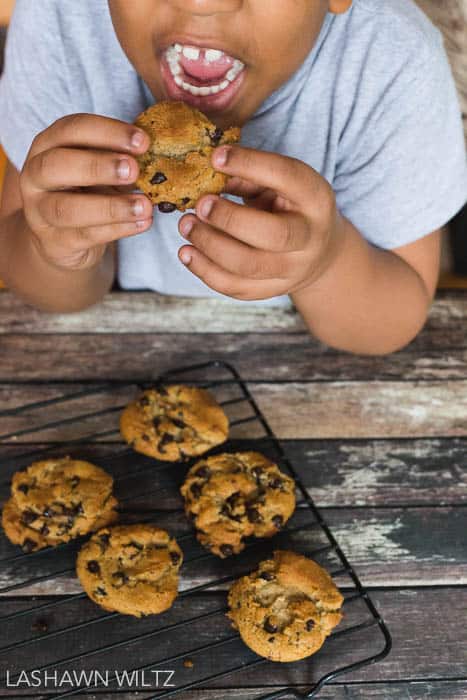 Anyway, we made gluten free chocolate chip cookies and enjoyed them all day. C-Dub claimed he didn't want one, but this morning, there is one missing……
This recipe is SO SO easy. I'm not one of those moms who has the time or energy to make everything all the way from scratch. Especially when it comes to our gluten-free baking.
I tried mixing my own flours but um…ain't nobody got time for that when you work full time and you are cleaning cooking, moming, wifeing….you get the point.
Anyway, Pamela's baking mixes really help me get GOOD gluten free baking without all that time it takes to make the baking mixes myself. A lot of gluten free bakes goods can be…dense or really thick and heavy. But not Pamela's. I use them for cakes, cupcakes, pancakes, cornbread, scones, hot cross buns…..
Anyhoo, if you need easy gluten-free chocolate chip cookies, try out this recipe! It's one of my favorites adapted from Pamela's Website!
** I did NOT get paid to talk about Pamela's Gluten Free Baking mix. I just love the product and the convenience of it and I wanted to share! **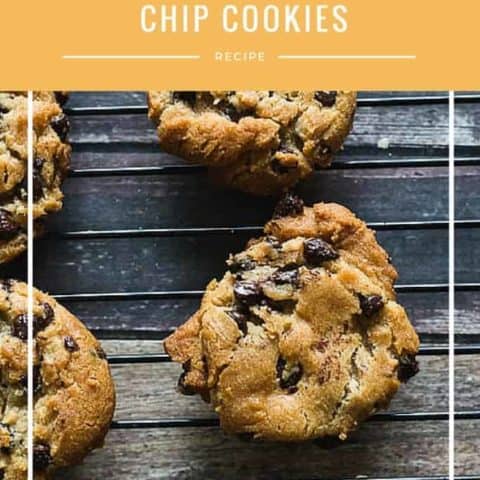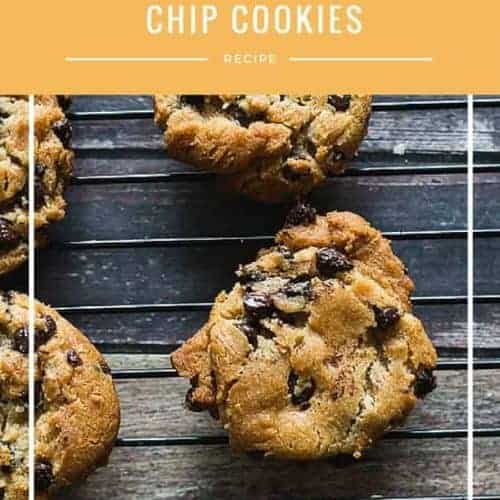 Gluten Free Chocolate Chip Cookies
Gluten Free Chocolate Chip Cookies using Pamela's Baking Mix
Ingredients
7 TBSP butter
1/4 cup white sugar
1/4 cup light brown sugar
1 egg, large
1 tsp vanilla
1-1/2 cups of Pamela's Gluten-Free Baking Mix
1 cups semi sweet chocolate chips
Instructions
Preheat oven to 350°.
Cream butter and sugars together. Mix in egg and vanilla, and then the dry mix.
Add chocolate chips and mix together.
Use a small ice cream scooper or a tablespoon to form dough balls scoops of dough (1 TBSP sized) on parchment lined or greased cookie sheet.
Bake for approximately 12 to 15 minutes.
Let cookies cool slightly and use a spatula to remove from cookie sheet.