Check out this cool gift guide for Teen Boys just in time for the holidays.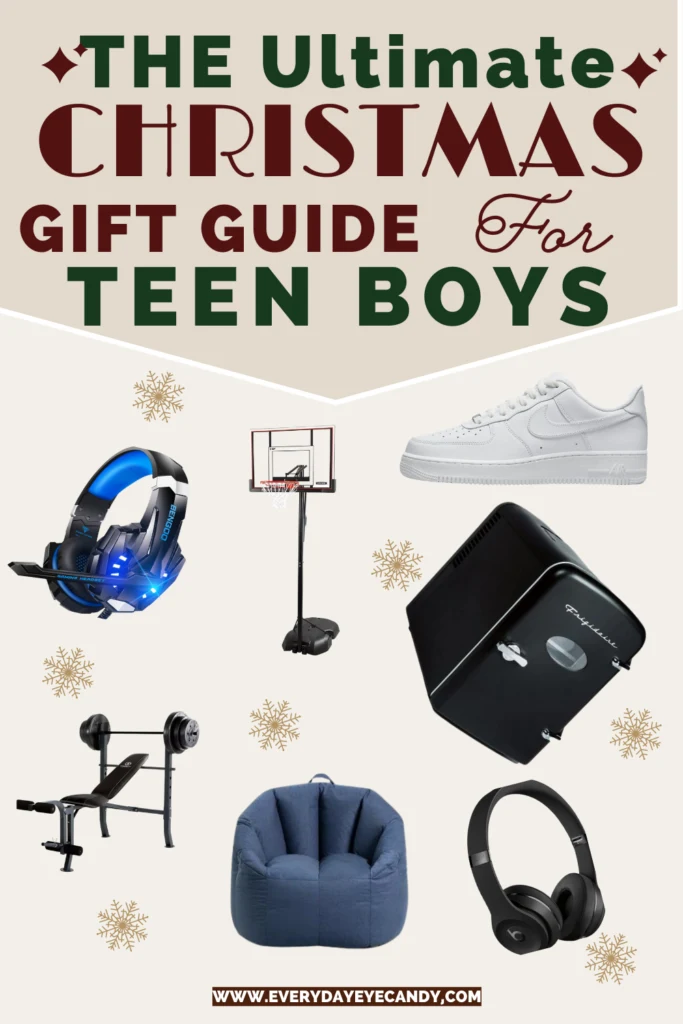 This blog post contains affiliate links. Everyday Eyecandy is a participant in the Amazon Services LLC Associates Program, an affiliate advertising program designed to provide a means for sites to earn advertising fees by advertising and linking to Amazon.com.
Finding a great gift for a teenage boy can be…hard. They are notoriously picky and close mouthed about what they really want at the same time. But I polled my high schooler to find out the things that are on his list and on his friends' list.
So gather around and check out this short Gift Guide for Teen Boys that will surely have something on it that your teenage boy will love.
For the tween or teen that loves Gaming, you can't go wrong with the Sony Playstation 5
The most comfortable shoe that every tween or tween boy can't do without.
Per my son, every teen boy needs headphones
Per Pookah, every teen boy needs this as a staple in their wardrobe.
Every back yard needs one.
Every guy needs a wallet .
For every teen boy who wants a way to build muscles at home.
Every Teen boy's room needs a mini fridge for water and soda and snacks for when friends come over
Perfect for when company comes to visit
Because you have to smell good...
Every gamer needs a headset.