Looking for gifts for yourself? Chile…Im here for you. Keep reading this gift guide for her and then send this to all the people who ask: so what do you want?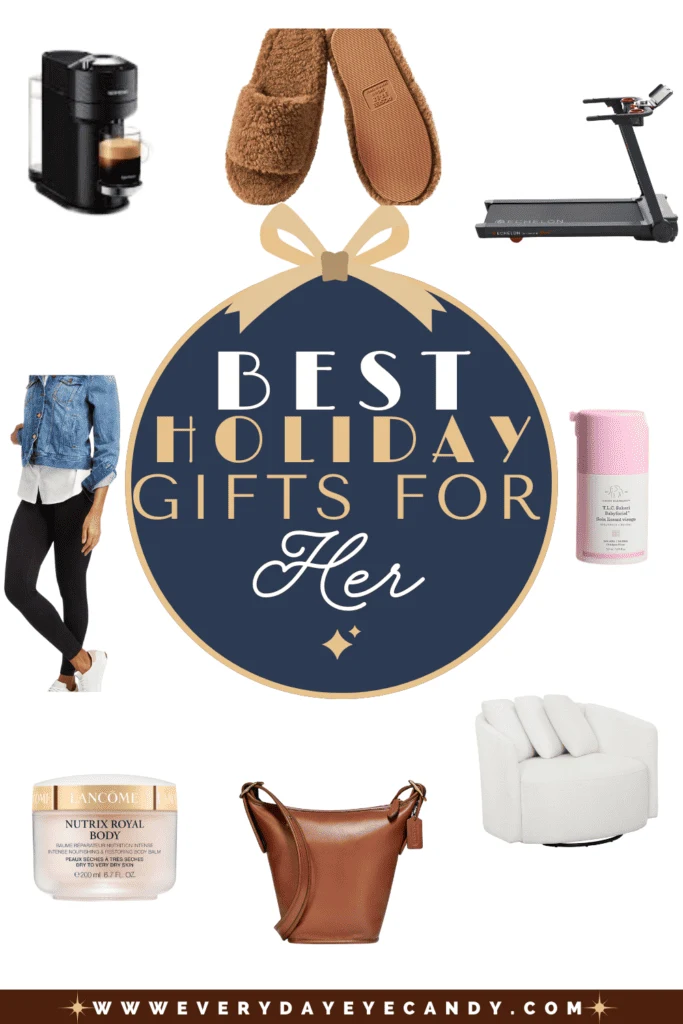 This blog post contains affiliate links. Everyday Eyecandy is a participant in the Amazon Services LLC Associates Program, an affiliate advertising program designed to provide a means for sites to earn advertising fees by advertising and linking to Amazon.com.
The Boy handed me both his birthday and Christmas list last week and I almost laughed at the audacity of it.
The lists were short, but EXPENSIVE. ( side note: why as they get older are the lists so much more expensive?)
Anyhoo, It reminded me of something I started last year. I made an Amazon list and shared it with my husband like PICK SOMETHING.
It eliminates error and me opening something up on Christmas morning that leads to disappointment for both of us.
Plus, I buy one or 2..or 5 gifts for myself between Christmas and New years so….
Alright, I hope you find something you like!
If you are looking for something for the book lover in your life check here.