We eat out on the weekends quite a bit. It's like part of the adventure to do something as a family like visit the museums, go the movies, or Piedmont park and then go eat. Because of that, I always have an arsenal of restaurants that have gluten free options around Atlanta. It's not as hard as it used to be to find great places to eat. The problem now becomes, finding a place that a picky gluten-free 7 year old wants to eat! One place that I had tried, but the rest of my family had not, was Yeah Burger. I loved all of the healthy options and the gluten free options at Yeah Burger when I visited the location in West Midtown. Since we live closer to the Yeah Burger location in Virginia Highland, one sunny weekend, we decided to give it a try.
I automatically LOVED the feel of the place. Sort of retro cool……….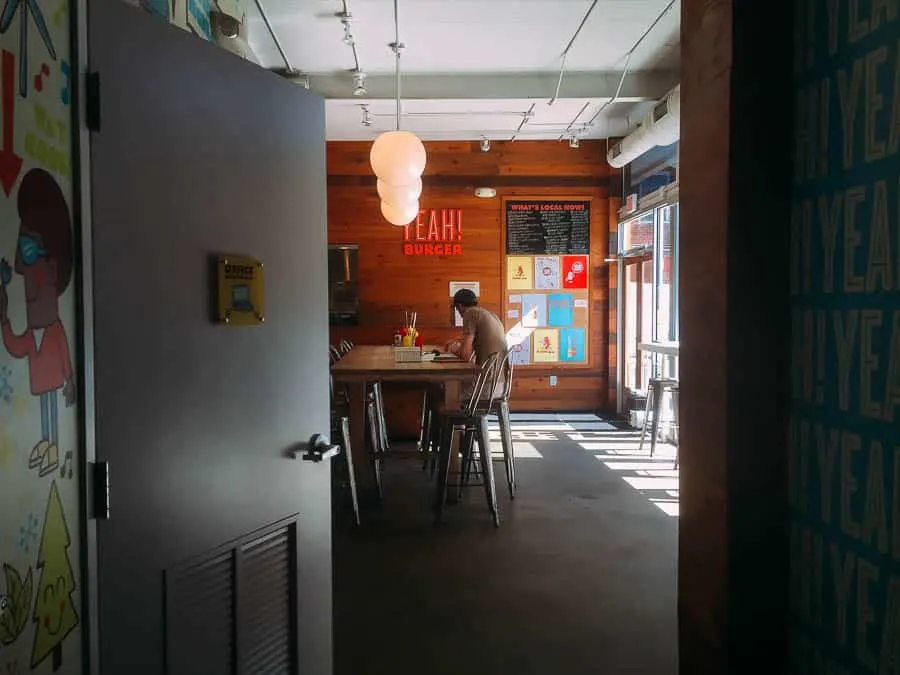 The menu is full of gluten free options. All of the burgers are gluten-free including the vegan veggie burger. Pookah can hardly ever eat at fast food restaurants simply because there are no gluten free buns. Yeah Burger's buns are gluten-free and have their own dedicated toaster( yes!!!). The regular fries, sweet potato fries and even the onion rings are fried in a dedicated fryer.
YES YES YES.
For a mama who still hovers with worry with the Epi Pen Ready, this is like music to my ears.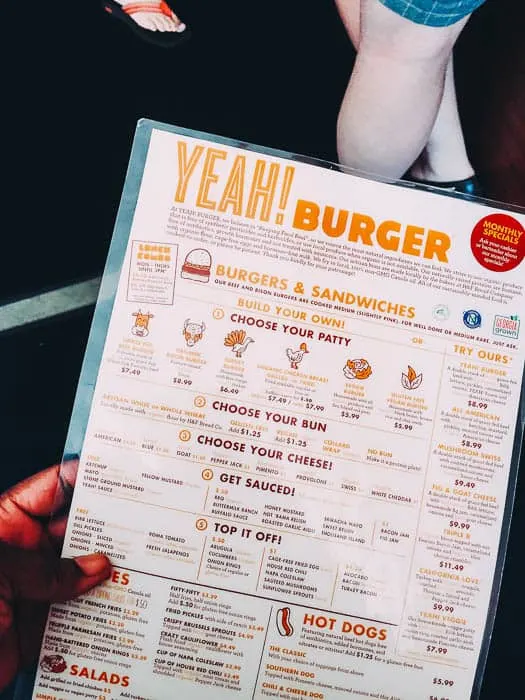 The Patio was the perfect spot for that warm Atlanta afternoon. It was fun to eat and watch the cars go by.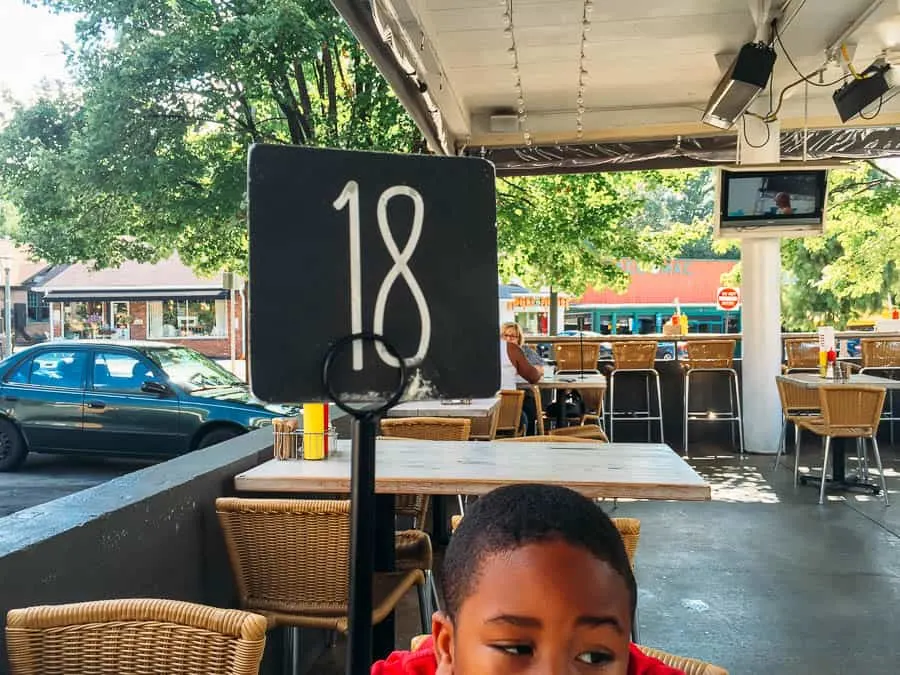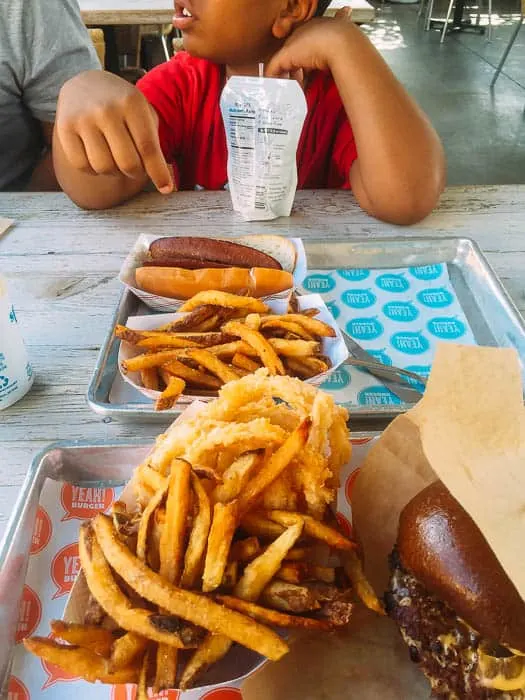 LISTEN.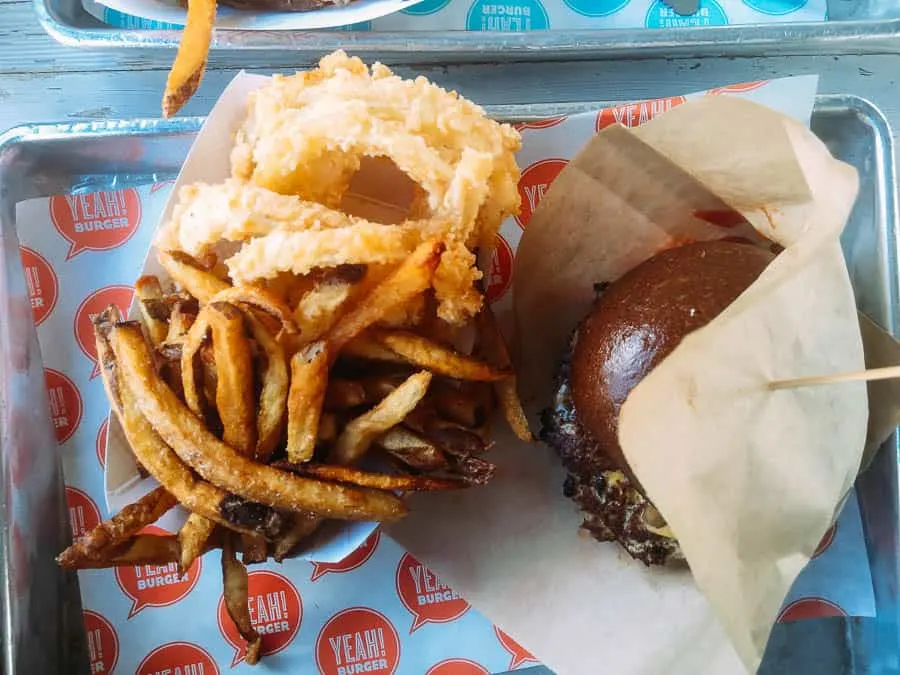 Yeah…it's one of our go to weekend spots now when we all want burgers, hot dogs and fries!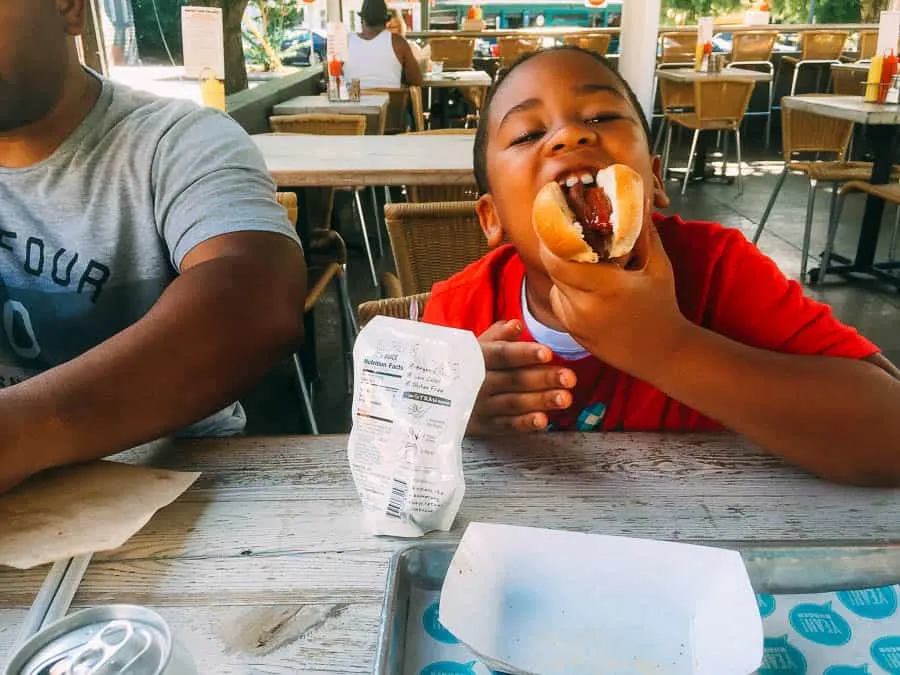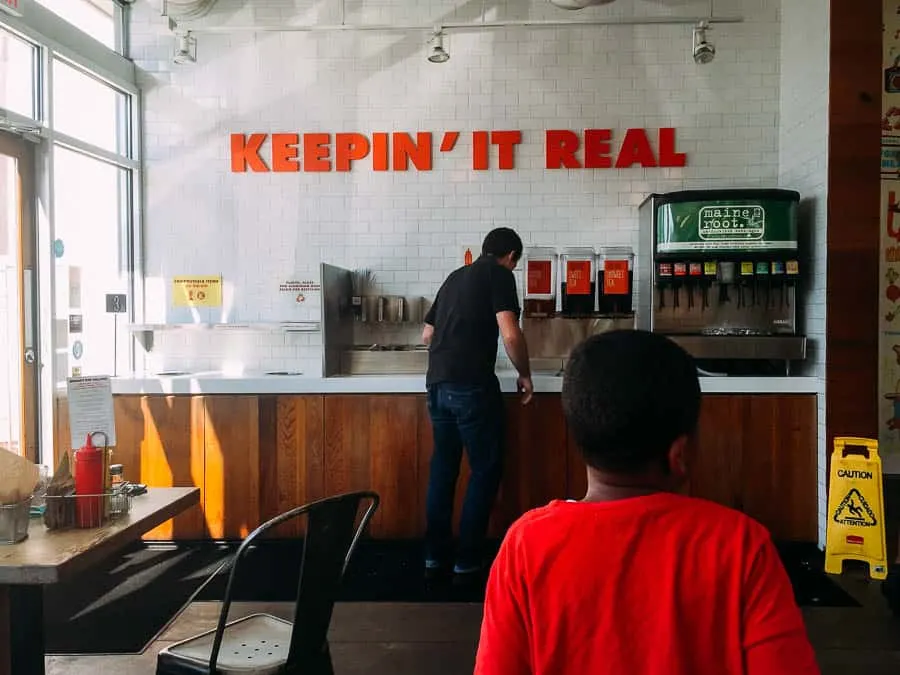 Keeping it real, it is a little expensive for burgers and fries. BUT, as has been my experience around town, if you want fresh, organic, gluten free food, you will pay for it. And for us, so that Pookah can experience different foods and we can have variety in our lives, it's worth it.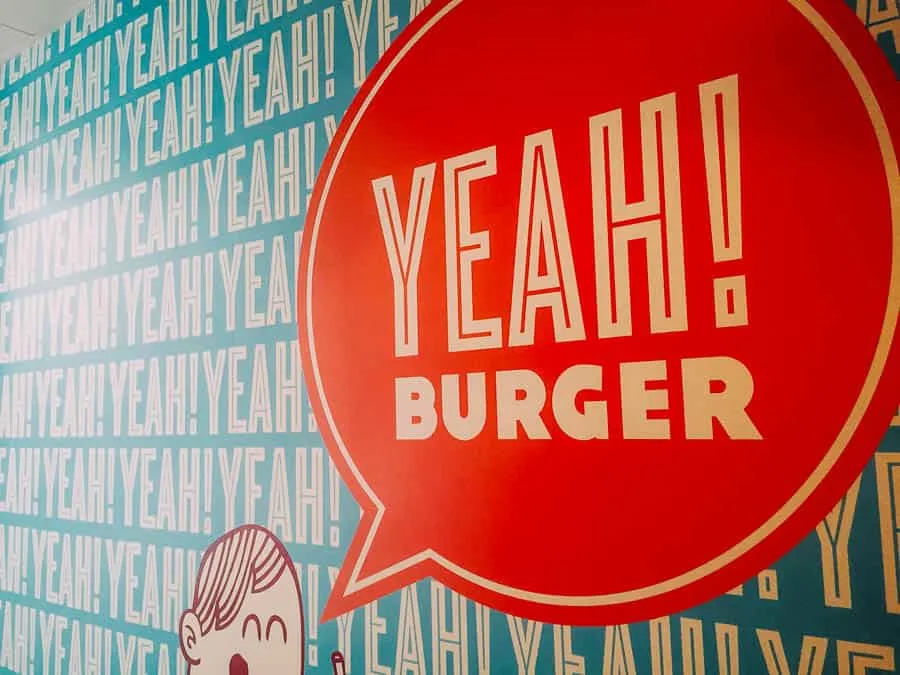 Will we go again? Of course! I love all of the gluten free options at Yeah Burger! I'm currently plotting another trip this coming weekend even though I am on a diet( shhhhhh they have salads!!!). So if you live in the Atlanta area or are visiting, make sure you check out one of the two Yeah Burger Locations: West Midtown or Virginia Highland.
*Disclaimer: I was NOT paid in cash or Burgers to review Yeah Burger. I just wanted to share!*