This time of year is so hectic! We want so much to preserve our memories of our family and friends and little ones!
But if you are anything like me, the little things are easy to forget.
SO.
I've compiled a Holiday Photo Checklist of photos NOT to forget during this season!
Enjoy!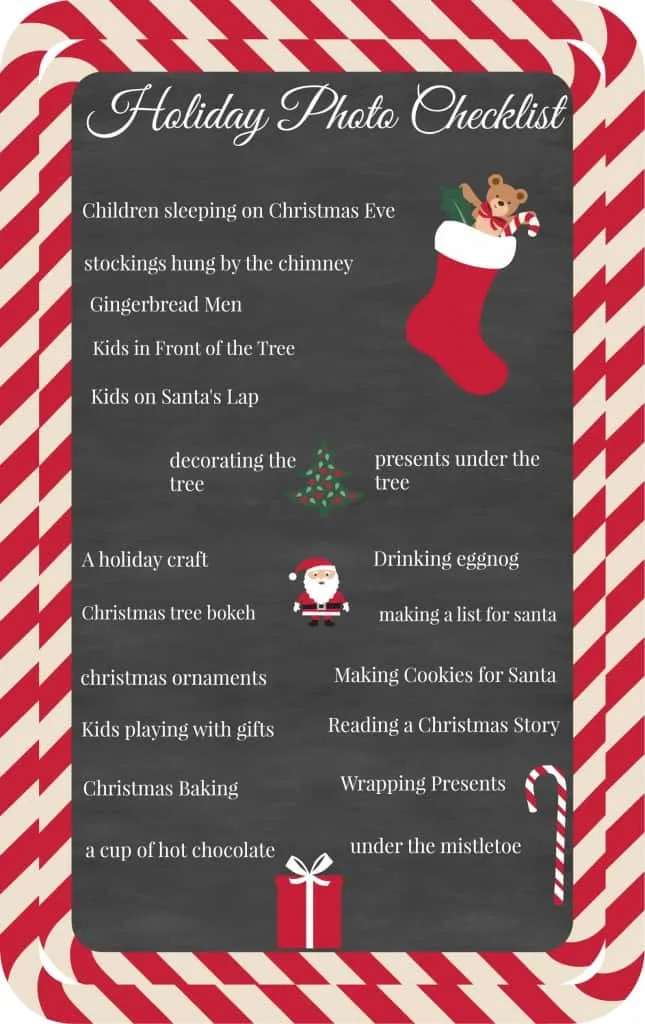 If you STILL haven't gotten that perfect gift for that special person in your life, don't forget to check out my Holiday Gift Guides for Bloggers and for My Holiday Gift Guide for Instagram Lovers!
And don't forget to sign up for our Everyday Eyecandy Newsletter! There are exciting things happening in 2015 that you don't want to miss out on!