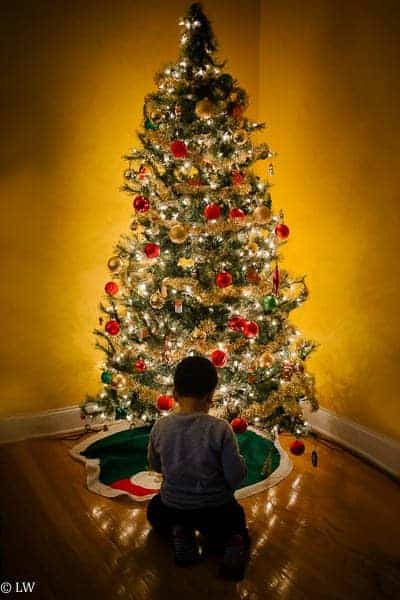 Our Christmas Tree went up this weekend.
Every year, I love trying to get photos of Pookah decorating the christmas tree. It's so much easier now that's he's older and wants to help.
That's half the fun isn't it?
Have you put up your Christmas tree yet?
Head on over to see Bianca's Lovely Everyday….