This weekend was interesting.
If I had had my way, I would have been in Las Vegas attending Blogalicious.
But it was C Dub's birthday and I spent precious time with him and Pookah instead.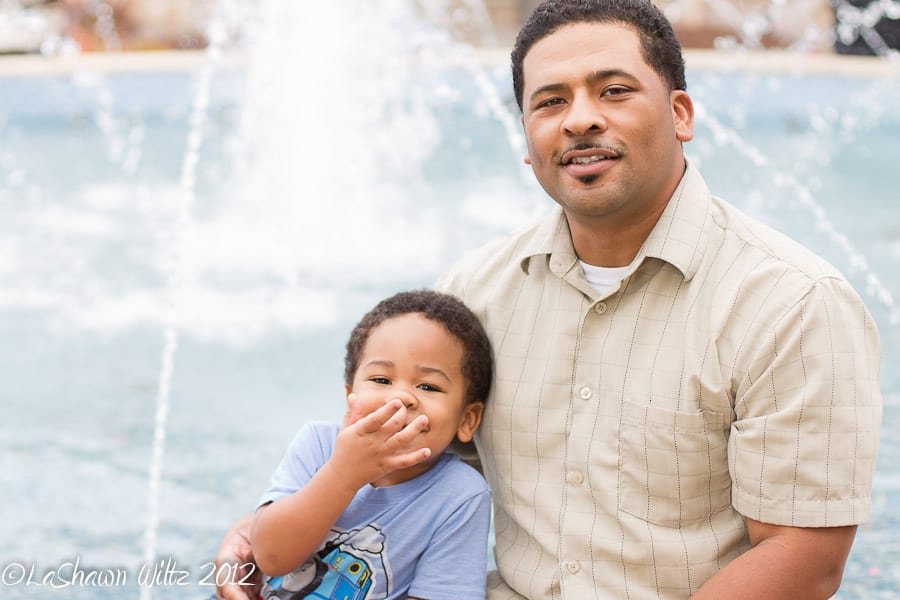 I went to Blogalcious last year, and it was awesome. It was my first blog conference, so I didn't have anything to compare it to.  But now that I have been to BlogHer AND Blogalicious, I can honestly say that I think I prefer the smaller blog conference.  BlogHer was HUGE, and I learned so much and met people that I really wanted to meet. But at Blogalicious, not only did I learn, but I felt more part of a community you know? I felt like I connected with folks. Not just took their cards and followed them on twitter.  I am actually still talk to some of the people I met there.  It's something to think about as I start to plan out my travel schedule for next year.   Of course, this all depends on where all of the three conferences on my radar are next year.
C Dub's birthday was great…for him. LOL. He got to have a child free morning to himself, he got to play golf, he had dinner at his favorite restaurant, he got a new golf club that he didn't have to pay for, AND he got laid……
SMH.
I wish my birthday had been so good.
I spent the weekend attached to my camera too. Which is something that hasn't happened in months around here. And it was good.  I actually took photos, practiced a few things I wanted to practice. Experimented. I never get to do that anymore, and I was beginning to feel like I wasn't growing anymore. Same poses, same locations, same angles.  But this weekend I felt like I fell back in love with taking pictures around here. And that is good.
Well, that's my weekend. How was yours? Did you do anything exciting? Learn anything new? Share!