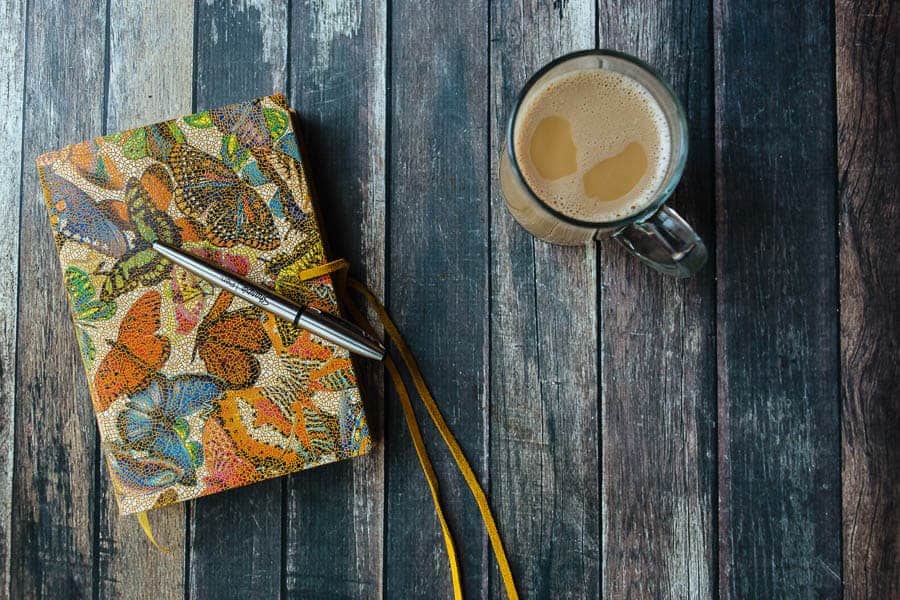 When I decided to do NaBloPoMo this year, I knew that I would have to change a few things in order to be successful. My morning routine was sporadic and not consistent. And I knew that even if it wasn't for NaBloPoMo, I needed a change.
I wake up between 430 and 5am.
I'm going to let that sink in. …..
I was waking up around 530 or 6 or even 630 depending on how I was feeling that day. And I would hit the ground running and NOT STOP all day. Because I have to get Pookah up at 645. I need to have his lunch made, breakfast cooked,dressed, teeth brushed and out the door to school exactly 1 hour later in order for him to get there on time.
Then I had one hour to shower, eat, and then be at my desk( in my home office) for my day job.
When I woke up at 6 or 630 I barely had time to shower or brush my teeth, let alone time to get my mind right.
But on those days I woke up at 6, I had a little time. On those days I woke up at 530 because I had a blog post that needed to get up, I found I got even more done.
So I did a test.
I set my alarm for 5.
It was a STRUGGLE that first day.
But I was able to meditate, write in my journal, take a shower, do a few blog chores, surf the internet. ALL BEFORE 630.
It was an epiphany.
SO, when I decided I needed to exercise, I woke up 30 minutes earlier…at 430.
That 30 minutes gave me 30 minutes of exercise time along with everything else.
And I've been doing it ever since.
There is something so nice about NOT RUSHING in the morning.
I'm already had my alone time, my peace, centered myself and done something FOR MYSELF before I have to meet all of my obligations and responsibilities.
It's a sacrifice, and one I make 5 days a week.( even though it's Saturday Morning and I was up early before anyone else because my body is like…wake up chile!)
What about you? Do you have a morning routine? What time do you wake up?