Starting somewhere around age 38 or 39, I began to notice that my skin was not as…soft as it used to be. I didn't have that glow and I wasn't here for it! So about a month ago, I started the #Olay28day skincare challenge using products from Olay's Luminous line. I was excited to start because my mother has used Olay for years! And she has the softest skin ever at 70 years old. I just want to be like her when I grow up. LOL
This year, I've been vowing to take better care of myself and I realized that I didn't have a consistent routine for taking care of my skin! How did I get here???
My main issues: Hyper pigmentation on my chin, dry patches along my cheeks, and just dull skin in general. I generally have oily skin, so most products either strip it completely or contribute to the oil.
So I couldn't wait to start the Olay 28 day Challenge. Here is my before: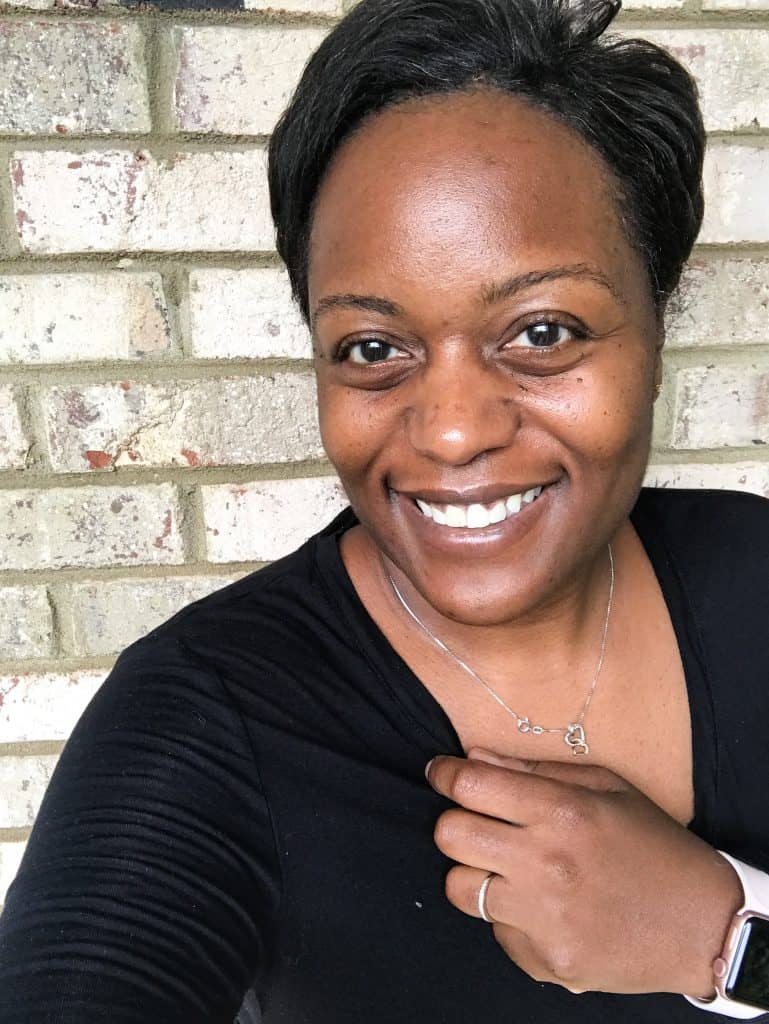 For the Olay 28 Day challenge, I used: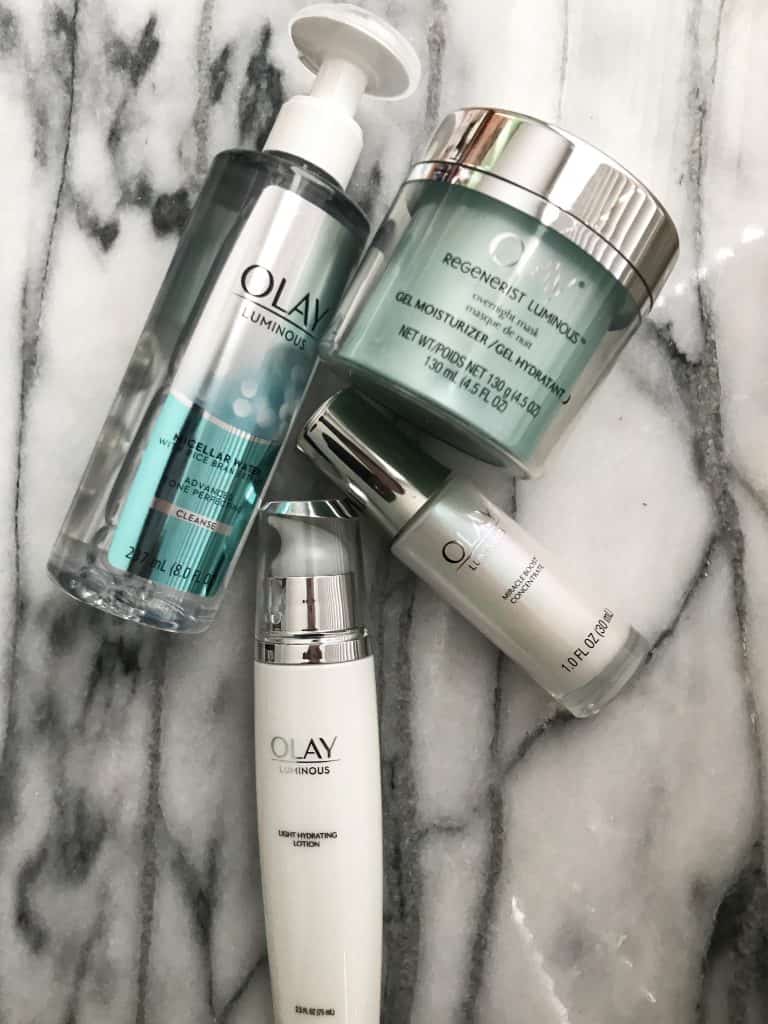 Step 1: AM (if needed) and PM cleanse with the Olay Luminous Micellar Water
Step 2: AM and PM apply Olay Luminous Miracle Boost Concentrate
Step 3: AM apply Olay Luminous Light Hydrating Lotion
Step 4: PM apply Olay Luminous Overnight Mask
I admit I was a bit skeptical when I first saw the Micellar Water. I had serious doubts that it would actually CLEAN my skin. Because even though I don't wear a lot of makeup, I do use product, and BB or CC cream when needed. I hate most products that claim to clean your skin, but just leave a ton of alcohol behind, just stripping my skin. I was so surprised how clean and SOFT my skin was after using the Micellar Water!
Two Weeks In…..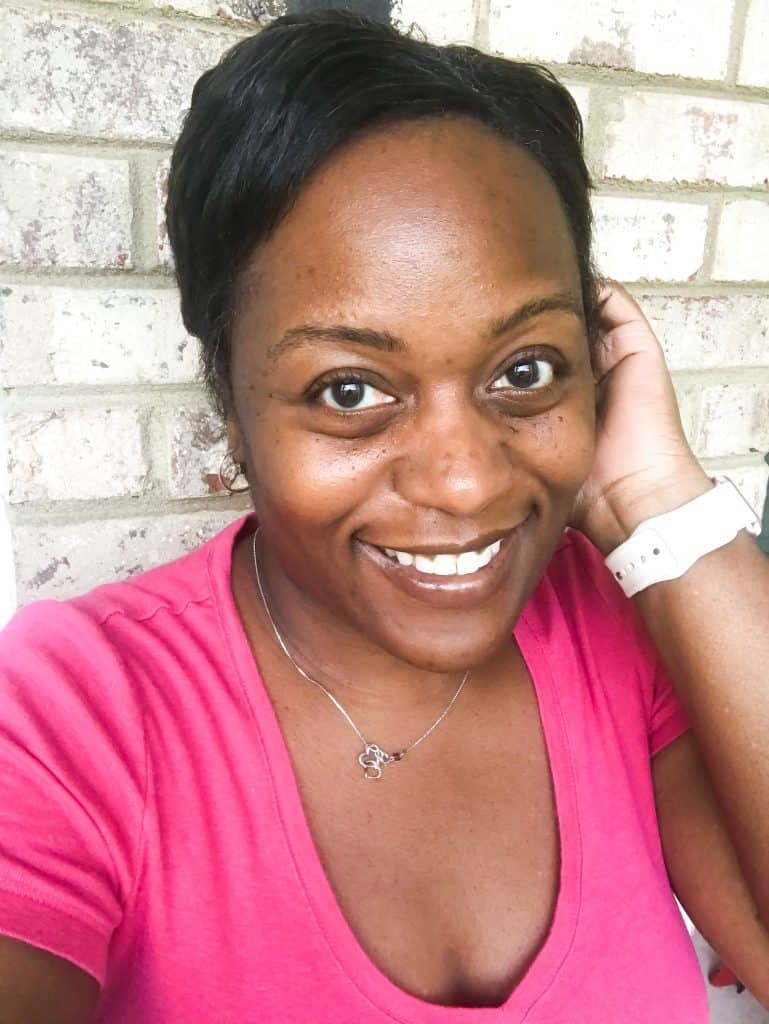 Two weeks into the challenge and I was LOVING the Olay Luminous Line! My skin was feeling softer, I was looking glowy and I swear some of the dry patches on my cheeks were starting to look so much better after using the Olay Luminous Miracle Boost Concentrate. But my favorite product is the Overnight Mask. It's decadent. It's silky, and I wake up to soft and smooth skin every single morning.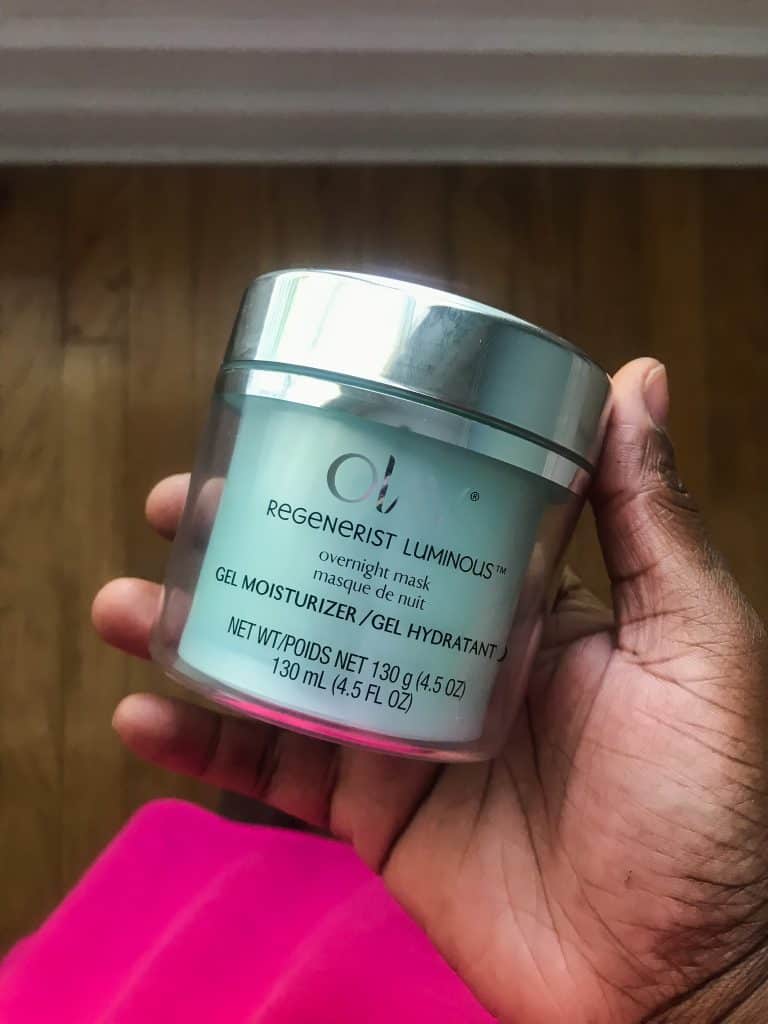 After 28 days: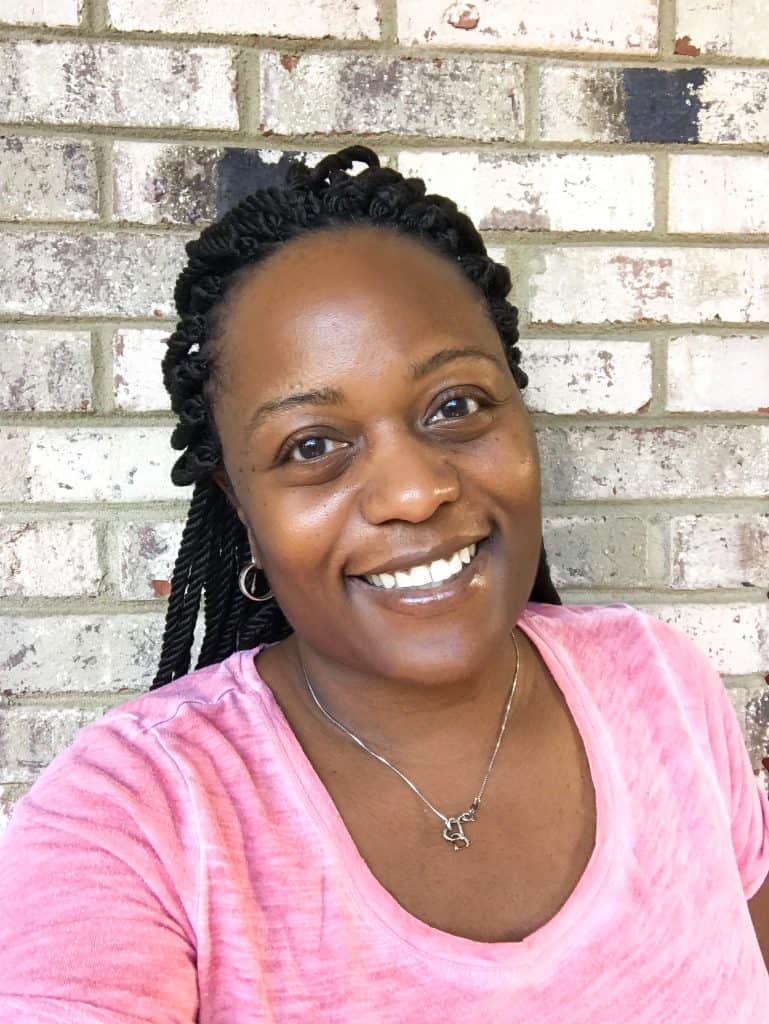 I am LOVING my skin. After 28 days here is what I noticed:
Softer skin,
Less breakouts
Less oil on my skin during the day
Reduction of the dry patches on my cheeks ( I can barely see them now)
Slight reduction of the hyper pigmentation on my chin.
AND I HAVE A GLOW!!! I am loving how my skin looks WITHOUT makeup. I've even had a few people ask me what I've been using! I've been proud to tell them all about the Olay Luminous Line!
But my favorite part of the Olay 28 Day Challenge has been finally having a skin care routine. Because at a certain age, you need to take care of your skin. And I was neglecting mine! Being consistent with the Olay Luminous line has really helped my skin and I am loving the glow!
Do you have a skincare routine? Have you tried the #Olay28day Challenge? Head on over to social to check out before and after photos!
This is a sponsored conversation written by me on behalf of Olay. The opinions and text are all mine.