APPLEWOOD SMOKED TURKEY AND HAM SANDWICH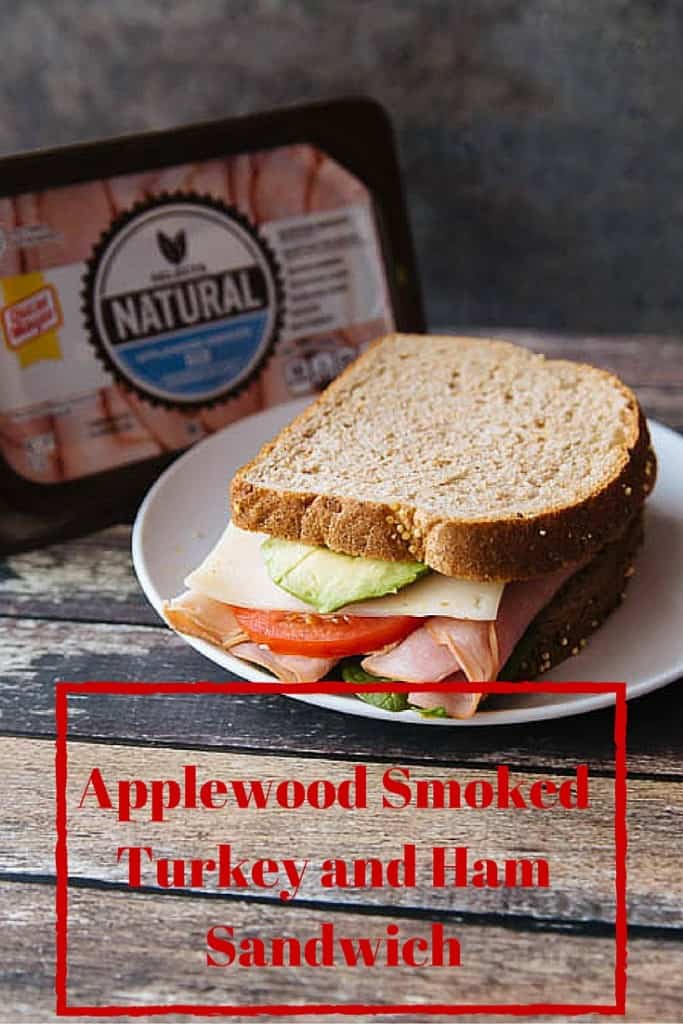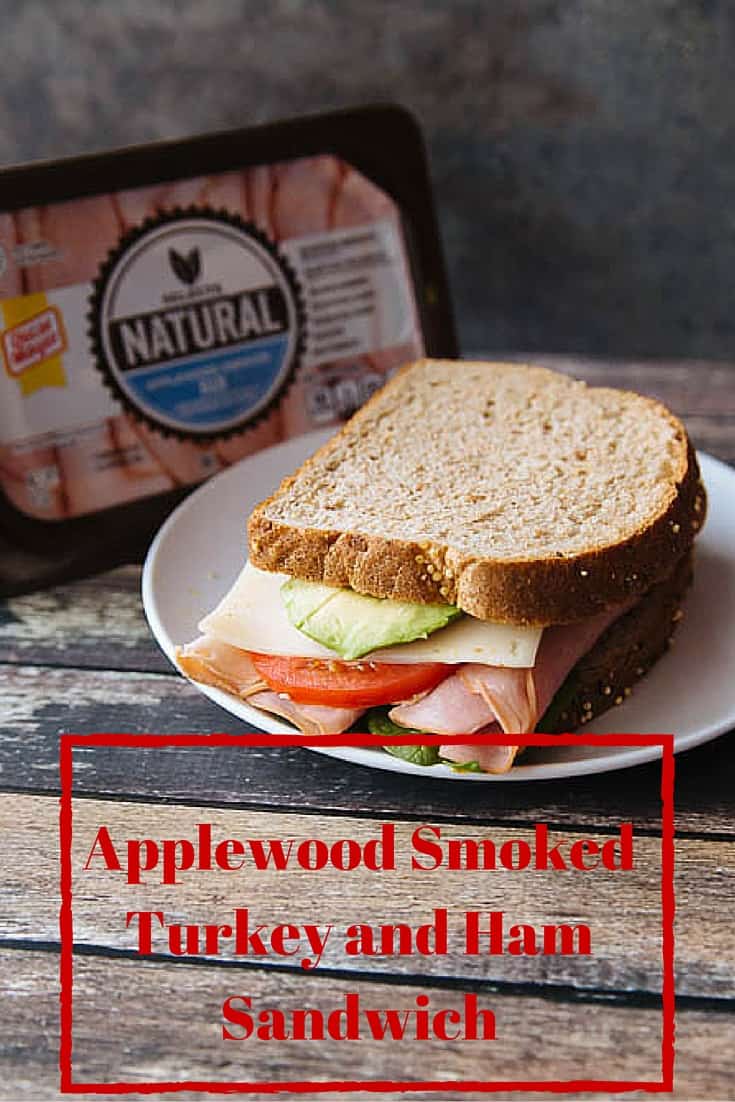 I fix Pookah's lunch for school everyday.
Finding something he really likes to eat can be…challenging due to his food allergies, the fact that he is a picky 6-year-old and because I want to try to keep it healthy!
I've been stuck in the rut of warmed up chicken nuggets, spaghetti and fishsticks. With a little fruit on the side.
The problem has been, that every time I see something new in the store that looks promising, or like it would be delicious…it turns out to be too good to be true.
Like that gluten-free lunchable I found? The idea..excellent. The actual product? Um…no.
It tasted like unfulfilled dreams.
Pookah told me so.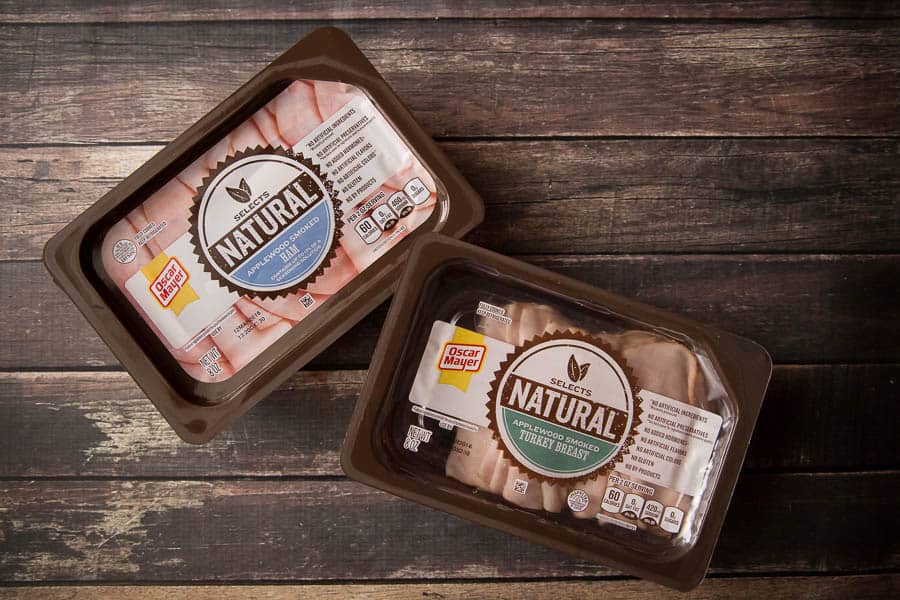 But recently, Oscar Mayer Selects Natural cold cuts came on my radar and I was intrigued. Pookah saw me pick them up and so was he. You see, he loves deli meats…on their own. But I haven't been anxious to let him have them that often. But, Oscar Mayer Selects Natural selections are made with no artificial ingredients, and is minimally processed. Oscar Mayer Selects Natural has no artificial preservatives, no artificial flavors and no artificial colors, no gluten and no by-products.
No gluten….
Needless to say, they quickly went into my basket. You see, I had this idea for a sort of club without the bacon. A Applewood Smoked Turkey and Ham Sandwich to be exact.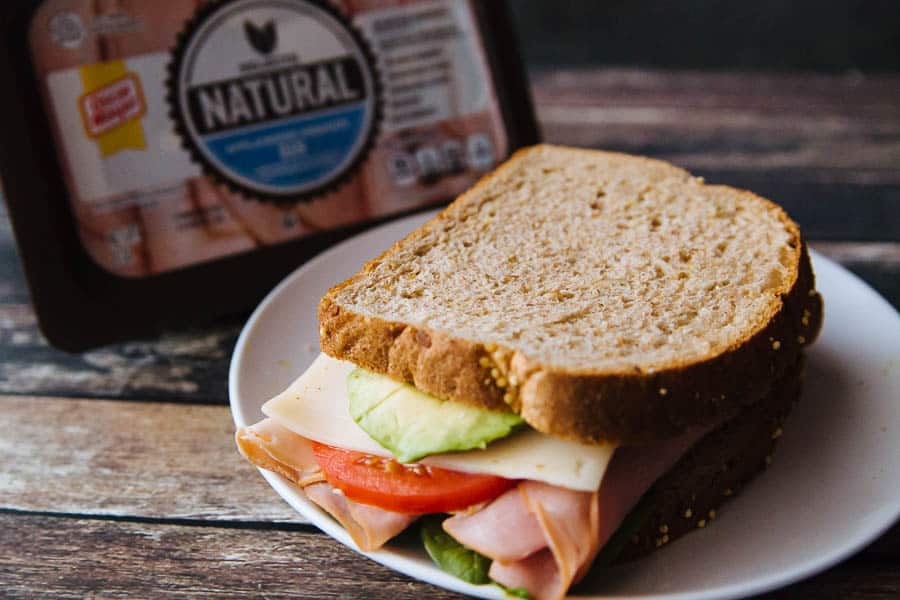 When we got them home, I was anxious because sometimes, things that are labeled natural, are so natural that they have no taste. But with Oscar Mayer Selects Natural cold cuts, I found that we didn't have to give up great taste and we can enjoy great quality cold cut. Pookah loves this Applewood Smoked Turkey and Ham sandwich with swiss cheese!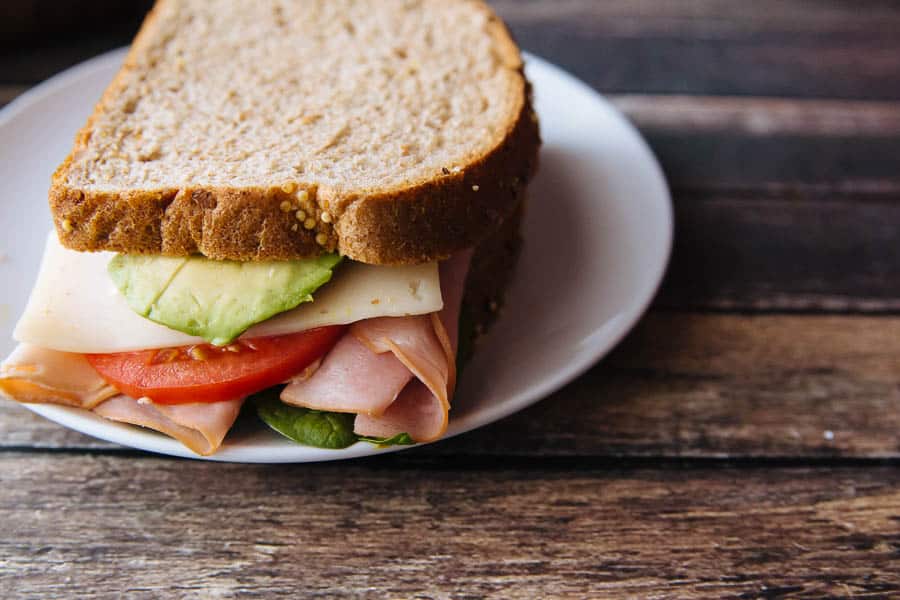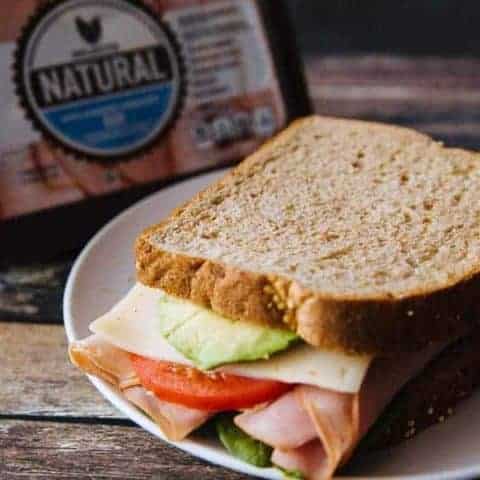 Applewood Smoked Turkey and Ham Sandwich
Ingredients
4 oz Oscar Mayer Natural Selects Applewood Smoked Turkey
4 oz Oscar Mayer Natural Selects Applewood Smoked Ham
1/2 avocado sliced
2 sliced of tomato
baby spinach
1 slice of Swiss Cheese
2 Slices of whole wheat bread or gluten-free bread.
Salt and pepper to taste
1 TBSP of Honey Mustard
Instructions
Build your sandwich.
Cut in Half.
Enjoy.
I had to make my own because the boy just wouldn't share!! We've found a winner!
Oscar Mayer Selects Natural is available in five flavorful varieties including Slow Roasted Turkey, Applewood Smoked Turkey, Rotisserie Seasoned Chicken, Applewood Smoked Ham and Slow Roasted Roast Beef. You can learn more about Selects Natural and all the Oscar Mayer products on OscarMayer.com, Facebook atFacebook.com/OscarMayer, Twitter at @OscarMayer and on Tumblr at OscarMayer.Tumblr.com.
I was selected for this opportunity as a member of Clever Girls and the content and opinions expressed here are all my own.