This past weekend for Sunday Dinner, I made these Oven Baked Meatballs…..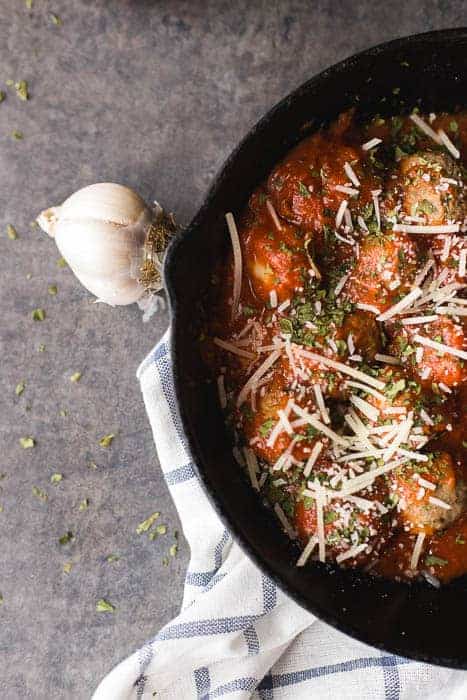 But wait, before I talk about that, let me start at the beginning…..
In this age of digital everything, it's hard to actually spend time together as a family sans any social media noise. Everyone has their phones or devices. Even the kids! No one talks anymore!
When I was younger, we ate Sunday dinner together. Every single Sunday. There was no: you eat here, while we eat there
There were no phones at the table. There was no Nintendo at the table. Even the TV was off most of the time.
We were expected to TALK to each other over a delicious meal. We focused on each other. We talked about school, politics, life, and just US.
I want my little family of 3 to be like that.
I admit to falling on the crutch of letting my son watch TV while eating so that I can get stuff done, and of eating at a different time or in different rooms. But this year, one of my main goals as a family is for us to spend more time together and to create the tradition of having one meal a week together.
Sunday dinner is back. Just like my parents before me and my parent's parents before them, I am going to start insisting that we all sit down, with no phone, no tv, no iPad, no Nintendo…NOTHING but the three musketeers and conversation.
Time is moving too quickly and I don't want to look up and see my child going off to college and realize that we never sat around the dinner table and had a great conversation over great food!
My first Sunday dinner this week I made Homemade Oven Baked Meatballs and threw it over some gluten-free pasta. It was SO GOOD. Not only was this delicious, but it was so easy to make. I used Ragu's Chunky Sauteed Onion and Garlic Sauce for my marinara and OMG…..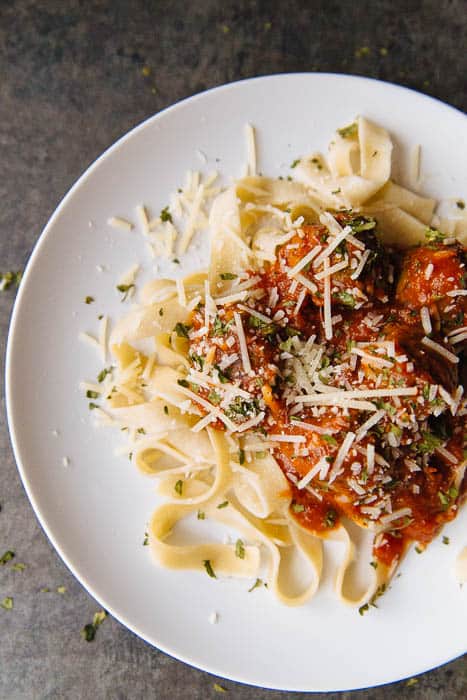 It was sooooo good.
You can really substitute any of the Ragu sauces for the one that I used, but I wanted that extra garlic and onion kick.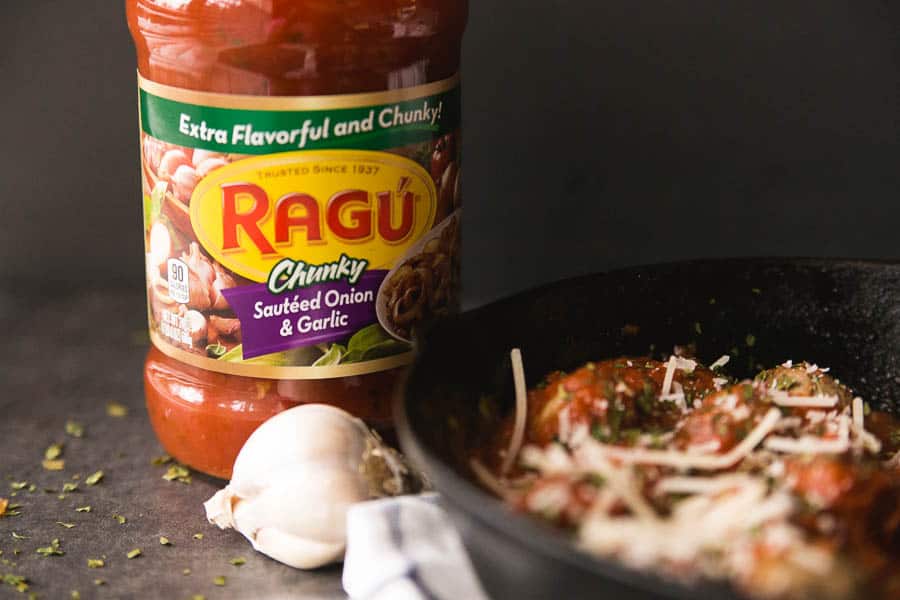 Everyone loved it!
Of course I have included the recipe for you!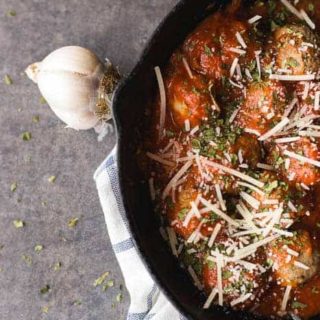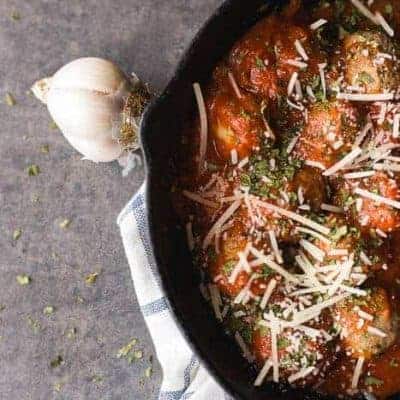 Oven Baked Meatballs
Ingredients
1 lb Ground turkey
1 tsp Basil, dried
1 clove Garlic
1 Egg
3 cups Ragu
1 tbsp Worcestershire sauce
1 tsp Black pepper
1 tsp salt
1/4 cup Gluten Free Panko breadcrumbs
1/2 cup Mozzarella cheese
Instructions
Preheat your oven to 400 degrees
In a large bowl combine the ground turkey, egg, gluten free panko, worcestershire, garlic, basil, salt and pepper.
Roll the mixture into little balls. If you don't want to be too messy, use an ice cream scoop to make them neat.
Heat a large cast iron skillet over medium high heat and spray it with cooking spray.
Place the meatballs in the skillet and brown them for 2 minutes on each side.
Place entire skillet in the oven and bake in a 400 degree oven for 20 minutes, or until cooked through.
Heat Ragu sauce.
Pour the sauce into the skillet over the meatballs.
Top the meatballs with the shredded mozzarella and serve alone or over pasta!