This week's theme for Our Project 52 is Summer…
The thing about kids is, it doesn't take much to amuse them.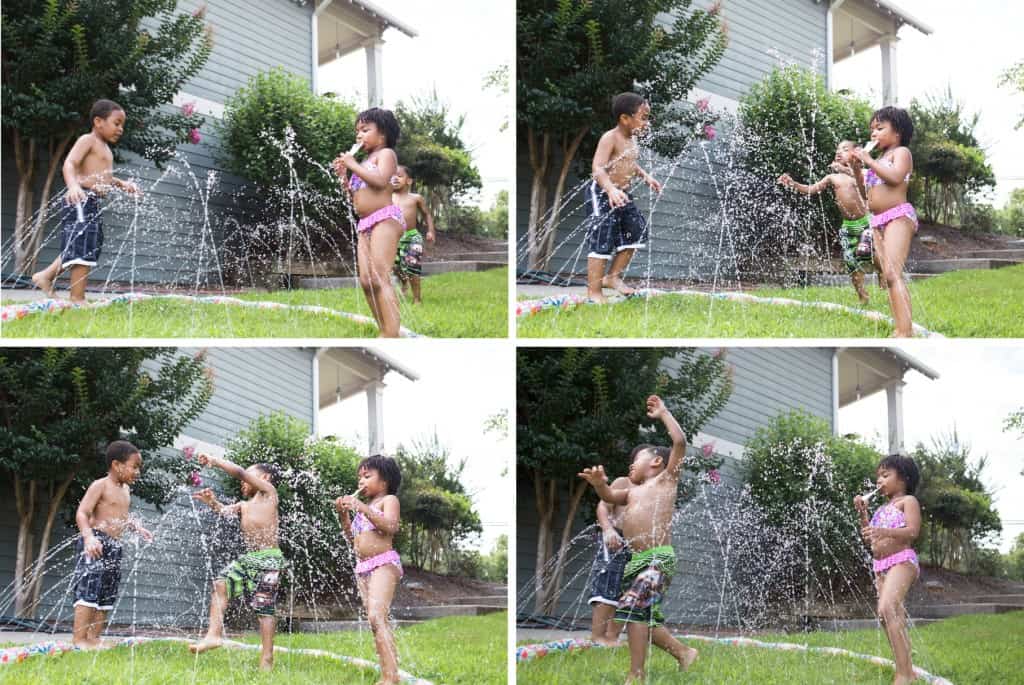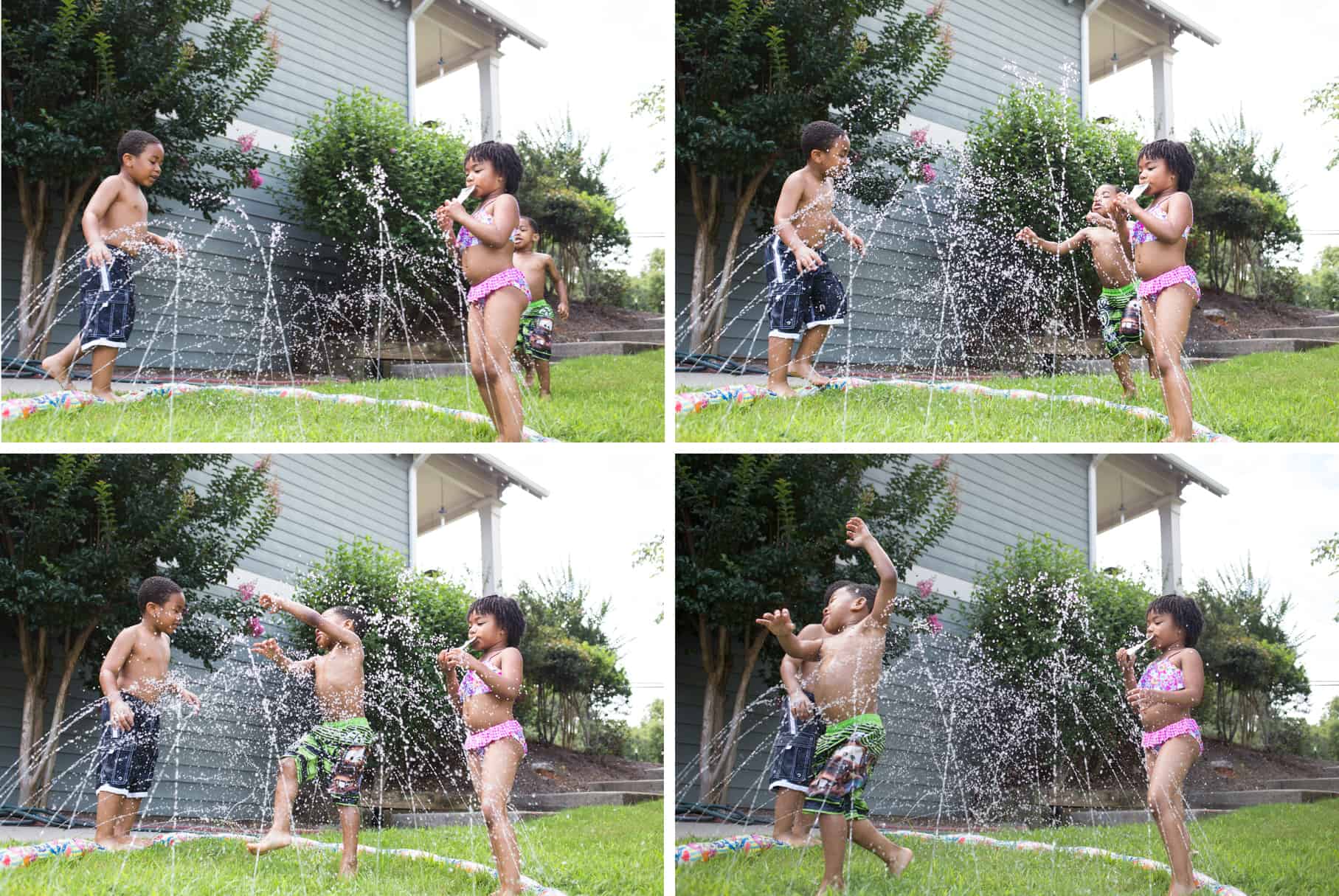 Running through the sprinkler SCREAMS summer.
Life is good.
Photography tip: Summer time is the perfect time to capture memories of your kids. I know we don't want to lug ONE MORE THING with us as we run from place to place lesson to lesson, playdate to playdate and everything in between. But take the time to stop and pull out your camera. It doesn't matter if that's your cell phone or your big girl or your point and shoot. But bring something. Take the time to DOCUMENT. These years we have with our kids go by so quickly. Capture those memories!
Check out to see what Mimi has up for Summertime.