So if you didn't know it, I'm a little…coffee addicted over here. So when I was asked if I wanted to participate in the overnight coffee challenge, I said..well OF COURSE.
But I didn't have a clue what that meant.
So I went about my business and the next morning ( I swear) I heard a knock at my door. I was feeling frazzled, because I had NOT had my coffee, and we had to eat breakfast, find Pookah's uniform, get dressed and be at the baseball field in 1 hour.
And I repeat: I had NOT had my coffee.
I opened the door, and the mailman handed me this heavy box…..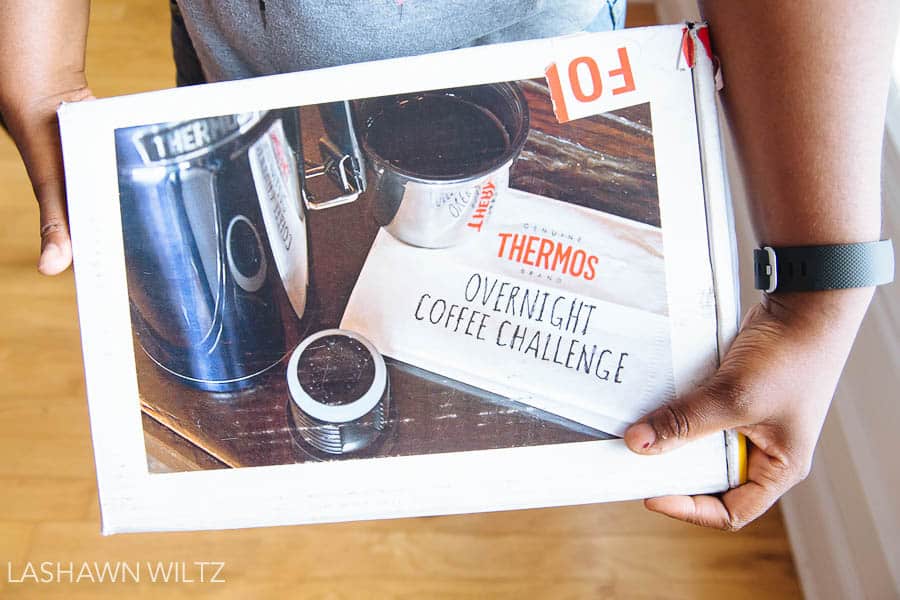 Curious I opened it and thought: Oh Thermos sent a cool thermos! Oh and look…a bag of coffee!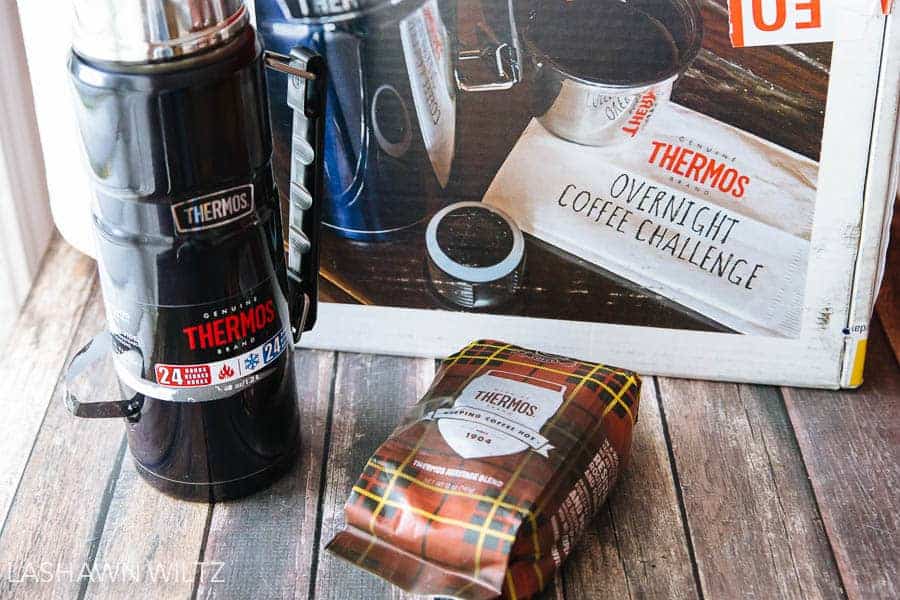 But I was running late for Pookah's baseball game and a bag of coffee with beans I needed to grind was not really going to help me at that moment.
But the thermos was so heavy…..
Thinking I would just wash it out so I could try it out later, I opened it and…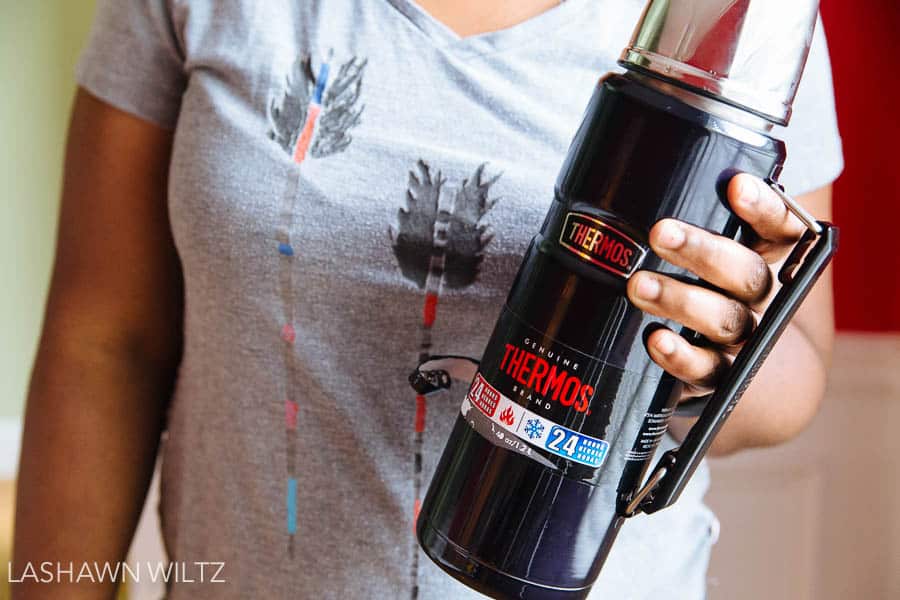 GLOOOOORAY
There was HOT coffee inside!
O.M.GEE
They had shipped me a 40 oz Thermos® Brand Insulated Stainless King™ Beverage Bottle of HOT Dark Matter Coffee! Not warm, not tepid…HOT COFFEE!
I mean listen…the angels sang, I laughed with delight……tears might have been shed.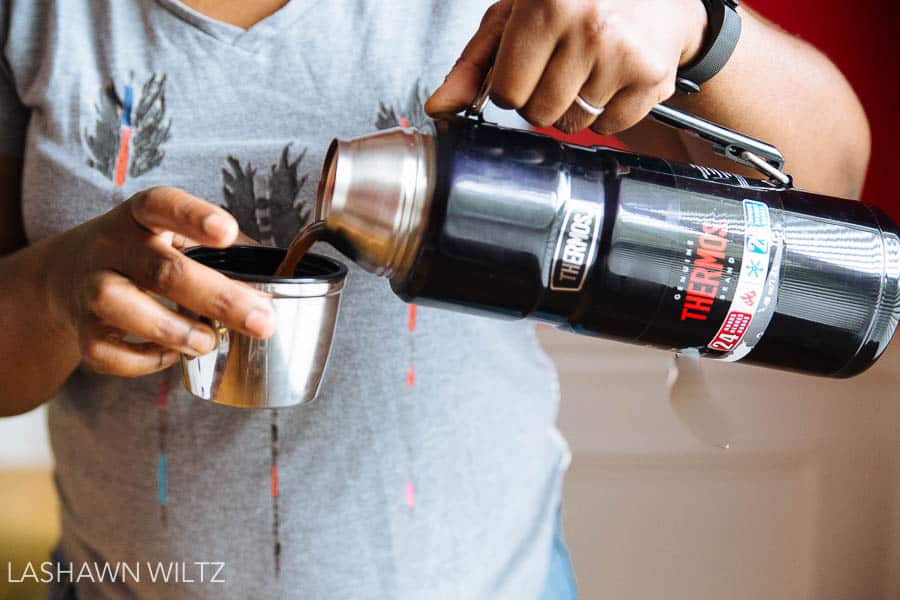 So instead of missing my coffee that morning, I grabbed my thermos full of coffee and set off to the baseball game. ( It comes with a convenient little cup attached to the Thermos).
Mama was in a great mood. All Day.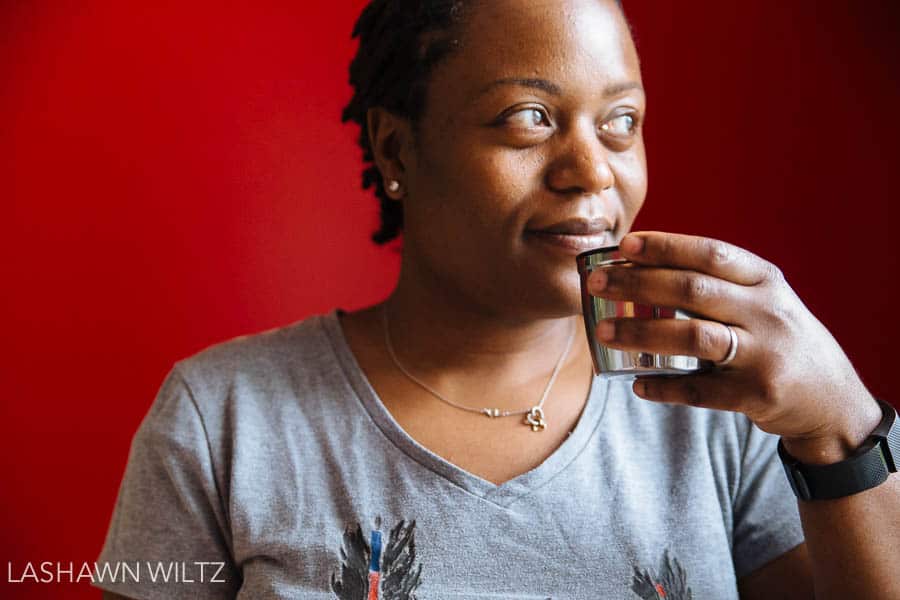 Do you want to try the Overnight Coffee Challenge?
For a limited time, for National Thermos Day on May 19th (today) you can go to the Thermos Facebook Page and enter for a chance to win an overnight coffee challenge and a bag of Dark Matter Coffee all for yourself. So if you want to be one of those 25 lucky winners……head on over to win!
Again, Click HERE for a chance to WIN!