I had a busy weekend and I've got tons of little things that don't make up a whole post on my mind so….
I spent the weekend at Type A Conference here in Atlanta. I volunteered and my job was to take Instagram photos for the Type A Parent Instagram Account and to tweet. A lot. Needless to say, I'm tired of social media now and need a break.
I'm still thinking about the conference and what I want to say about it. I will say, that I met/hung out with/got to know better/ and excellent group of bloggers. MUAH! to you all.
I am a alumni helper for the Photoshop Elements Class with my photography bestie/mentor/she's just so dang cute/ friend Melissa Gibson over at Clickin Moms. So if you need help with Photoshop Elements, the class starts today, I think you can still sign up.
I haven't been able to run/work out or even laugh without going into a coughing fit for about two week. Yes, I had bronchitis and it's just lingering. Hopefully it will be gone soon and I can resume my 1/2 marathon training( yes, I am STILL running the Disney Princess Half in February!)
The one thing I love about Blog conferences is also one of the things I hate: I've got a stack of business cards with new blogs and new twitter handles to follow.
Tomorrow is the first day of Fall. I think I'll celebrate with a Salted Caramel Mocha and edit these photos of Pookah at the park learning about squirrels and acorns.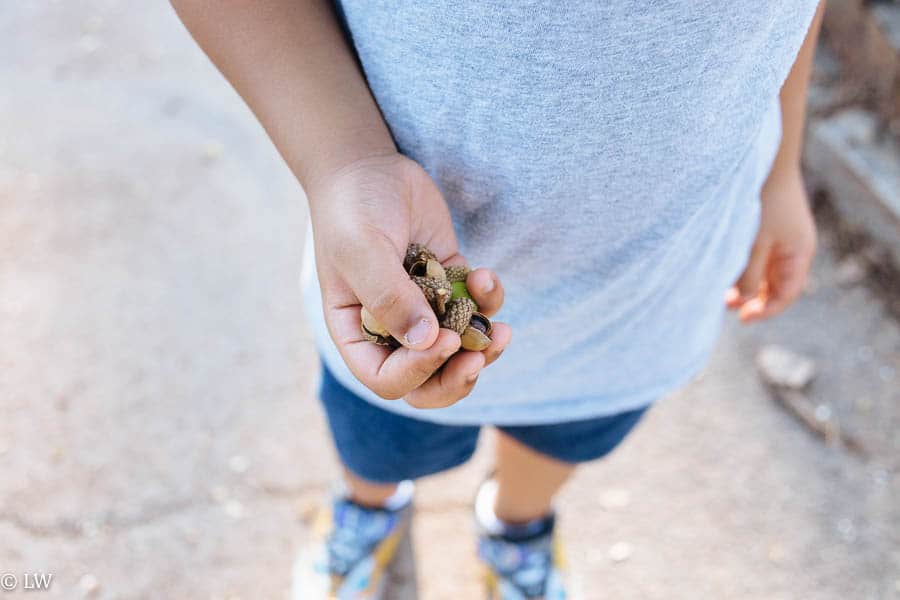 CDub's birthday is next week….I have no clue what to get him.
Did you see The Carters on HBO this weekend? I swear my eyes were sweating at the end when they did that family montage at the end.
SCANDAL STARTS THIS WEEK! OOOOOMMMMMMGGGGGEEEEEE
Don't forget to sign up for my Newsletter. There are new things coming on the horizon, make sure you are a part of it!!
How was your weekend? What did you take photographs of?