I was provided a complementary stay at Hilton Homewood Suites, all opinions are my own.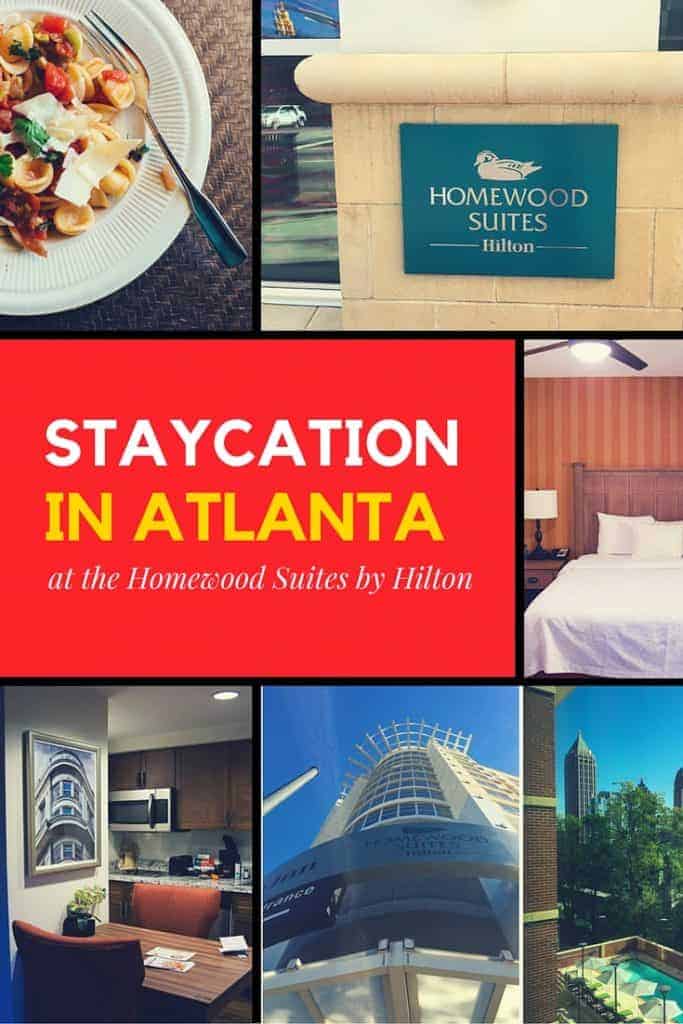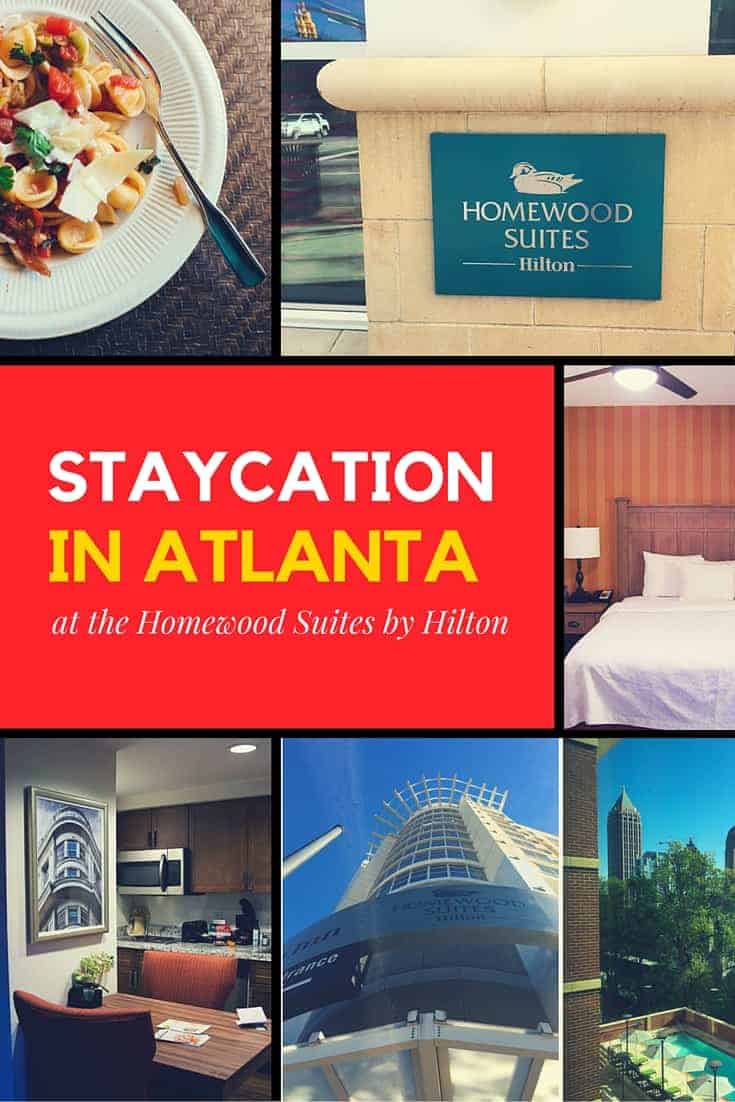 A Staycation in Atlanta…or the Night We got Away
One of my New Year's Resolutions was to Date my Husband. It's a well-known fact that CDub and I don't get out much. Life, a child with a food allergy and just no one that we trust to watch the kid has done that. But in the name of self-care and keeping everything fresh, we've been making an effort. Because if you don't take care of a relationship, how is it going to grow? My mother has been here for the last 2 weeks and we've fit in more dates these last two weeks than the last two years combined. Sad right? But I am determined to get us and Pookah used to us going out at least once a month. I want us to start going away together, but the logistics of that are kind of hard right now. But it occurred to me, why not just stay overnight in a hotel HERE in town? So last Friday night, we worked in a staycation in Atlanta, at the Homewood Suites by Hilton.
It was the bomb ya'll.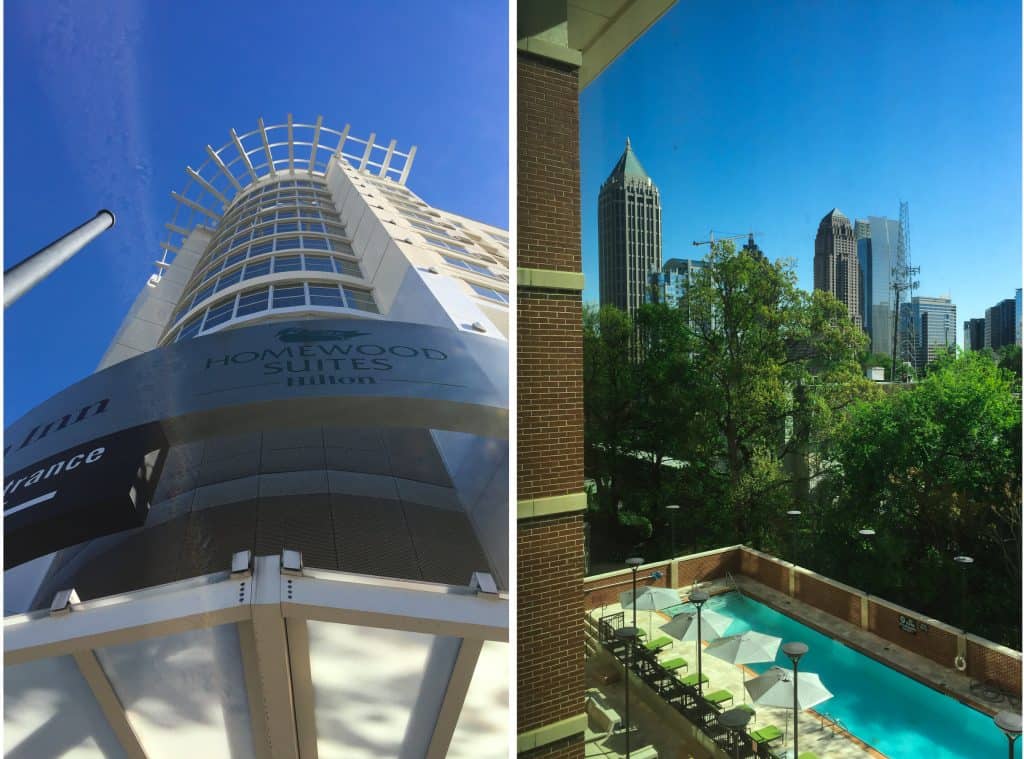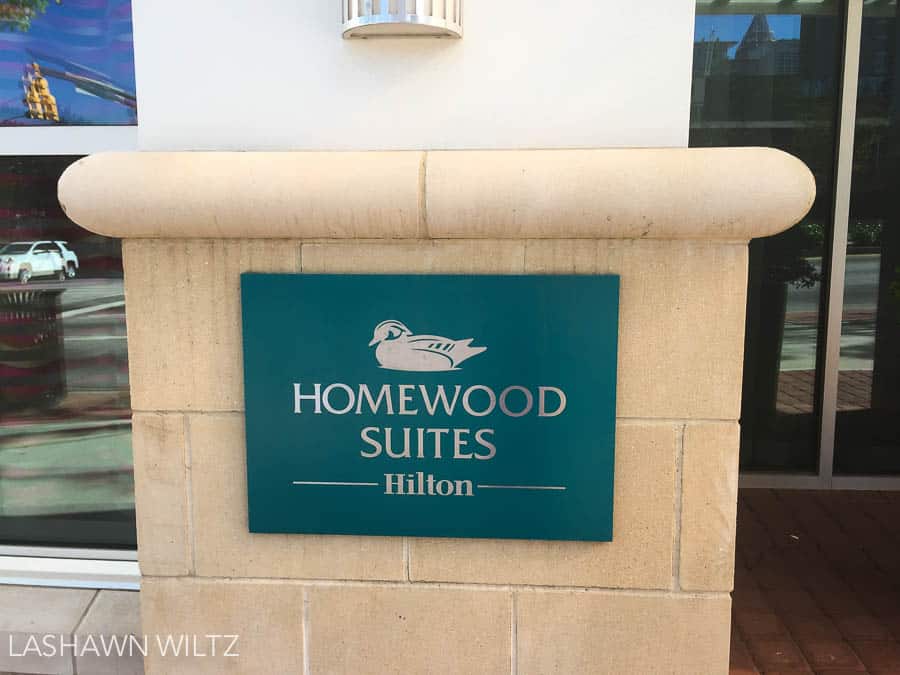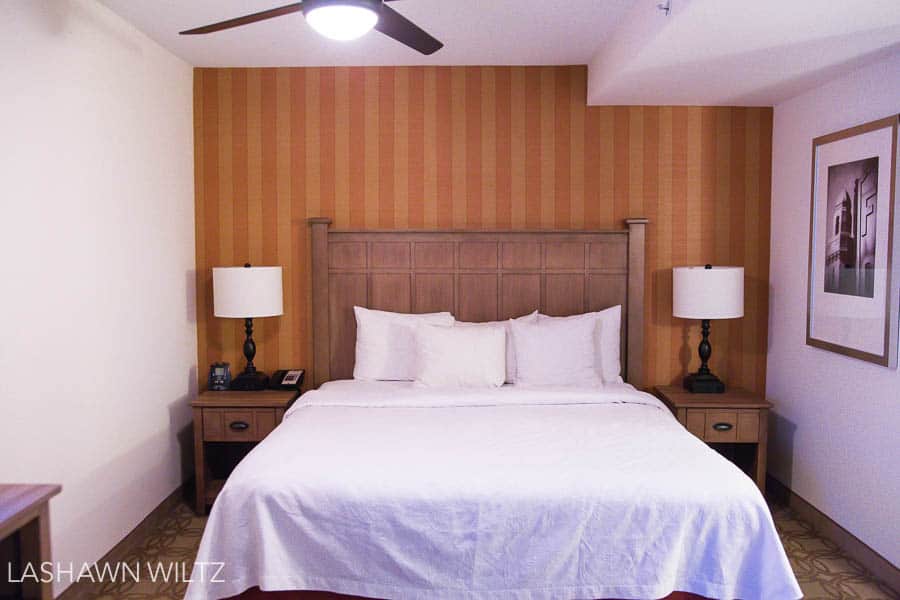 We chose to stay on a Friday night at the end of a busy work week. What I loved about our staycation was that not only did we not have to travel far, everything we needed was right in the room. Including a meal. Homewood Suites by Hilton has partnered with meal kit delivery service PeachDish. PeachDish's service delivers pre-portioned ingredients to prepare fresh meals right in the suite. Which was sooo what I needed. So instead of running around trying to shop for a meal before we left, the meal was ready for us in the refrigerator when we arrived! So I got to use this lovely kitchen..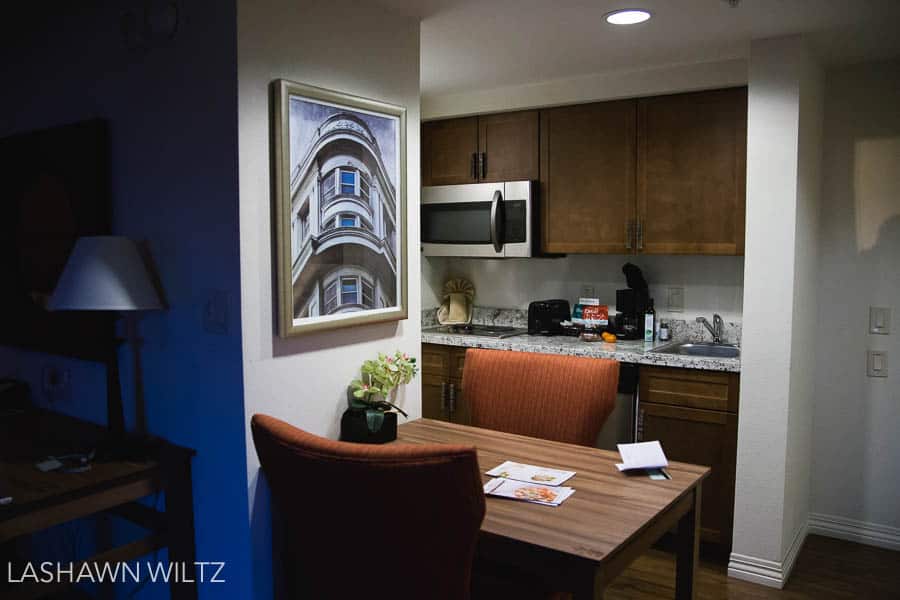 To make a meal for just the two of us. Something that almost NEVER happens. It was so easy to make! We ordered the Spicy Puttanesca Orecchiette with Olives and Pecorino and it took me 30 minutes from start to finish to cook the meal. Everything came pre-portioned and ready to go with easy instructions. Everything I needed to cook the meal was either in the box from PeachDish or in the cabinets in our kitchen at Homewood suites.
We headed out to the Publix right down the street for wine to go with our pasta and enjoyed ourselves!
And it was soooo good….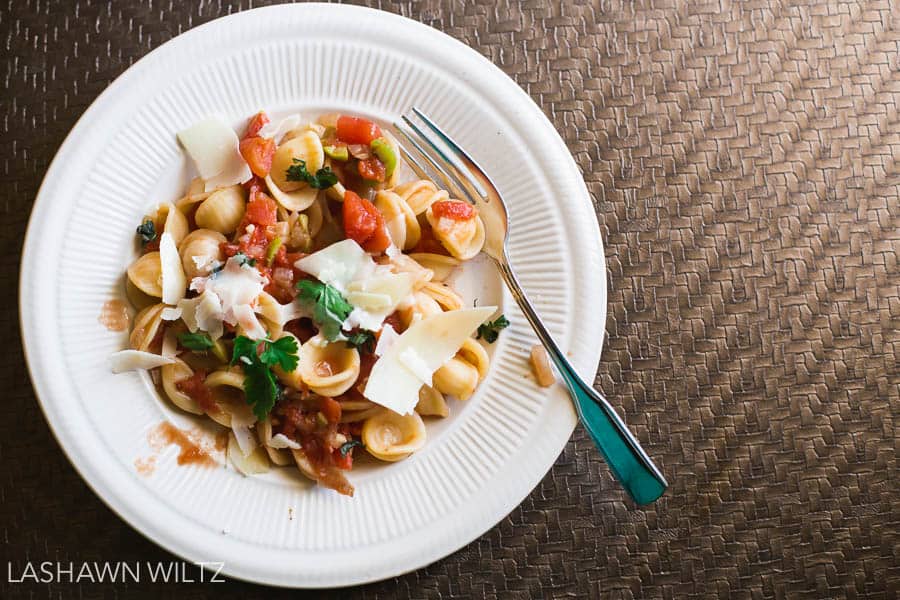 We enjoyed our meal, our time together and the novelty of staying in a hotel overnight IN our city. It was wonderful to be 15 minutes from home, but STILL feel like you went away. I've decided that we are going to do this often. Once a quarter( every 4 months) to start and then as often as I can make it happen. Because a staycation in Atlanta is defiantly something we can and SHOULD do more often!
So have you ever had a staycation? Are you planning one?