Listen.
CDub and I have not been on vacation ALONE, without Pookah…since he was born. Pookah will be 7 next month.
Let that marinate for a bit….
Oh there was that one time earlier this year when we got to spend the night at a hotel…alone..but other than that? NOTHING.
We've been on date night over the years..( and honestly, not often enough), but we haven't really been away…alone…in SEVEN LONG YEARS.
Now, don't get me wrong, we love our boy. We love traveling together as a family. We are the 3 musketeers.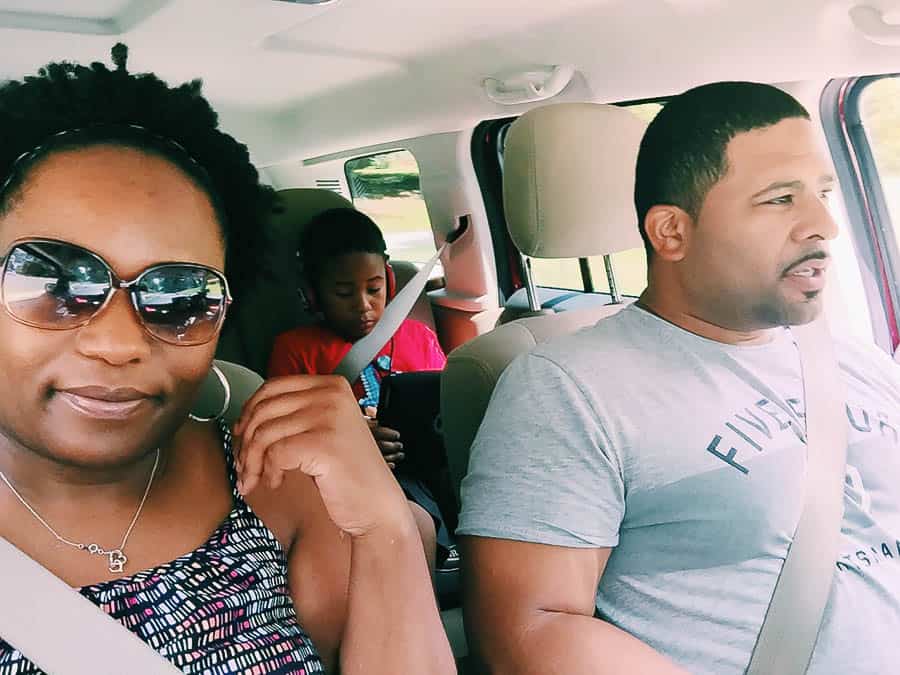 But since I keep it all the way real around here, I'm going to admit Mommy and Daddy need a break. Mommy and Daddy need to be alone..Mommy and Daddy need to be able to hang from chandeliers if we want to. ( tmi I know!)
We need US time.
That's why I was THRILLED to receive an invitation this year to the SocialMedia on the Sand Conference At Beaches in Negril Jamaica.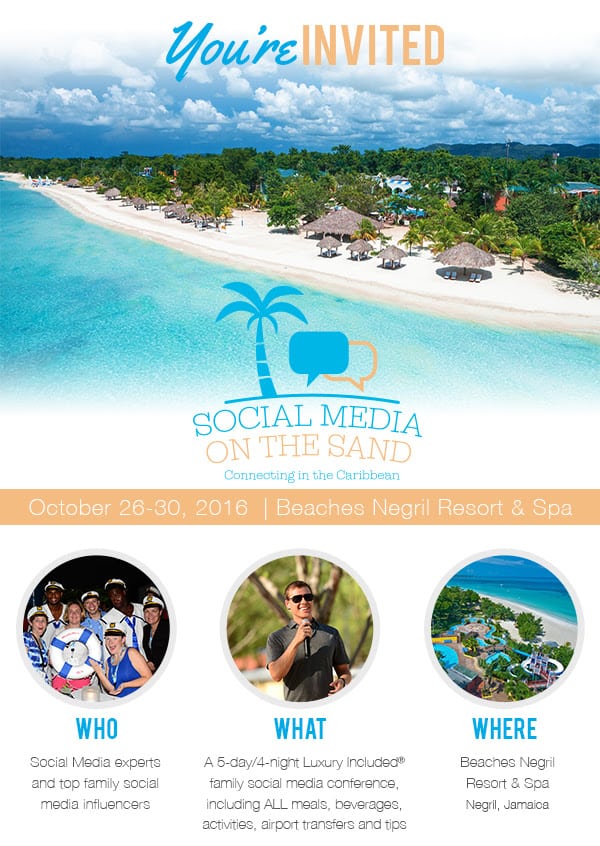 Now, I admit that my first thought was that Pookah would have SO MUCH FUN!I was in love with the idea of the kids club and baby sitting services which meant that we would be able to vacation together as a family but spend time alone as a couple as needed. But then I wrestled with the fact that he is in school and that he was struggling a bit with the transition into 2nd grade, I just couldn't justify taking him out of school. And I thought we would have to decline.
But then, CDub said those fateful words: leave him.
I felt..guilty…like I was an awful parent for not letting my child have this awesome experience.
But as I've been reminded a lot lately, when your children are grown up and leave the nest, it's just going to be you and your husband.
I want to still know him, still like him, still understand him. We've been married for 11 years and 7 of those years, we have been parents. We are hands on parents who honestly love spending time with our child and taking him on vacation.
But we decided, just this once, to be a little selfish and have time just for us.
I'm nervous.
I'm excited.
I'm nervous.
My mother has arrived and she and Pookah are excited to have each other all to themselves next week while we are gone.
And we are excited to be alone….Here….
So this weekend, I'll be spending my time packing and in a flurry of preparations.
I can't wait!!!
Have you vacationed without your kids?