I haven't done one of these in a while,but I was feeling all the feels and 5 minutes was just right to get it out.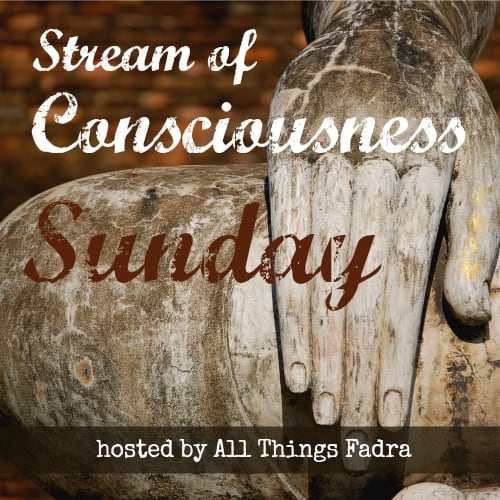 I know I turned 39 a few months ago, but I totally forgot to write that birthday post that everyone writes. Or rather, I went forth on all my social media channels and talked about what a wonderful day I had doing what I want etc etc. But um, here's the real deal:
39 sucks.
OK let me clarify.
So I've noticed that:
1. I don't lose weight like I used to. WTH?? I've been struggling with this same 15 pounds for the last 2 years! I mean, used to be able to just go on a diet for about a month and all my weight was gone. Add in a little exercise and BAM: ONE HAWT MAMA. But no, now these pounds are sticking to me, trying to become friends. My abs…where are my abs??????
2. WHAT IS GOING ON WITH MY SKIN??? I've always had oily skin, but for the most part since the dreaded teenage years, it's been fine. But now I FEEL LIKE A TEENAGER??!? The lower half of my face has exploded with zits! Where do they come from? How have I lost control? No matter how much water I drink or greasy food I forsake,  I have the skin of my 16 year old self and I'm not pleased.
3. People call me Ma'am. What.The.Hell. Ma'am is my Mama.
4. I hate most of the Hip hop I hear on the radio. I hear myself telling my younger relatives about how music used to be good and my new favorite station is an old school hip hop station. I sound like my Daddy. *cries*
5. There are gray hairs…EVERYWHERE.
HELL.
***************************************************
This was my 5 minute Stream of Consciousness Sunday post. It's five minutes of your time and a brain dump. Want to try it? Here are the rules…
Set a timer and write for 5 minutes.
Write an intro to the post if you want but don't edit the post. This is writing in the raw.
Publish it somewhere. Anywhere. The back door to your blog if you want. But make it accessible.
Link back to this post (feel free to use the SOC Sunday graphic).
Add  your post at All Things Fadra (be sure to use the permalink to your post, not your blog's URL; and only NEW posts please).
Visit your fellow bloggers and show some love.