10 Photography Books to Improve your Photography
The kids are gone back to school and you have endless amounts of TIME. ( yeah right!) But anyhoo! But when you DO get time to curl up with a good book, why not curl up and learn at the same time? Today I'm going to share with your my 10 favorite photography books to improve your photography.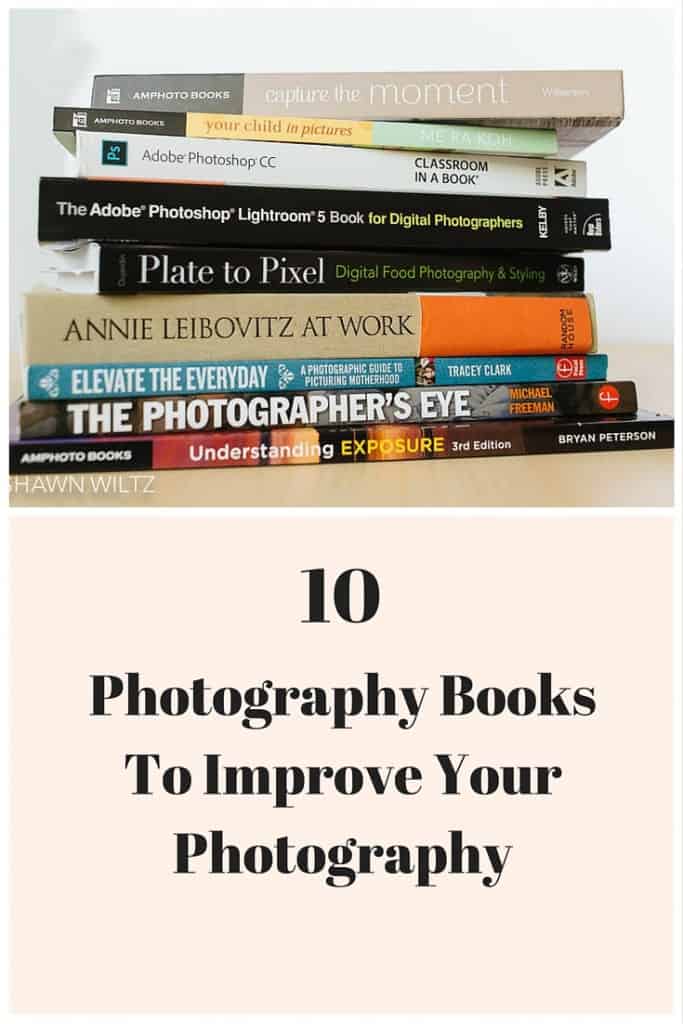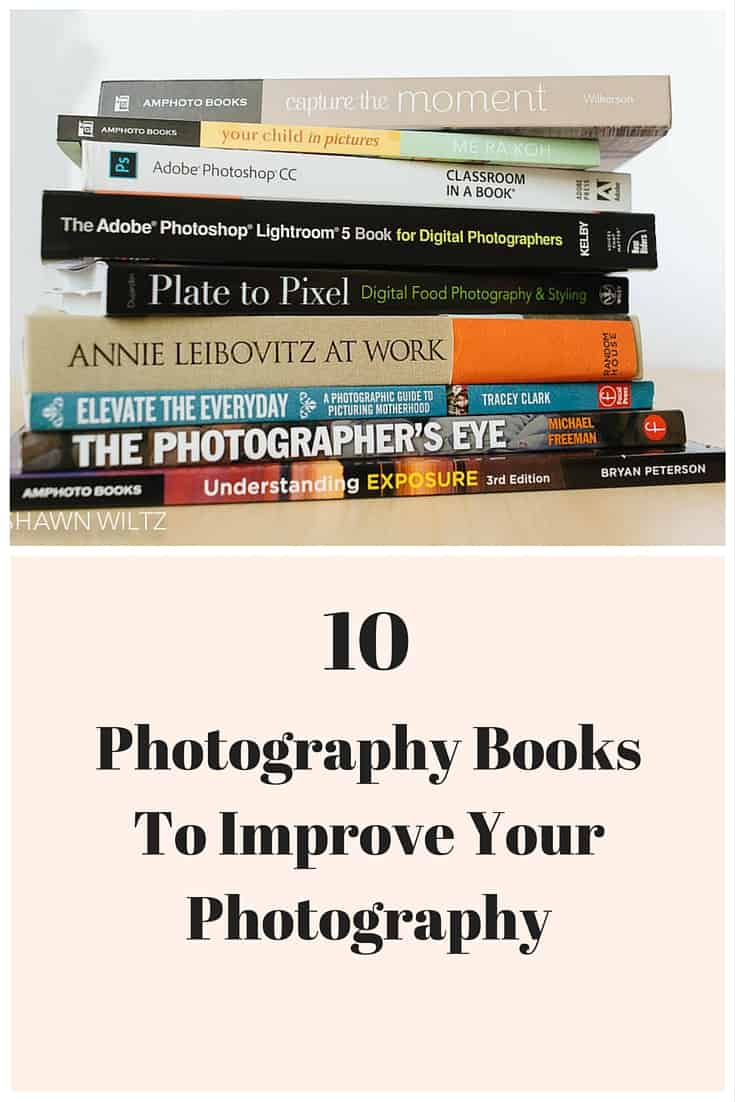 1. Understanding Exposure By Bryan Peterson
This book was the first book recommended to me when I first became interested in learning more about photography and learning the exposure triangle. It's awesome.
2. The Photographer's Eye By Michael Freeman


After I learned exposure, learning about composition helped me improve my photos from snapshots to art. I can't recommend this book enough for learning composition
3. Elevate the Everyday: A Photographic Guide to Picturing Motherhood By Tracy Clark

One of my favorite books that let me know that it was ok to want to document the everyday beautifully. A classic
4. Beyond Snapshots: How To Take that Fancy DSLR Camera Off "Auto and Photography Your Life Like a Pro By Rachel Devine

One of my favorite visual bloggers, Rachel Devine's book Beyond Snapshots is a great book to take your photos from just OK to wow.
I am sure you have heard of Annie Leibovitz and seen her work in Vanity Fair Magazine. I love this book because it not only tells how she got her start and her thoughts behind her photographs, but the photos are so beautiful.
6. Plate to Pixel:Digital Food Photography and Styling By Helene Dujardin
When I decided that I wanted to start including a few food photos on my blog and on my Instagram, I knew I needed a little guidance. This great resource has really helped.
7. Adobe Phototoshop Lightroom Book for Digital Photographers By Scott Kelby
I am a Lightroom girl. And when I first learned it waaaay back in Lightroom 2 or 3, Scott Kelby's book helped me on my way. I am about to order this one soon. Because..Lightroom CC guys is awesome.
8. Abobe Photoshop CC Classroom in a Book

Sometimes, A girl needs Photoshop. Or maybe you Like Photoshop. When i set out to learn Photoshop this year, this jumped out at me and even though I'm only halfway through, I can see my skills improving. Great for learning at your own pace.
9. Your Child in Pictures By Me Ra Koh

I love Me Ra Koh. And she does an awesome job of helping you learn how to capture those special childhood moments with your camera.
10. Capture the Moment By Sarah Wilkerson

This is my latest purchase. Put together by Sarah Wilkerson of Clickin Moms, this book is one of the best comprehensive books I've come across for beginning photographers. The photos alone are worth it, but the exercises and tips are awesome too.
So there you have it: 10 Photography Books to help you improve your photography this summer.
Now, find a chair, your shades and a great beach spot and learn!
Happy reading!
*Note, these links are affiliate links. Thank you in advance if you decide to buy something and support Everyday Eyecandy! *