This Taco Charcuterie Board is the perfect way to celebrate Taco Tuesday or have at your Cinco De Mayo Party. Building Your own Taco charcuterie board is a wonderful way to enjoy Mexican-inspired cuisine.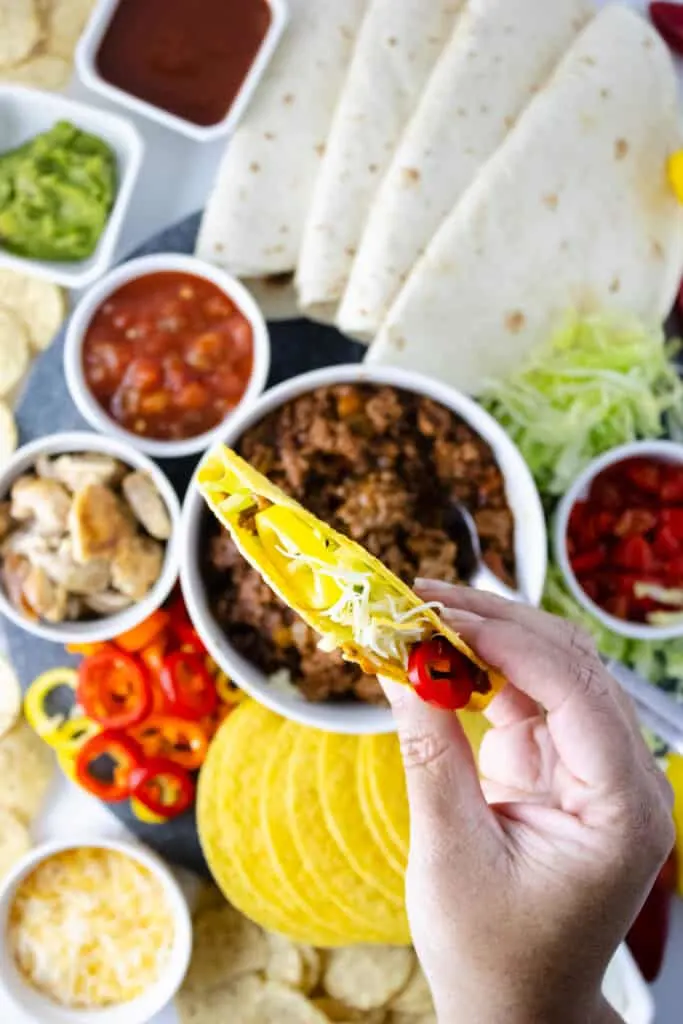 This blog post contains affiliate links. Everyday Eyecandy is a participant in the Amazon Services LLC Associates Program, an affiliate advertising program designed to provide a means for sites to earn advertising fees by advertising and linking to Amazon.com.
We have taco Tuesday every week. So I am always looking for ways to change up a taco night in our home. we love a good charcuterie board, so of course the idea of a Mexican-inspired charcuterie board full of our favorite toppings was a must in this house. The best part is that this is a great way to enjoy Mexican flavors any time of year. It's a big hit in our house and a great option if you are looking for an easy family dinner.
How to make a Taco Charcuterie Board

Equipment you need to make a Charcuterie Board
Large Board: There are plenty of large beautiful boards available. I love this big board.
Small Cups or small Bowls for your taco toppings
Large sauté pan to cook your proteins.
What to Put on your Charcuterie Board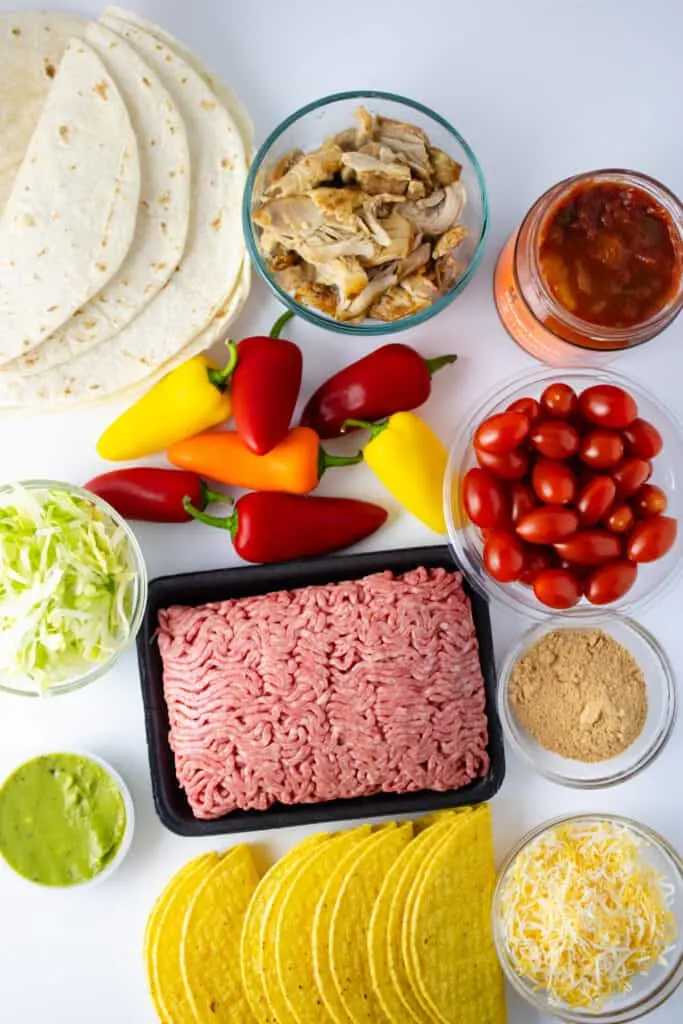 So what are some great ideas for toppings for your Mexican charcuterie board? You can literally be as creative as you want. But to get you started, here are a few basics:
ground beef for taco meat
A variety of salsas (peach mango is shown)
taco seasoning mix
cooked chopped chicken
Mexican blend cheese, cotija cheese, or queso fresco
colorful mini peppers
cherry tomatoes diced
shredded lettuce
guacamole
sour cream
taco sauce
hard taco shells
soft taco shells
tortilla chips
not shown ( a little fresh cilantro )
How to build your Taco Charcuterie board.
?Now it's time to make your own taco board. The PERFECT taco board.
Gather all of your ingredients to start your assembly. Start off with your proteins because they are the most important part of the board. Place your taco meat in a large bowl and place it in the center of the board.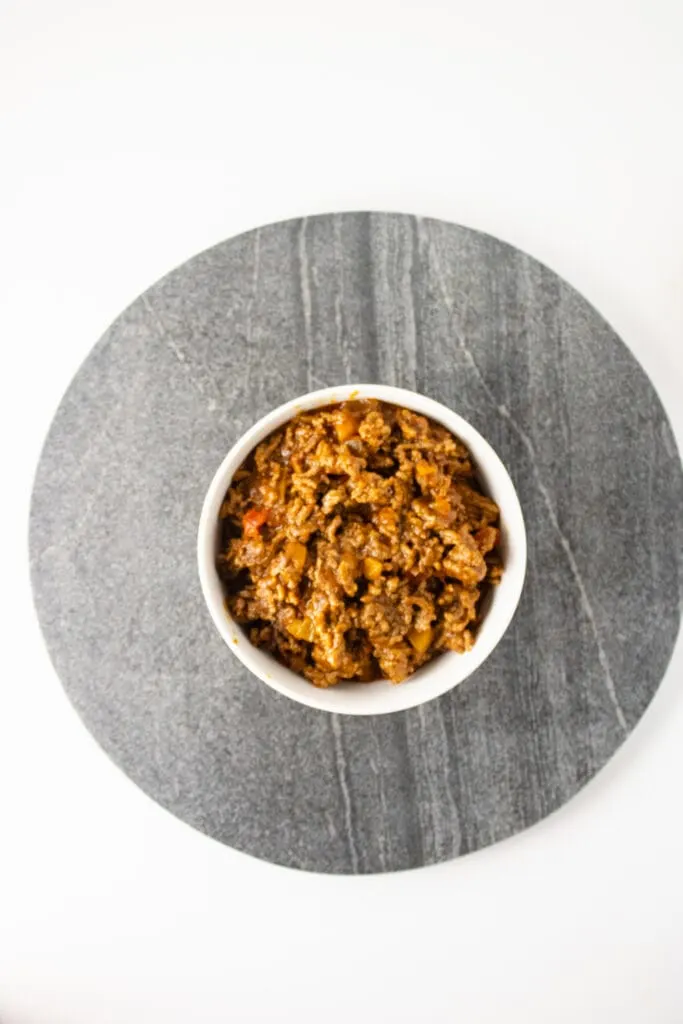 Next, arrange your taco shells on the opposite sides of the bowls. You will have two options, so place the soft tacos on one side and the crunchy corn taco shells on the other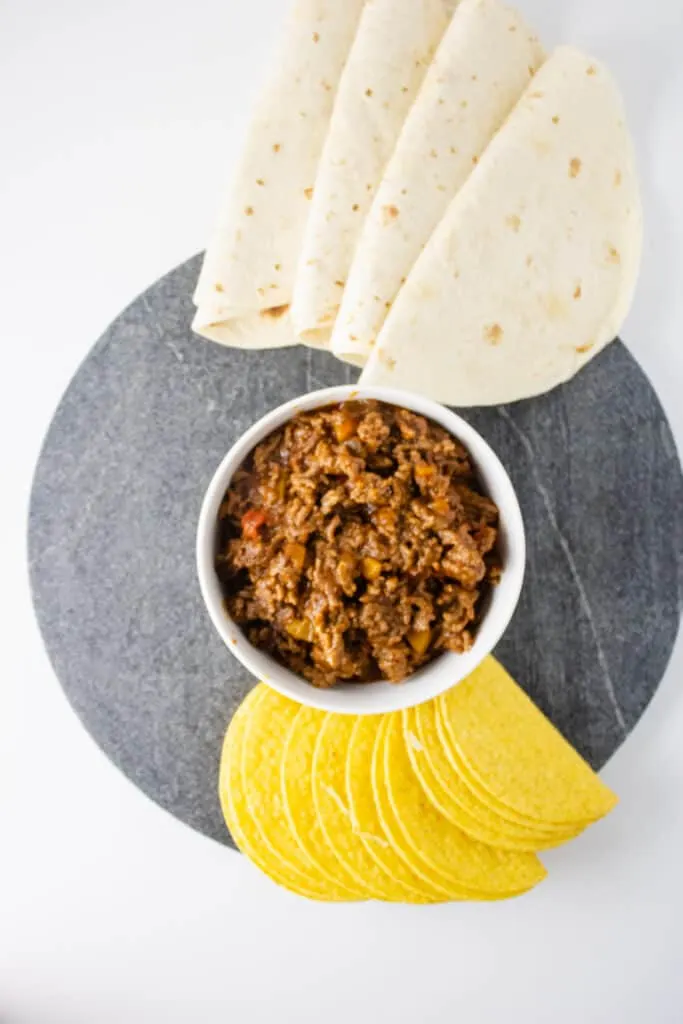 Now, use your small bowls for your taco fillings. In the gaps surrounding those bowls, add in your colorful toppings like peppers and lettuce and lime wedges if you want.
?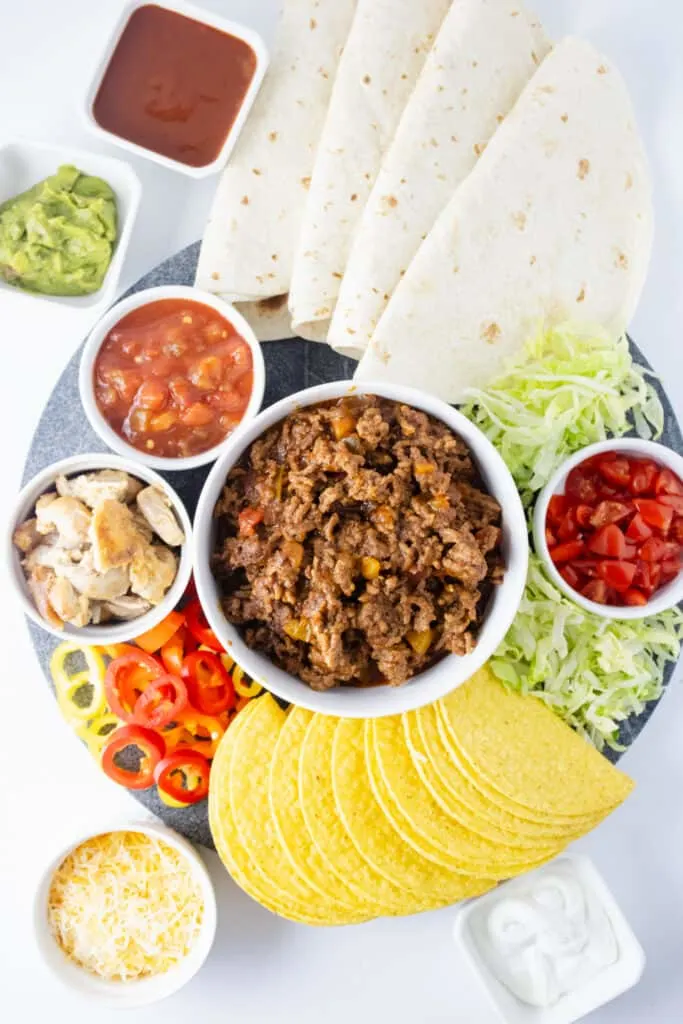 Add serving utensils and enjoy!
This ultimate taco board is a great option and a creative way to make hosting your next dinner party or taco Tuesday night easy and fun.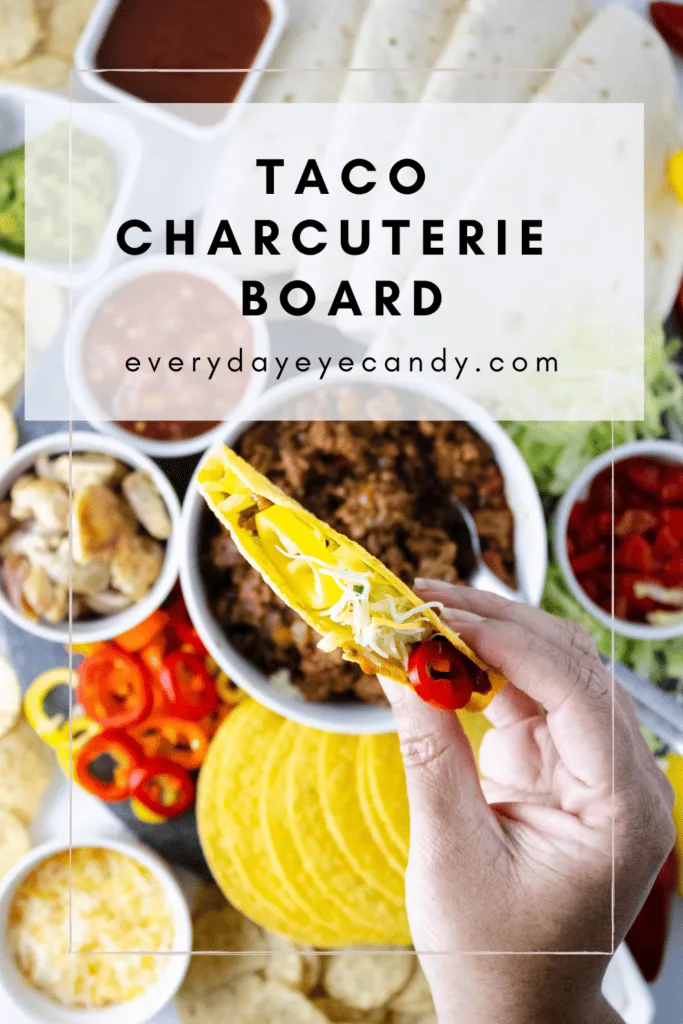 Looking for other Charcuterie Board ideas?