This is the ultimate guide on where to eat gluten free at Hollywood Studios. Check out these dining options in Disney's Hollywood Studios that will give you plenty of options.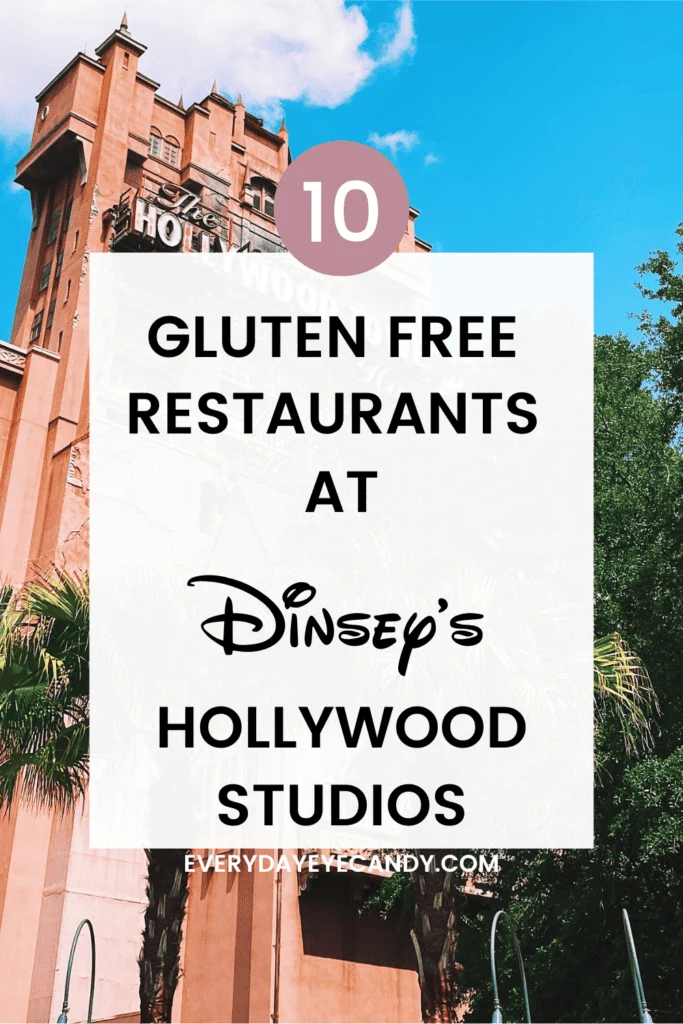 We love Disney World. Not only for the magic, but for the food. Specifically, the gluten free food! My son is allergic to wheat, so we are always on the hunt for the best Gluten free options. Over the years, we have found that the theme parks at Walt Disney have great options for families with food allergies and special diets. But if you are like us, you like to plan your eating before you go to the parks and you want to know your options BEFORE you go!
If you are new to Disney World make sure you visit my post : Ultimate Guide for How to Eat Gluten-Free at Disney World. to get a great overview of the gluten-free options at the parks. I update it every year and it's a great overview to get you started before you even get to the parks.
Things to Think about before you eat!
Ok, before we talk about my recommendations, let's talk about a few things to help your dining experience at Hollywood Studios go well. .
First, think about bringing gluten-free snacks and even meals to the park with you. You CAN bring food into any Disney Park.
You can also bring a reusable water bottle, there are refill locations all around the parks.
Before you go, remember that menu options can and often will change, especially when it comes to the gluten-free menus at the parks. Many times it is a supplier issue and sometimes, it's just a menu change. be sure to tell a cast member about your allergies before you order.
Ok, Let's get started!
Where to Eat Gluten Free at Hollywood Studios
Best GlutenFree Quick Service at Hollywood Studios
If you are looking for an easy option for food at Hollywood Studios, Quick service restaurants are a great place to get gluten-free items. And the good news is that mobile ordering on the My Disney Experience app is a great option and easy to use since the allergy-friendly menus are now included as an option.
*note, if you have severe allergies or have never eaten at the quick-service restaurant before, I would recommend walking up to the quick service and talking to a cast member about placing an order rather than placing a mobile order.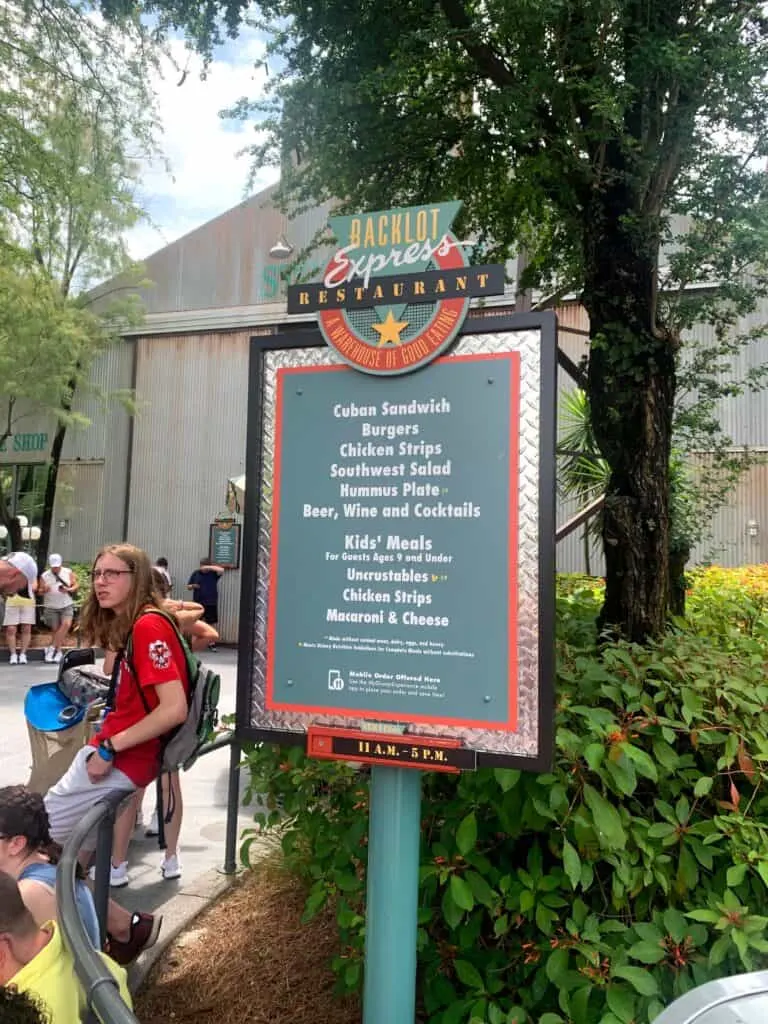 Backlot Express is a great option for the entire family and our go to quick service option when we go to disney Hollywood Studios. They have gluten free versions of Cheeseburgers, BBQ pulled pork burgers and chicken strips. They also have gluten-free brownies and cookies.

Options for gluten-free are limited here, which is why we usually prefer BackLot. Options include a Chicken club sandwich, ham and cheese, and a Mediterranean salad.
On Sunset Blvd towards the front of the park can find gluten-friendly options like a gluten-free cheeseburger and gluten-free chicken strips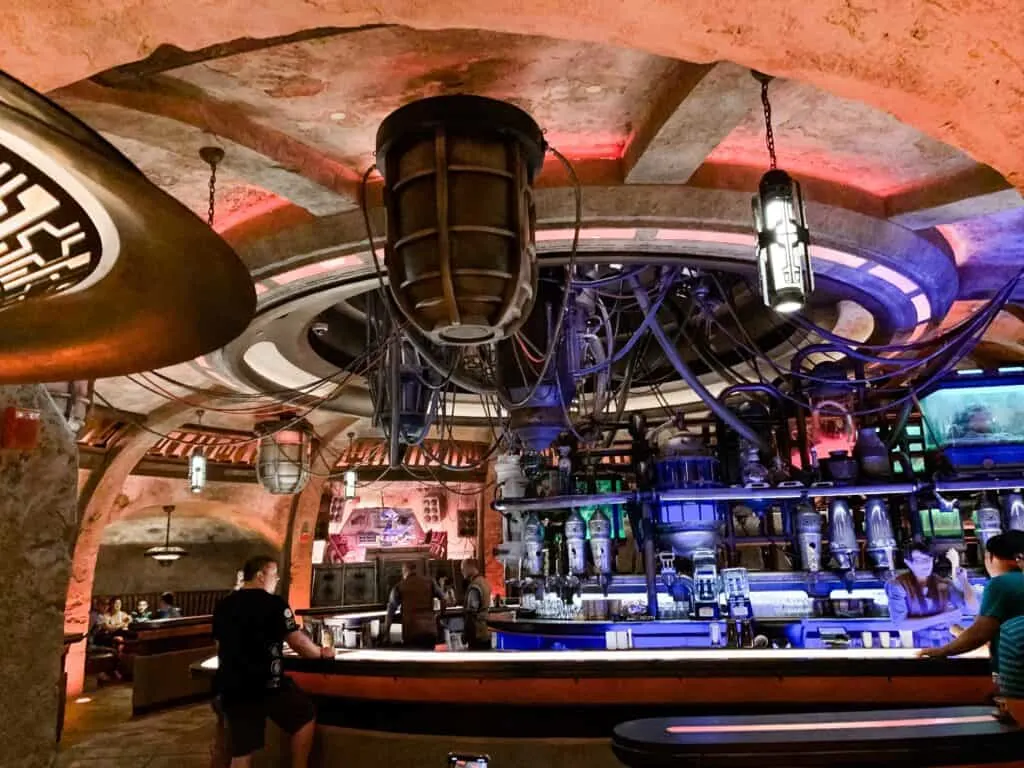 Located in Star Wars Galaxy's Edge, there are quite a few gluten free menu items to try.
This sandwich-heavy menu is perfect for lunch with gluten free bread as an option. I hear the grilled cheese is one of the best on property.
Best GlutenFree Table Service at Hollywood Studios
Remember, table Service restaurants are traditional sit-down restaurants. To make sure you get a spot, make an advanced reservation with the My Disney Experience app or online. Note the food allergy or food allergies when you make the reservation. And once you are seated, make sure to remind the cast member even though it should be on your reservation.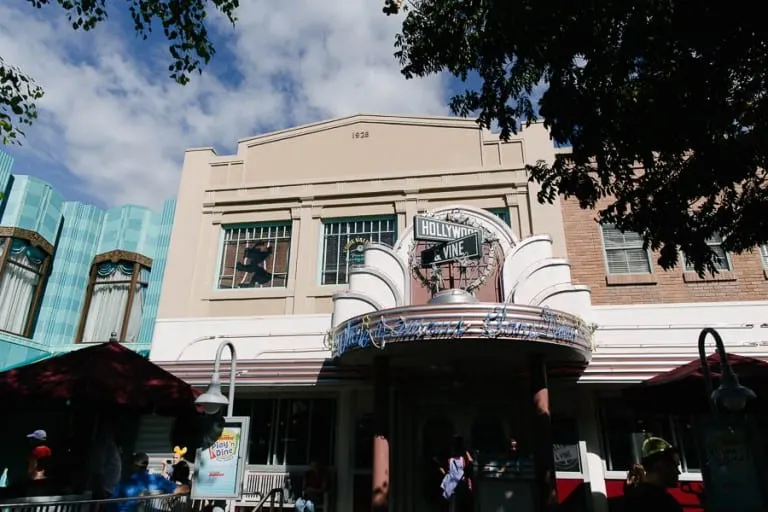 Hollywood & Vine is a buffet-style character meal restaurant ask the Cast Members, chef, or manager about what might be gluten-friendly on the buffet line. The chef is always happy to come out and speak to you and to even make you something separately if cross contamination is a problem.
This location is where you can find the Gluten Free Fried Chicken, which is made in a dedicated fryer. Everyone talks about this. There are lots of sides to choose from and desserts!
Here, it's the gluten free version of the CobbSalad that is famous! Other options include filet mignon and braised short and even the spoon bread can be included in your gluten free meal.
This 50s style drive in theater serves burgers, fries, wraps and shakes. The perfect dine-in experience.
This new spot, located in Toy Story Land serves food family style. Gluten-free options can of course be separated. We love a good barbecue spot and cannot wait to go back.
Best GlutenFree Snacks at Hollywood Studios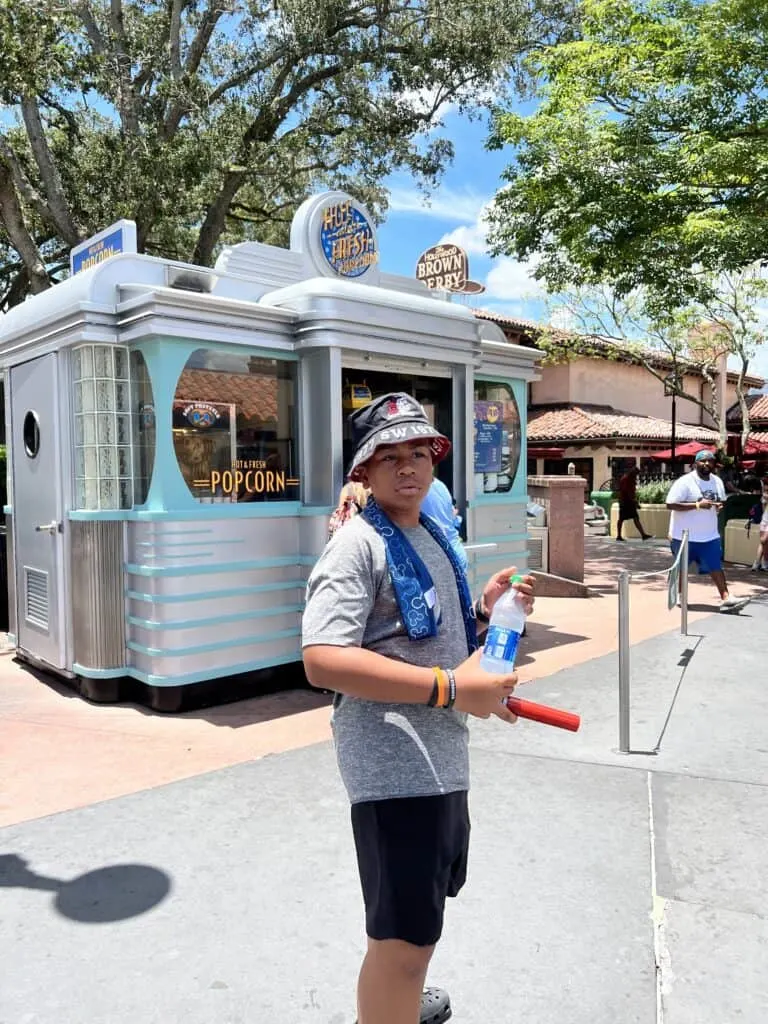 Popcorn. When I think about gluten free snacks at Hollywood studios, I think of the Bantuu Based Popcorn in Galexy's edge. They have multiple flavors.
Other than that, my son always always gets the classic standard popcorn found at snack stands or a Mickey's Premium Ice Cream bar which is a great sweet treat that can be found at most ice cream carts.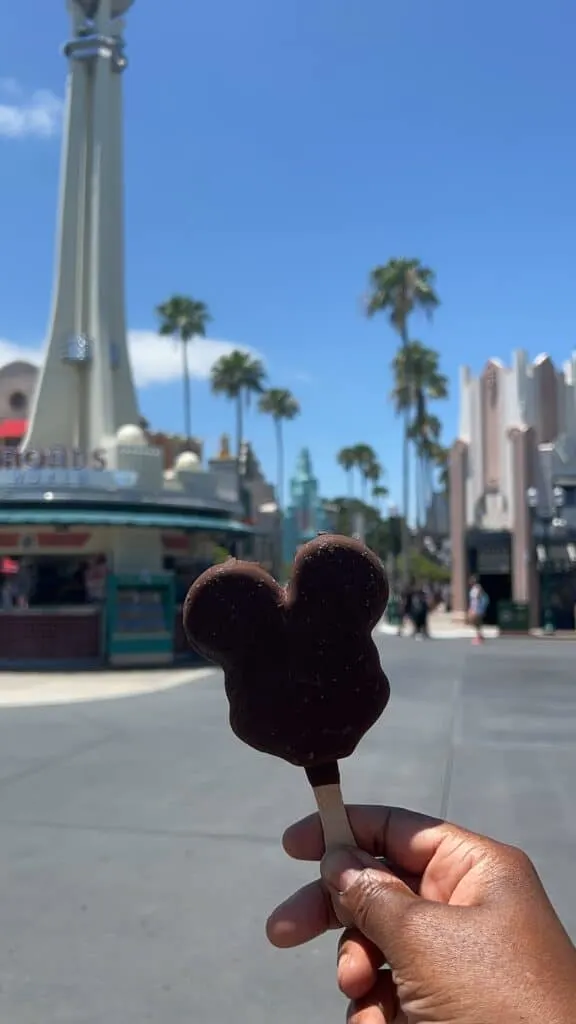 And last don't forget to visit Hollywood Scoops and get regular ice cream and dairy free.
Hopefully, this guide helps the next time you visit Disney World and need to eat Gluten free at Hollywood Studios.
If you want more Gluten Free Disney Guides check out: