Vacation starts today!! In case you didn't know, I am going to Beaches resort in Turks and Caicos today with Beaches Moms' Social Media on the Sand Conference. . I had no trouble deciding what to pack in my suitcase ( sundresses, bathing suits, sunscreen) BUT my biggest dilemma was what travel photography gear I should bring! Which one of my cameras should I bring with me to capture all of our memories?
Travel Photography Gear for Family Travel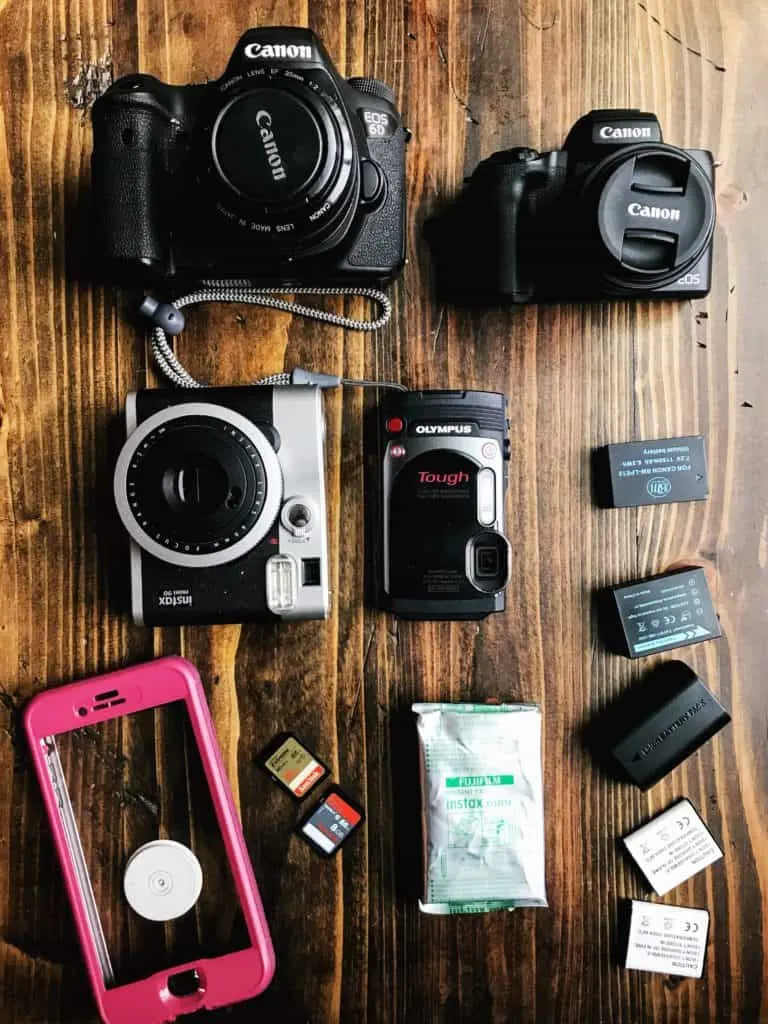 So, I have become a little more minimal than I used to be. I used to be all about the best camera. And ALL THE GEAR. But over the years, I've learned that a camera is a camera. That the best camera is the one you have with you. And that carrying around a heavy camera all day is not my thing with family in tow is not what I want to do.
I asked my Instagram Family, what should I do? LOL. It was split. The bloggers said the 6D, my photographer friends said the M50 and my iPhone.
I couldn't make up my mind all day and actually didn't make up my mind until this morning right before I published this post.
My friends…
I took the Canon M50, The Olympus Tough Waterproof Camera, and The Olympus Tough Waterproof Camera
ROFL
And here is why…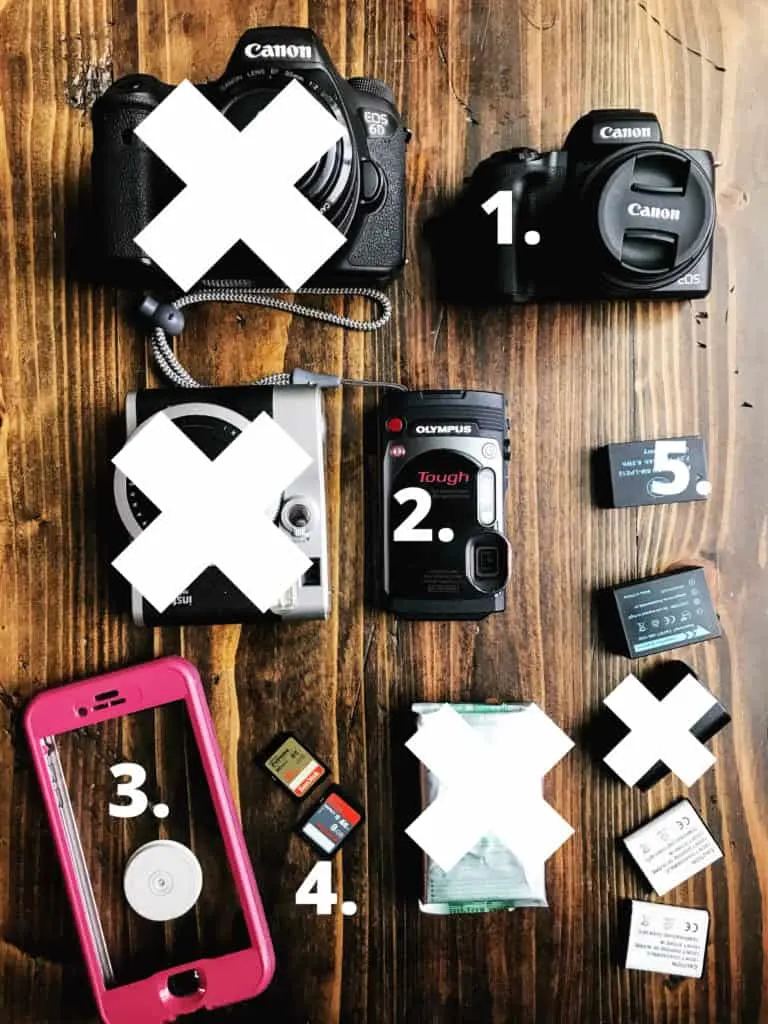 I decided that since I wasn't going to print these photos out at HUGE sizes and because I always preach a camera is a camera, it shouldn't matter what camera I take! Photography is more than gear, it's about light and composition and knowing when to push the shutter to capture that great moment.
So I chose the lightest option that will give me the best photos.
Stay tuned for photos from the trip!
Questions?