Confession: I've been falling behind on my reading. I'm still reading a few books from last month! But since reading is important to me, I've started setting aside dedicated time in my schedule for reading. Because lately, it's either all or nothing. Meaning, either I spend all day reading a book and not doing anything else, or I don't pick up a book at all. I've started adding a little time in the morning while I eat ( instead of eating and working) and time right before bed.
Anyway, here are the books I plan on reading this month.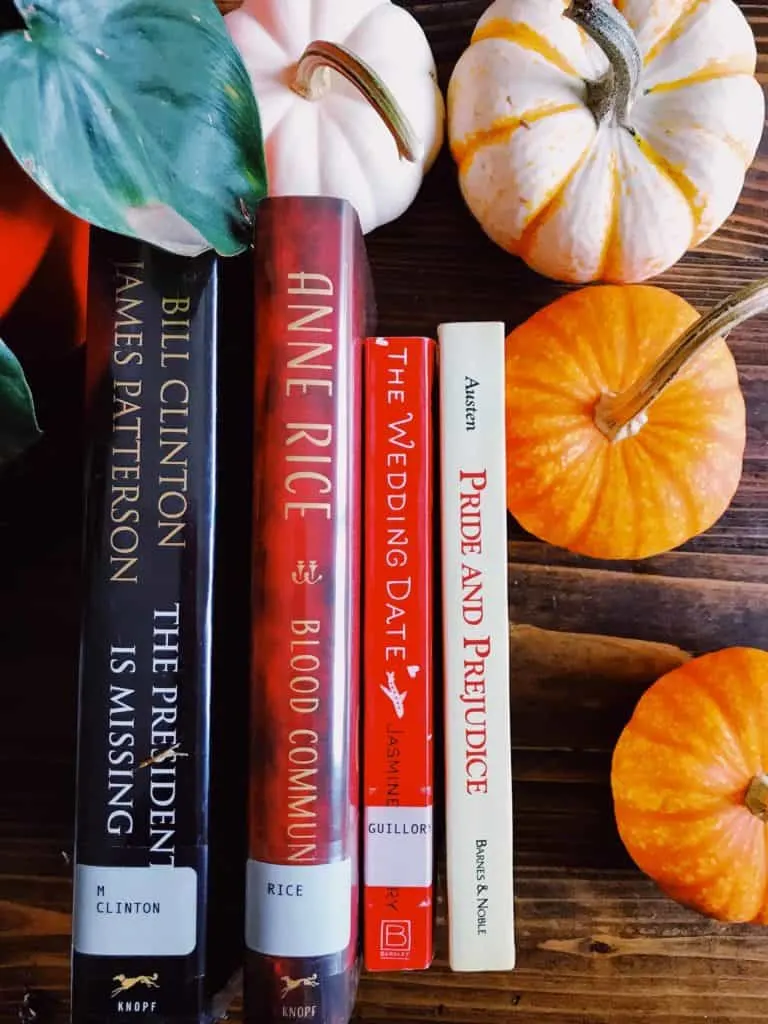 1.The Wedding Date By Jasmine Guillory
I saw this book in one of my Goodreads newsletter. I was intrigued, especially since there is another. You know I love a good series.
2. The President is Missing By James Patterson and Bill Clinton
I have been on the waitlist at the library for this one for 4 months. And it was FINALLY available! SMH. I am usually only a fan of James Patterson's Alex Cross series, but I decided to give this one a chance.
3. Kingdom of Ash By Sarah J Mass
The Throne of Glass series is the series that got me interested in the Young Adult Fantasy genre. I started reading the Throne of Glass series about 3 years ago after reading about it in a thread on Facebook. It was up to Book 4, Queen of Shadows. To say I've been obsessed with the series is an understatement. It's so good. Just try the first book.
4. Blood Communion: A Tale of Prince Lestat( Vampire Chronicles) By Anne Rice
I remember when I first read Interview with the Vampire. I think I was in high school. I've read every single book in that series over the years and even sat through that horrible movie with Brad Pitt and Tom Cruise. And the one with Alliyah. I saw this book in Target on Saturday and it I finally picked it up yesterday from the library. I think I'll take it on vacation with me.
5. Pride and Prejudice by Jane Austin
A classic. That should be read about once a year. Because you have to love a book that starts out :"It is a truth universally acknowledged, that a single man in possession of a good fortune must be in want of a wife." LOL
That's what I'm reading this October. Hopefully, I FINALLY get through this list. Have you read any of these?