This was our third visit to a beaches resort but definitely not our last. We finally got to experience a true vacation for parents at Beaches Resorts. Not just visit somewhere else with the kid.
All parents should experience this at least once.
Enjoy A True Vacation For Parents at Beaches Resorts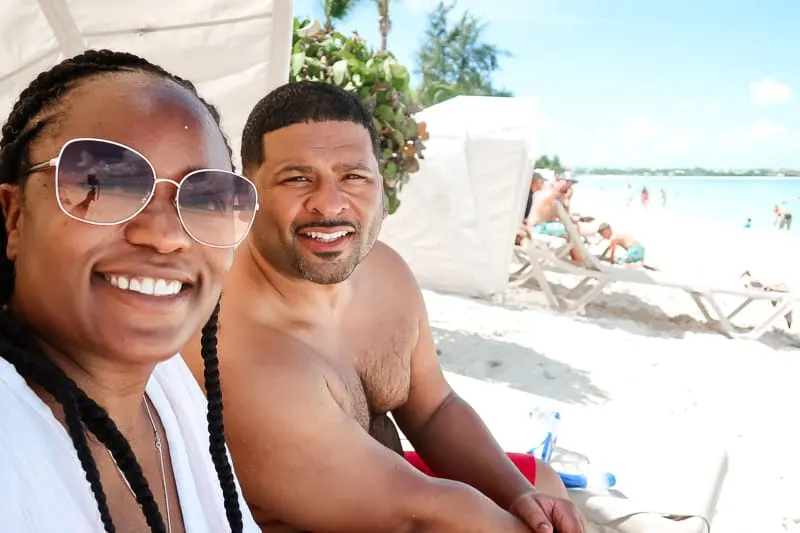 ( this post contains Affiliate links. )
Think about it, as parents when we go on vacation, it just feels like relocating your life to a pretty spot while carrying on with your daily life. That is until you visit a Beaches Resort.
We just got back from Beaches Turks and Caicos as a part of the Social media on the Sand Conference and for the first time in a long time, I felt..rested. Like I had vacationed when I got back. And its all for a few reasons…
The Kids Club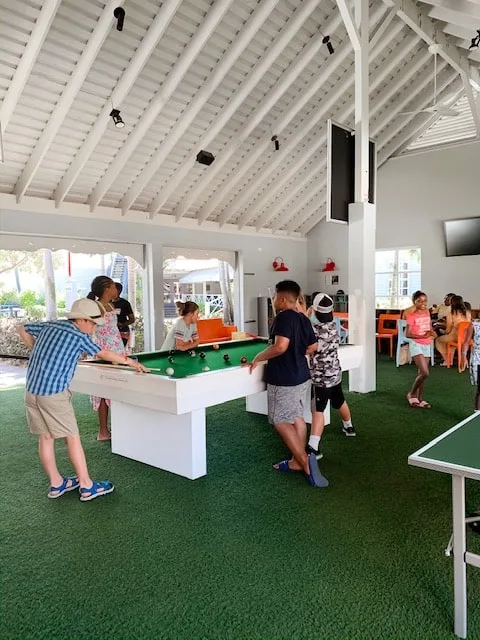 Yes, I led with the main reason parents love any Beaches Resort.
The Kids Club.
As parents, we are forever going to a different spot, with our kids and calling it a vacation. We still have to feed them, deal with temper tantrums, and finally, entertain them.
Beaches Resorts take care of one important part: entertainment.
The kids club opens for early registration at 8 am and closes at 9 pm. At Beaches Turks and Caicos, they take a little break in the afternoon from 430 to 6 and then say open again until 9.
It's included in the price.
And it's glorious.
And the beauty of it all, is that your kid doesn't WANT to hang with you. Because at the kids club, they don't just let them play games.
They take them to the beach, to the water park, to play dodgeball, to makes smores at night. Pookah got on a boat around the island! Something I didn't even get to do!
THEY DO ALL THE THINGS.
Without the parents.
That is gold my friends. Why? Because while jr is enjoying the kids club, let me tell you what you can be enjoying…
The Beach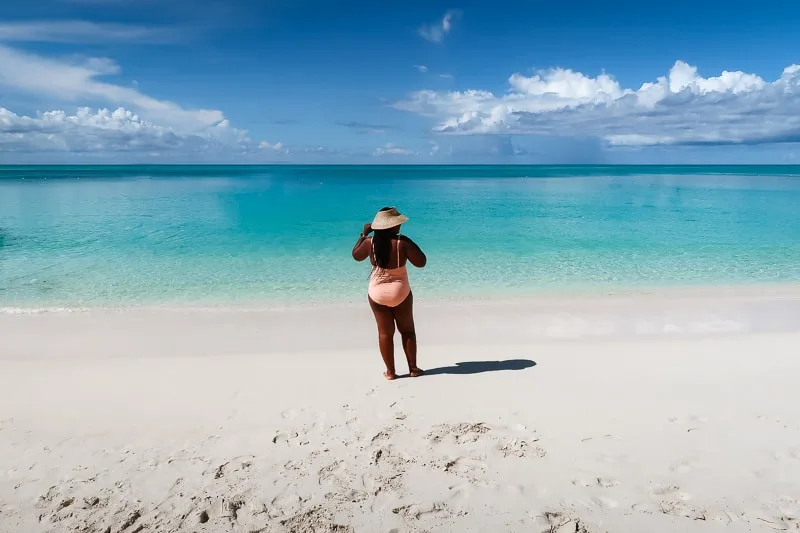 The stretch of beach on Turks and Caicos was one of the most beautiful I've ever seen. The water is calm, the perfect temp and it's CLEAN.
There are beach chairs, cabanas, all along the beach. It's peaceful.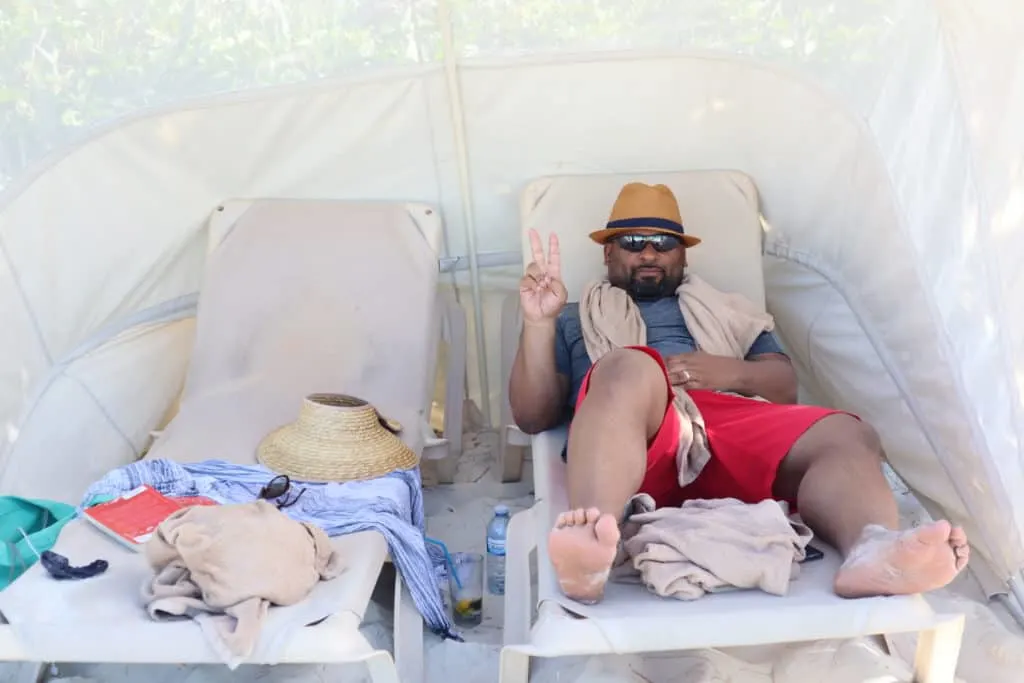 The Pools ( yes there are SEVEN of them)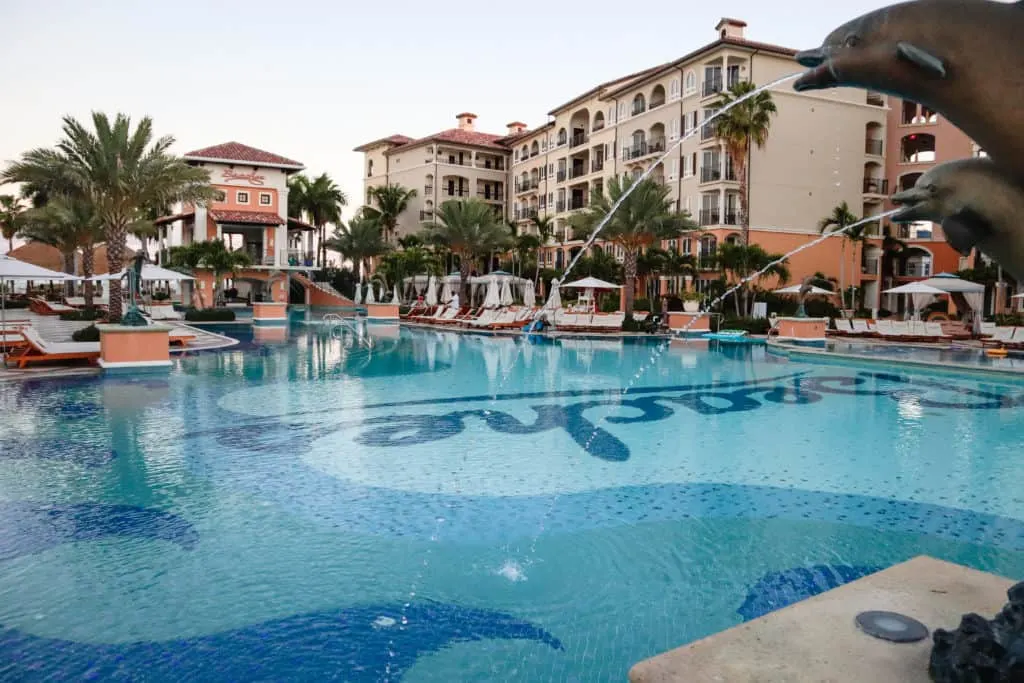 There are a total of SEVEN pools at Beaches Turks and Caicos.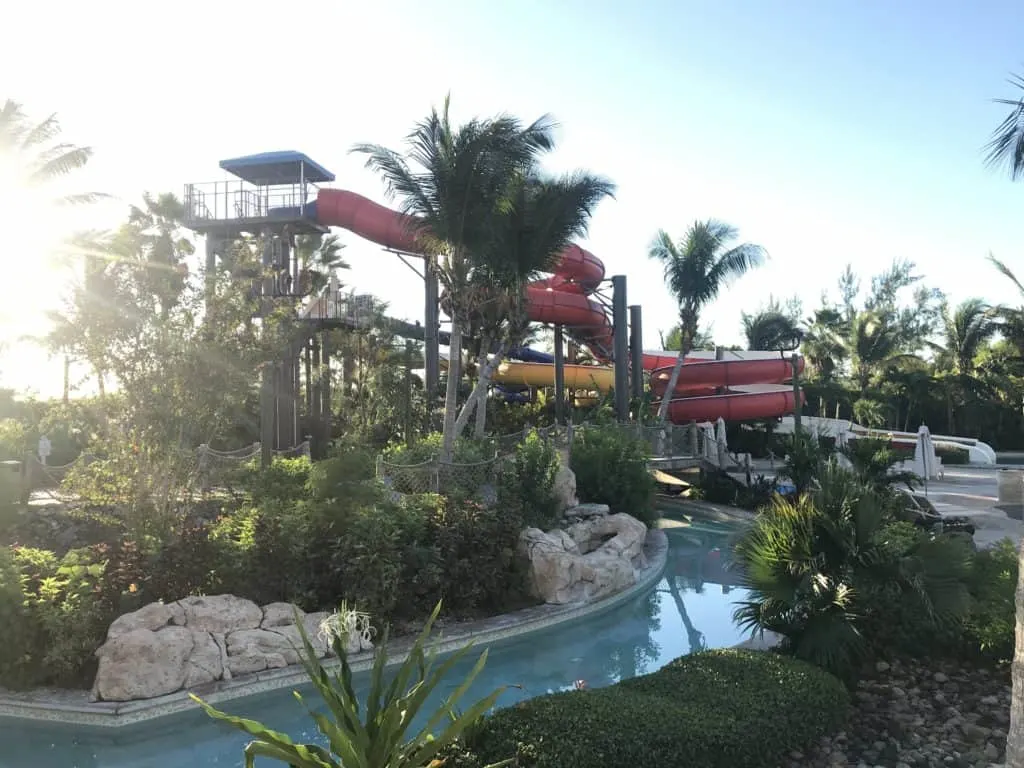 PLUS Pirates Island water park where you can surf and go down one of the three fun waterslides.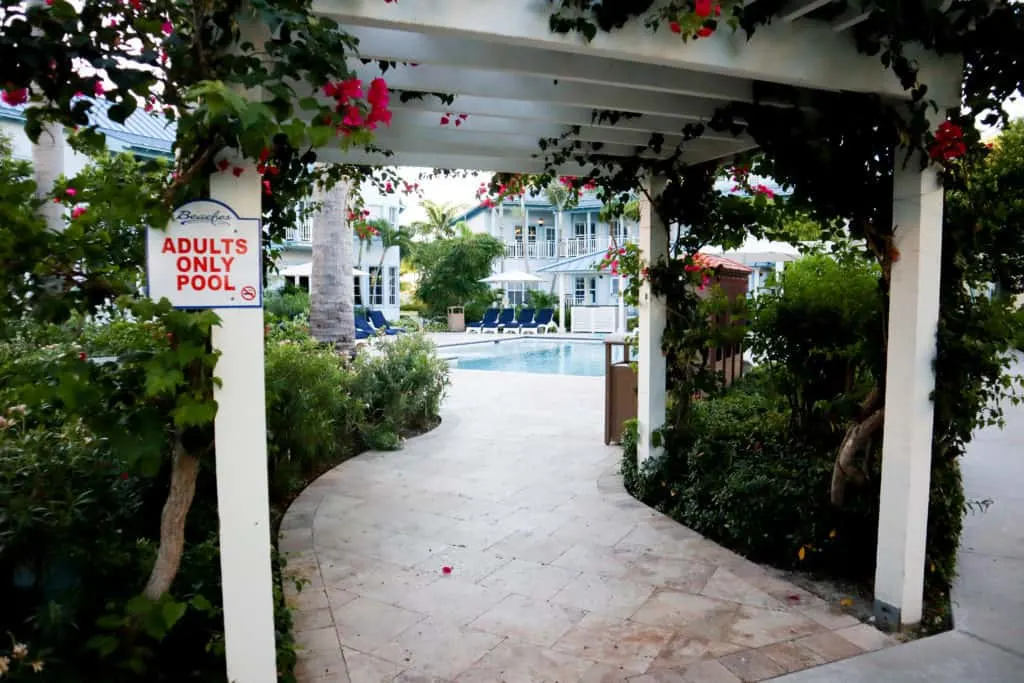 There is even an adult-only pool ticked away in the Key West Village. So if hanging by the pool pretending to read is your thing, Beaches Resorts has something for you.
The Food.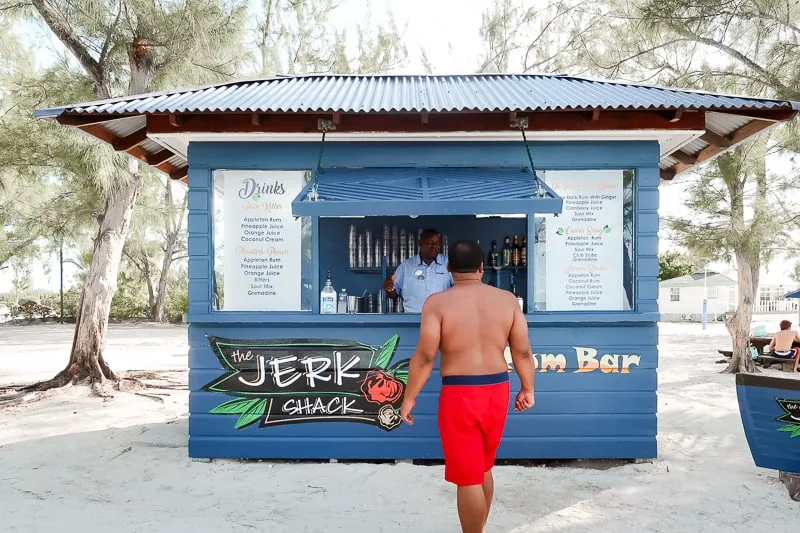 There are TWENTY-TWO restaurants at Beaches Turks and Caicos!!! So basically, something for everyone.
We had a sit-down dinner overlooking the ocean one night and lunch at a shack on the beach the next.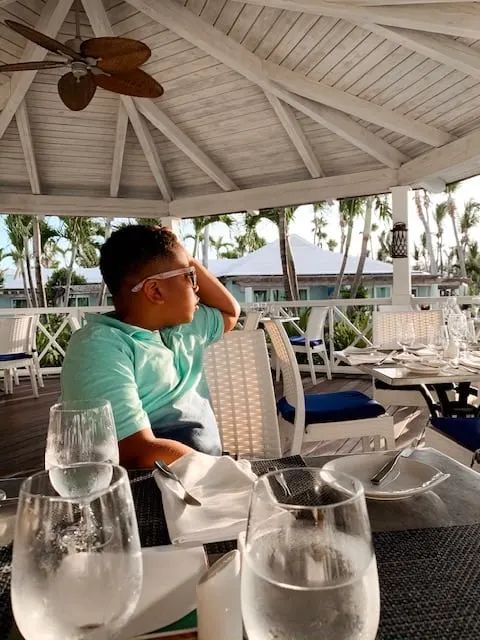 There is everything from Habachi, to Sushi to a Tex Mex Steakhouse to a Macaroni and cheese food truck.
And for our little picky eaters, there are plenty of chicken fingers, burgers, and fries.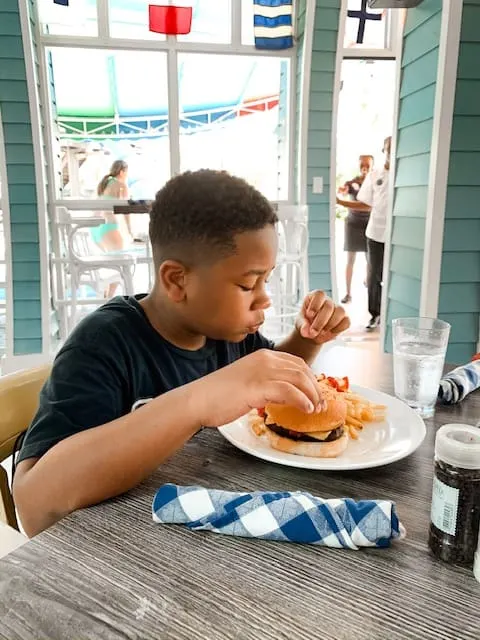 And if you have allergies, there is an EXCELLENT food concierge that will help you stay safe and still enjoy all your meals Stay tuned for more on that topic soon…
The Rum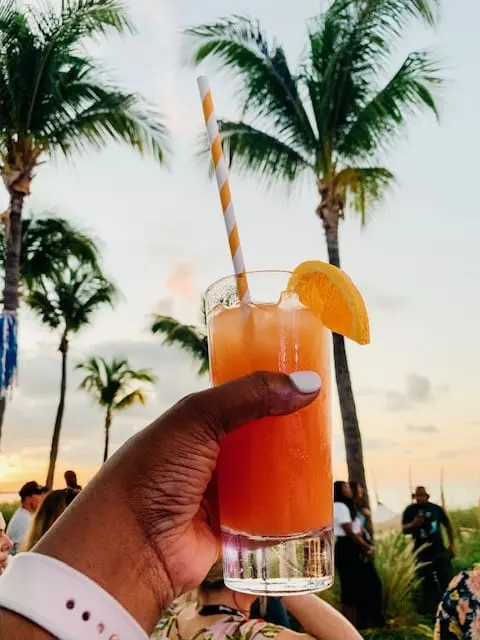 Or rather, all the drinks that have rum in them!
All beaches resorts are all-inclusive. Which means that yes, most alcoholic beverages ( except wine ) are included in the price of your stay.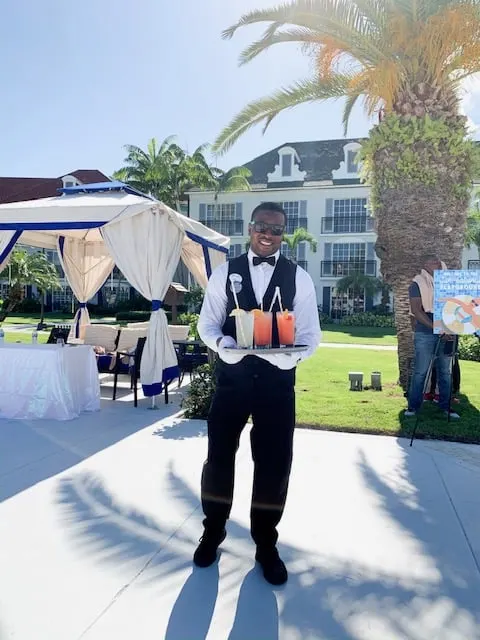 You can have a frozen adult beverage on the beach, get one at the swim-up bar in the pool, have one for dinner, or wander around the resort with one whenever you feel like it.
And the bartenders don't skimp on the rum.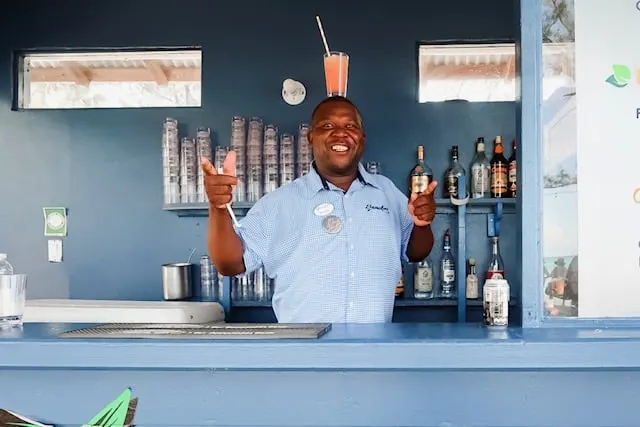 Ultimately, any family vacation is what YOU make it. But a Beaches Resort Vacation is what you make it plus some extras. It really is a true vacation for parents at Beaches Resorts.
Don't take my word for it, go check it out!