San Francisco is my 2nd favorite city in the US( nothing beats New Orleans..just saying). It's a beautiful city full of things to do, places to see lots of green space to enjoy, and all that gorgeous weather to be out in!  We've been there as a family twice now and C-Dub is campaigning hard for us to move there( he grew up there).  It's a perfect place for a family vacation!  But what are the kid friendly things to do in San Francisco?  You have probably already added places like the Exploratorium, Alcatraz, The Zoo and the Aquarium to your list.  But there is so much more that San Francisco has to offer!! So Check out these 10 Kid Friendly Things to do in San Francisco.  And enjoy!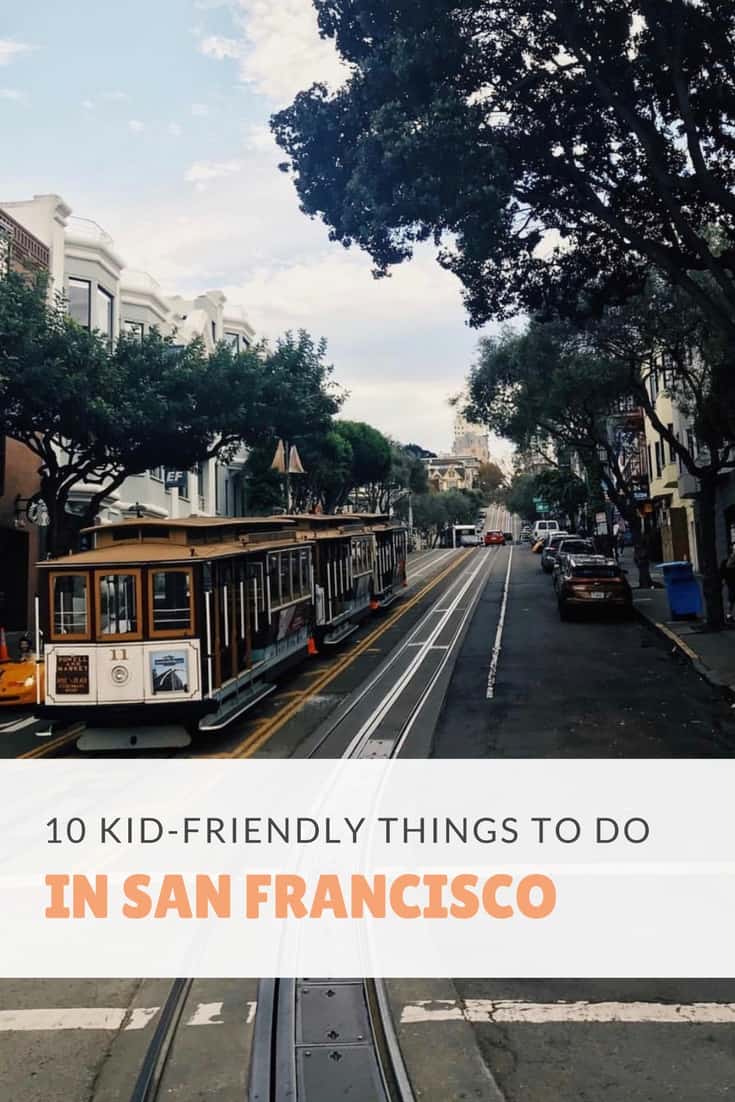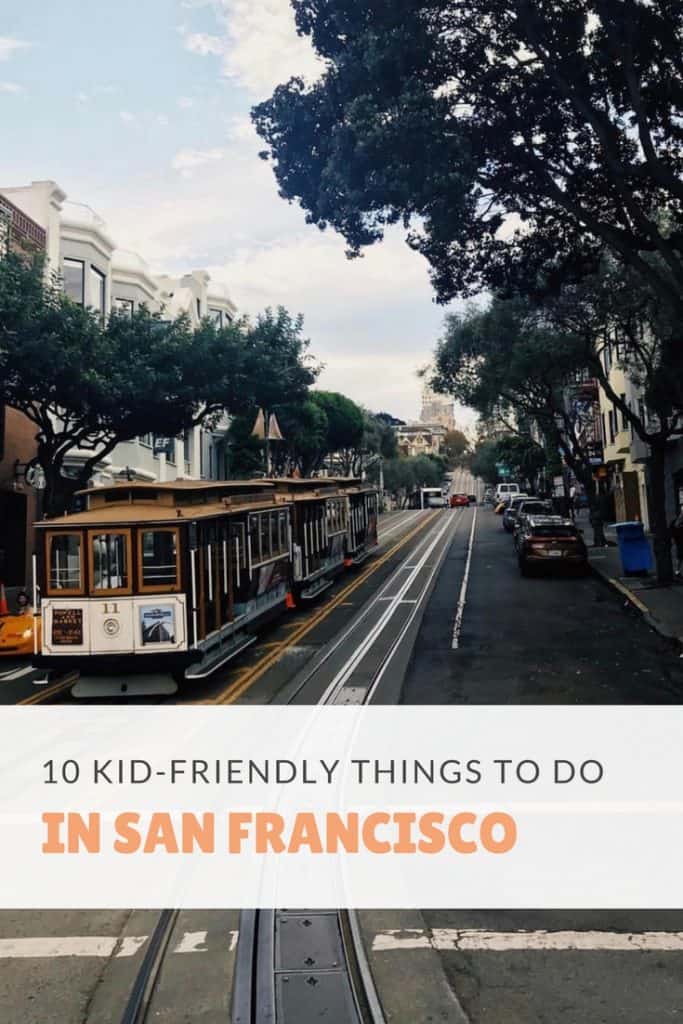 10 Kid Friendly Things to Do in San Francisco
1.Ride a Cable Car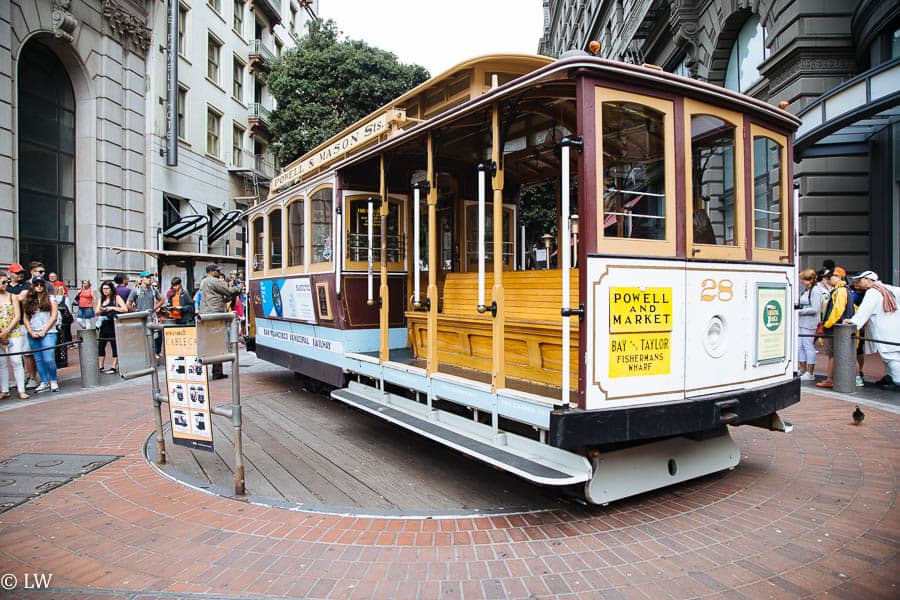 It's rare to be able to see a National Landmark AND take a ride on it at the same time.  But that's the beauty of a San Francisco Cable Car.  Standing on one of the sideboards and holding on for dear life as you go down the many hills in San Francisco something your kids will love.   Honestly, it's just fun and one of those things you should do at least once.
2. Go to the Beach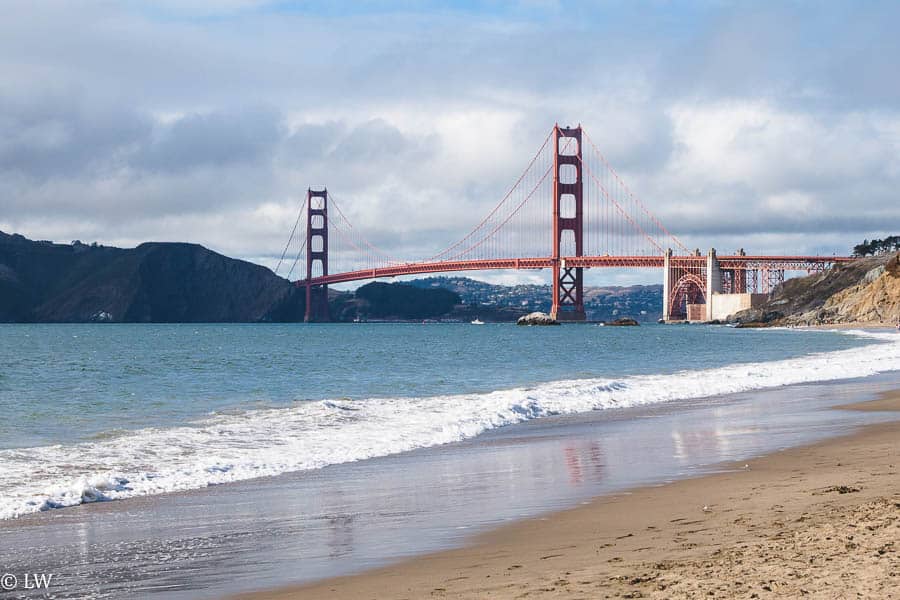 Any beach. Baker Beach is known for its wonderful Golden Gate Views and Ocean Beach is a perfect stretch of beach for a beach day. But beware: parts of Baker Beach is a nude beach…..
3. Take a Bike Ride in Golden Gate Park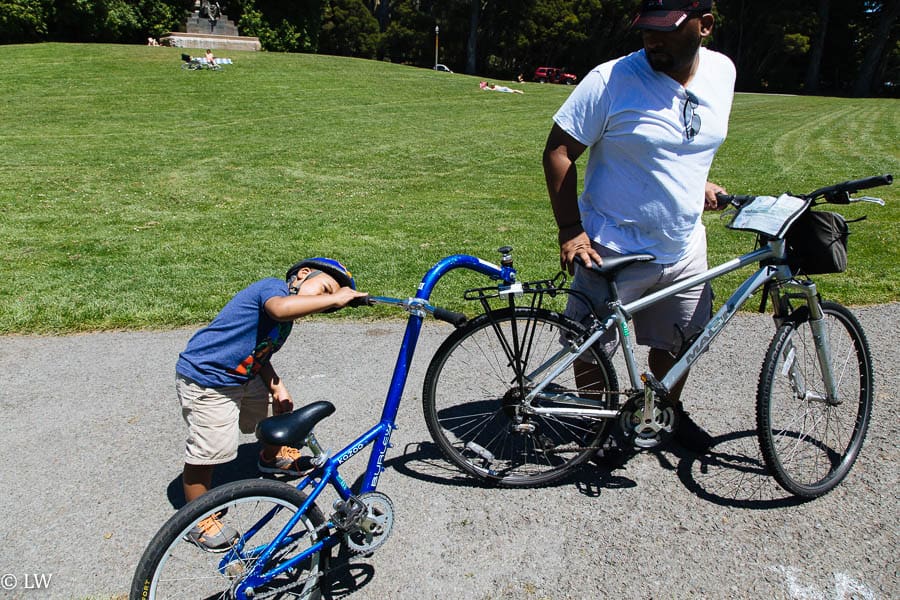 If you want to explore and get in some exercise ( and just wear your kids out) take a bike ride through Golden Gate Park. The views are gorgeous and you can ride right down to the beach. But beware: it's really hilly coming back up!
4. Koret Children's Quarter Playground
If you take that bike ride in Golden Gate Park, make sure to make a stop at Koret Children's Quarter Playground. It's the perfect place for a parent break while the kids have a magical time on the concrete slides, the playground, climbing walls and the Gorgeous Carousel originally built in 1914.
5. Japanese Tea Garden
The Japanese tea Garden is the oldest public Japanese garden in the United States and is located inside Golden Gate Park. It's a great place to explore and enjoy some quiet time before heading back out to tackle the city.
6. Take a Cruise on the San Francisco Bay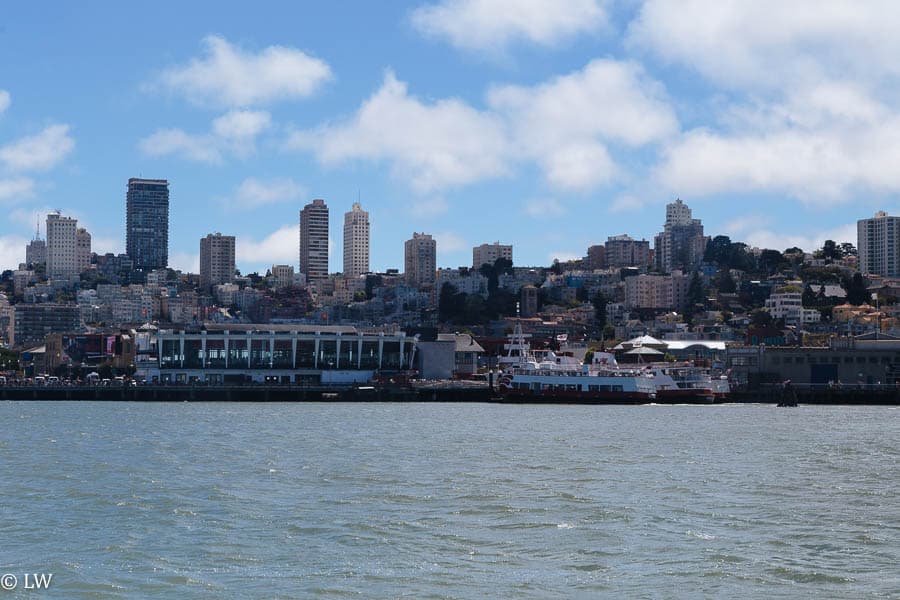 Take the 60 minute San Francisco Bay Cruise  around the bay. It's a great way to see the sights of the Bay! You ride under the Golden Gate Bridge, past Alcatraz Island and get great views of the city all on the same trip.
7. Coit Tower
Built in 1933, this concrete tower atop historic Telegraph Hill offers 360 degree views of the city. Go to the top of the tower for the views but don't forget to check out the beautiful murals inside the tower's base which shows California life during the Depression.
8. Lombard Street AKA the Crookedest Street in America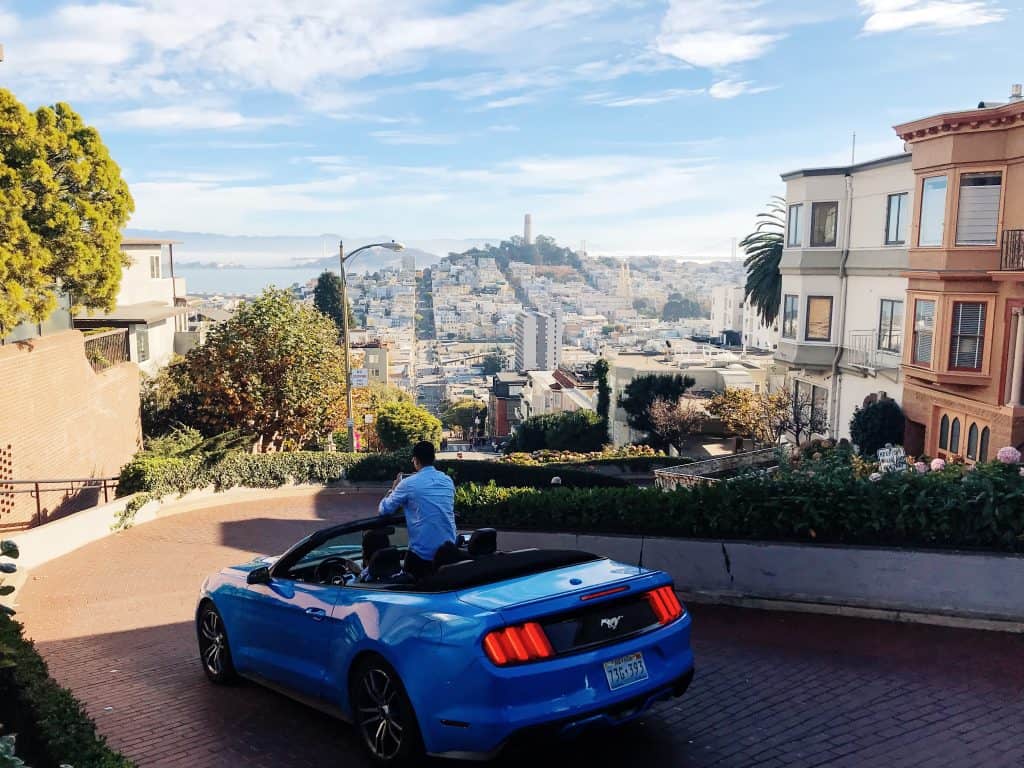 Kids will get a kick out of riding down this street or just observing cars drive down it. Parents will enjoy the views from the top of Lombard street and all the photo opps that come with it.
9. Visit Pier 39
Pier 39 is just fun. There is a Venetian carousel in the center of thePier, free performances that kids love and sea lions that love to just hang out.
10. Visit the Marina District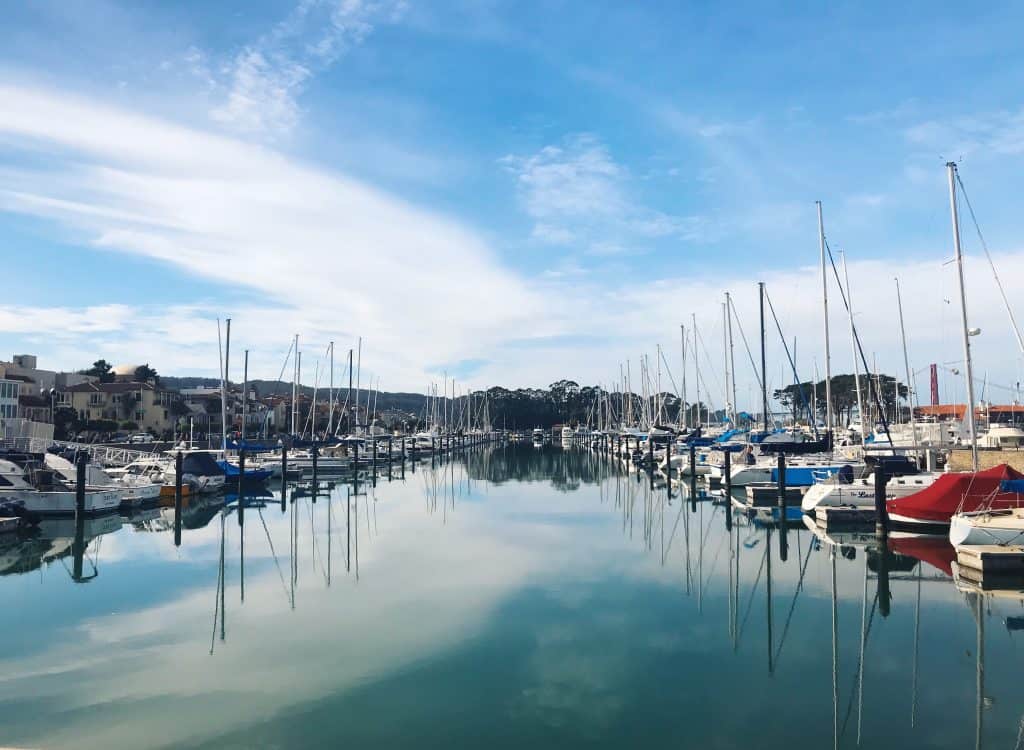 Great place to visit for a stretch of beach, a view of the bridge and a visit to the Palace of Fine Arts.
Have you visited or done any of these activities in San Francisco? What's your favorite?