Parents! We are the most important influence on our kids!!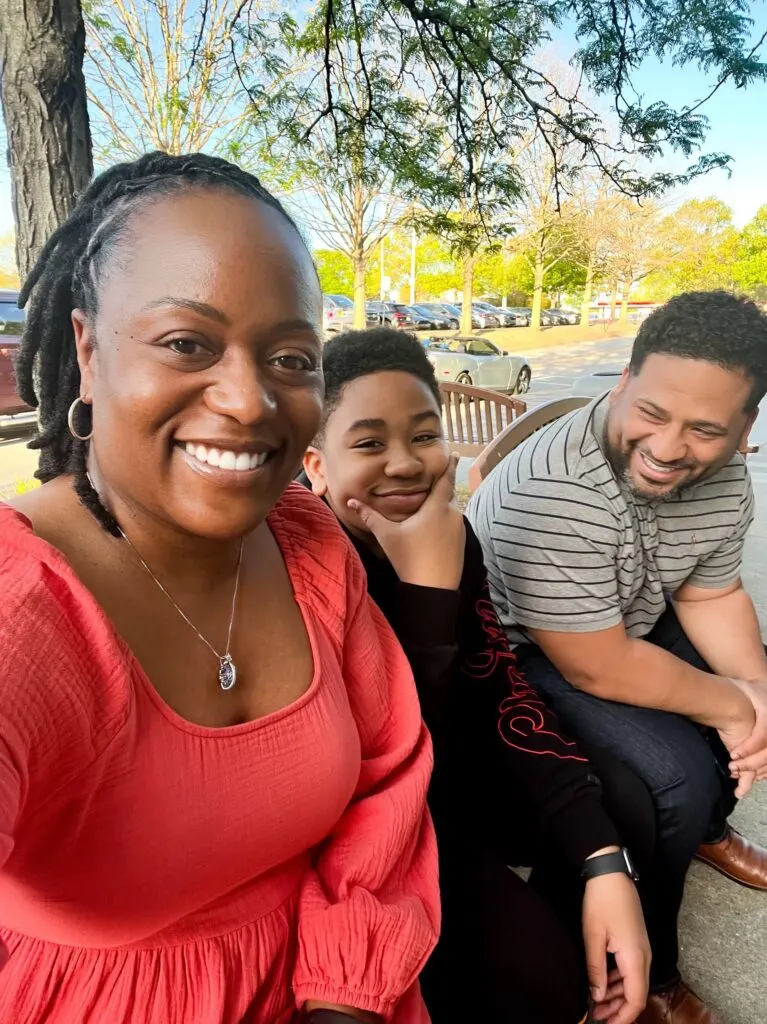 According to Responsibility.org, youth between the ages of 13 and 17 report that their parents have the strongest influence on their decisions to drink or not drink alcohol. And that number increased from 55% to 65% in 2021!
We have been selling ourselves short!
One thing I've learned in the past two years working with Responsibility.org is that you don't have to be an expert. During the pandemic, I spent a lot of time thinking about my behaviors and habits because my child was with me every day. I thought a lot about how he perceives the things that I do and how my alcohol consumption looks to him.
Because let's get real: if it hadn't been for Responsibility.org and their resources to help parents, my covid /quarantine experience might have been different. Working with Responsibility.org made me more mindful. It made me look at my relationship with alcohol and how that projected to Pookah. And it gave me tools to start meaningful conversations with him about underage drinking.
Last month our first Virtual summit of the year was hosted by ·Julie Miner (@juliannawminer) She is a blogger and author behind Raising A Screen Smart Kid.
It was a great discussion and I wanted to share 3 ways that I learned on how to talk to your teen/tween about alcohol responsibility. Because starting the conversation seems hard, but it doesn't have to be!
Don't pass the task off to Dad because he's the tough parent
Studies show that Mothers are more likely to have talked with their child extensively about underage alcohol use than fathers with 22% of mothers and just 14% of fathers speaking to their kids about alcohol.
This could be because as mothers we spend a lot of time with our children being caregivers. Whatever the reason, remember that our kids value our opinions.
Have frequent short conversations vs one-time discussions.
Kids tend to interpret long one-time discussions as lectures. Pookah and I have a lot of our conversations in the car and they often stim from a song on the radio or a tik-tok video. I've found that if I simply ask him what he thinks, that leads to ways I can work in discussions about underage drinking and drug use.
According to Julie Miner, we are not the only ones who have our conversations in the car! She says when kids don't have to make eye contact it seems easier to have a serious conversation.
Talk about your own decision-making around alcohol.
Be careful about how you talk about your own decision-making around alcohol.
I know we all have seen the "mama needs more wine" memes and t-shirts in the Store.
It seems like it's fun, but when I thought about it I realized that I really don't want Pookah to think that motherhood drives me to drink alcohol.
That HE drives me to drink.
I know it's all in fun, but…just think of how you speak about alcohol around your children. Instead, focus on other things parents need: a day off, support with caregiving and housework, time for self-care, a night in a hotel room without the kids to regroup, or a date night with just your spouse.
I believe that when we share alternatives to alcohol as a form of self-care, we are setting a good example for our kids. They learn from us.
For example. Pookah takes a long bath EVERY SINGLE NIGHT since the pandemic started. I asked him why: he said it was his self-care.
Hopefully, these 3 tips help you get the conversation started in your home with your kids.
Remember, April is Alcohol Responsibility Month and Responsibility.org has free resources for parents with kids as young as 6 years old all the way through college-age kids, on how to build a lifetime of conversations with kids about alcohol responsibility.
Which one of these ways are you going to try first?