We just got back from our trip to Universal Orlando and I have ALL THE THOUGHTS.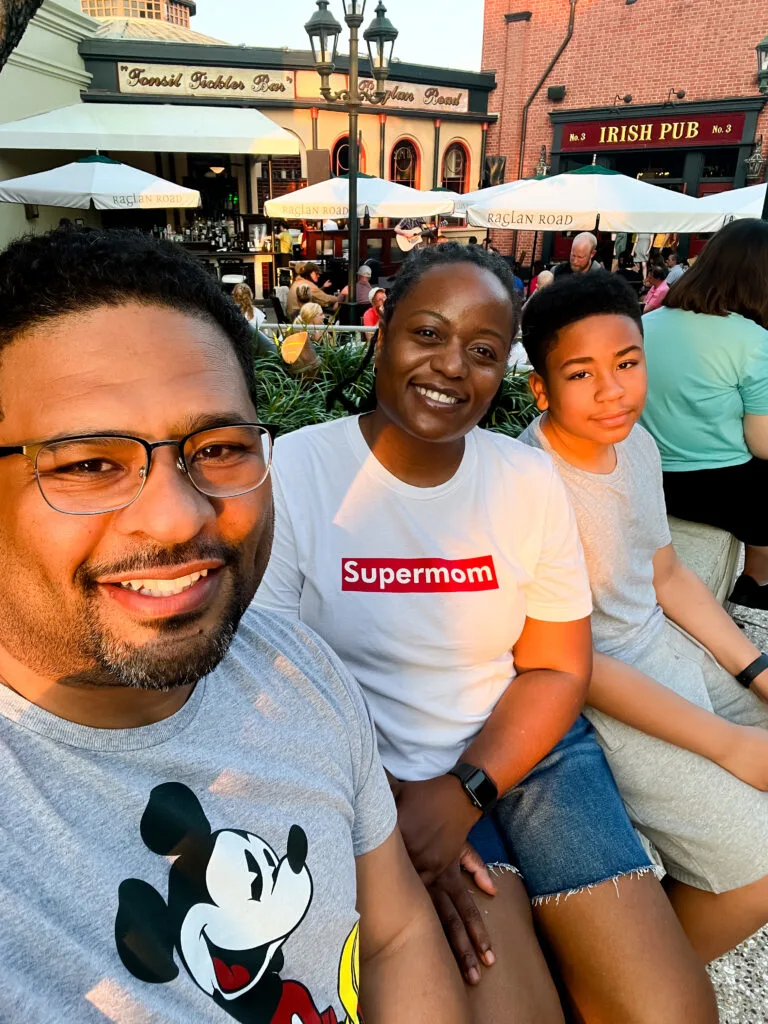 Even though we went on vacation to Disney and the Beach last year, I feel like this is our first REAL vacation since the pandemic started.
So I wanted to get a few thoughts out about traveling and our trip before I go into more details in separate posts about our gluten-free experience and our Hotel Review.
Let's start!
Covid and traveling this Spring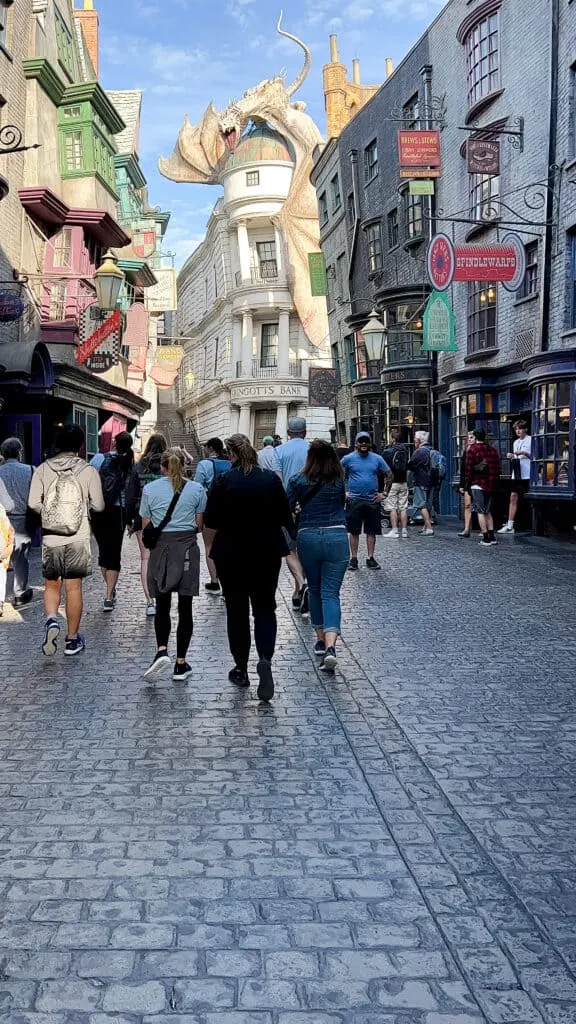 Last year, at Spring Break, none of us were vaccinated. We stayed in a beach house, didn't eat out and basically kept to ourselves, wearing a mask everywhere but the actual beach. But kept one handy just in case…
By summer, C Dub and I were vaccinated and we went to a family wedding, outside at the beach and stayed WITH family in a house.
And when we went to Disney, we stayed at Saratoga Springs which had a full kitchen and only ate out a few times getting used to the idea again. But we still masked up everytime we came near a large group of people or indoors.
This year, Pookah is not only vaccinated, but he had COVID less than three months ago. CDub and I are boosted so we all felt better about being out there.
Apparently, so does everyone else in Florida. We rarely saw a mask while at the Universal properties, or the parks, or anywhere else in Florida.
If you are thinking about going, be warned.
The Hotel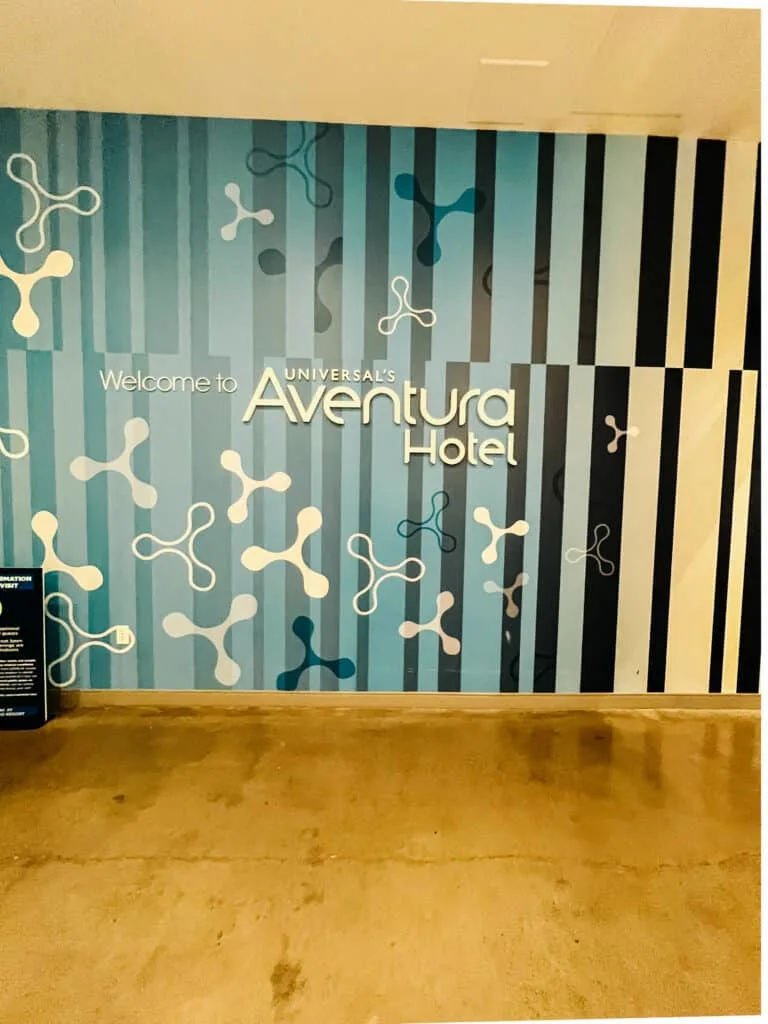 We stayed at Universal's Aventura Hotel. We originally wanted to stay across the street at the Sapphire Falls Resort, but they didn't have a room available for all the days we needed (we booked last minute).
It was a little small for three people for me, but it was comfortable and clean and we had a great view. And there was a Starbucks in the lobby.
My only REAL complaint was the lack of options for people with food allergies. The hotel had a food court with about four options. Now it was typical food court food. Not a bad thing at all, and they did have healthier options. I got a fruit bowl for breakfast and their oatmeal was actually good and the WOK station looked delicious. But nowhere, was anything listed for food allergies, let alone gluten free.
We really are pros at traveling with a gluten allergy. I can usually piece together a meal for Pookah: a protein, a veggie we are good. We are flexible after years of having to be. I couldn't even do that here for any meal other than breakfast. And in the year of our Lord 2022, everyone should have food allergy options at each restaurant besides rice crispy treats and popcorn at the Starbucks in your lobby.
The saving grace of this hotel was its location. It was a less than 5-minute walk to Volcano Bay and if you crossed the street to The Sapphire Falls Resort, you could catch the boat to Universal City Walk or actually take the walking path and walk to the parks in about 10 minutes. AND if you stay at any Universal Orlando Resort, you can pool hop.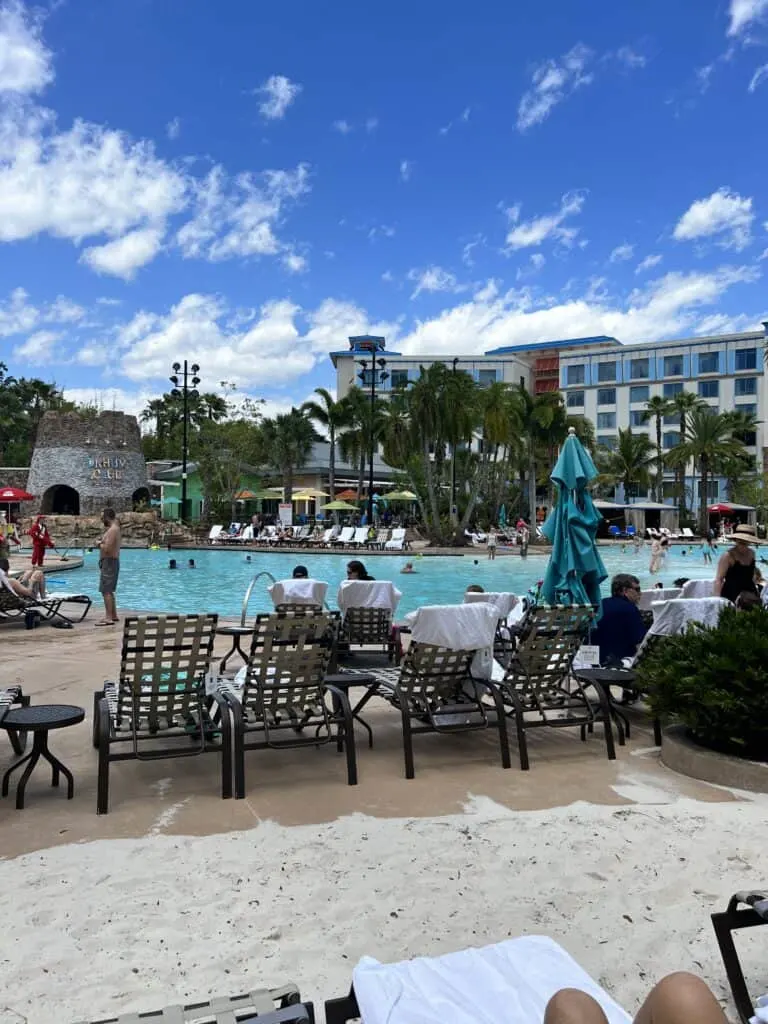 So we pool hopped across the street and enjoyed it.
The Parks: Universal Orlando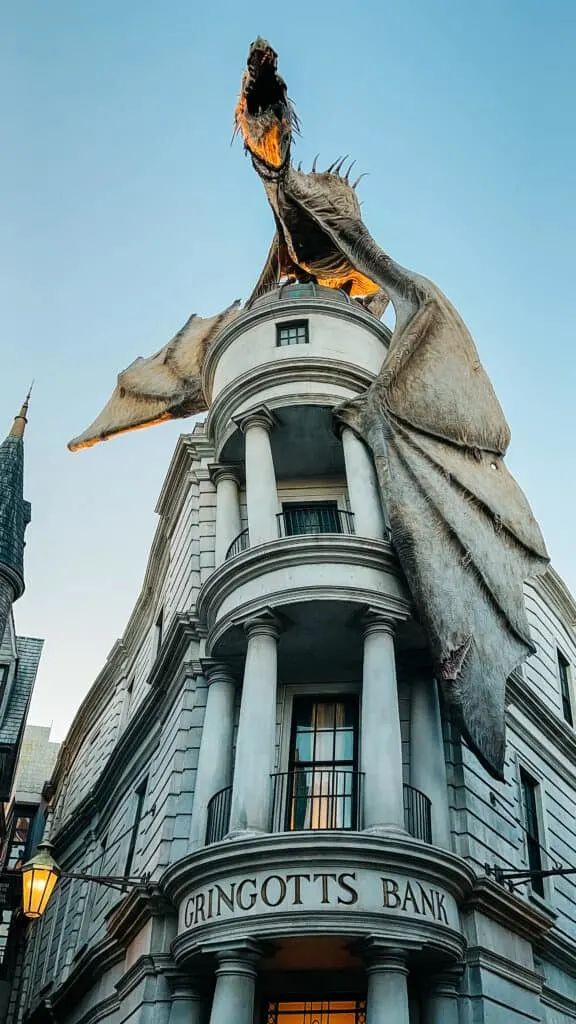 We have been to Universal once when Pookah was about 6 I think and we went one day and park hopped between both of the Wizarding Worlds of Harry Potter.
Overall, the parks were great! They did such as awesome Job on Harry Potter. I mean it's so realistic and the rides are great.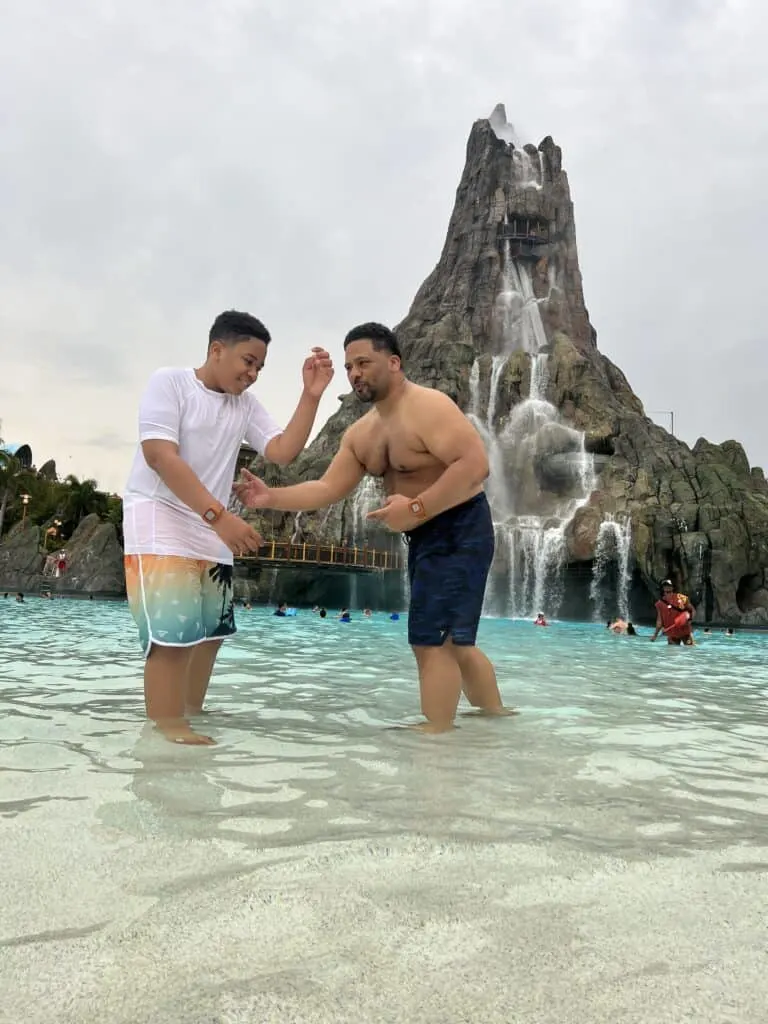 Volcano Bay was also a great change of pace. My one gripe with them? You have to rent towels and they are $6 each at the time of this post. I guess I'm so used to both of Disney's water parks where you show your room key and get them for free. That just rubbed me the wrong way LOL.
I think we all really loved Islands Of Adventure the best. Mainly because there are more Virtual Reality/3D rides there. Pookah hates roller coasters. So we have to consider that. I felt like on the Universal Hollywood side, he's too old for some of the stuff and not interested in the rest except for Diagon Alley and Springfield( the guys love the Simpsons)
I've been asked if it was crowded. I would say it really is, but it's a different vibe so it doesn't FEEL as crowded. I put that off to the fact that Universal seems to lean towards an older crowd. More Teens and Adults than the young kids and families that you would find at Disney.
One place that is crowded? Universal City Walk.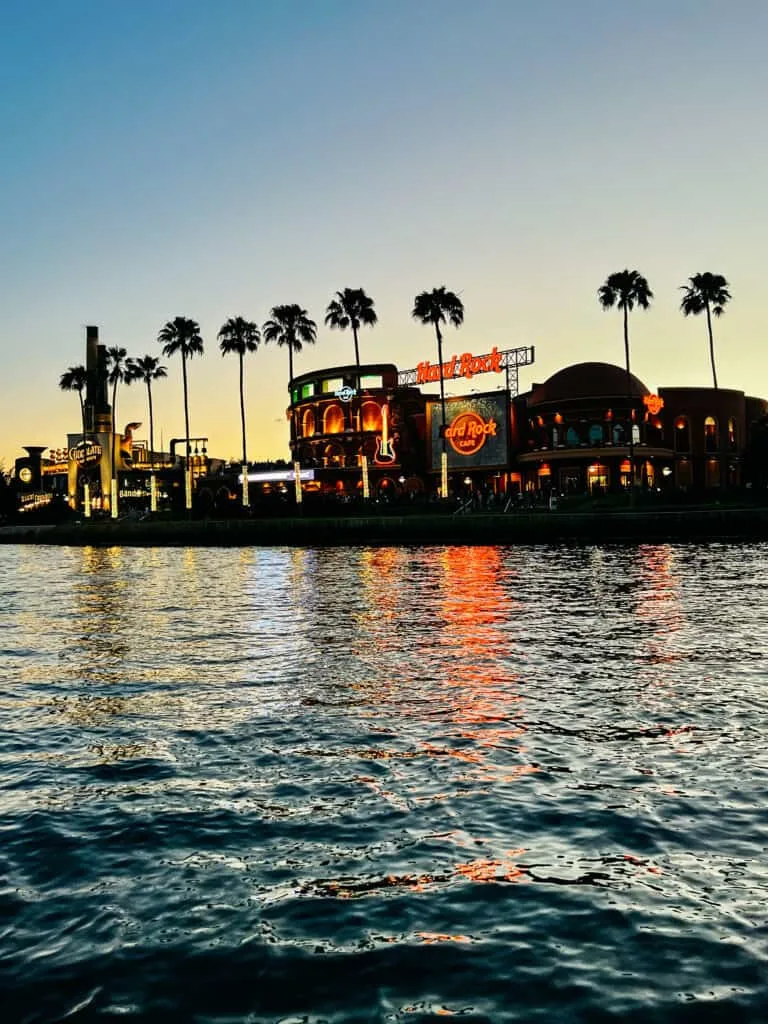 It's full of great restaurants. If you have been to Disney Springs, think of it like that. For the most part, you will need reservations at night because it was crazy crowded. We managed to get lunch spots as a walk-up with about a 15-20 minute wait. There were also, many more gluten free options here. So we did eat there about three times during our stay.
Overall we had SO MUCH FUN. Pookah is at the age now where he's easy to travel with. He has stamina. He knows what he wants to do. He enjoys naps and pool time and is willing to try a few new things because it's vacation. We could leave him in the room by himself if we wanted to go to the bar and have a drink. Some days he slept in , some days he was up early. And he's just fun.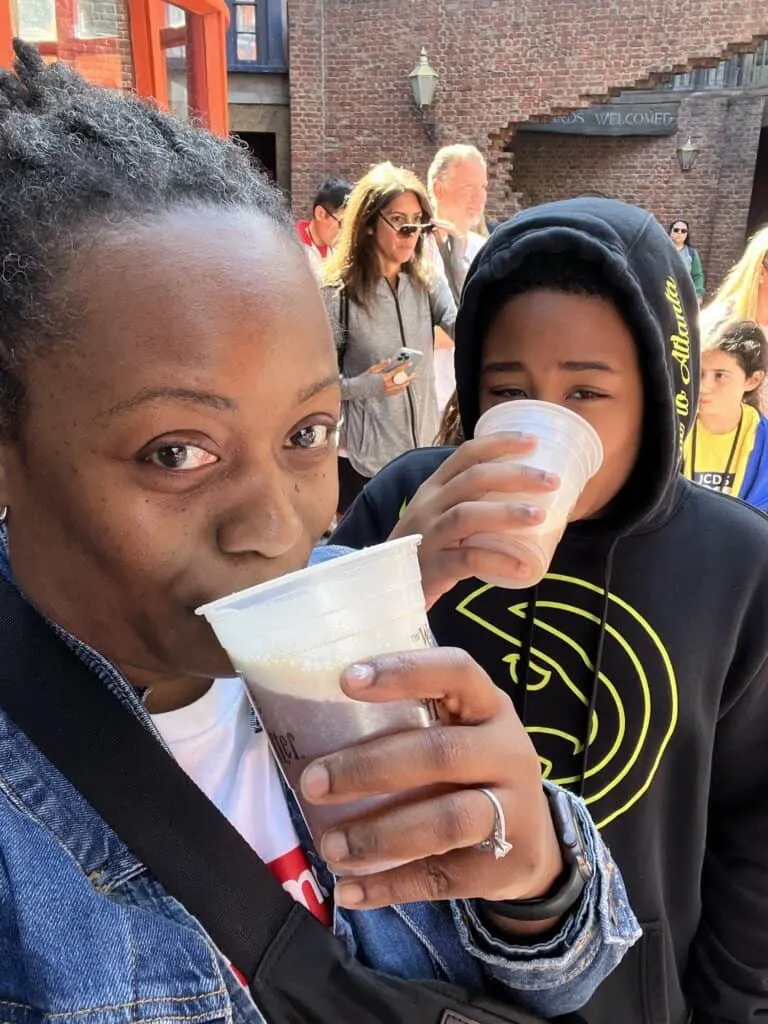 I like him.
So we are currently plotting our summer vacation and will probably make it to the beach with extended family and maybe a trip to DisneyLAND because we've never been. Plus there is a beach…and Hollywood LOL.
Stay tuned for more details about our gluten-free Universal Orlando experience( including restaurants I recommend) a more detailed hotel review and one individual review of The Three Broomsticks in Hogsmeade!
Questions? Let me know!