Can you believe that September is already over?? We are going to blink and it is going to be Christmas.
I mean…The Target Dollar section is full of holiday cheer….
ANYHOO. As of yesterday, I am 1 book away from my Goodreads yearly goal of 100 books this year.( if you want to learn HOW to read that many books read more about it here )
Should I set a new goal? I mean there are about 25 books in my Kindle library alone that I haven't read yet and we won't even count the many many many book stacks of unread books laying around my house.
If i just read some of the UNREAD books in my house by the end of the year, I would at least be at 150.
ANYWAY. I read 10 books last month, one a audible/hybrid re-read but it counts. LOL.
Amazingly, in the last two months, I have read a lot of 5 star reads, which I hardly EVER give. I've included two of them on this list.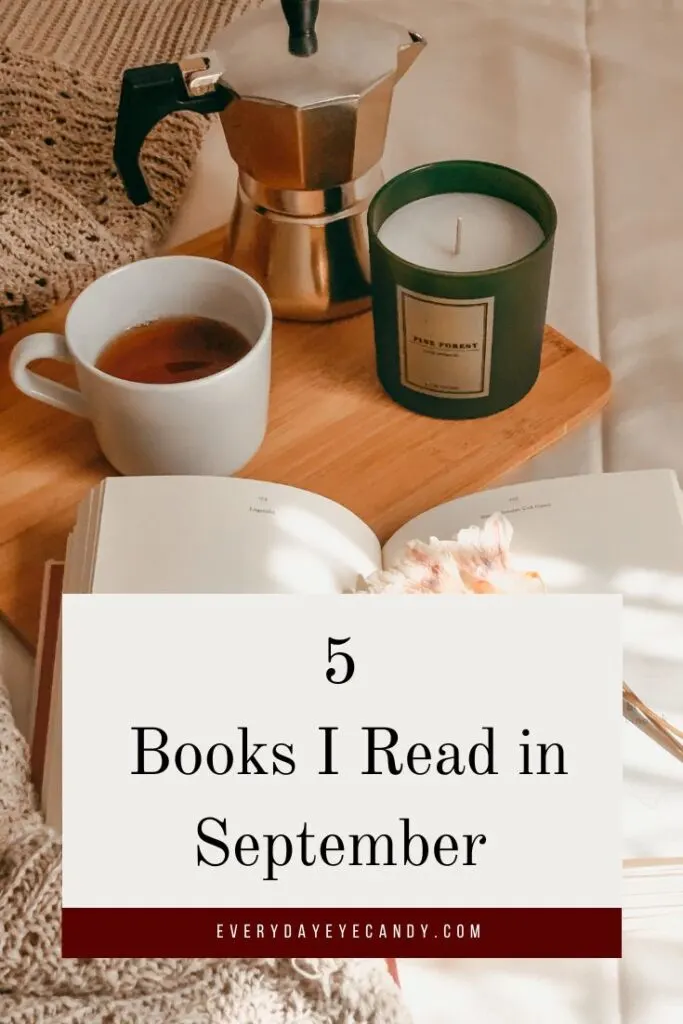 This blog post contains affiliate links. Everyday Eyecandy is a participant in the Amazon Services LLC Associates Program, an affiliate advertising program designed to provide a means for sites to earn advertising fees by advertising and linking to Amazon.com.
5 Books I Read in September
So what was the best book you read in September?And let me know if you read any of the ones I read last month!