Looking for Books to help you escape to the Holiday Season? Check out these 5 new releases from Harlequin.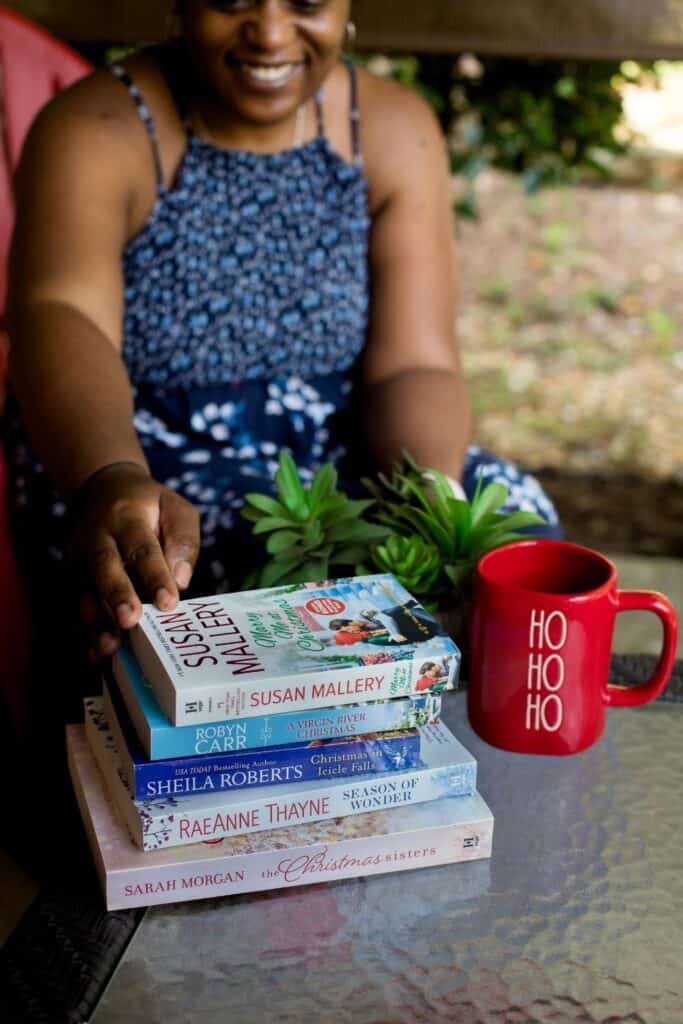 This post is sponsored by BabbleBoxx on behalf of Harlequin
I am going to let you in on a secret: I'm ready for Christmas.
But unfortunately, we still have three whole months until we can enjoy the holiday season!
But that's not stopping Harlequin from bringing a little Christmas joy to our lives in the middle of the summer.
You know I love books!! So when Harlequin released these 5 Holiday-themed books and I just couldn't wait to dig in!! Just because it's summer doesn't mean we can't get into the Christmas spirit!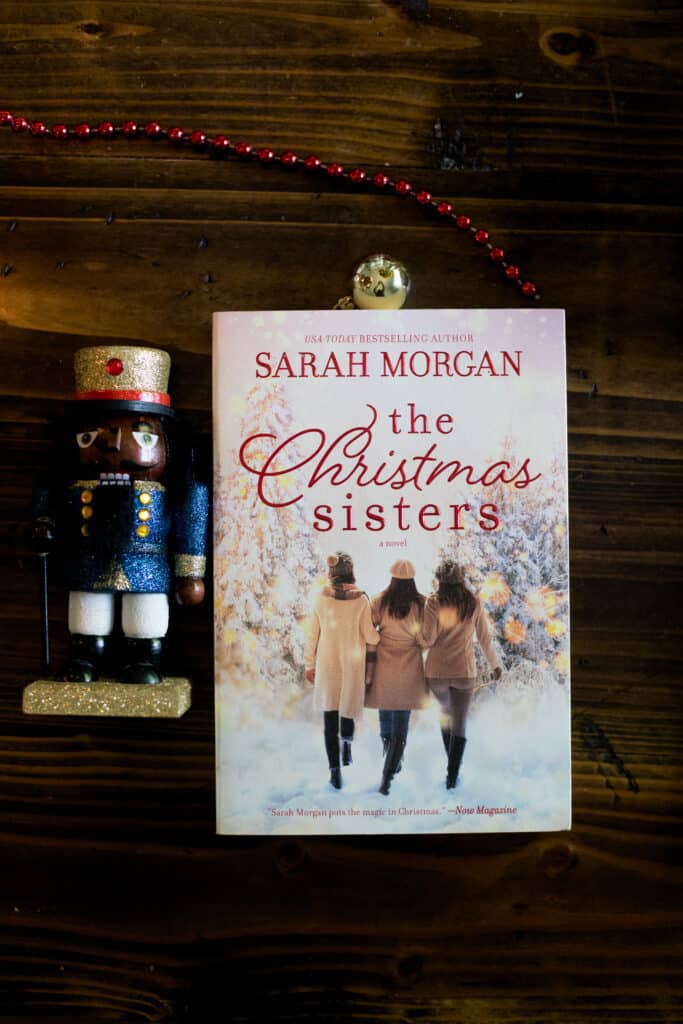 In the snowy Highlands of Scotland, Suzanne McBride dreams of the perfect cozy Christmas since her three adopted daughters are home for the holidays. But tensions are running high and she must rely on the magic of the season to bring her daughters together.
If you are looking for a story about family and sisters, this book is for you.
Sarah Morgan: @sarahmorganwrites (IG) | /AuthorSarahMorgan (FB) | @SarahMorgan_ (TW) | http://sarahmorgan.com/ (website)
From New York Times Bestselling Auther Robyn car comes a wonderful story of love and redemption as Sweet widow Marcie helps battered soul Ian banish ghosts and open his heart.
You can watch the Virgin River on Netflix ! It's based on the first book in this series! the second season is coming soon!
Robyn Carr: @robyncarrwriter (IG)| /RobynCarrWriter (FB) | @RCarrWriter (TW) | https://www.robyncarr.com/ (website)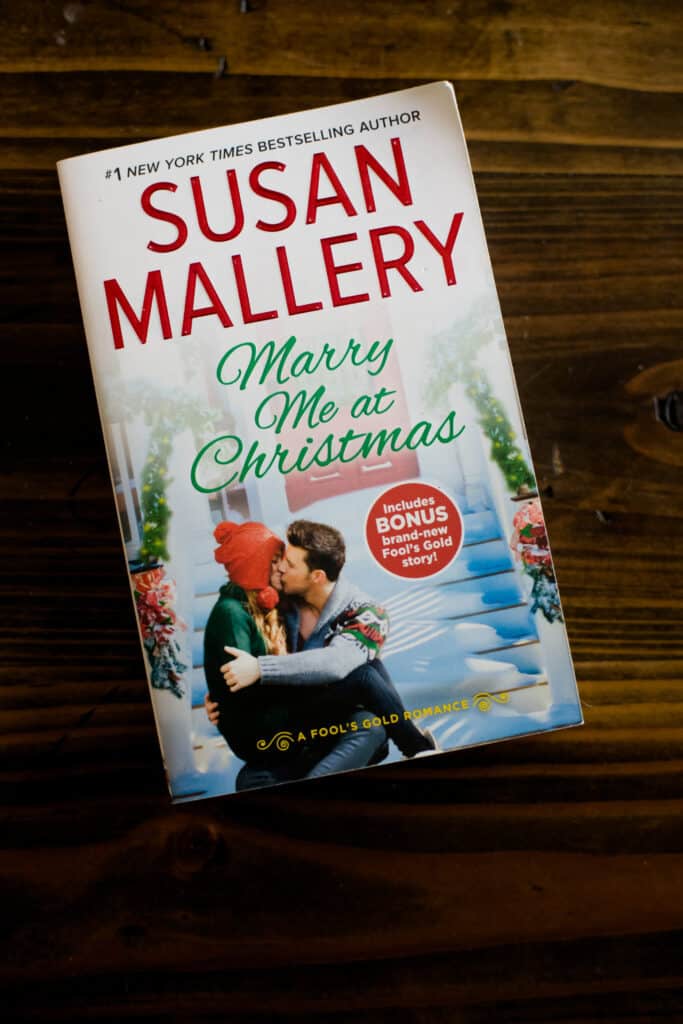 Weddings, small town charm and of course love, this book has everyting! Follow along aas briadal boutiquw owner Madaline starts wiorking with the movie star brother of the bride. Of couse romance follows!
Susan Mallery: @susanmallery (IG) | /SusanMallery (FB) | @SusanMallery (TW) | https://www.susanmallery.com/ (website)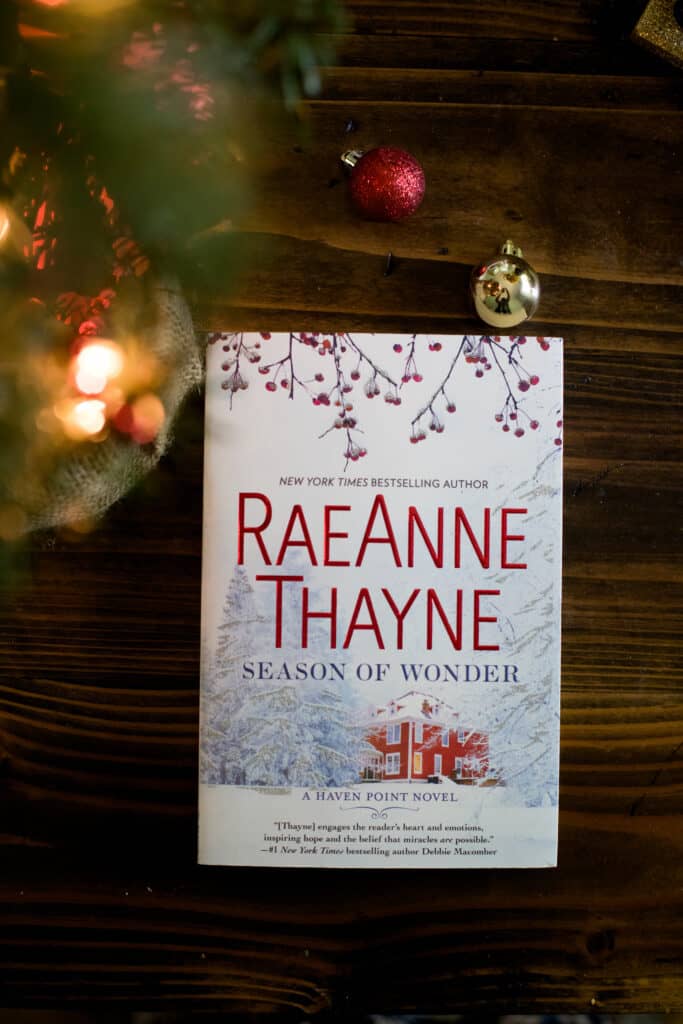 The holiday season can't come soon enought and this book really makes me feel in a g reat holiday mood.
Dani Capellie never belonged anywhere, she moves her daughters to Haven Point Next door to Deputy Sheriff Ruben Moralas. And he decides to show her just how magical christmas can be.
RaeAnne Thayne: @raeannethayne (IG) | /AuthorRaeAnneThayne (FB) | @raeannethayne (TW) | https://www.raeannethayne.com/ (website)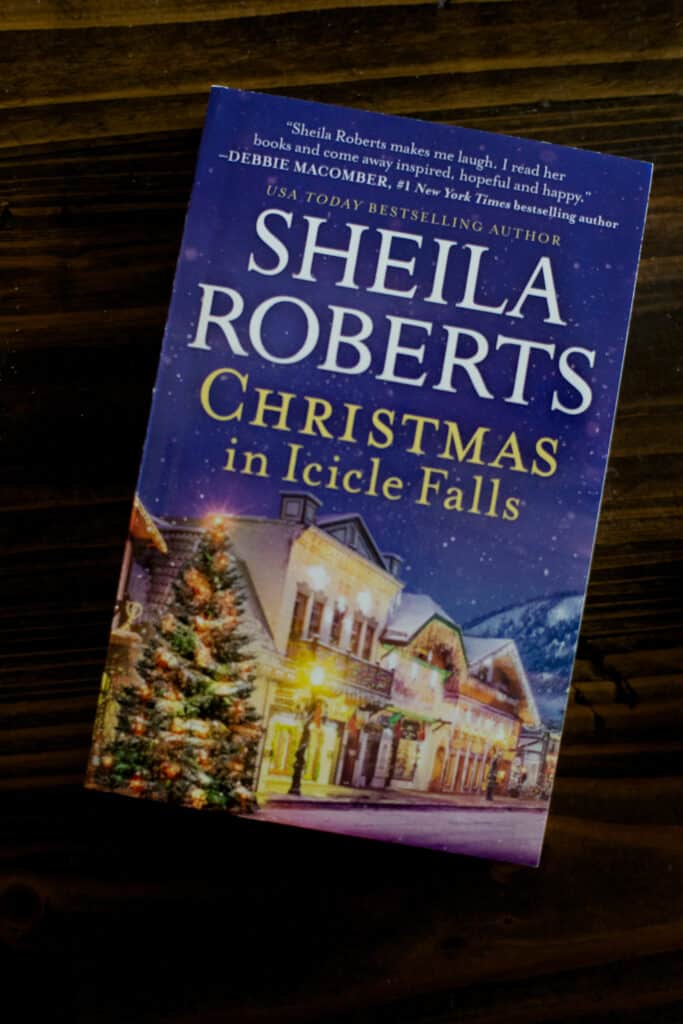 This one was my personal favorite! When Muriel receives an unexpectedly ugly Christmas Tree, she decides to take on an ugly-tree project. It's a great story on focusing on the beauty in everyday life and appreciating what you have. And of course, romance and friendship blooming over the holidays.
Sheila Roberts: @funwithsheila (IG) | /funwithsheila (FB) | @_Sheila_Roberts (TW) | https://www.sheilasplace.com/ (website)
Hopefully once of these books put you in a holiday mood, even in the middle of summer! Now excuse me while I go curl up with my coffee on the porch and finish a book.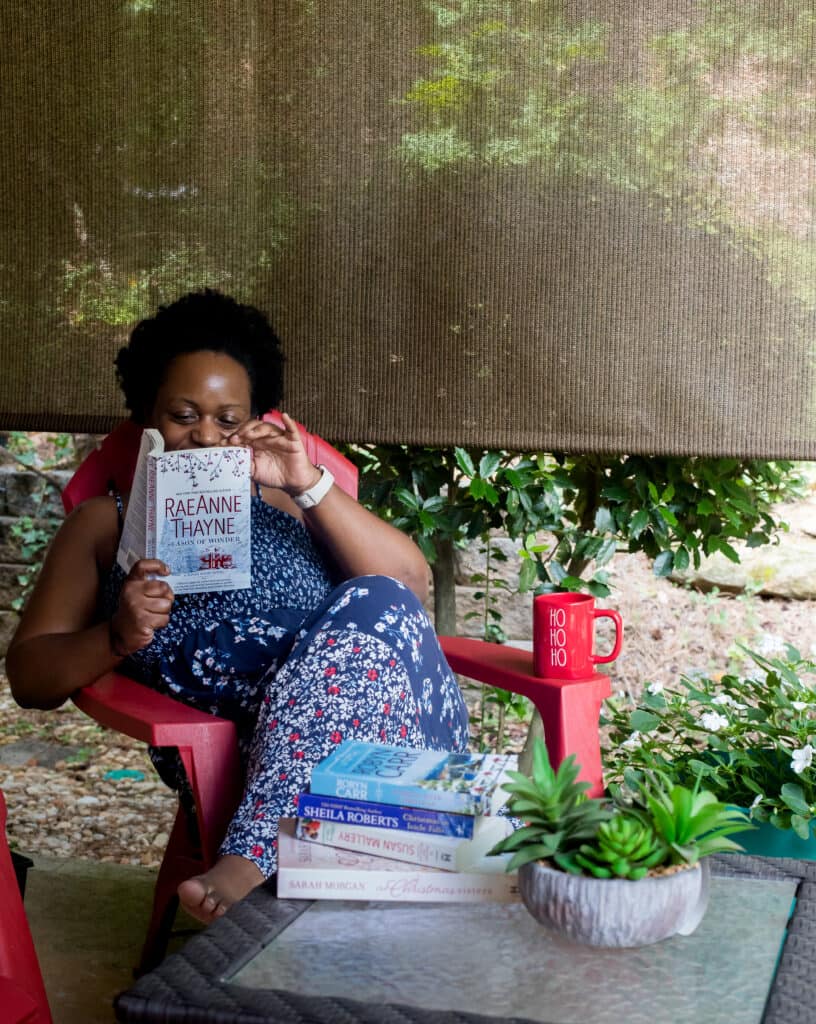 Which book are you looking forward to reading?