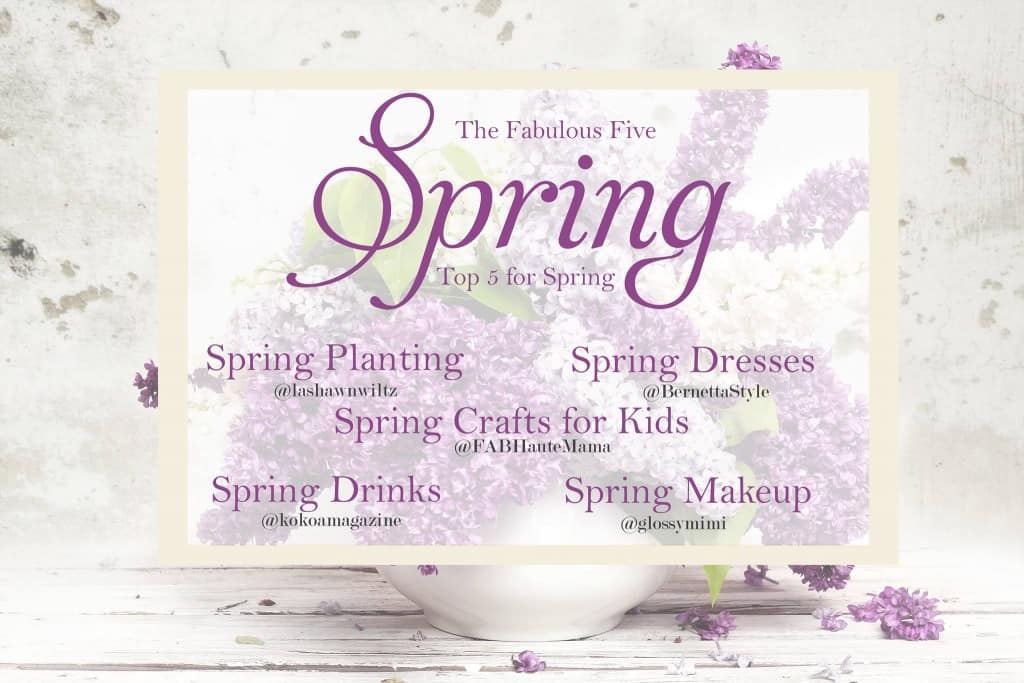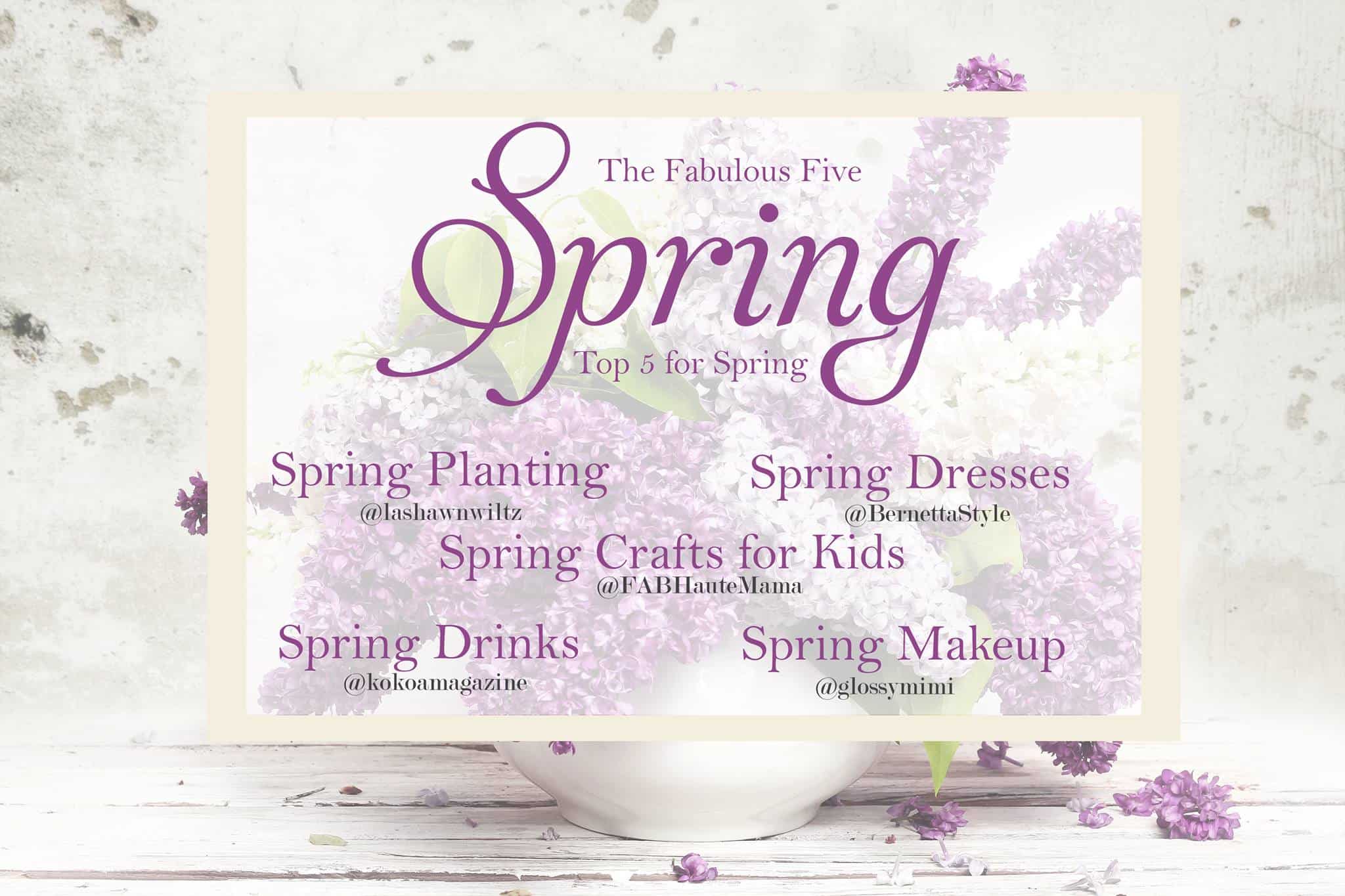 It's the first Friday of the month, and the second edition of the Top 5 series! The theme this month is our Top 5 things for spring.
TOP 5 HERBS FOR YOUR CONTAINER GARDEN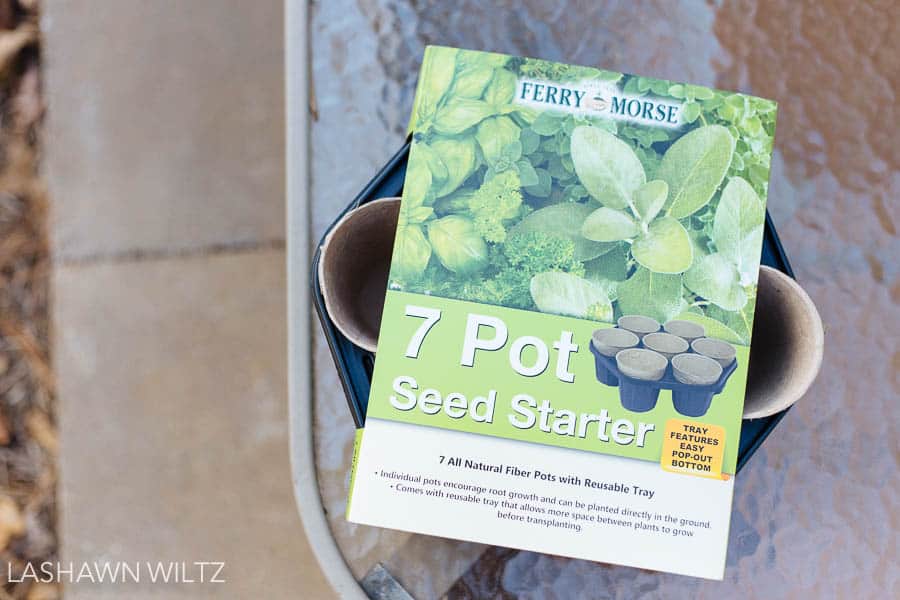 I've wanted to start a container garden for sometime. A good raised bed garden would be ideal, but I can't get the male of the house to build me one and I am not handy like that so….
A container garden it shall be. I didn't want to get adventurous my first time around, but since I moved into this house, I've wanted a little herb garden for my patio. It gets full sun ALL the time, so I needed to find things that would withstand that.
I did my research and found: The top 5 Herbs for a Container Garden.
I figured, since Pookah is always eager to help, and he needs to learn about growing things, it would be a perfect little project for the two of us. So I headed to Lowes and got everything I THOUGHT we needed. And one Saturday, we planted.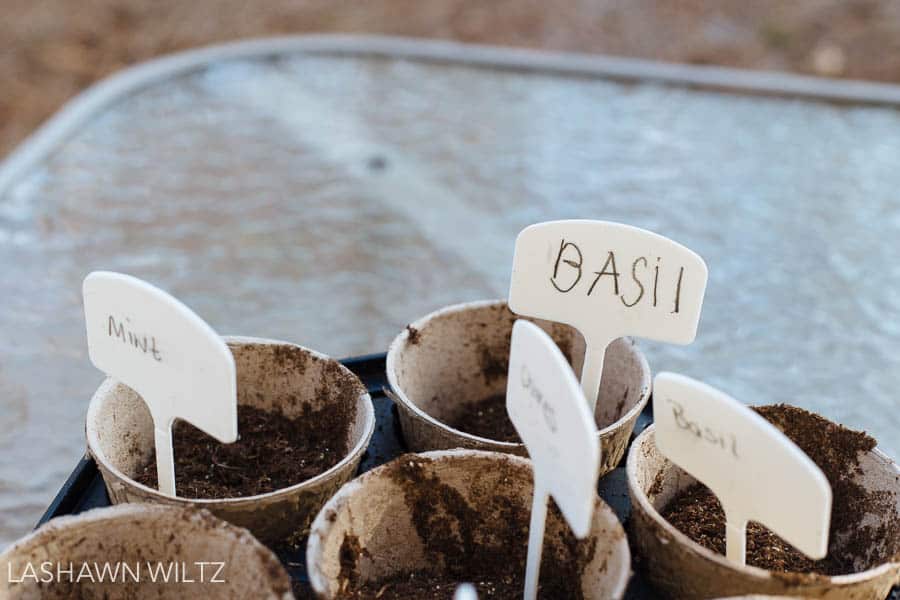 1. Basil: Everyone needs basil in their herb garden. It grows best in full sun.I use it in a lot of dishes, but not every week. It gets expensive to keep having to buy it so it was a natural choice for our little kitchen container garden.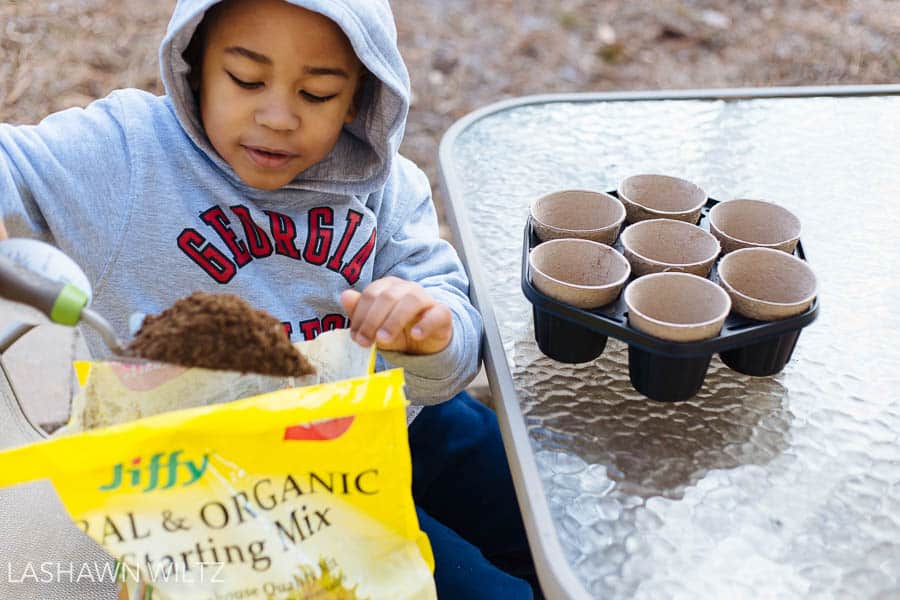 2. Chives: Basically tiny onions, chives are gown for their leaves and blooms but not the bulbs. These plants can tolerate a small amount of shade, but grow best in full sun.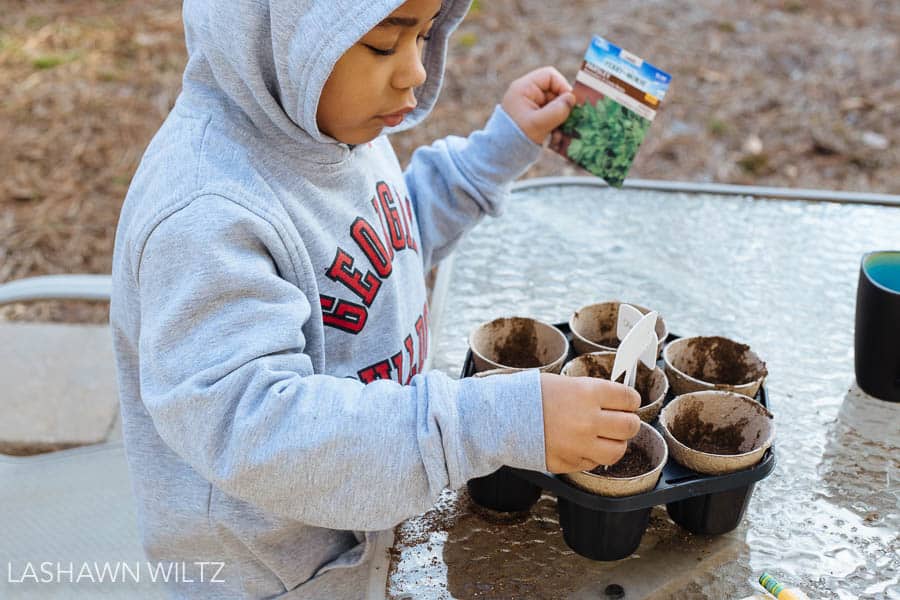 3. Cilantro: Also known as coriander, Cilantro is good for your stir fry, your chicken, fish..anything really. And of course, it's a full sun herb, perfect for my container garden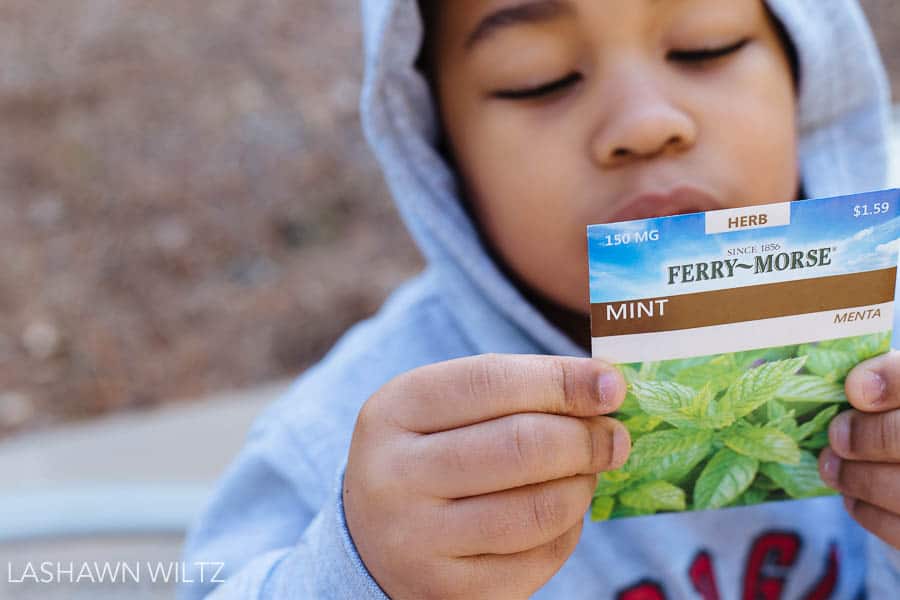 4. Mint: Mint, I've heard, can take over, so it is best contained in a pot. It's a full sun herb and I can't wait to add this to my mojitos this summer!
5. Rosemary: I already have a large rosemary bush that I discovered growing in my back yard. But it's wild and we're about to cut it back. But since I cook with this one a LOT, I'm making sure to replant it in my patio container garden.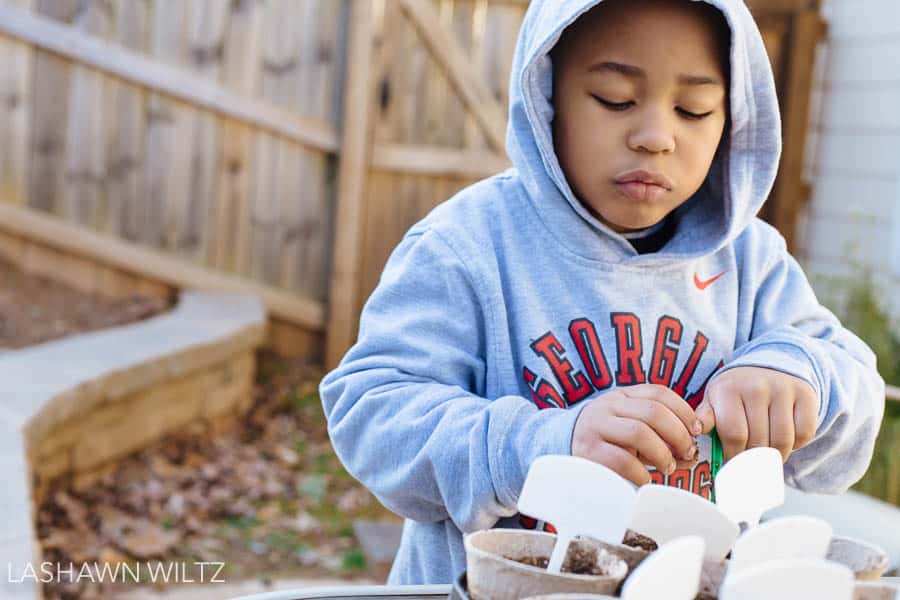 Pookah and I had fun planting the herbs. It was a mess, but so much fun!
Have you ever planted an herb garden! Share your tips!
Now don't forget to head on over to the ladies to see what their top 5 ideas for Spring are!
Kita: Top 5 spring drinks
Bernetta: Top 5 Spring Dresses
MJ: Top 5 Spring Crafts for Kids