Planning a Disney Vacation and need to know which of the Disney World hotels is best for you and your family? Keep reading to find out 5 Questions to Ask BEFORE You Choose your Disney World Hotels.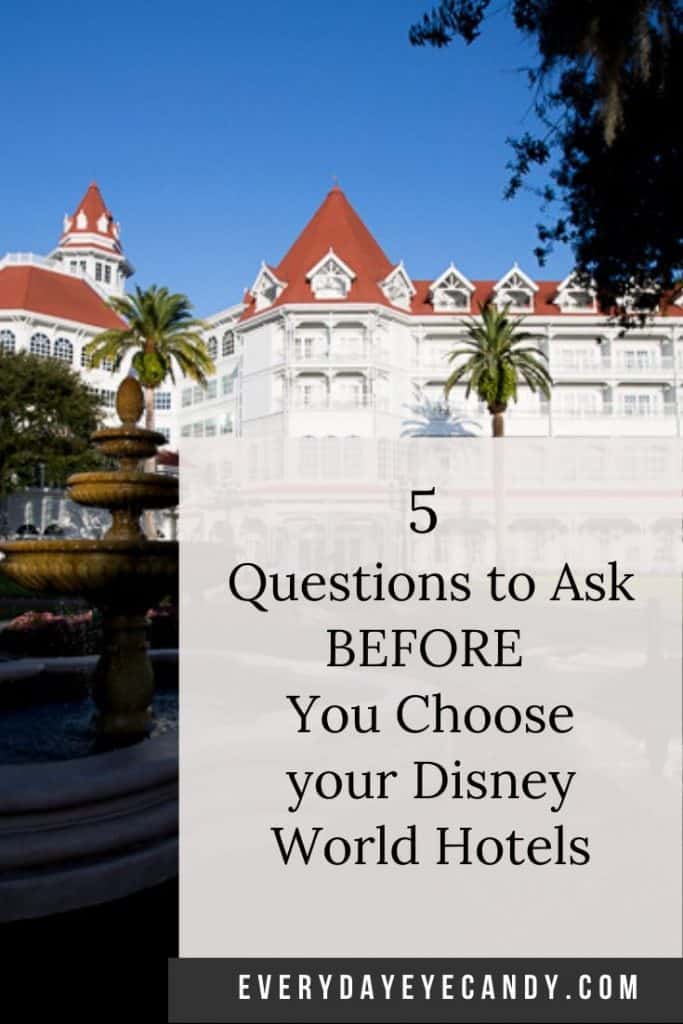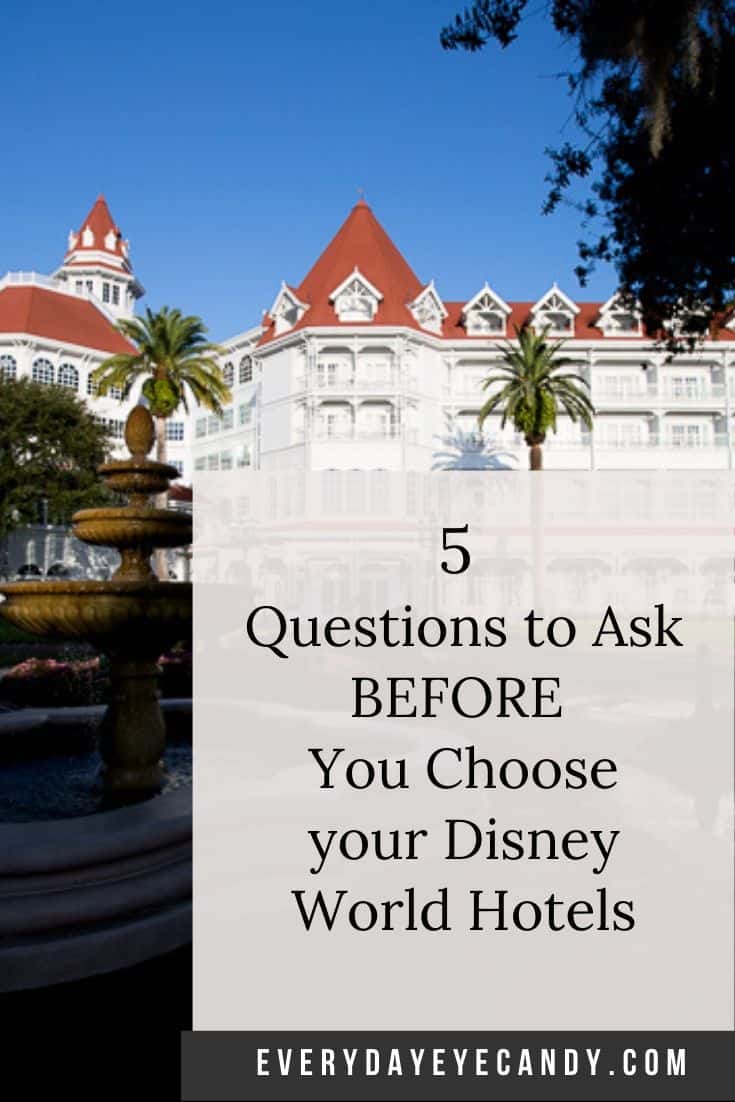 Walt Disney World has a large and diverse assortment of hotels to choose from when you plan a vacation. One of the first things to hit people is the theming. Since you can choose the theme you prefer among the Disney World hotels it's a natural approach. However, there is far more to
consider in such a large and multifaceted resort. Before you book your Walt Disney World vacation package, ask yourself these five simple questions, to avoid the Disney World hotels that won't work for you.
What's My Budget?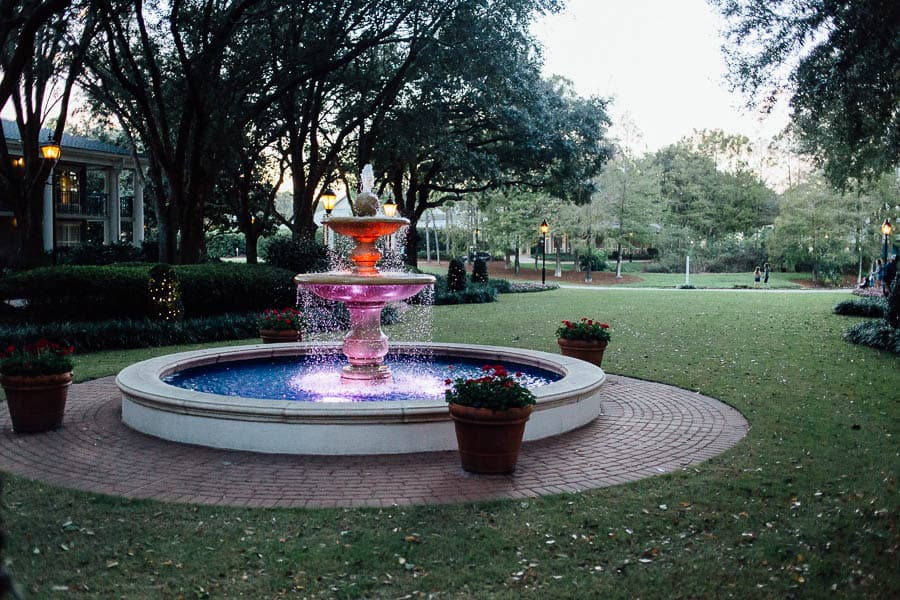 The way Walt Disney World hotels are broken down on the website is according to budget.
There are three pricing tiers which are Value, Moderate, and Deluxe. Many of the Deluxe resorts even have Disney Vacation Club (DVC) expansions. Those will be the priciest accommodations and offer the most luxury and frills. Using your budget as a guide can point you in the right direction on where to look for Disney World hotels and which ones you should not consider.
What's My Favorite Park?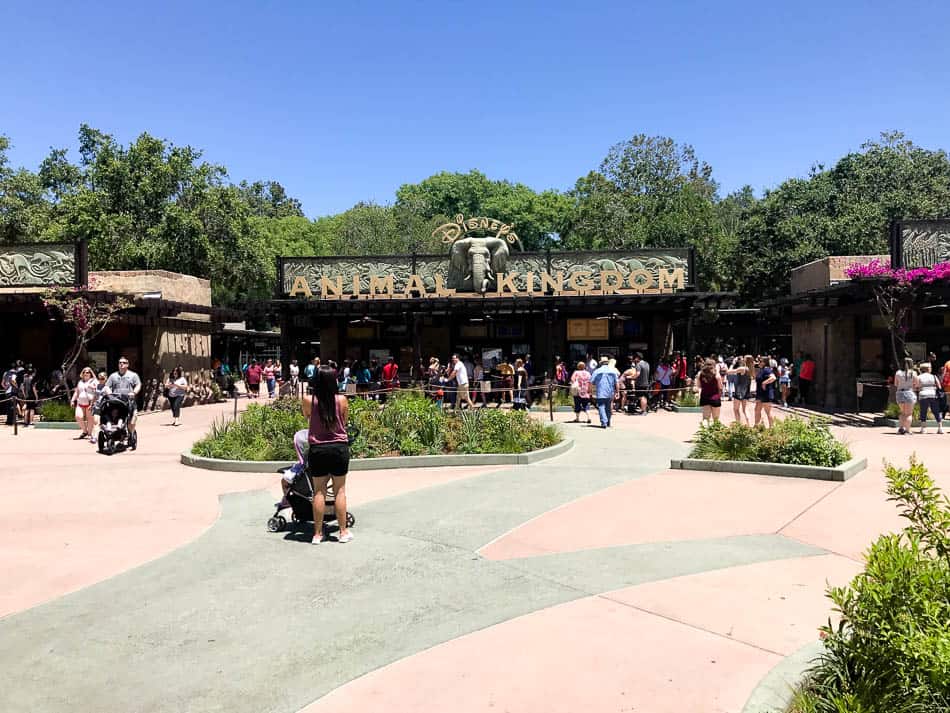 Supposing you have a budget right at the low end of the deluxe rates, you may consider a moderate resort a more comfortable expense. Moderates are a fantastic option if you don't need all the deluxe amenities. The downside to these is that most of them are not near any parks.
Caribbean Beach is connected to Epcot and Hollywood Studios via Skyliner, but if you have a park you want to be close to, Deluxe resorts near Epcot or Magic Kingdom may be your best option. Thes make getting to your favorite park as easy and efficient as possible.
How Much Time Will I Spend at the Hotel?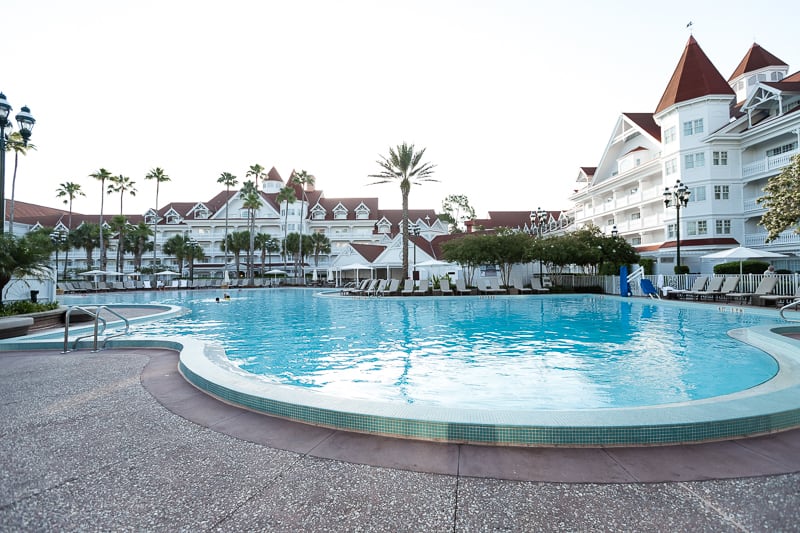 Many guests at Disney World hotels plan to be out in the theme parks all day long, so they don't feel the need to pay for all the extra resort amenities that come to the deluxe hotels. They just need a place to sleep. For those people, especially guests on a budget, the value resorts are a good option, or the moderates are a nice compromise because they have better theming. If you will be at your hotel a lot, the Deluxe hotels have better dining options and more experiences such as spas, tours, fitness centers, and other features.

How Much Room Do I Need?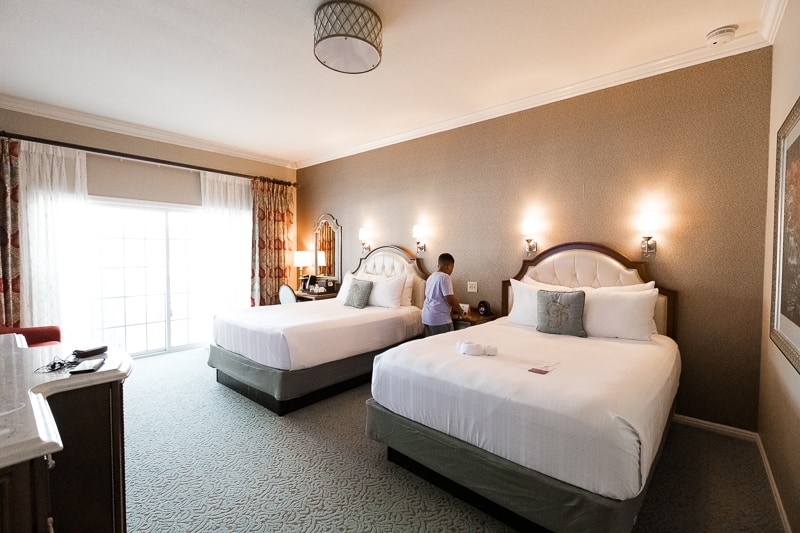 Some Disney World hotels are better for large families than others. You can find good rooms in all of the pricing tiers. All-Star Music has family suites as does most of Art of Animation. The moderates offer select roos that can sleep 5. Coronado Springs has suites that sleep up to 8. Deluxe resorts have the most options when it comes to larger families, and of those hotels, the oldest ones have the highest square footage per room. The more recent the hotel, the smaller the standard-sized room.

How Will I Get Around?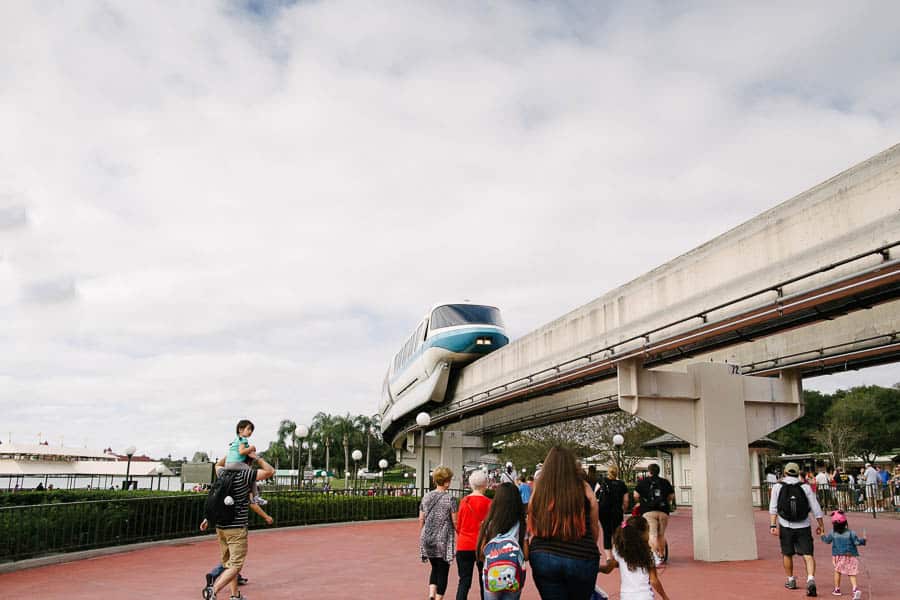 The last thing you really need to consider is your transportation. You don't need any of your own. If you rent a car you will have to pay parking fees on top of the rental price, so be aware of that as you choose your hotel. Otherwise, Disney has extensive complementary transportation systems. The buses are reliable and go to all the resorts. However other modes like the new Skyliner, the monorail, and water taxis are more localized and limited, so consider their locations when choosing the Disney World hotel you prefer to book.