After the whole family has hit as many of the trick or treat stations as you can, you stop by one of two locations to pick up allergy-friendly treats: Liberty Square next to the Hall of Presidents or the Town Square Theater on your way out of Magic Kingdom.
When you arrive and turn in your tokens, you are shown a list of allergy-safe options with their ingredients list. For someone who reads and re-reads labels, this is priceless.
So what treats are available at the stations?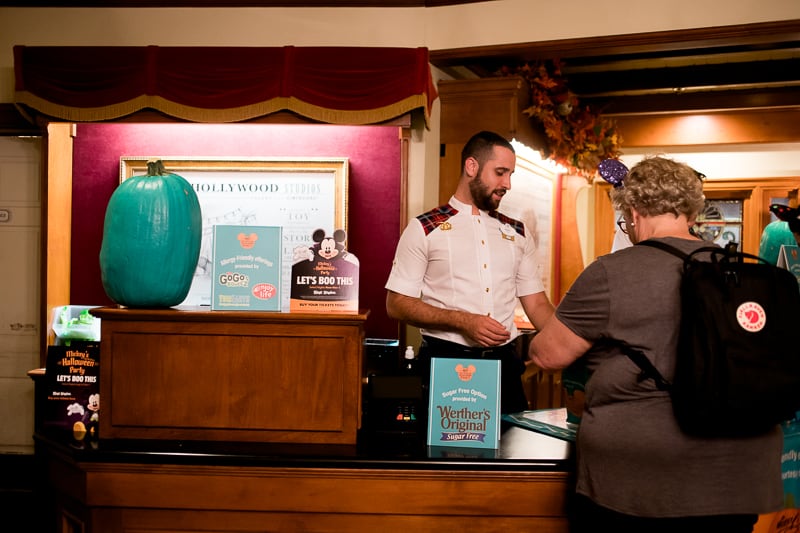 Dark Chocolate Morsels
Enjoy Life Ricemilk Chocolate Bar
Enjoy Life Dark Chocolate Bar
Enjoy Life Mini Double Chocolate Chip Cookies
Enjoy Life Crunchy Mini Vanilla Honey Graham Cookies
Gogo Squeeze
Smarties
Surf Sweets Jelly Beans
Surf Sweets Gummy Worms
Surf Sweets Gummy Bears
YumEarth Lollipops (cherry, watermelon & strawberry)
Seed & Fruit – Mountain Mambo
Rice Chocolate Sun Cups