It's time!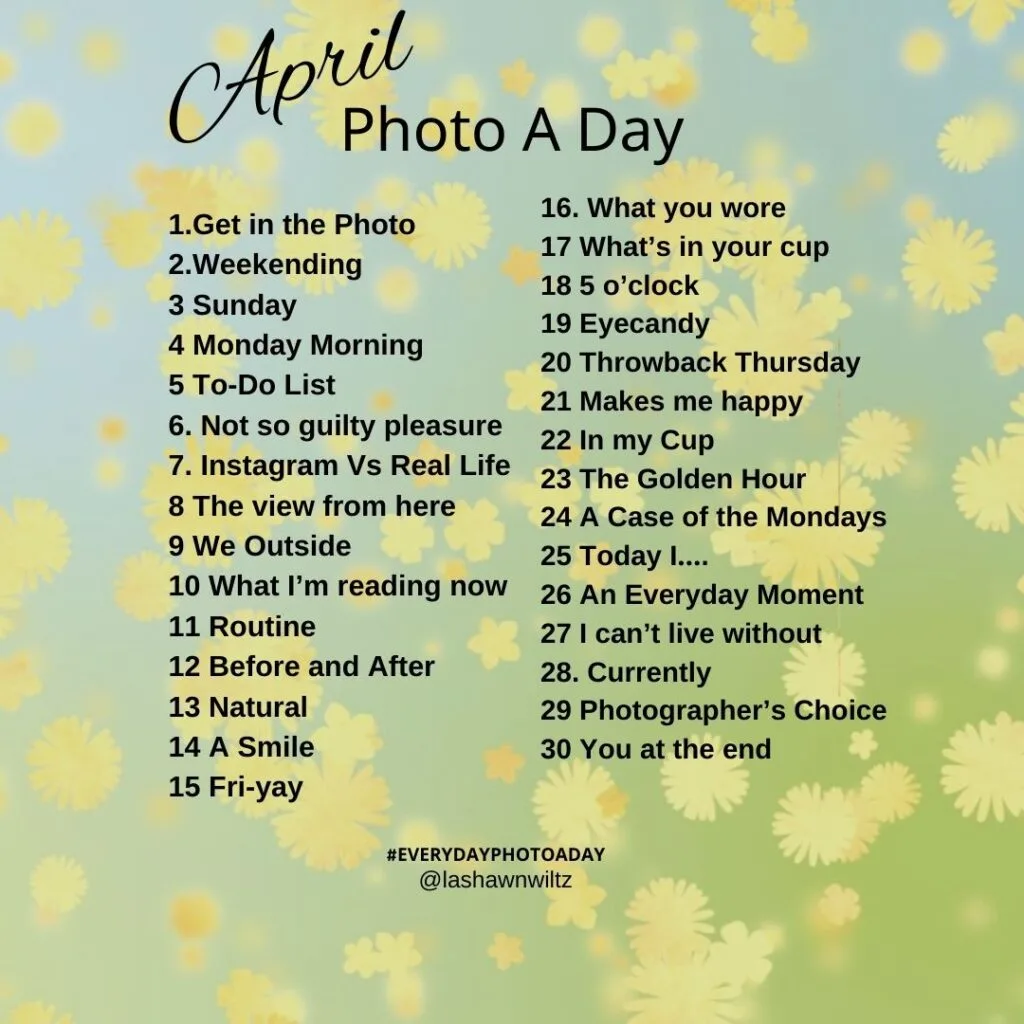 I know I Know!
Instagram ( where we usually do this challenge) is stuck on video right now. Specifically reels.
And if reels are your jam, I'm happy for you!
But there are some of us, who , while we don't necessarily mind reels, miss photos.
Miss the creativity that comes from putting an entire idea or feeling or theme into ONE photo.
Telling a story through ONE( or two) photos.
Well, this challenge is for all of us.
Now, that's not to say you can't use these prompts and throw in a reel or two if that's what you want!
But I challenge you this month to think in pictures.
To post in pictures.
It might be hard, since we've been trained in the last year to point, dance, lip-sync, and romanticize our lives in 7-15 seconds in fear that the algorithm won't show our content to anyone.
let's do this for fun.
let's do this to get our creativity going again.
Let's create…photos!
SO! Starting THIS FRIDAY April 1st, join me on Instagram for a photo challenge to spark your creativity and just capture your version of spring.
Here is how to join us!
Simple: Just check the list every day and take a photo using the prompt as your inspiration.
Then, share your photo on Instagram using the hashtag #everydayphotoaday.
Go through the #Everydayphotoaday hashtag to like and comment and be a part of the community.
If you need an easy way to remember the prompts, CLICK here or the photo above to download it to your computer or your phone. OR just take a screenshot and save it!