Looking for a great holiday book with a little or a lot of romance thrown in? Check out this list of 25 of the best Christmas romance books.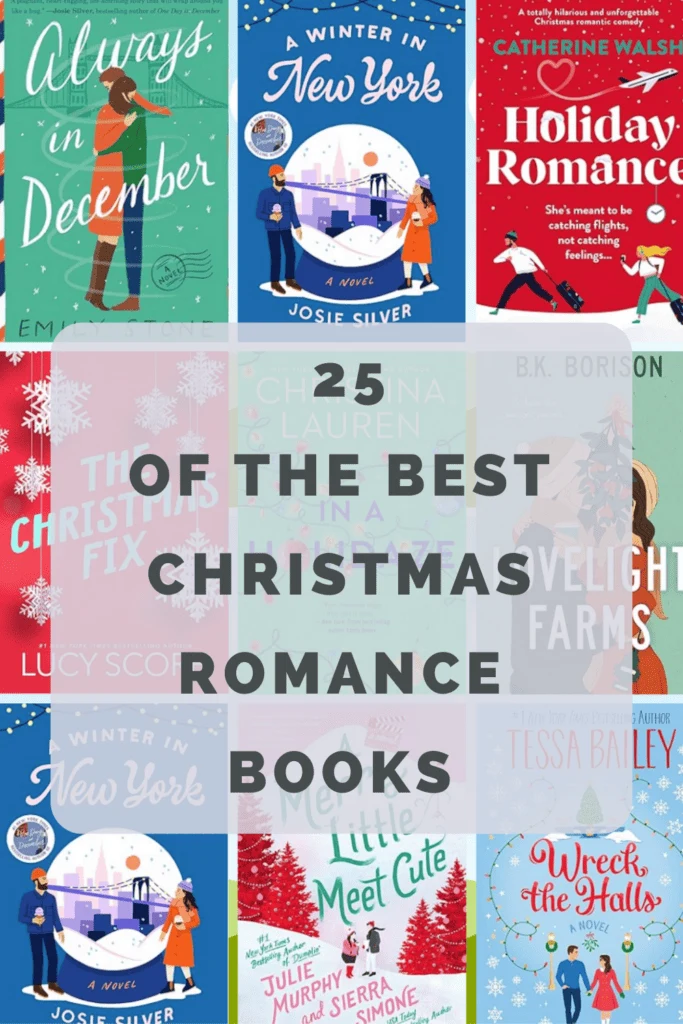 This blog post contains affiliate links. Everyday Eyecandy is a participant in the Amazon Services LLC Associates Program, an affiliate advertising program designed to provide a means for sites to earn advertising fees by advertising and linking to Amazon.com.
The holiday season is upon us, and there's no better way to embrace the holiday spirit than by diving into the wonderful world of Christmas romance books.
Picture this: a cozy blanket, a steaming cup of coffee, and a heartwarming love story on a random holiday afternoon.
PERFECTION!!!!!
If you're a sucker for sweet, uplifting tales that celebrate love, family, and the magic of the holiday season, you're in for a treat!
I love a good romance novel, it's even better when Christmas is involved. So today I am sharing this list that is the perfect gift for book lovers and hopeless romantics alike – a curated list of the best Christmas romance books .
This list has everything from second chance romance, to love in a small town, all centered around true love and the Christmas holiday. I've also made sure to include some of my favorites as well as new books being released this year.
So, get ready to be transported into the most wonderful time of the year when the Christmas spirit is alive, romance is a given and the happy ending is guaranteed!
The Best Christmas Romance Books
Want more holiday romance books? Join Kindle Unlimited!
Get a 3 Month Free Trial for Kindle Unlimited here
And then make sure that you check out this list of The Best Kindle Unlimited Christmas Romance Books.
And if you need a gift for the book lover in your life, check out our Gift Guide for Book lovers that Aren't Books!
Happy Reading!