If you love Christmas Novels and Kindle Unlimited, this post is for you! Check out more than 50 of the Best Christmas romance books on Kindle Unlimited that are perfect to help you get into the holiday spirit.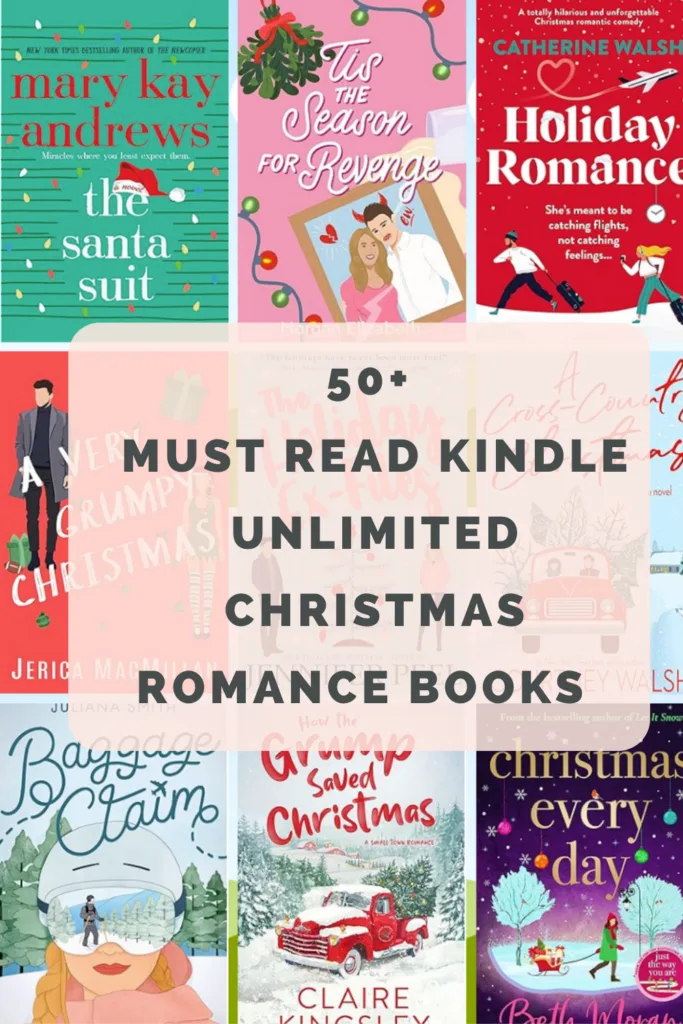 This blog post contains affiliate links. Everyday Eyecandy is a participant in the Amazon Services LLC Associates Program, an affiliate advertising program designed to provide a means for sites to earn advertising fees by advertising and linking to Amazon.com.
It's the most wonderful time of the year, and what better way to celebrate the holiday season than with a Christmas romance? I love them.
They are one of my favorite genres for my favorite time of year. Because what better way to celebrate the Christmas season than with a sweet holiday romance or steamy Christmas romance novels. All with a guaranteed happy ending. And the fact that I can binge these books on Kindle Unlimited is the icing on the holiday cake.
But there are SO MANY Christmas books on Kindle Unlimited now, that it's hard to know what is a good book and what isn't. So I've saved you the trouble and waded through the reviews of these books to pick out the best of the Best Christmas romance books on Kindle Unlimited this year.

This list has everything from contemporary romance to romantic comedy, to a steamy romance, second chance romances, grumpy sunshine and fake girlfriend troupes, work nemesis turned to love, and more. I've included some of my favorites and some recommended to me from the internet!
What is Kindle Unlimited
So in case you are coming into this blind, what is Kindle Unlimited?
Kindle Unlimited is a borrowing model, which means you can borrow up to ten titles at a time. Once you reach the borrowing limit, you'll need to return a book before you can borrow another. However, you can keep the books as long as you like on your device.
Do You Need a Kindle Device to Enjoy Kindle Unlimited
With a Kindle Unlimited membership, users can read the available ebooks on any Kindle device, ( like my Kindle Paperwhite )as well as on the Kindle app, which is available for smartphones, tablets, and computers. The service also supports Whispersync, which means you can seamlessly switch between reading an ebook and listening to the corresponding audiobook version on audible , if available.
Signup for Kindle Unlimited
If you want to try Kindle Unlimited sign up now! it's the perfect way to test it out for the holiday season and read these books!
Get a 3 Month Free Trial for Kindle Unlimited here
Ok, lets get to it!
50 + Must Read Kindle Unlimited Christmas Romance Books
Looking for more books on Kindle Unlimited? Check out this list of 25 Romance Books on Kindle Unlimited.