I read 13 books this month.
Out of this months books: one was an arc, one was a new kindle unlimited, were hardbacks and one was listened to on audible.
One popular fiction, two memoirs, and two romances( one that was christmas themed)
I did DNF two books: one with an age gap romance. I was sad to as it was a book that I had been anticipating for a long time.But she was under 25, and the age gap was like 16 years. It was too much for me.
The other was a romance that was just slow. SO SO SLOW. I lost interest.
Anyway, I love seeing the mix of how I read these books every month!
Out of the 13 books I read this month, I chose the five I thought were worth talking about and reviewed them below!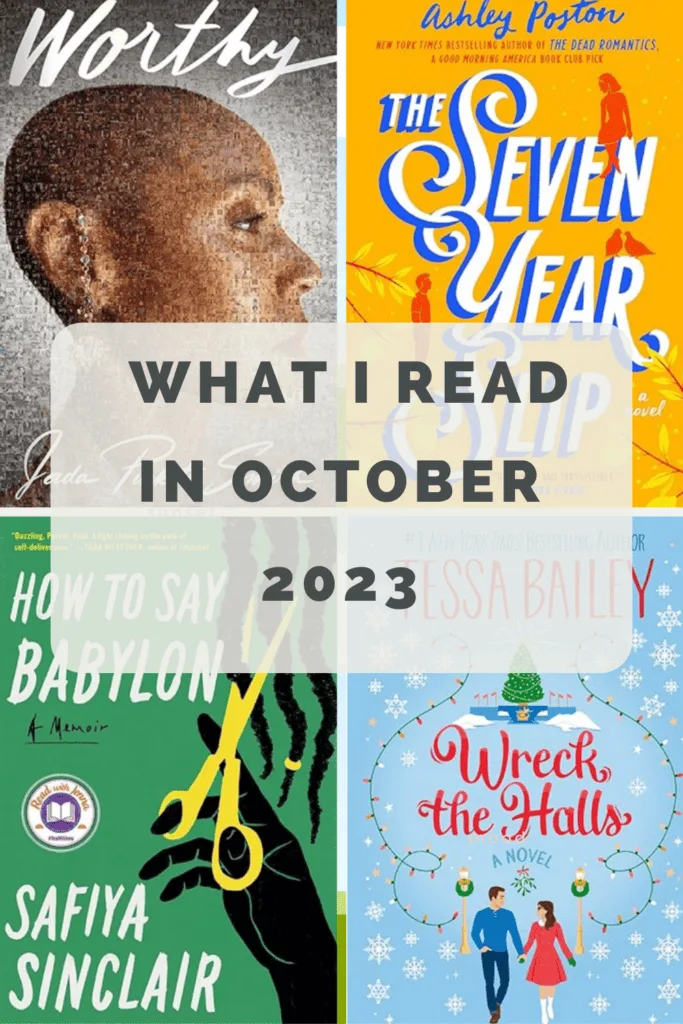 This blog post contains affiliate links. Everyday Eyecandy is a participant in the Amazon Services LLC Associates Program, an affiliate advertising program designed to provide a means for sites to earn advertising fees by advertising and linking to Amazon.com.
What I read in October 2023
Anyway, what did you read in October?
Looking for a cozy read this fall? Make sure you check out this list of cozy fall books.
And if you are ready for the holiday season, make sure you check out this list of Kindle Unlimited Holiday Romance books.