Looking for gifts for booklovers that aren't books? Keep reading to get ideas for what to get the bookworm in your life!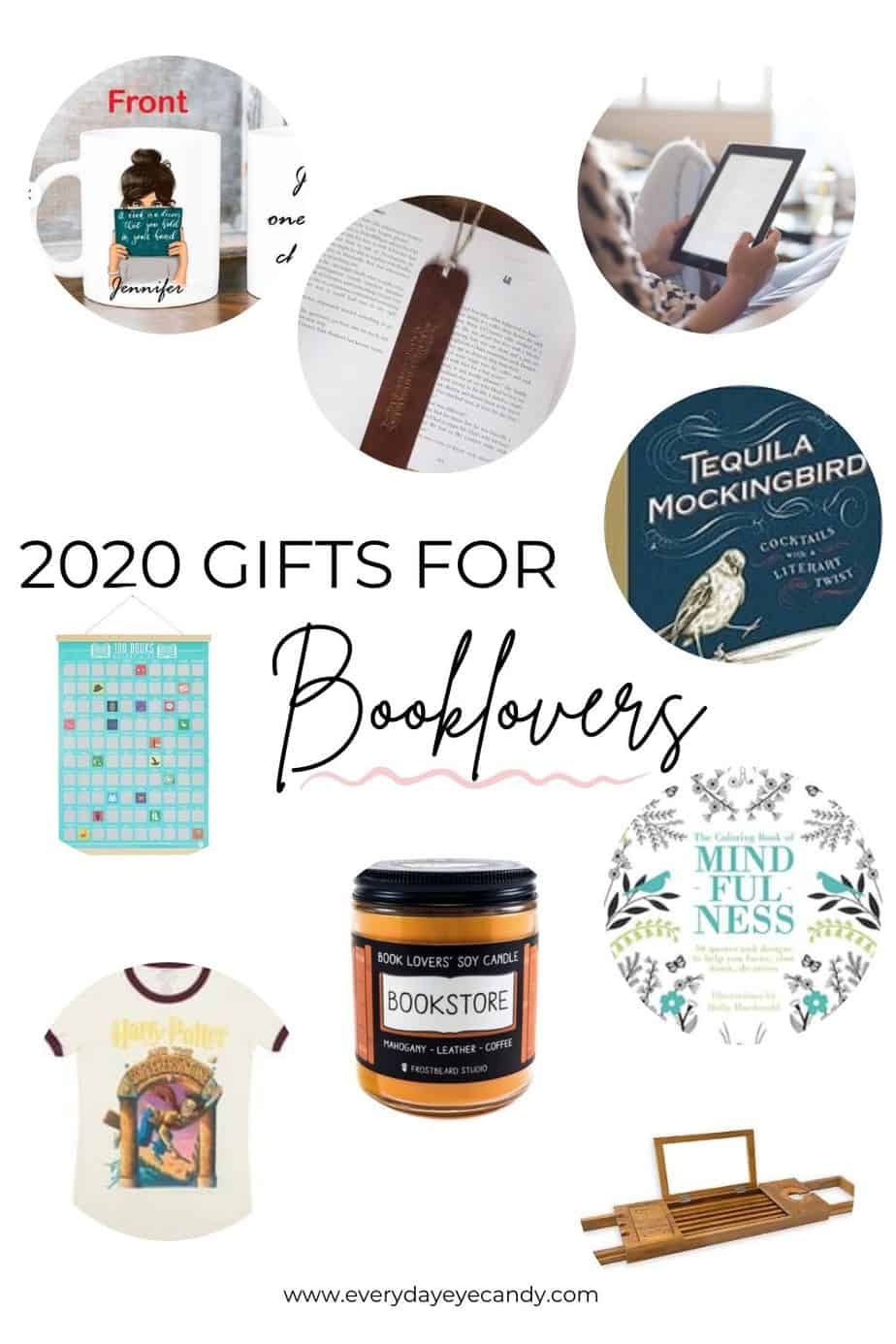 This page may contain affiliate links which means we receive a small commission at no cost to you when you make a purchase. As an Amazon Associate, I may earn from qualifying purchases. Thank you for your support!!!
If you have a booklover in your life, they most likely have made their way through most of their favorite books this year, making it almost impossible to buy them a new book.
So what do you buy a booklover besides books? As a booklover myself, I can say that not only do I love books, but I love the creative and comfy things that make reading fun. Or things that highlight my favorite hobby.
So I set about making gifts for book lovers that aren't books! These are gifts that all booklovers will enjoy no matter what their favorite genre is!
Check out this list of 15 gifts for BookLovers that aren't Books!
Photo Credit: Uncommon Goods
Help your favorite reader read their way through 100 iconic books with this scratch off reminder! Everything from Wuthering Heights,to Mcbeth,to Harry Potter to Hunger Games!
Photo Credit: cratejoy
Call Number is a quarterly book subscription box highlighting Black literature. This box, curated by a librarian, arrives every 3 months with a newly released book along with 2-4 items related to themes in the book.
Photo Credit: Etsy
Stamp all of your books for your own personal library.
Photo Credit: bit.ly
Gorgeous leather bookmark to hold your spot.
Photo Credit: amazon
Perfect bookshelf for small corners. Don't we all need more space for books?
Photo Credit: amazon
Even us die hard fans of phycial books will love a kindle. The main reason? The fact that you can download and read new books from anywhere right away and the fact that you can always have 500 plus books on you.
Photo Credit: Bed Bath and Beyond
Because who doesn't love to read in the bathtub?
Photo Credit: Amazon
I love that this amber hue light is 99.94% free of blue spectrum light to encourage the production of melatonin in the evening and reduce eye strain.
Because i love reading at night. In bed.
Photo Credit: Our of Print
Harry Potter Lovers will love this shirt! Plus, with every purchase, funds are donated to help keep reading alive for authors publishers and artists who help bring stories to life.
Photo Credit: libro.fm
With Libro, you can gift audiobooks to anyone in the world (including yourself!)The membership is 1, 3, 6, or 12 months/credit Your gift recipient picks their own audiobooks, and your local bookstore is supported by your purchase.
Photo Credit: bookshop.org
Calming distraction and escape for the creative booklover.
Want to sit and read surrounded by the smell of a bookstore? Get this candle.
Photo Credit: amazon
This fun book features sixty-five delicious drink recipes paired with thoughts on great novels. Tequila Mockingbird includes bar bites and drinking games too. Just a great all around resource ,
Photo Credit: Etsy
Adorable cup that can be personalized for your favorite book lover
Photo Credit: amazon
Fun bookmarks that point right to where you left off so you don't have to bend the pages.
Looking for more gifts?
2020 holiday Shipping Deadlines
Post office( USPS)
If you're shipping holiday cards and gifts for Christmas using the USPS, the shipping deadlines are December 15th to December 23rd. Options here.
UPS
If you plan to use UPS, your shipping deadlines will be between December 15th and December 23rd. Shipping options here.
Fed Ex
If you're using FedEx for shipping for delivery, you will need to ship between December 9th – 25th. You can find all of your FedEx shipping options here