The Ultimate List of the Best Pumpkin Recipes out there! Perfect recipes to add to your menu plan for the fall!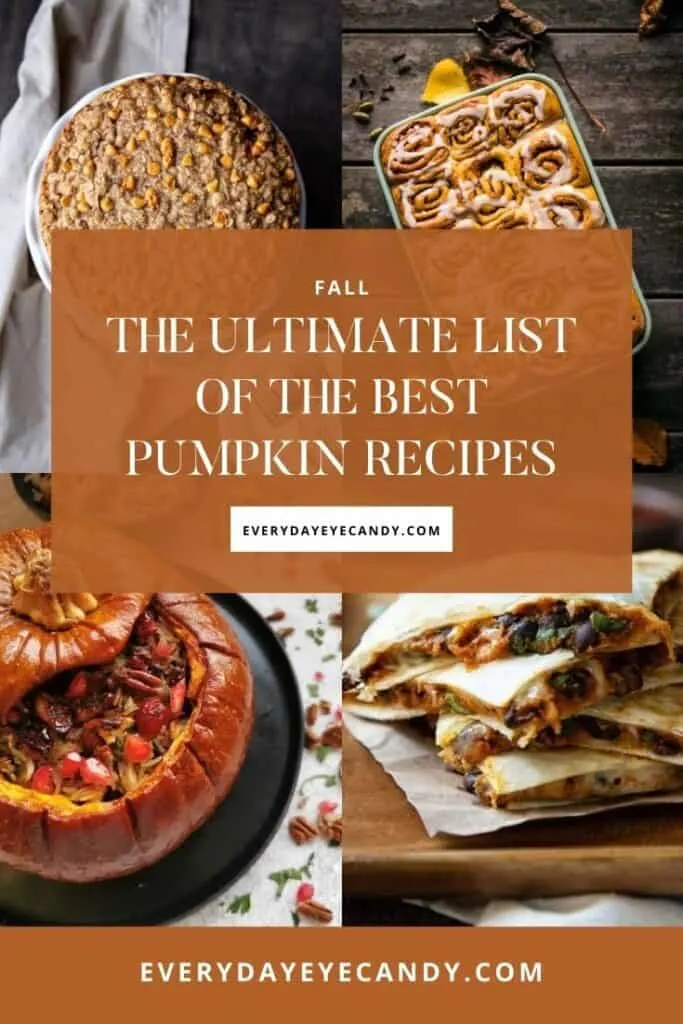 Fall is here and it's the perfect time to make EVERY SINGLE THING PUMPKIN! Pumpkin is everything that fall should be.
I used to be against Pumpkin recipes on principle, but I've come around and we do make Gluten Free Pumpkin Recipes around here every fall.
I know I've been spending a lot of time searching Pinterest for the best pumpkin recipes this year and I wanted to save you the trouble!
I've divided this post into sections: Main dishes, Breakfast, Breads and Muffins and Desserts!
So enjoy these recipes!!!
Anything to add?