Gluten Free Pumpkin Desserts are something that you have to have in the fall! It's pumpkin season! Check out these 10 delicious desserts.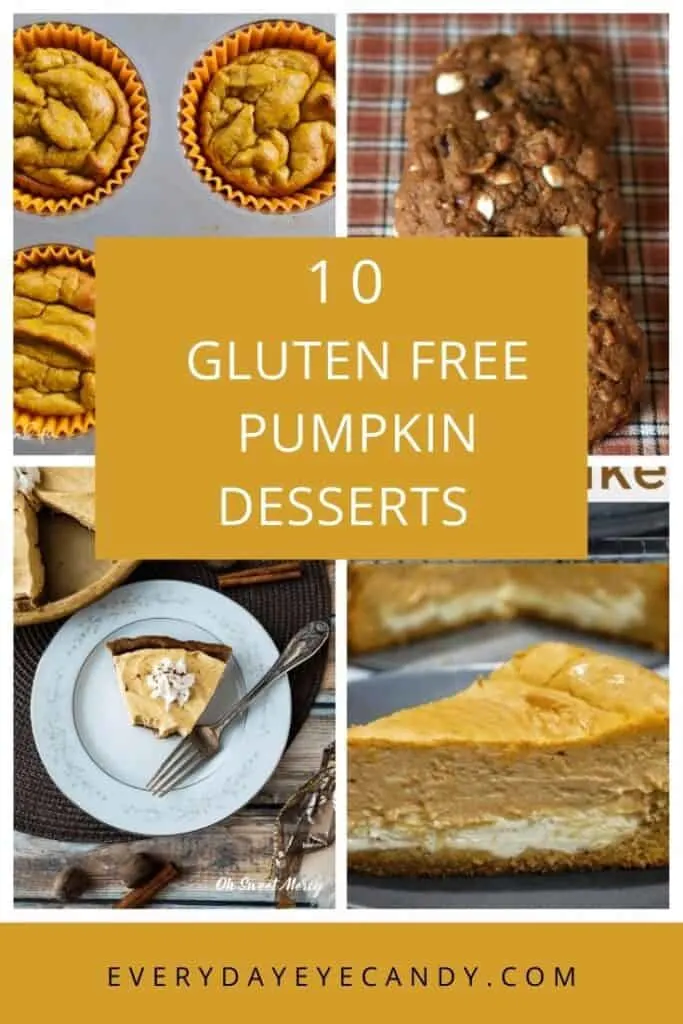 I haven't always liked pumpkin. But I've slowly come around to the fact that pumpkin doesn't have to be in everything, but that it's delicious as a Cold Brew coffee drink, and there are a ton of pumpkin recipes out there to enjoy!
Fall is pumpkin season.
It's here, we shouldn't resist!
And just because we follow a gluten free diet doesn't mean that we can't enjoy a few fall themed desserts ourselves!
There are so many pumpkin recipes, but I have gathered these 10 delicious pumpkin desserts, that just happen to be gluten free, just in time for fall..or anytime of year!
Enjoy!
GLUTEN FREE PUMPKIN DESSERTS