Red Cup season is here! It's the most wonderful time of the year when we rush to Starbucks and get ourselves a Caramel Brulee Latte. But what if you just want one at home? I've got a good recipe for a dairy free Caramel Brulee Latte.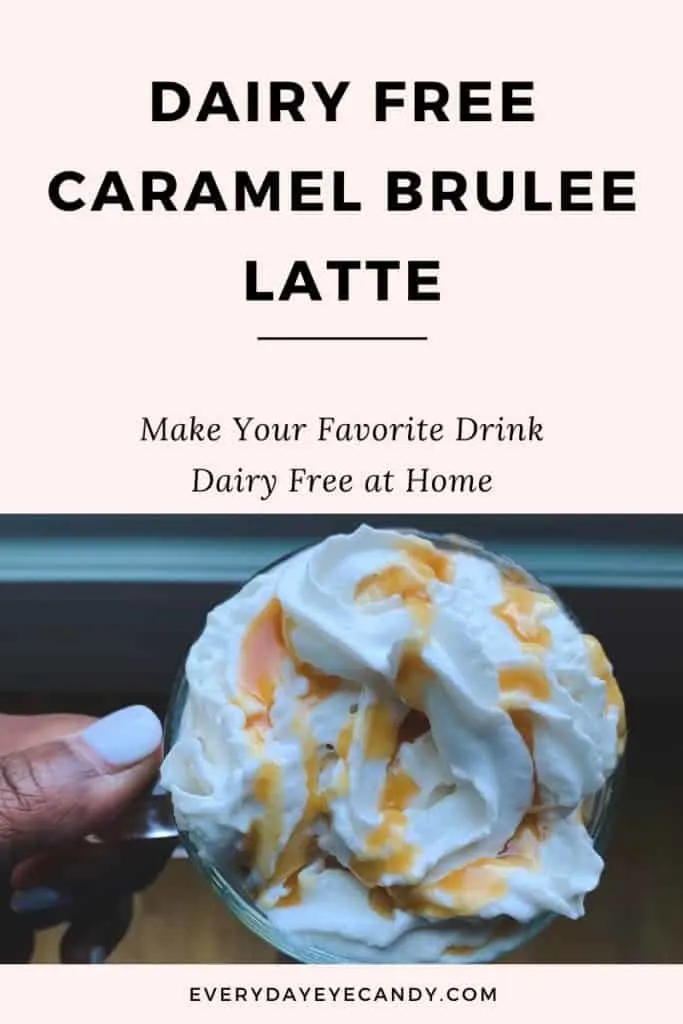 I remember my very first sip of coffee. My mother had just given birth to my baby brother and it was just me and my Dad. I remember the steam rising off of his coffee and the wonderful smell.
He liked his coffee very sweet and full of cream. He saw me looking and with a twinkle in his eye asked: do you want a taste?
And just like that, I was hooked.
I love coffee.
I still make my coffee almost exactly like that first sip. But not as much cream!
I love this time of year and I am as guilty as the next person for being out and about and running through the drive-through of my local Starbucks to get my FAVORITE holiday drink there: the Caramel Brulee Latte.
It.Is.Every.Single.Thing.
It's warm, it's delicious and it makes my day.
What it DOES NOT MAKE, is my wallet.
Especially since I'm supposed to be doing a no spend month because the holidays are coming! So what's a coffee-loving girl to do?
Make herself one at home.
Dairy Free Caramel Brulee Latte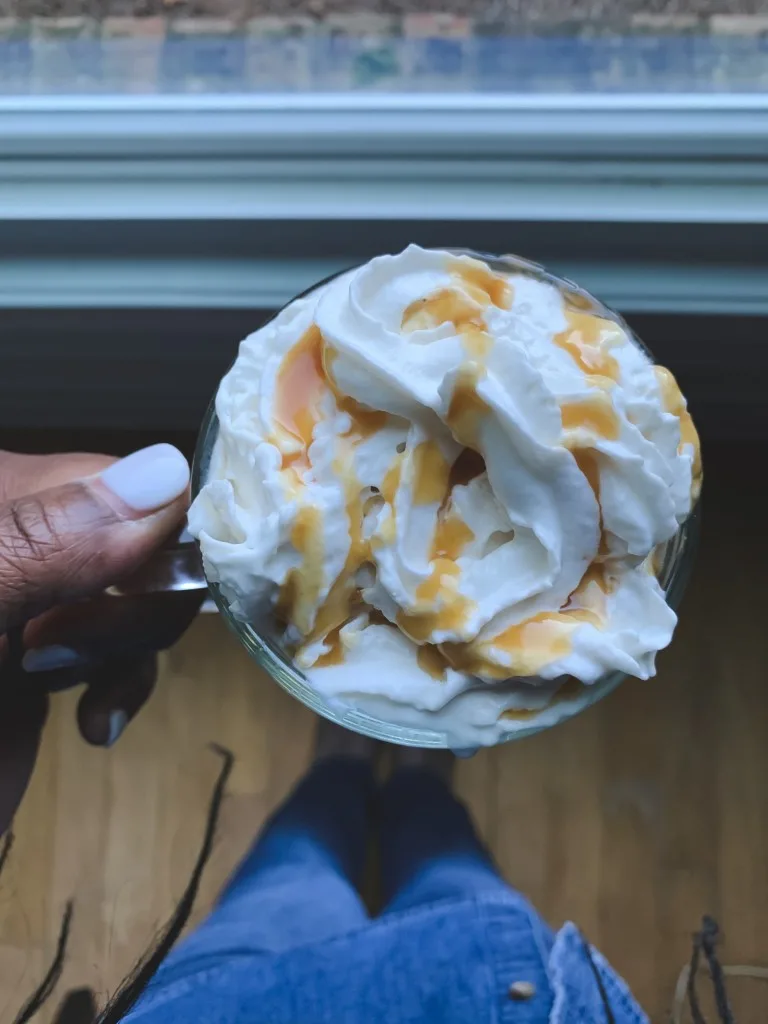 Now while my version is dairy free ( I'm lactose intolerant) you can make this for yourself with regular milk as you like. I'm not even going to recommend a specific brand for you here.
Use whatever you like!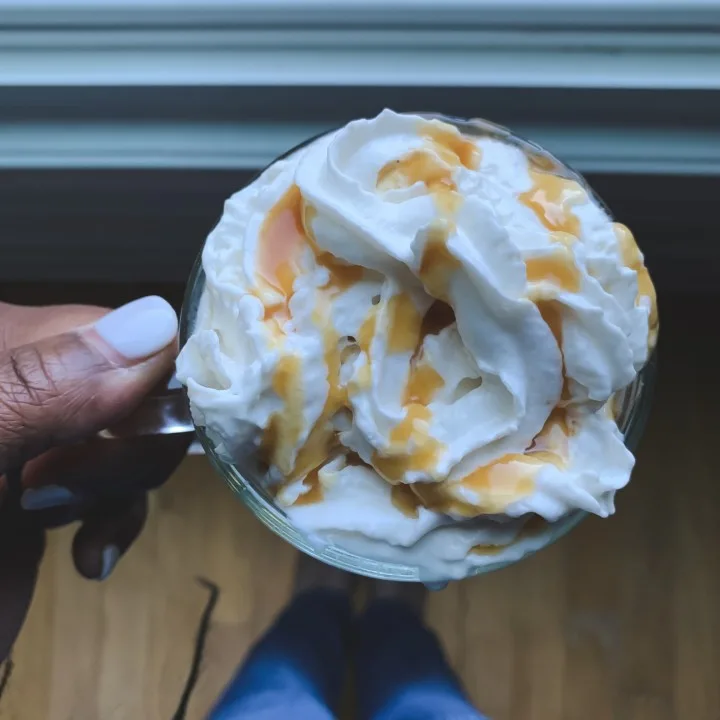 Dairy Free Caramel Brulee Latte
Yield: 1 servings

Prep Time: 5 minutes

Cook Time: 5 minutes

Total Time: 10 minutes
Ingredients
2 shots of espresso or 1/3 cup of strongly brewed coffee
1 Tablespoon of caramel Syrup
1 Tablespoon of Vanilla Syrup
1 Cup of Suger Free Vanilla Almond Milk
Almond Milk Whipped Cream for the topping
Caramel sauce for drizzling
Instructions
1. Heat your milk on the stove over medium heat.

2. Combine your caramel syrup, vanilla syrup and espresso (coffee) in a mug.

3. Add your milk, and top with your whipped cream and drizzle some Caramel Sauce serve and enjoy!

Alternative:

If you want a more Starbucks like latte, froth your milk with a milk frother and top with that rather than the whipped cream! Drizzle with caramel sauce and enjoy!
Feel free to make this recipe as light or as sweet as you like.
For me, I make it sweet. It reminds me of my sweet Daddy and Christmas time.
And it's just so good.
Go ahead…cheat a little
And tell me what you think!