If you like bread pudding and love glazed donut holes, you will love this easy and delicious Donut Bread Pudding recipe. Repurpose those leftover donut holes into a decadent homemade bread pudding.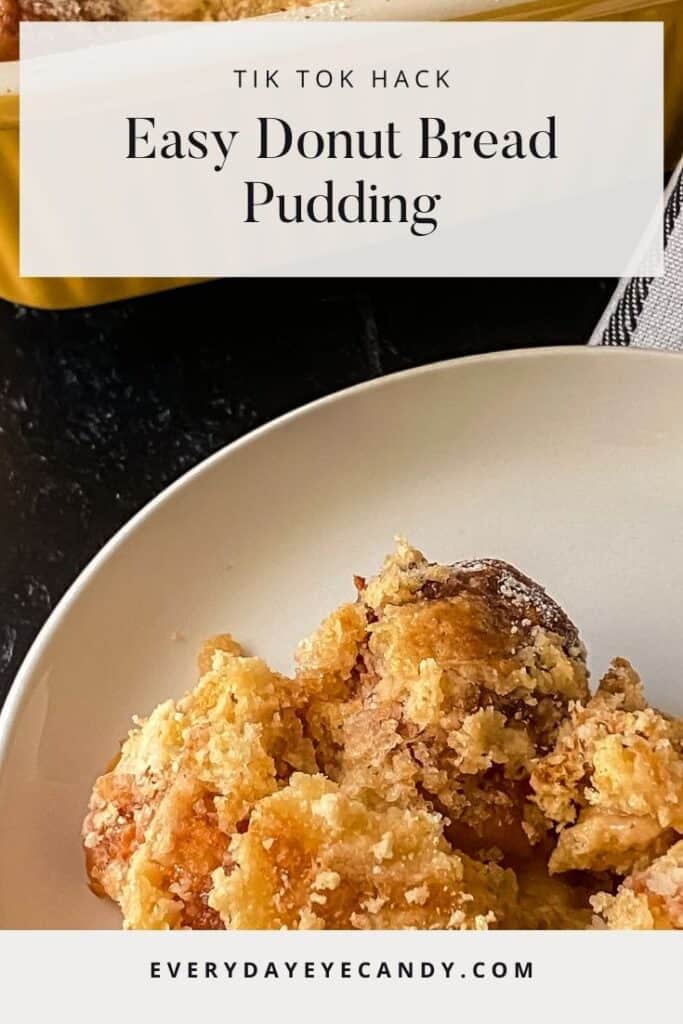 This blog post contains affiliate links. Everyday Eyecandy is a participant in the Amazon Services LLC Associates Program, an affiliate advertising program designed to provide a means for sites to earn advertising fees by advertising and linking to Amazon.com.
Donuts are my favorite. Bread pudding is a close second. So what happens when a lover of both combines the two?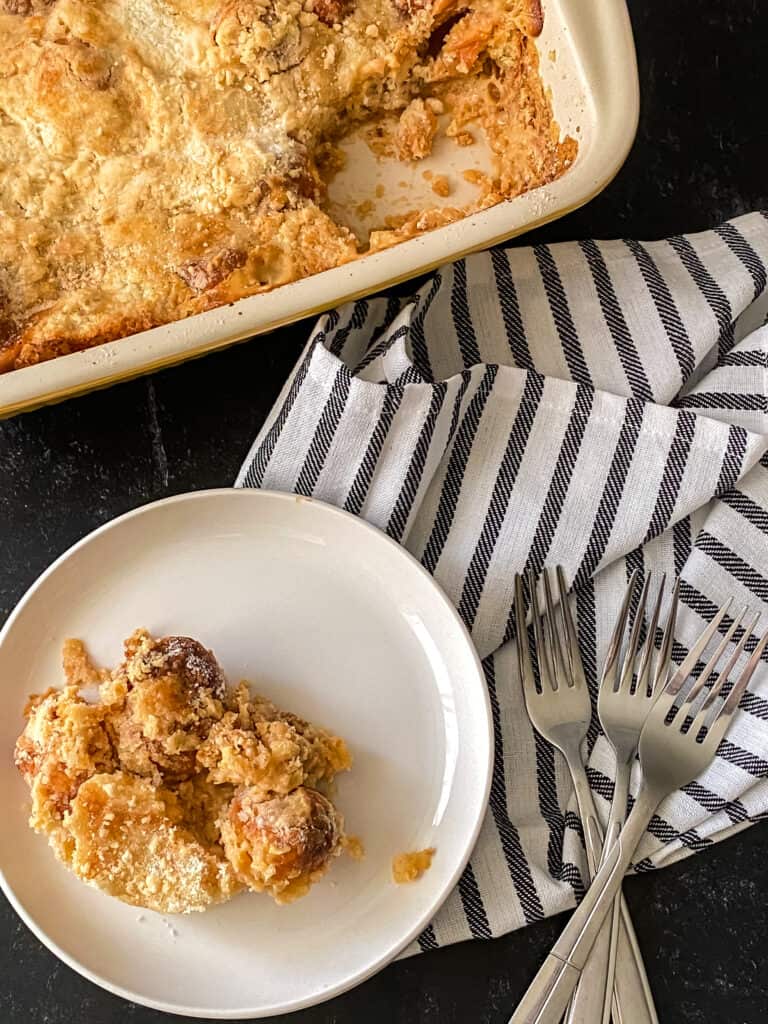 PERFECTION FRIENDS!
So How Do You Make Donut Bread Pudding?
It's so so easy.
Frist, gather your ingredients :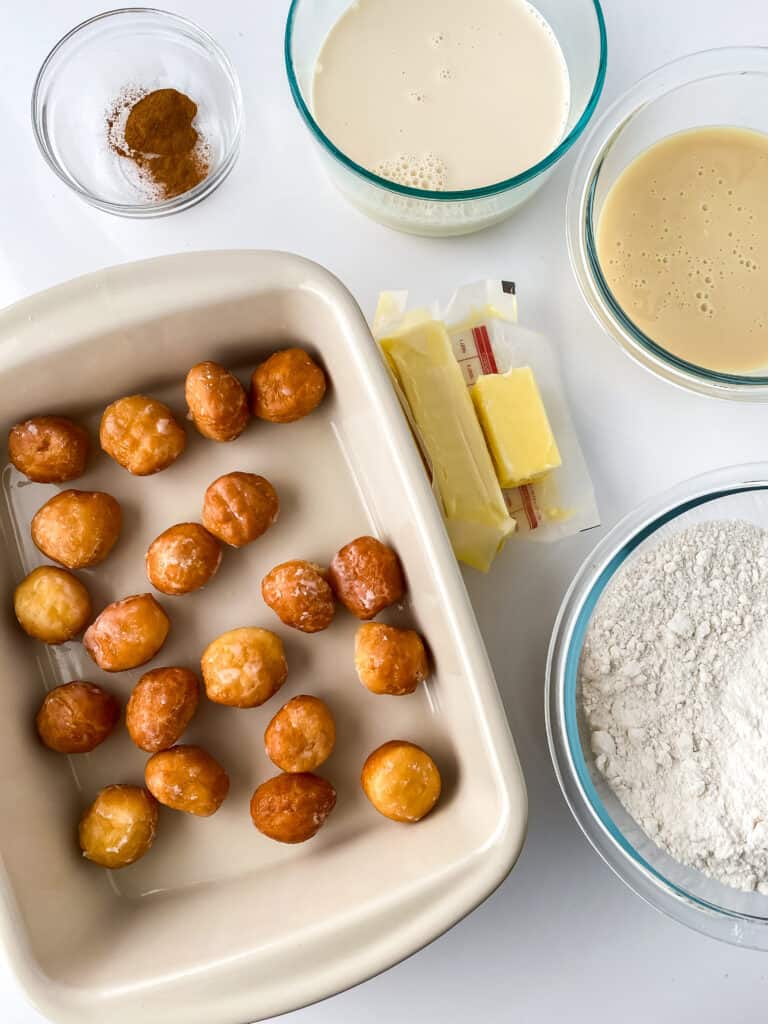 You can use regular donuts, but for this recipe, I chose to use glazed donut holes.
Evaporated milk
Condensed milk
Cinnamon
French Vanilla Cake Mix
Lots of butter
Now, let's put together your Bread Pudding!
Get yourself a casserole dish like this one right here.
Lay your donut holes in the bottom of the dish and add the evaporated milk. Then, sprinkle cinnamon over the entire dish.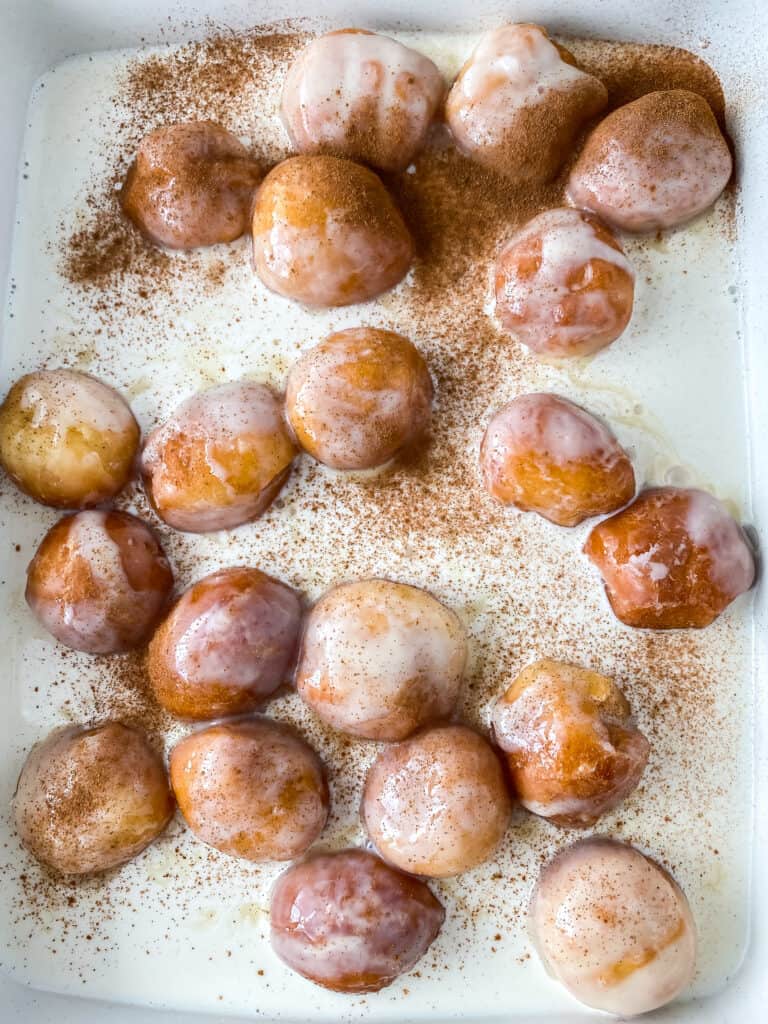 Next, sprinkle entire box of cake mix over the dish and top with sliced butter.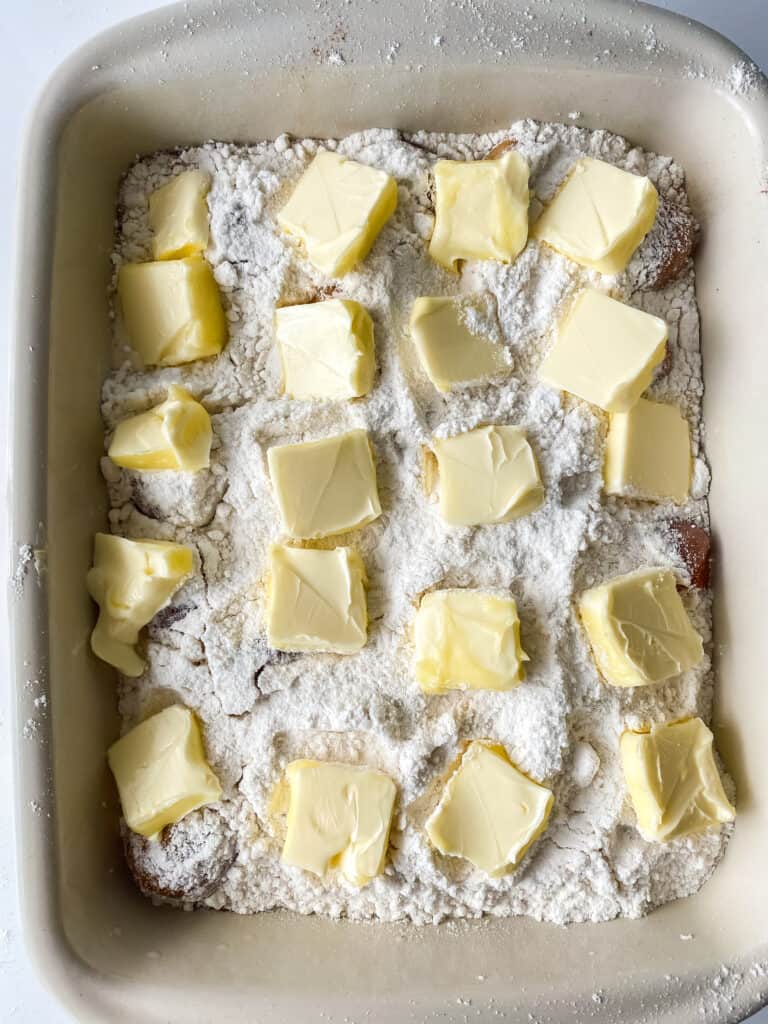 DO NOT MIX!And the key here is not to mix the ingredients because it will take away the texture needed for a gread pudding.
Bake for 45 mintues and…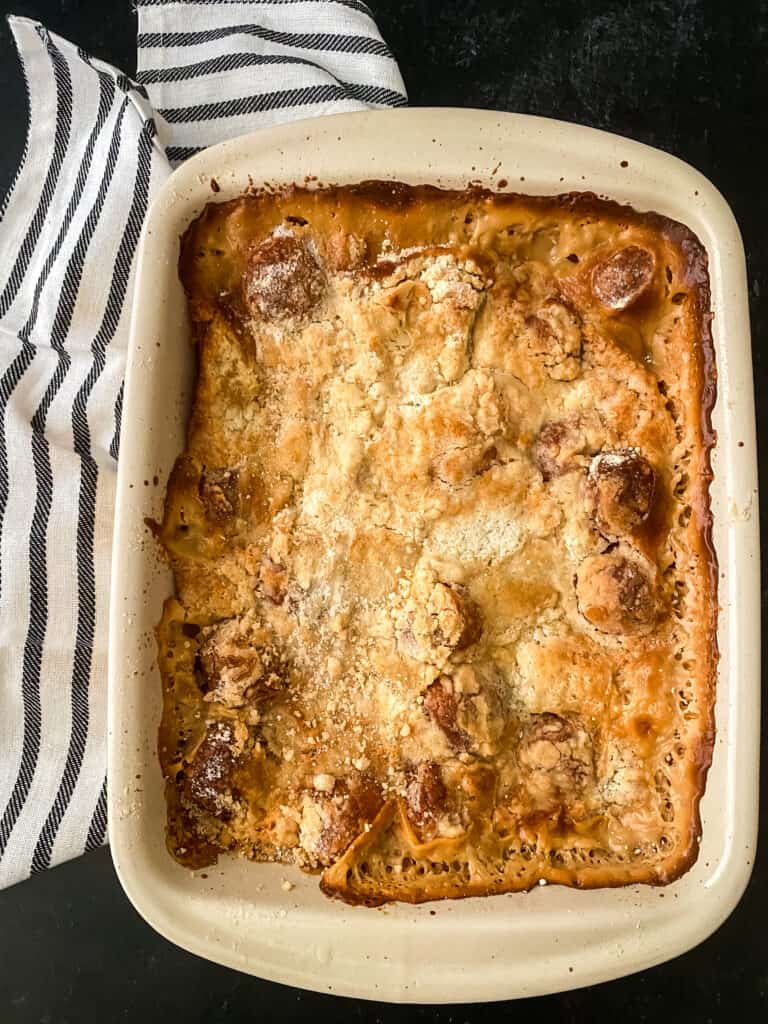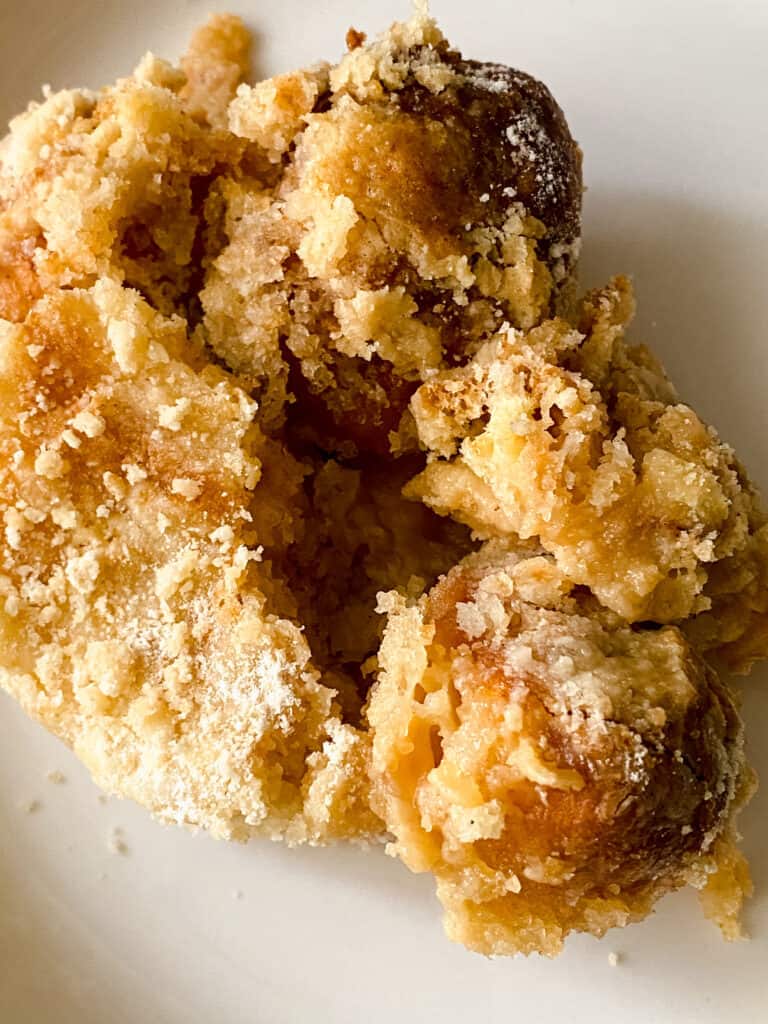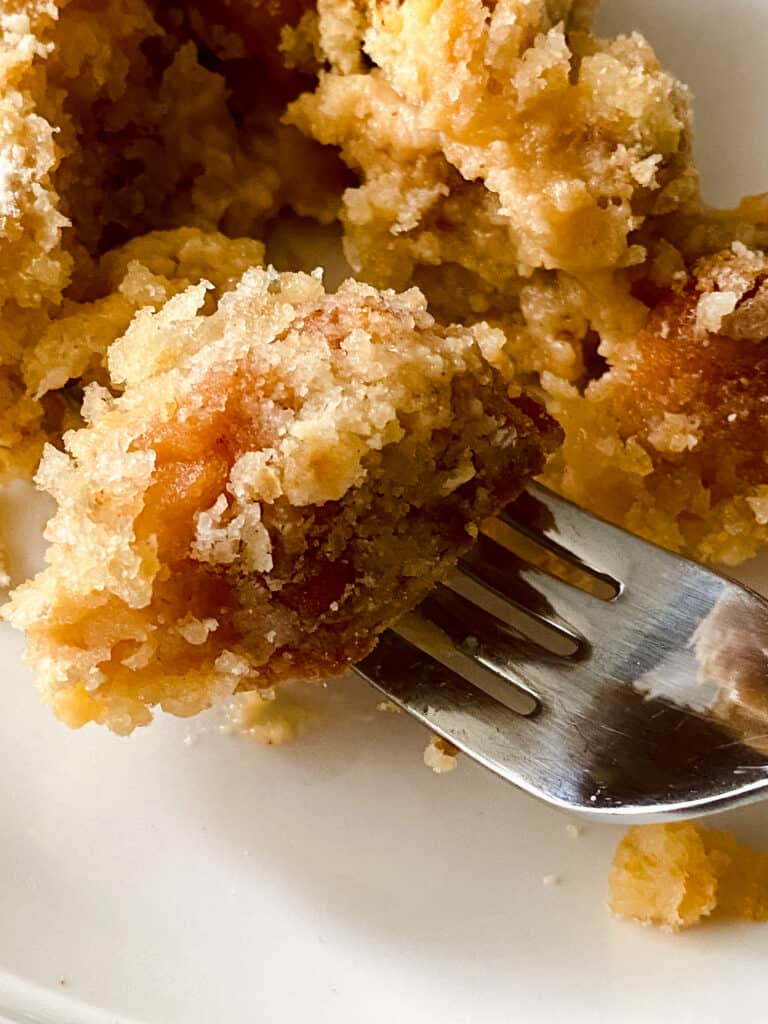 Omg. SO SO GOOD.
Ok, go and make this TODAY! Don't delay! MAKE IT AND EAT IT ALL!
Enjoy!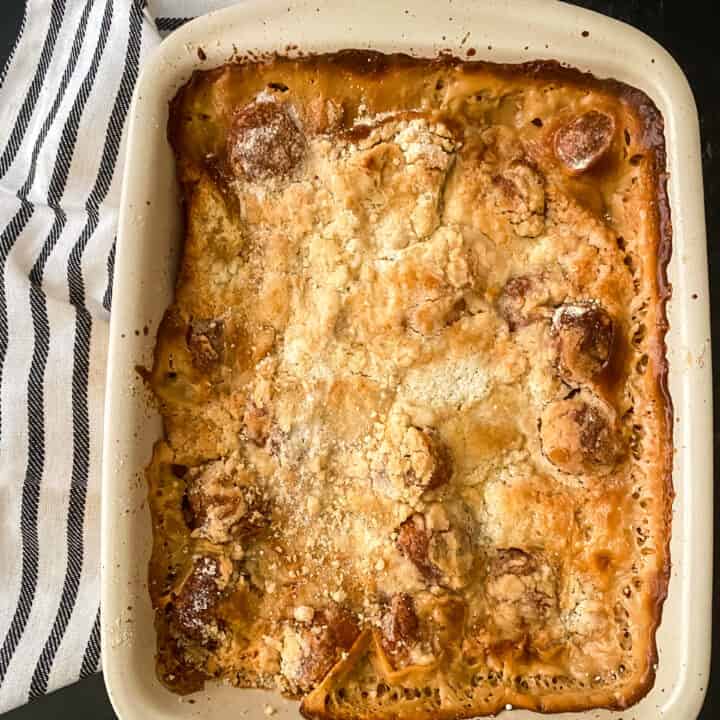 Donut Bread Pudding
Ingredients
20-24 glazed donut holes
1 (12 oz) can evaporated milk
1 (14 oz) can sweetened condensed milk 1 tbsp of Cinnamon
1 box (15.25 oz) French vanilla cake mix 1.5 sticks of butter, sliced thin
Instructions
Preheat the oven to 350 degrees
Lay donut holes out in the bottom of the dish
Add the evaporated milk
Drizzle the sweetened condensed milk all across the pan Sprinkle cinnamon over the entire dish
Sprinkle entire box of cake mix
Top with sliced butter
*DO NOT MIX*
Bake for 45 mins
Serve and enjoy
Notes
Mixing the ingredients will take away the texture this bread pudding hack achieves.
The canned milk and condensed milk will soften the donut holes while baking, making them easy to cut. The butter will melt across the cake mix and allow it to imitate a crumble.
Other Desserts You Might Like