Looking for books to read this spring? This short list has everything from a romance to fiction to self help to commentary to religion. Something for everyone.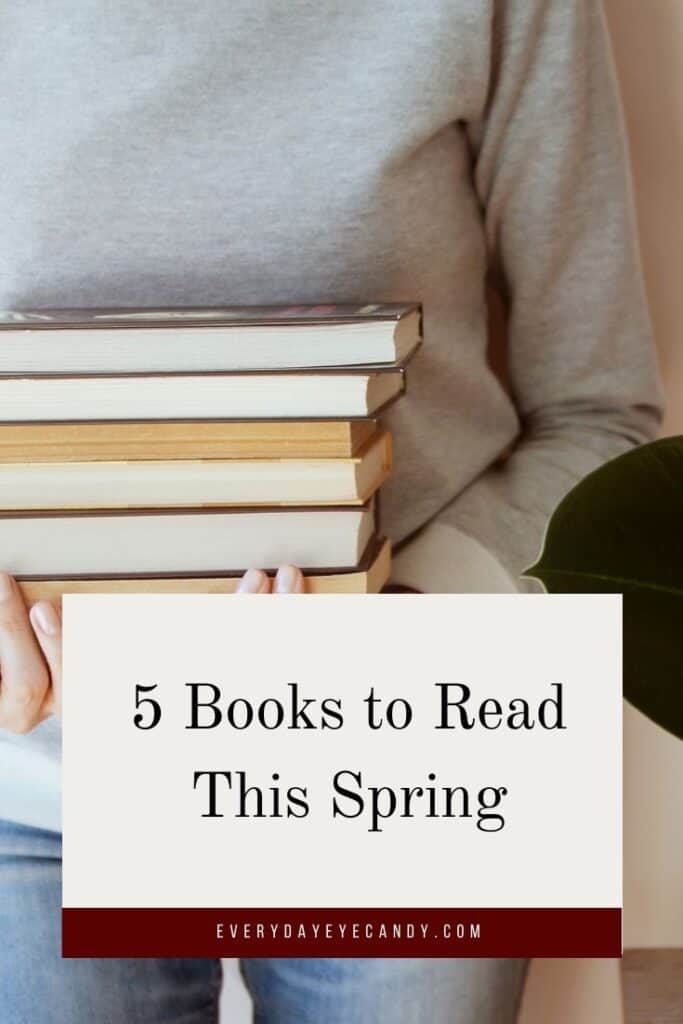 This blog post contains affiliate links. Everyday Eyecandy is a participant in the Amazon Services LLC Associates Program, an affiliate advertising program designed to provide a means for sites to earn advertising fees by advertising and linking to Amazon.com.
I have a bad habit of buying books and then, not reading them.
So for this spring, I decided that I would read some of the "not read" books on my book cart along with a few new books I purchased.
Our spring break in the first week in April and I plan to finish them all by the end of that week!
Anyway, wanted to share books to read this spring and hope you find something on this list that interests you too!
5 Books to Read This Spring
Other Book Lists