When it gets cold outside, my mind automatically goes to the easy chili recipe that my mom makes. I've modified it of course because that's what daughters do: we take traditional dishes and make them our own.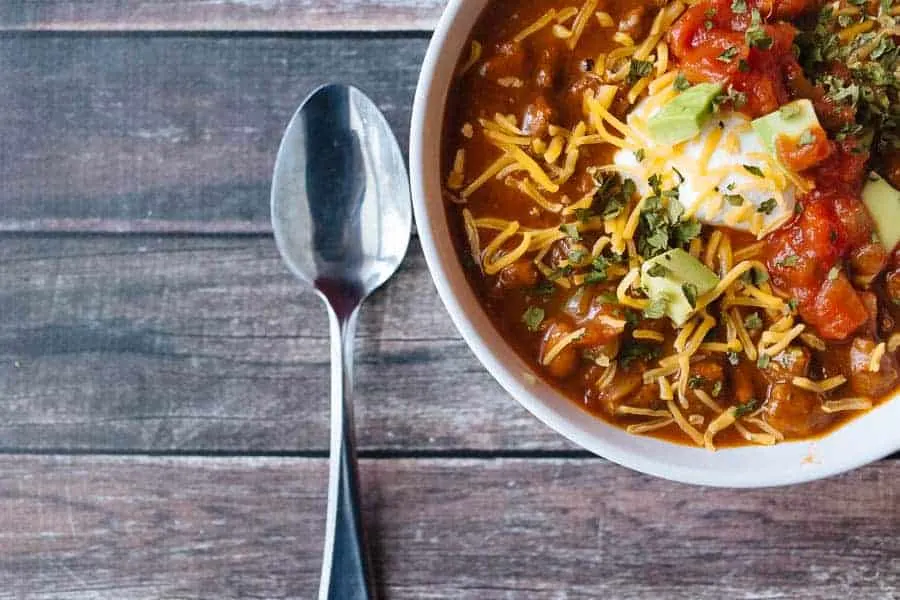 This post contains affiiate links.
Easy Chili Recipe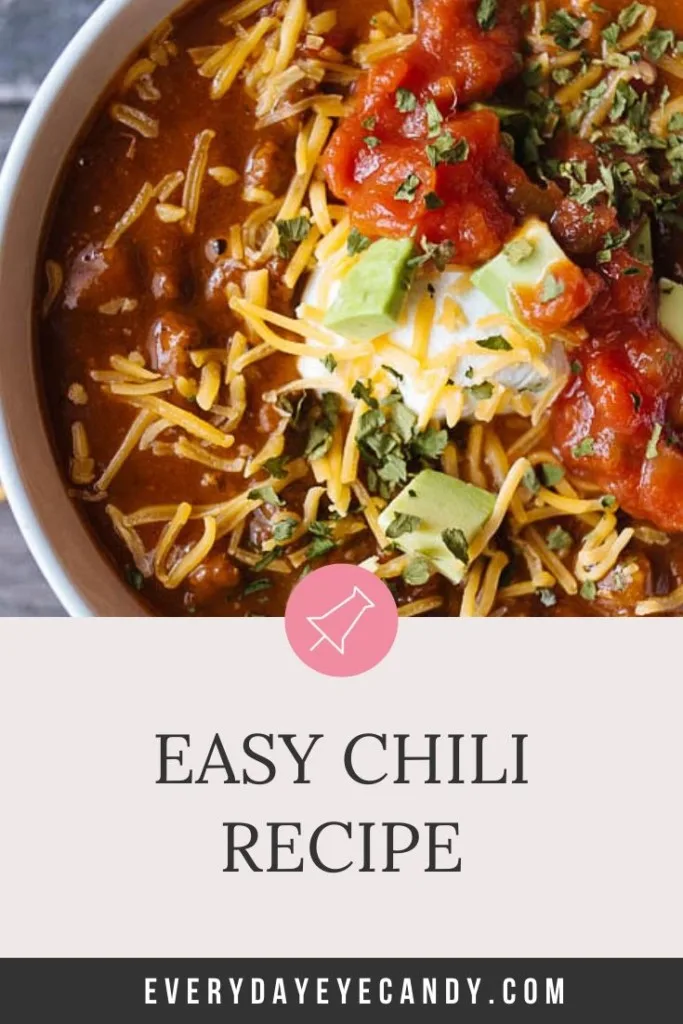 So Saturday morning, I woke up and it was 32 degrees. Geez, Happy November to us! It was a gorgeous day outside and the forecast was to hit the high 50s.
But it seemed to me, that it was the perfect time to make some comfort foods and watch Hallmark movies.
Specifically, make a big pot of Chilli, put on fuzzy socks and watch Hallmark Movies.
After a little shopping at Target in my Uggs drinking a Machiatto.
Sounds so basic but fun right?
So that's what I did.
I stopped by the grocery store on the way home and picked up everything I needed
Ground Turkey'
Beans
Stewed Tomatoes,
onions, green peppers
Tomato Sauce
Spices…
And now comes the reason I call this an Easy Chili Recipe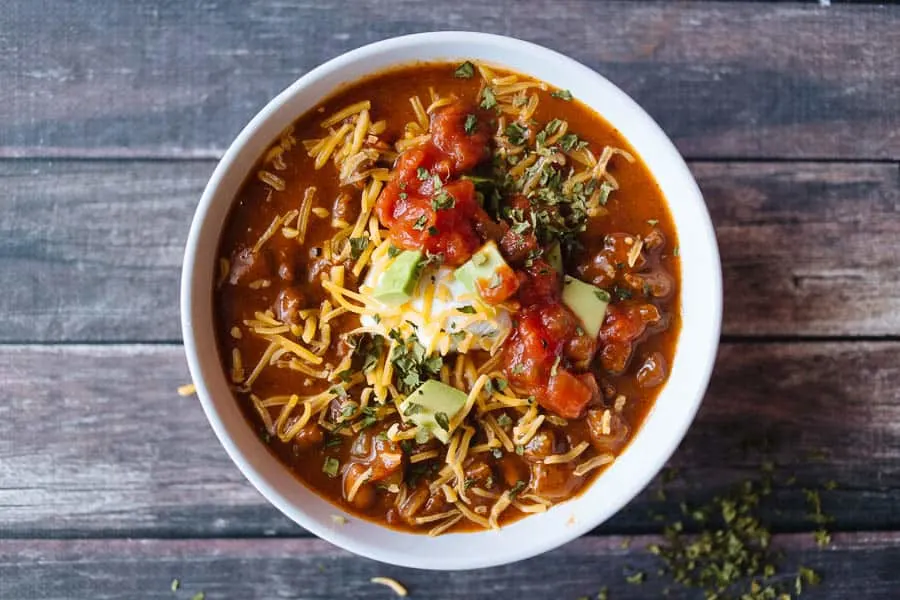 After browning the meat with the veggies, I literally threw everything in the pot and let it simmer for 2 hours.
Bam, done.
Gorgeous, easy chili, ready to eat.
I was so ready for it, I just sprinkled a little cheese on it and dug in.
But this Chili is great with sour cream, avocados, salsa…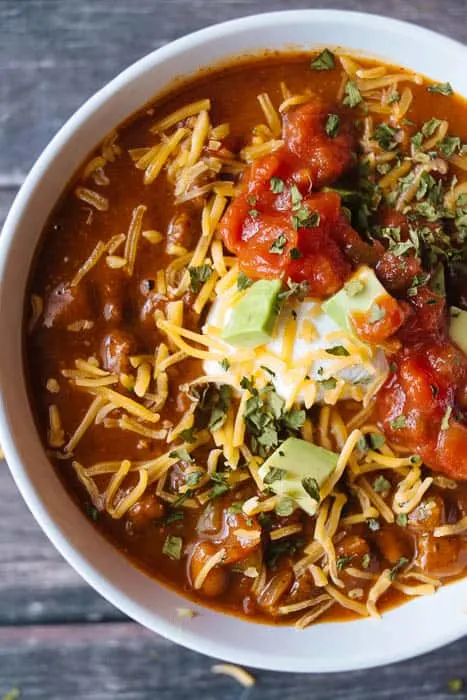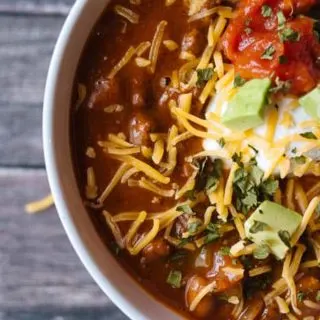 Easy Chili Recipe
Yield: 6

Prep Time: 20 minutes

Cook Time: 2 hours

Total Time: 2 hours 20 minutes

Easy Chilli Recipe for those cold days when you want comfort food.
Ingredients
1 lb ground turkey
1 onion
1 green Bell Pepper
2 cans of stewed tomatoes
1 can of dark red kidney beans
1 can of light red kidney beans
1 can of tomato sauce
Salt and pepper to taste
Garlic Powder
1 Tablespoon of Chilli Powder
2 tablespoons of olive oil
Optional: cheese, sour cream, avocados, salsa as toppings
Instructions
Saute green peppers and onions until tender in 2 tablespoons of olive oil
Add ground turkey, season with pepper, salt, garlic powder to taste
Brown meat
Drain both cans of beans
Add in Beans, stewed tomatoes and tomato sauce
Add in 1 tablespoon of chili powder
Stir all ingredients together, bring to a boil
Turn down the heat and simmer for two hours
Garnish with toppings of your choice!
Recommended Products
As an Amazon Associate and member of other affiliate programs, I earn from qualifying purchases.
Nutrition Information:
Yield: 8 Serving Size: 1
Amount Per Serving: Calories: 336Total Fat: 19gSaturated Fat: 5gTrans Fat: 0gUnsaturated Fat: 13gCholesterol: 65mgSodium: 580mgCarbohydrates: 23gFiber: 7gSugar: 6gProtein: 21g

So the next time you are looking for a easy comfort food recipe, check out this Easy Chili Recipe.
Let me know what you think!