Game Day Chili Recipe with Progresso™ Chili
The Super Bowl is coming! I never know who is playing, and frankly don't care( football is so not my jam). But I always hold a Super Bowl Party because…I like halftime and I like a good party! This year, I am going to do a chili bar where you can add your own toppings and make it your own. Just one problem…I don't feel like cooking all that chili! Enter the New Progresso Chili to use for my game day chili recipe.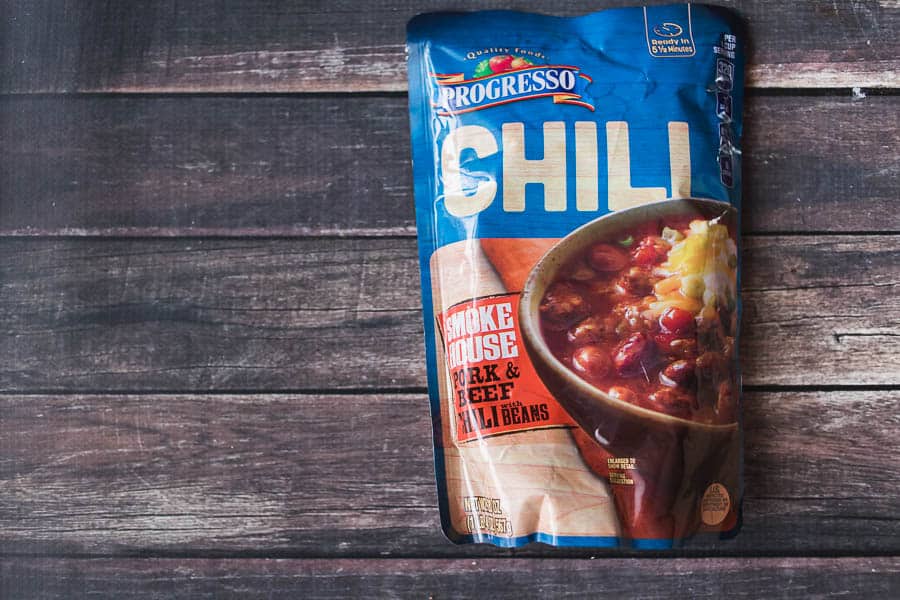 The New Progresso™ Chili come in three flavors:Smokehouse Pork and Beef Chili with Beans, Southwest Style White Chicken Chili with Beans and Roasted Vegetable Chili with 3 Beans (a meat-free option that includes tomatoes, carrots, roasted corn, red and green bell and poblano peppers and onions; and pinto, black and dark red kidney beans.)
But before game day company arrived, I decided to try out my own game day chili recipe with a few variations of my own and add toppings to make it even better!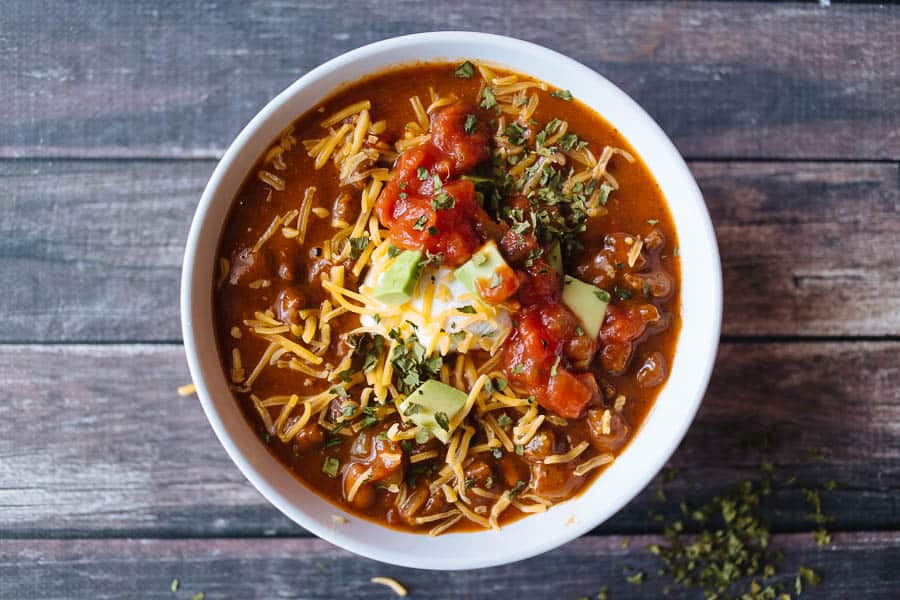 The ideas for toppings for Progresso™ Chili are endless! I added cheese, salsa, avocados, parsley and of course sour cream to mine. And the family loved it! All of these toppings will definitely be on the chili bar for our friends come game day.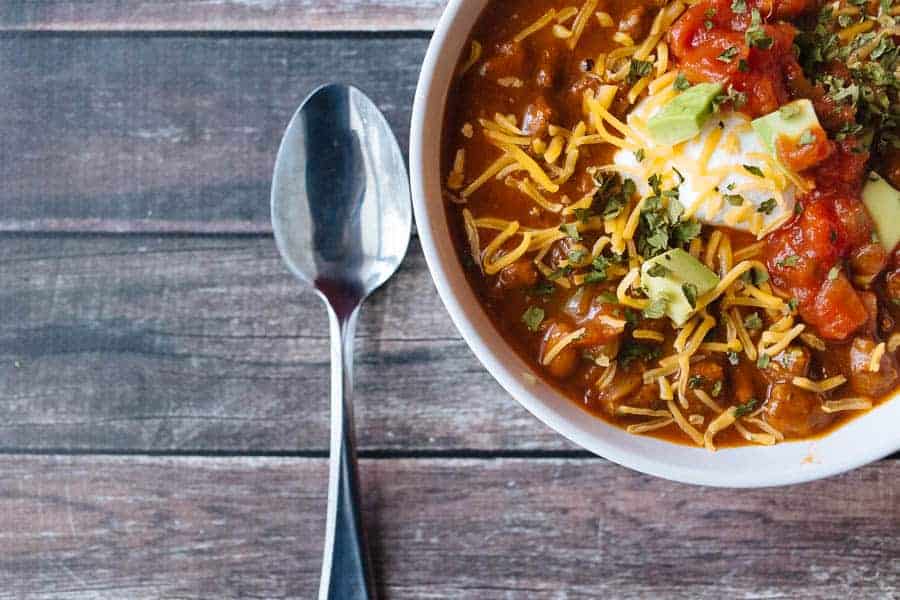 If you want to try out my game day chili recipe, here it is. Enjoy!!
Game Day Chili
Ingredients
1 package of Progresso Chili
1 clove of garlic
Homemade salsa, 2 tomatoes chopped, 1 sweet onion chopped, 2 cloves of garlic minced, 1 tbsp of lime juice salt to taste, 1 small jalapeno pepper diced
1 tsp smoked paprika
1/2 tsp of cayenne pepper
Shredded cheddar cheese
1 avocado
Sour Cream
Instructions
Heat Progresso Chili according to instructions
While heating add garlic, smoked paprika and Cayenne pepper.
Mix up Homemade salsa.
Add toppings and serve!
If you want to make your own Game Day Chili Recipes with Progresso™Chili, it is available nationally in the soup aisle and has a suggested retail price of $4.49 per 20-ounce chili pouch (2-2 ½ servings). For more information on the entire line of Progresso products, and new game day chili recipe and serving ideas go to www.progresso.com/gameday.
Share your Progresso™ Game Day moments on Facebook using the  #ProgressoGameDay hashtag!
Do you love Chili on Game Day?