FOOD PHOTOGRAPHY FOR INSTAGRAM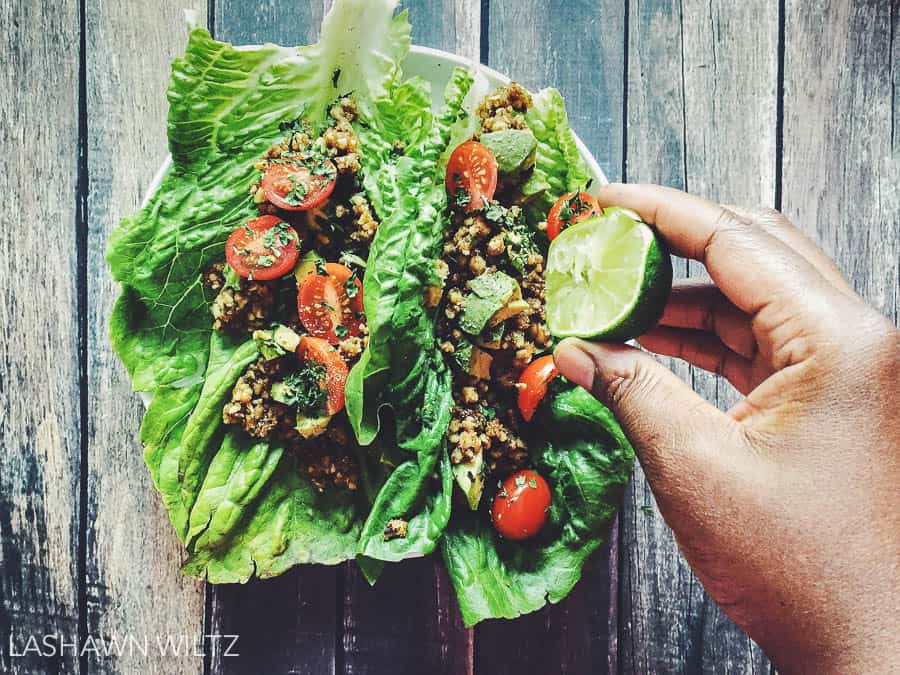 So I haven't had meat for 10 days. Let that marinate…….
CDub had this grand idea that going vegetarian for the month of June was the way to a healthier life and a possible lifestyle change. I'll share more details at the end of the month( they say it takes 21 days to form a habit you know). The photo above was walnut tacos. Basically walnuts with some coriander, cumin, garlic powder, balsamic vinegar, and coconut aminos, all ground up in the food processor, spread on lettuce and topped with avocado, tomatoes and lime and sea salt. It was…good actually. And after 10 days, I'm getting used to the fact that THERE WILL BE NO MEAT. I might actually survive until the end of the month.
BUT ANYHOO, back to the point of this post…food…and Instagram!
Or more specifically, food photography for Instagram.
There is nothing better really, than a photo of food on Instagram. Especially when done right! Since I like food and like to share what I'm eating, I've had to learn a few things to improve my food photography for Instagram. And today, I thought I'd share
3 tips to improve your food photography for Instagram
1. Find the light: Just like with your DSLR, light matters. Even more so with your mobile camera. Turn off your overhead lights, find a window and place your food near it. I placed this bowl of salad next to a window in my dining room and turned off the overhead lights.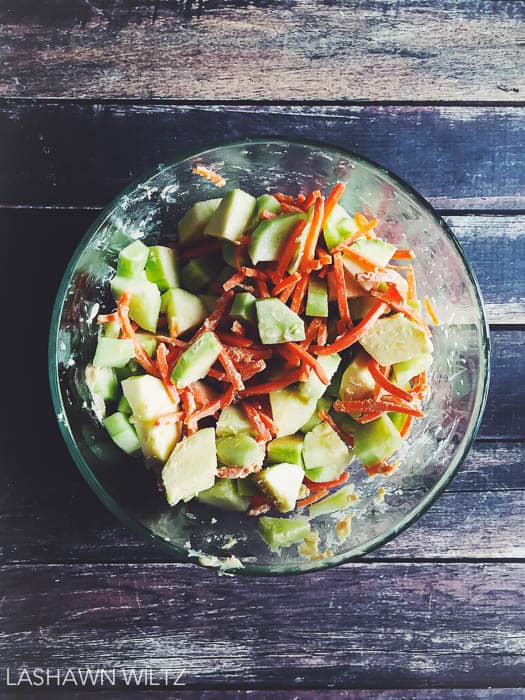 2. Remember the rules of composition: Just because it's Instagram doesn't mean you can't follow the basic rules of composition. It's even more important! Here, I used the rule of thirds to make this bowl of cherries more interesting since the photo was really minimalistic with just the cherries for a pop of color.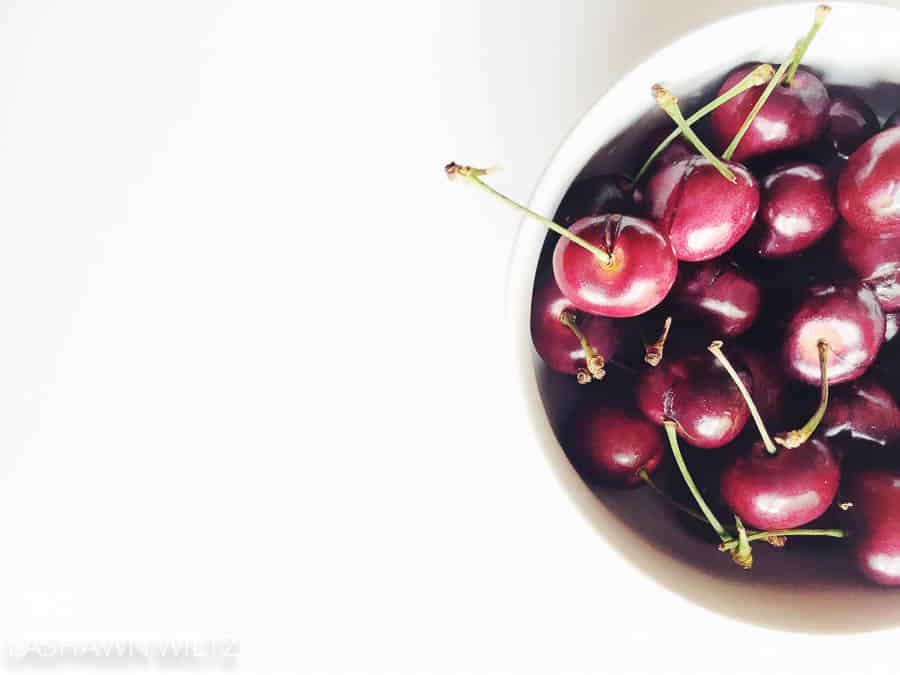 3. What's the story? Tell a story with your food photography. Are you having dinner with friends? Is it a big event? Is your plate empty because it smelled so good that you didn't stop to take a photo? In this photo, I made gluten free granola for the first time. I was excited because not only was it good, but being gluten free meant Pookah could eat it too.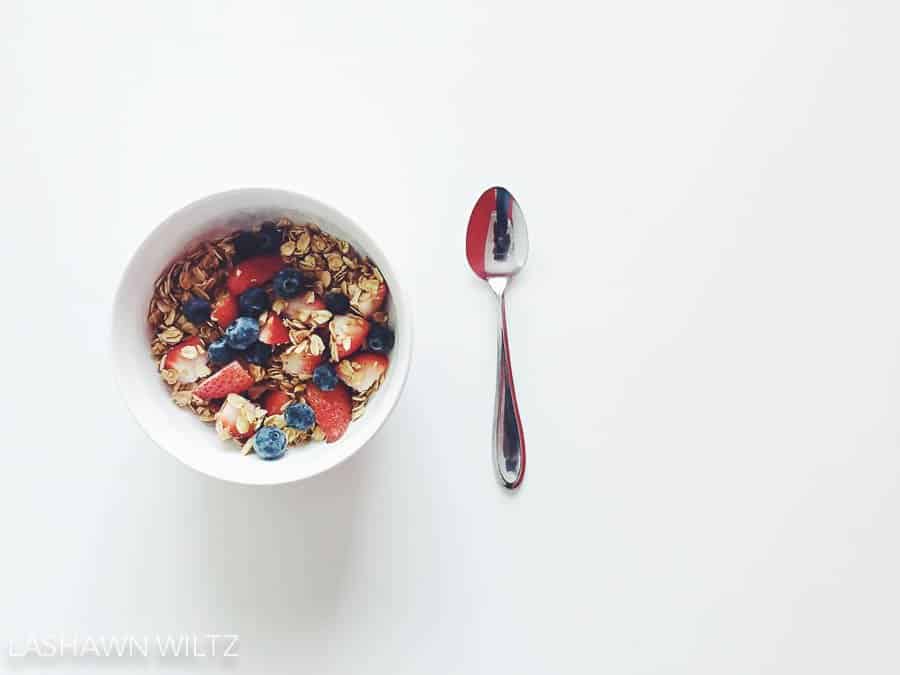 Hope that helps! I can't wait to see your photos on Instagram and your food photos on your blogs! It's my favorite type of photography after maco!
Now, head on over to Mimi to see what she's cooking. It's always something good.