Do you love Taco Tuesday, but don't feel like you can enjoy it because of a gluten allergy? My Gluten Free Taco Tuesday recipes should help you out!
This blog post contains affiliate links. Everyday Eyecandy is a participant in the Amazon Services LLC Associates Program, an affiliate advertising program designed to provide a means for sites to earn advertising fees by advertising and linking to Amazon.com. If you click on a link, I may earn a small commission
Gluten Free Taco Tuesday…Or Anyday!
Let's be honest, I usually don't cook on Saturday night. It's my day off. But when Pookah suggested Taco Tuesday on a Saturday night…I couldn't resist making it taco night.
Taco Tuesday is the perfect weeknight meal ! It doesn't need a lot of ingredients, it's versatile and can be made any night of the week.
Taco Tuesday ( on a Saturday this time) always includes a choice of tacos for my husband and Pookah and a Gluten Free taco bowl for me ( while sneaking in one taco for myself)!
Since Pookah is gluten free due to a wheat allergy, we have one brand that is our go-to when we have Gluten Free Taco Tuesday: Old El Paso!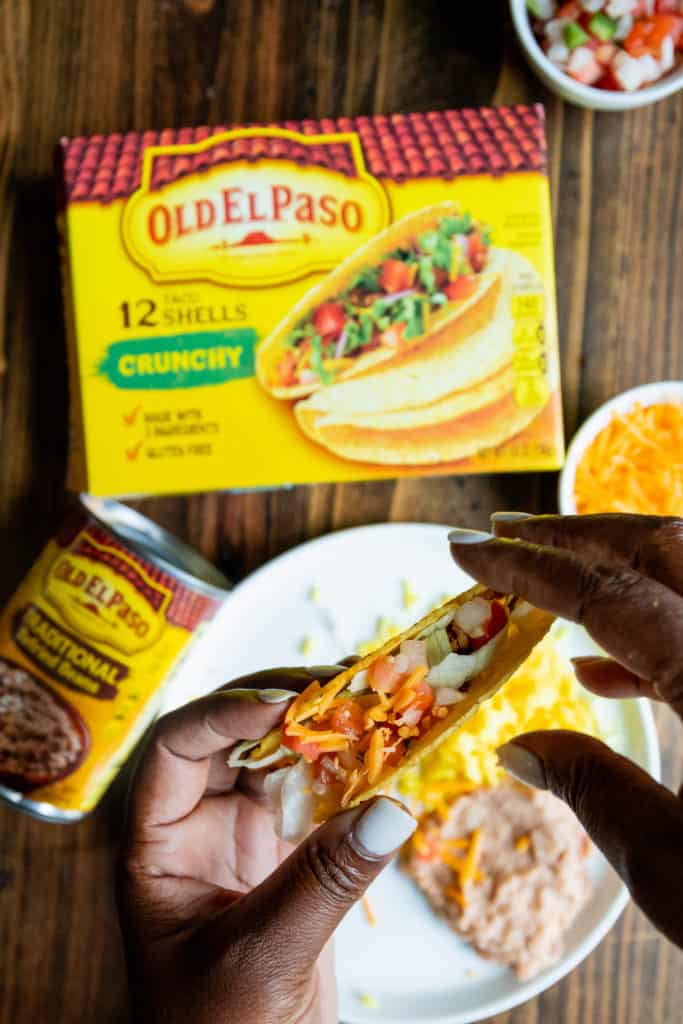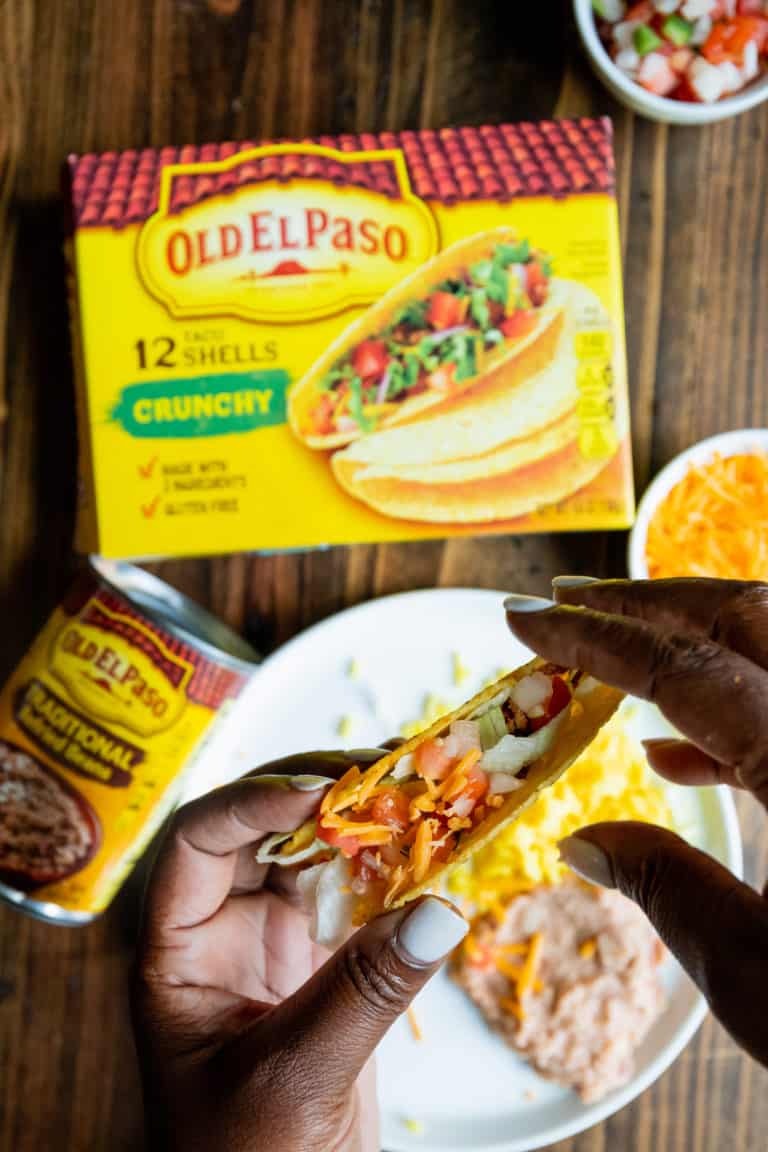 The Old El Paso Gluten Free Crunchy Shells are our favorite for Taco Tuesday or tacos any night! I really can't tell the difference between the gluten-free shells and the regular ones, so the whole family loves them. We always add the Old El Paso Traditional Refried Beans because they are the perfect complement to any Taco Tuesday. The best part of this is that I can order them both from Walmart online along with all of the other taco ingredients( like black beans, sour cream, ground beef, taco seasoning and all our other favorite toppings, and have them ready to be picked up! No long lines or walking around the store when you are tired after a long day at work!
Walmart Online Grocery Pick-up makes it so easy for me as a busy mom to be able to make a fun, easy weeknight dinner like tacos and taco bowls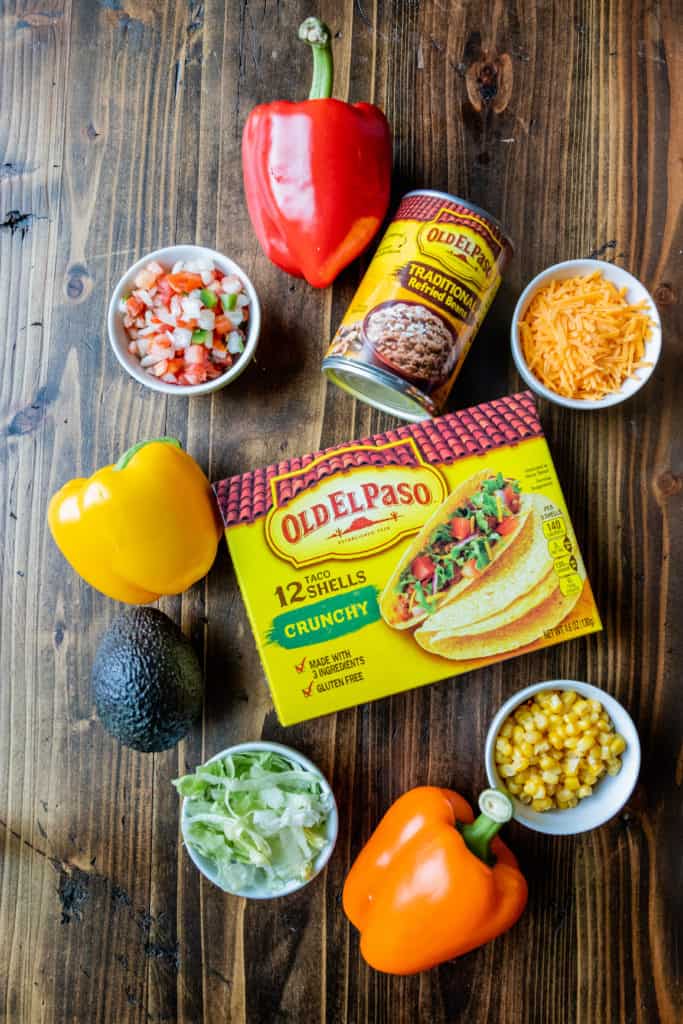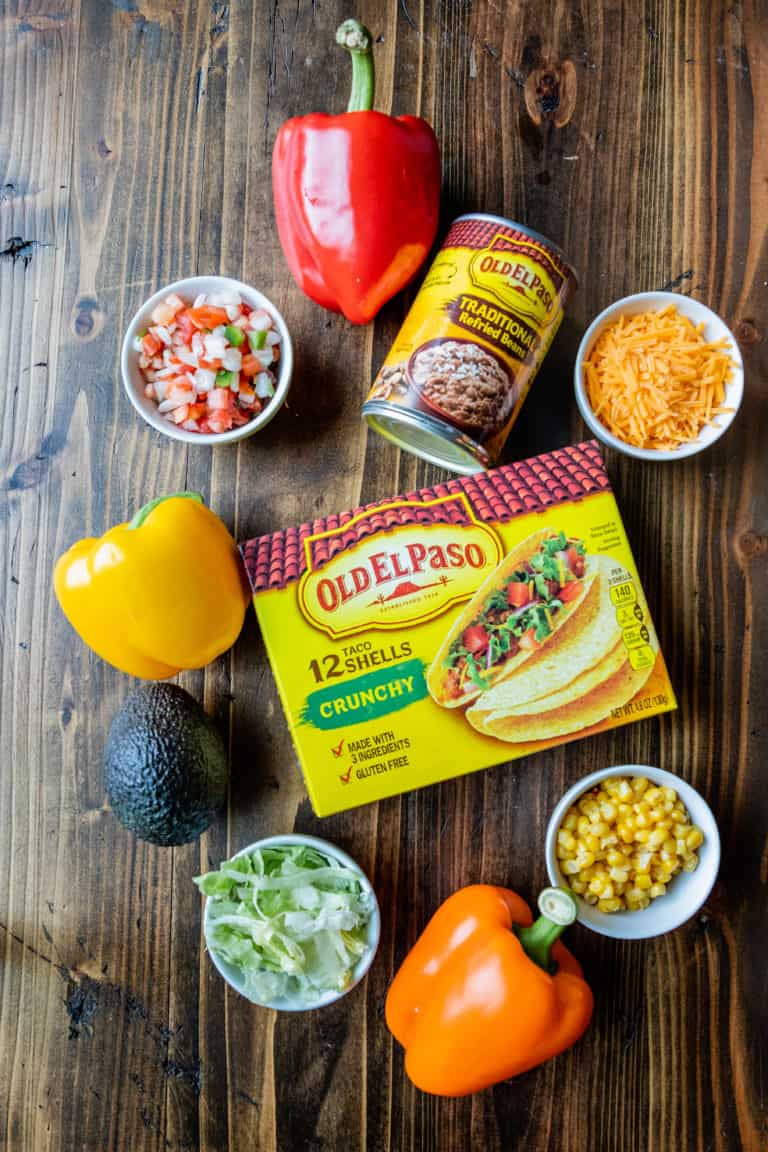 My favorite thing about this recipe is that it's easy. You do not need a lot of ingredients. Simply brown your taco meat (ground turkey or beef) in a large skillet over medium-high heat, add in seasoning, put the chicken in the oven and slice and add toppings.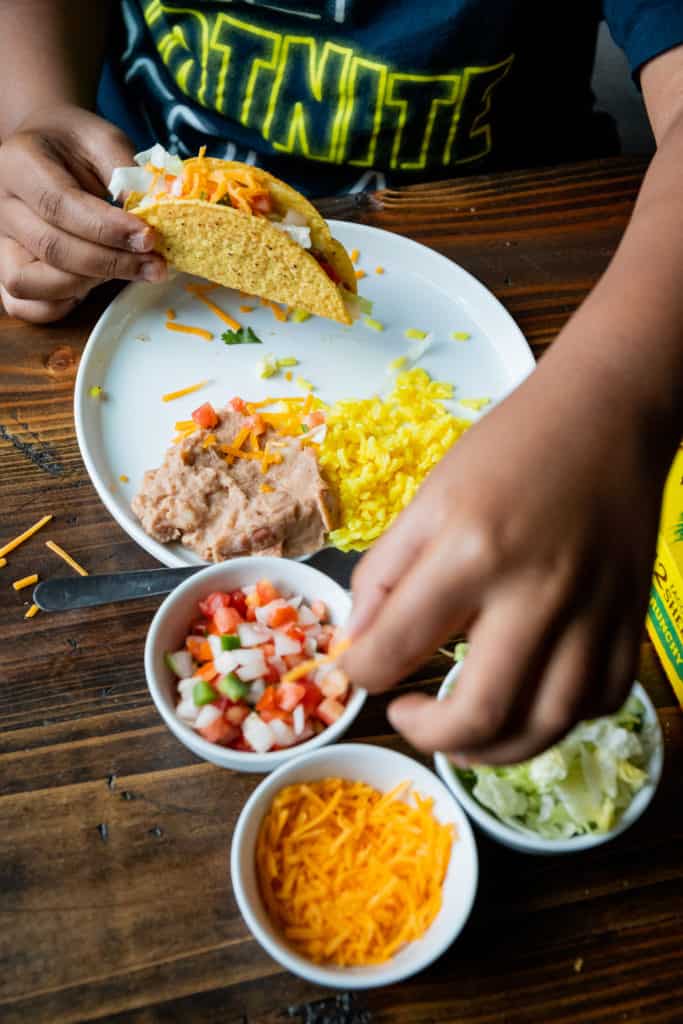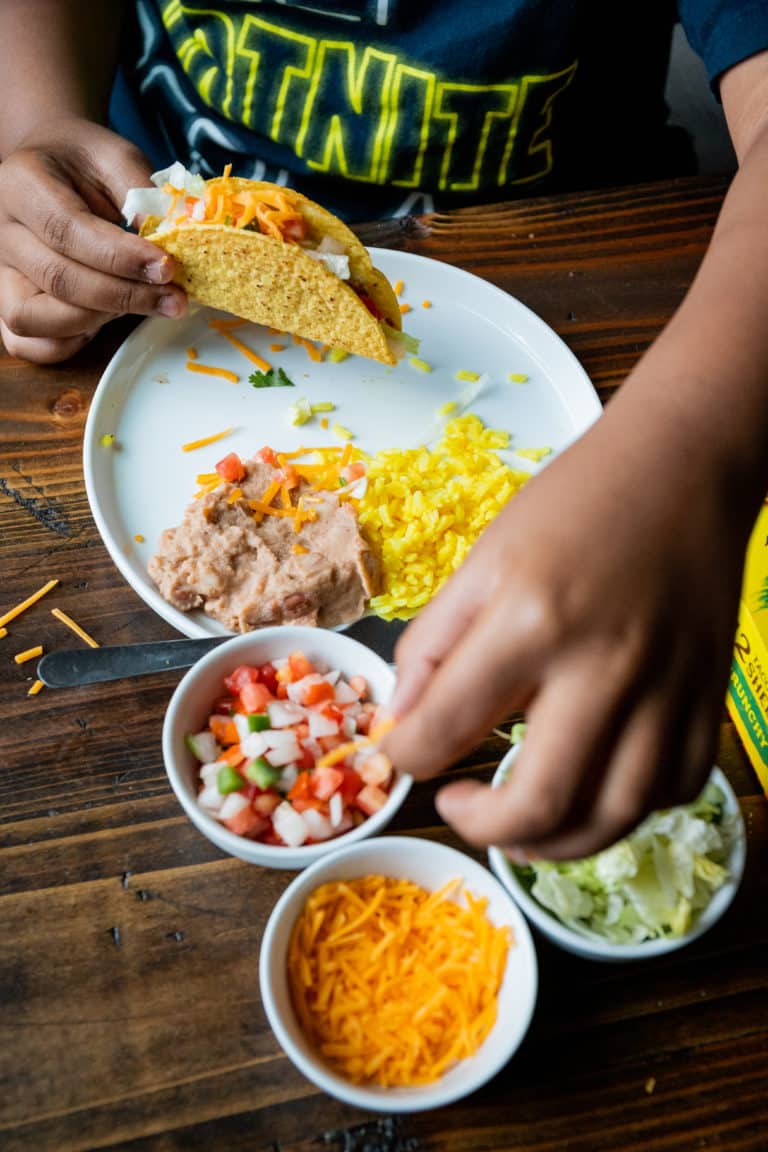 EAT.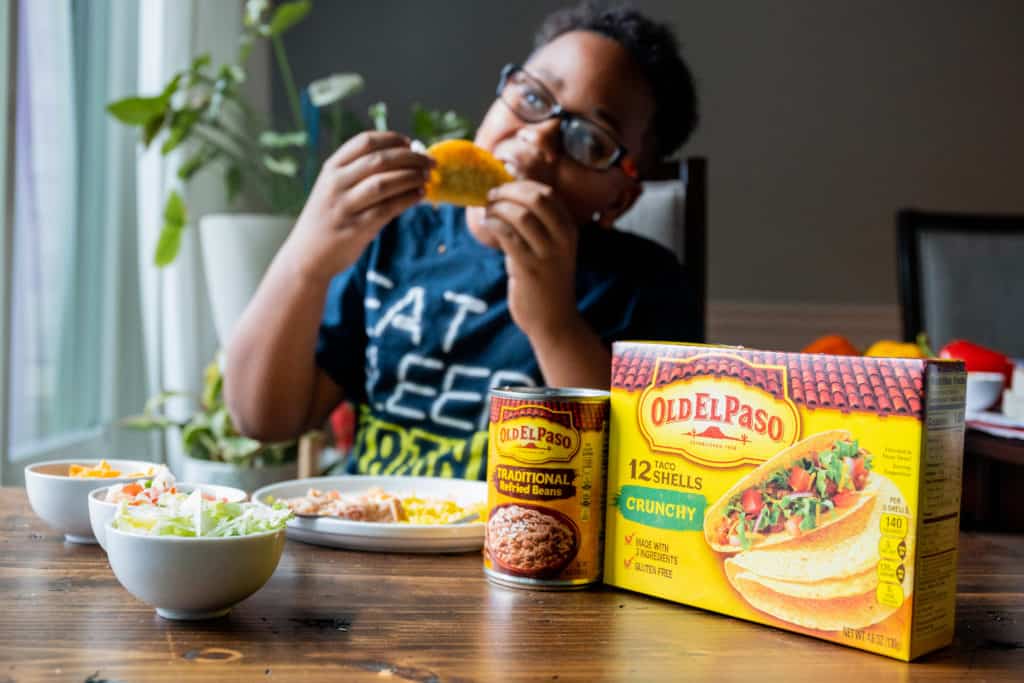 You can add white rice, brown rice or make quinoa taco bowls, vegetarian taco bowls keto taco bowls and more. There are so many options for your taco bowl! Really, it's whatever your taste buds are in the mood for.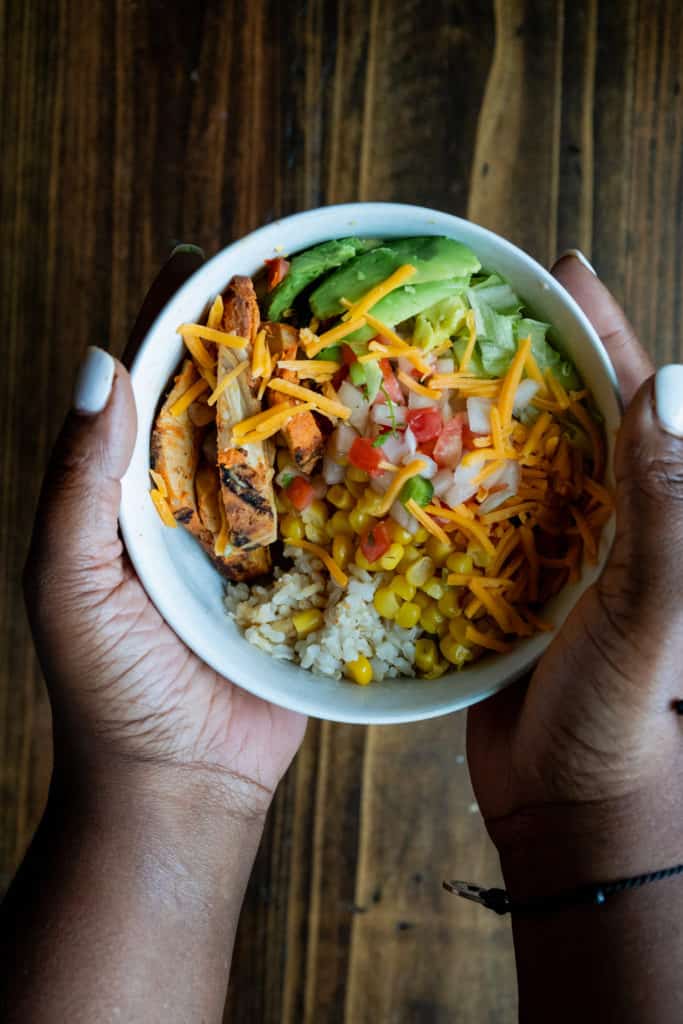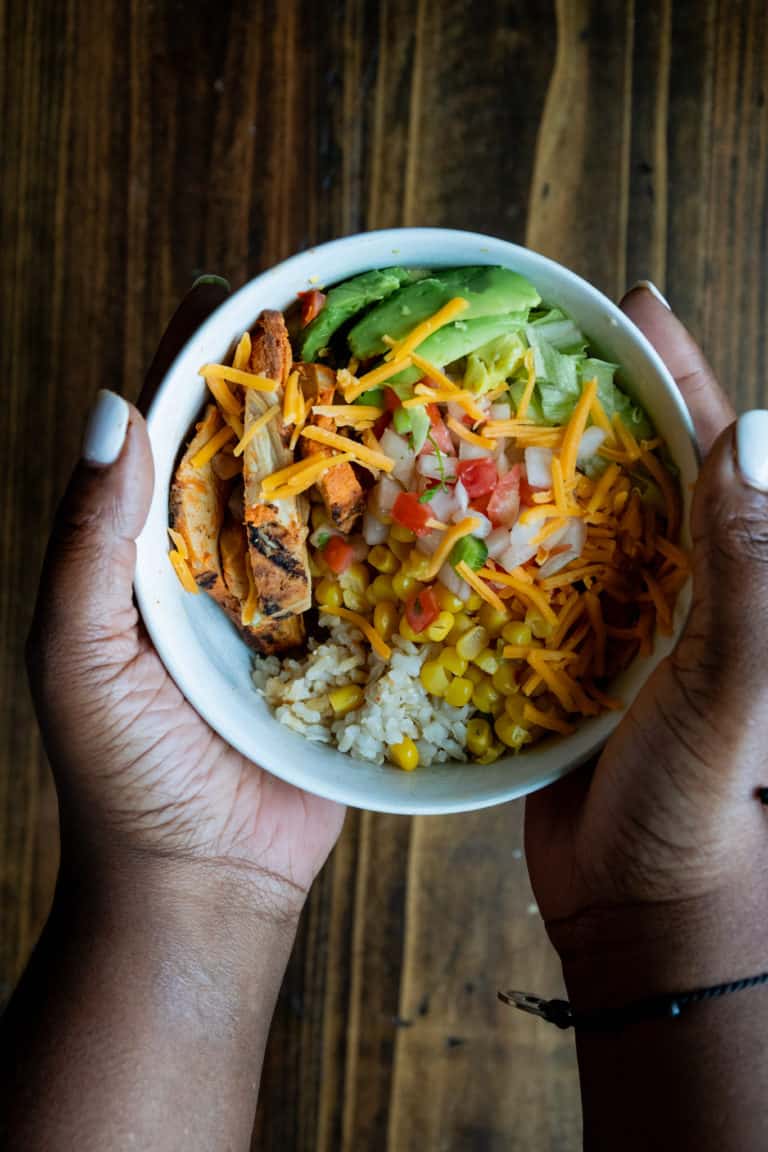 So the next time you are looking for an easy weeknight meal during your busy days, think about using Old El Paso for a healthy meal. ! And make it even easier on yourself by ordering all of your ingredients online with Walmart.com!
Now, I've got a recipe for you! These gluten-free taco bowls ( or burrito bowls) are versatile and mix together delicious flavors for a quick and perfect for Gluten Free Taco Tuesday! You can, of course, use the same ground turkey or beef you would use in your tacos, BUT I love using chicken breast seasoned with the seasoning and cooked in the oven. It's the grownup version, but kids love it too! This recipe has become a family favorite!
So do you do Taco Tuesday at your house? Have you tried Old El Paso?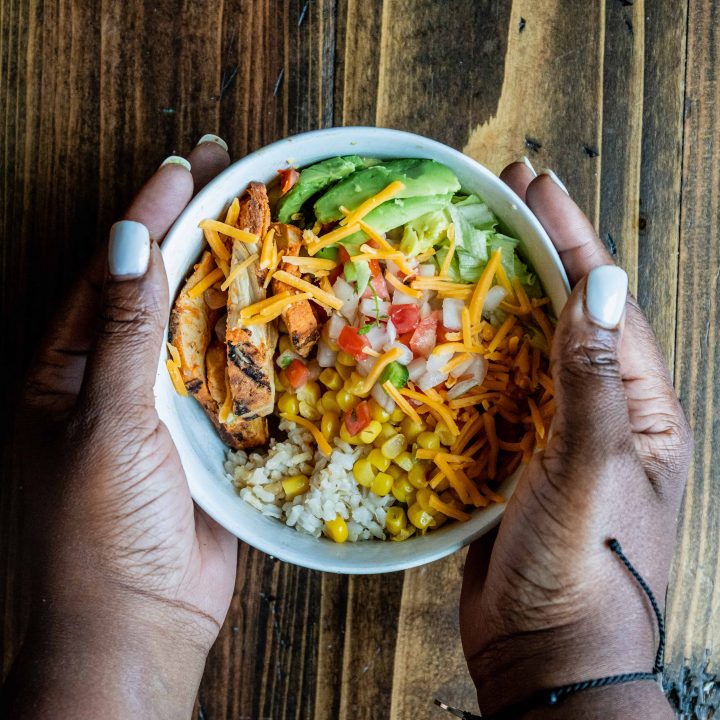 Gluten Free Taco Bowls
Gluten free Taco Bowls perfect for Taco Tuesday
Ingredients
1 tbsp of Olive Oil
1 Grilled Chicken Breast
1 package Taco Mix Seasoning
1 cup Brown Rice
1 cup Lettuce
1/4 cup Corn Salsa
1/4 cup Pico De Gallo
1/4 of an Avacado
Cheese to taste
Optional: Sour Cream
Instructions
Pre heat oven to 350
Season Chicken Breast with Taco Seasoning
Add olive oil to hot cast iron skillet
Sear one side of chicken breast in the pan
Stick entire pan into the oven for 20-30 minutes depending on the thickness of the chicken breast
Slice up Chicken
Build your bowl!