I can't believe that it's almost time to go back to school! That means it's back to getting up early, homework, getting out of the house on time and packing lunches! I am a firm believer that food is brainpower!
I always want to make sure that besides a good breakfast, and that Pookah gets a great lunch to keep him going throughout the day. With school about to start back up, I've spent the last few weeks testing out gluten free lunch ideas on Pookah.
It was hard, but I think Pookah and I compromised to find 5 quick and easy gluten free lunch ideas for kids that are kid AND mom approved.
5 Quick and Easy Gluten Free Lunch Ideas for Kids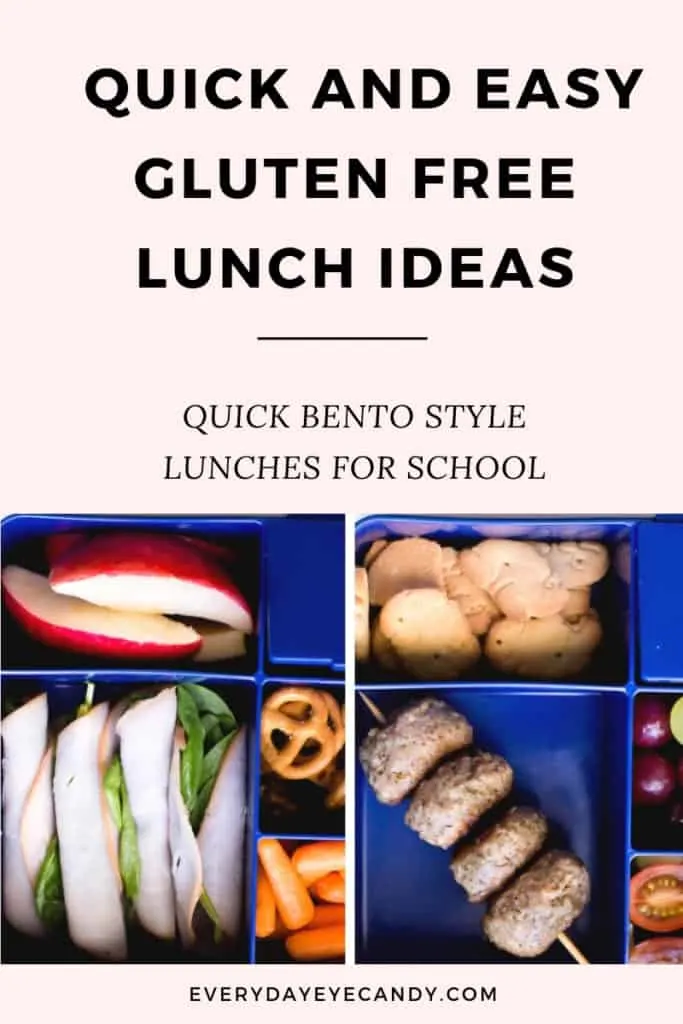 We are still testing of course, but these are our favorite gluten free lunch ideas for kids…this year. I've tried to include a variety of ideas, both cold and hot.
All of these can be made from leftovers or made the night before so that the morning rush is not so bad.
1.Food On Sticks meals: Meatballs, Grapes, Tomato and Cucumber Salad and Animal Cookies.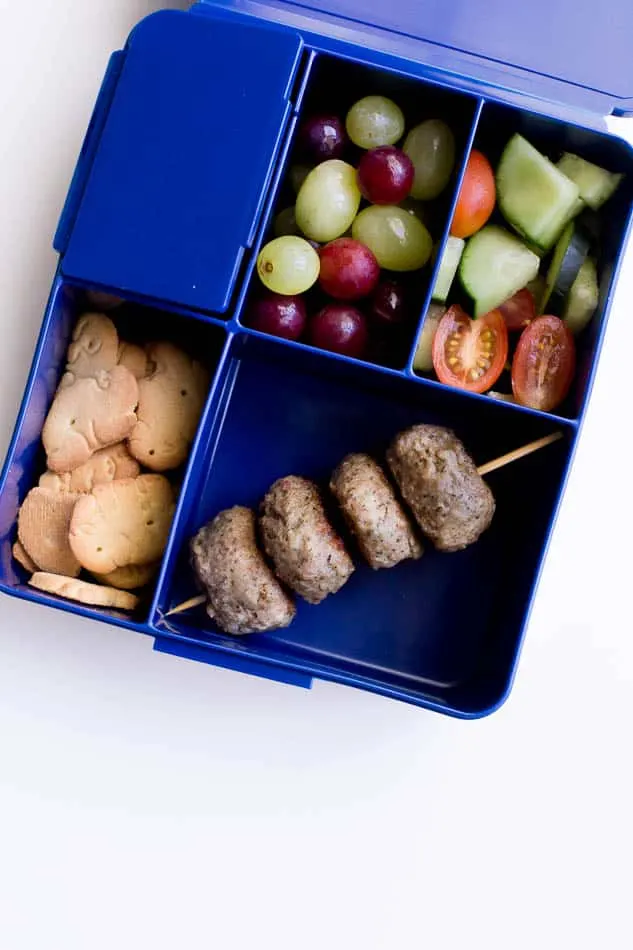 2.Healthy Turkey Roll-ups (Spinach, and Turkey) Carrots, pretzels, and apple slices.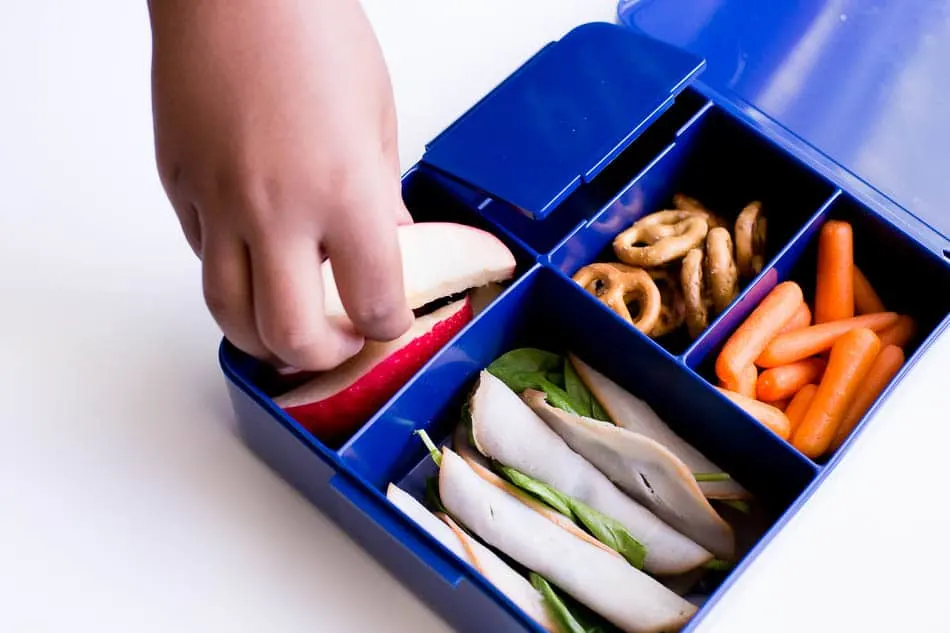 3. Breakfast for lunch: Waffle bites, Strawberries, Chicken Sausage, boiled eggs, and yogurt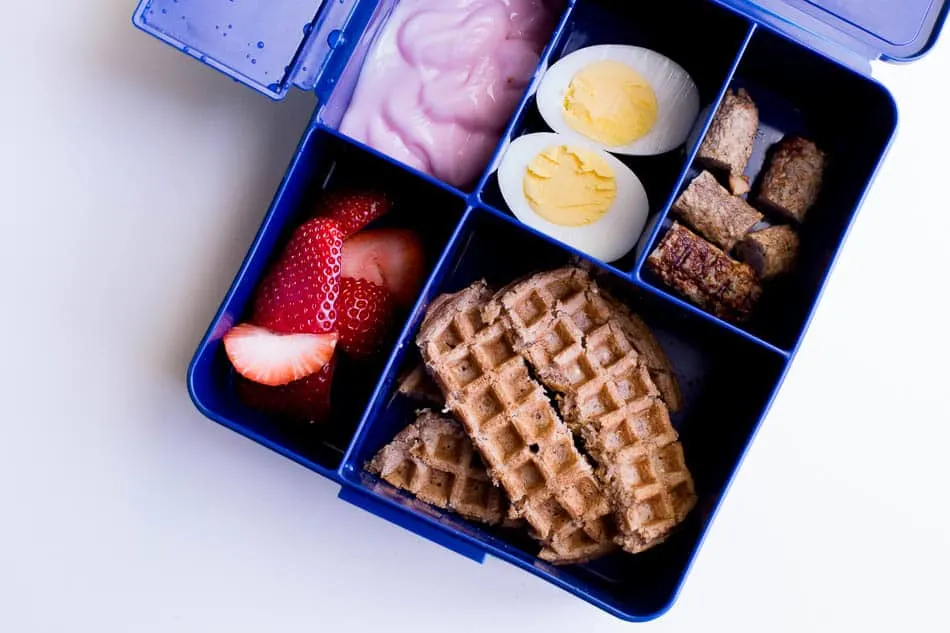 4.Soft Chicken Tacos: Grilled Chicken, Gluten-free corn tortillas, Cheese, Romaine Lettuce, cheese, and peppers.

5. Gluten free grilled chicken nuggets with corn on cob bites, strawberries and blueberries, and cheese squares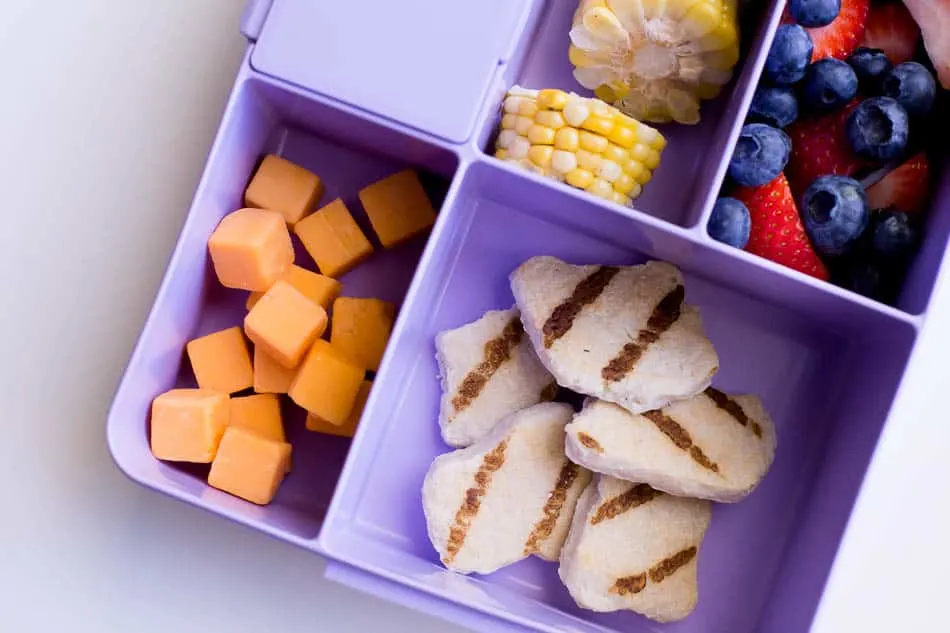 So there you have it, some of our favorite quick and easy gluten free lunch ideas for kids. What are some of your favorite back to school lunch ideas?
If you are looking for cute bento boxes like these, I originally found these at Pottery Barn Kids.
We also have this bento box set too for when we have foods like soups that we want to keep warm.
Related Posts:
Gluten Free After School Snacks
Gluten Free Chocolate Chip Cookies
Pookah's Gluten Free Breakfast BLT
Easy Gluten Free Blueberry Scones
The ultimate guide to Gluten Free Disney