So last week, Instagram introduced a new way to share photos and videos: Instagram Slideshows ( or Instagram Albums depending on who you ask).  Now, instead of spamming your feed with lots of photos from an event, or vacation or your day,  you can upload multiple photos or videos ( up to 10)  at once into albums/slideshows that your followers can see.  I tried it out last weekend at Mardi Gras and loved it.

Uploading an Instagram Slideshow is really easy and you upload them the same as you would upload any other photo or video or boomerang. But now you can choose up to 10 photos and videos ( and the order you want them to go in)  to upload into an album/slideshow. You can then add filters and edit each image. The photos upload to square for now, so be aware of that.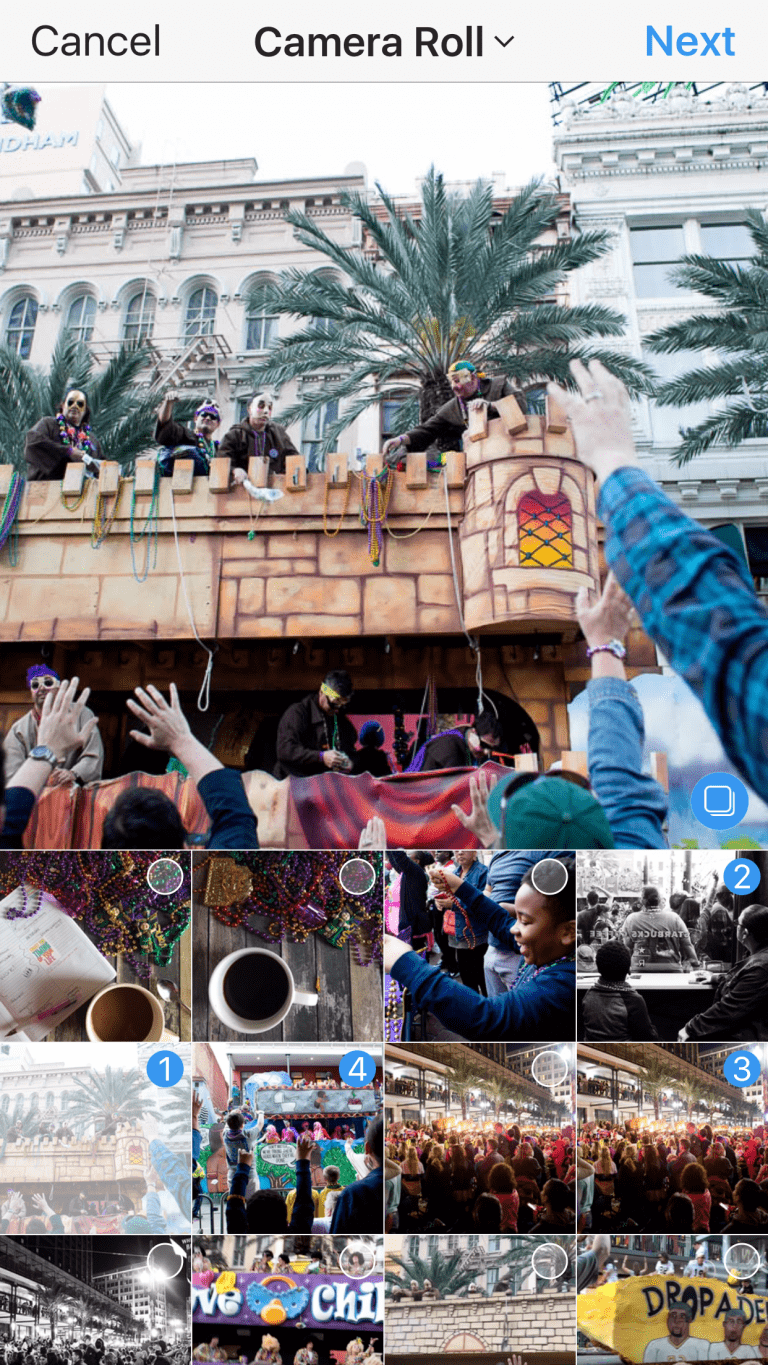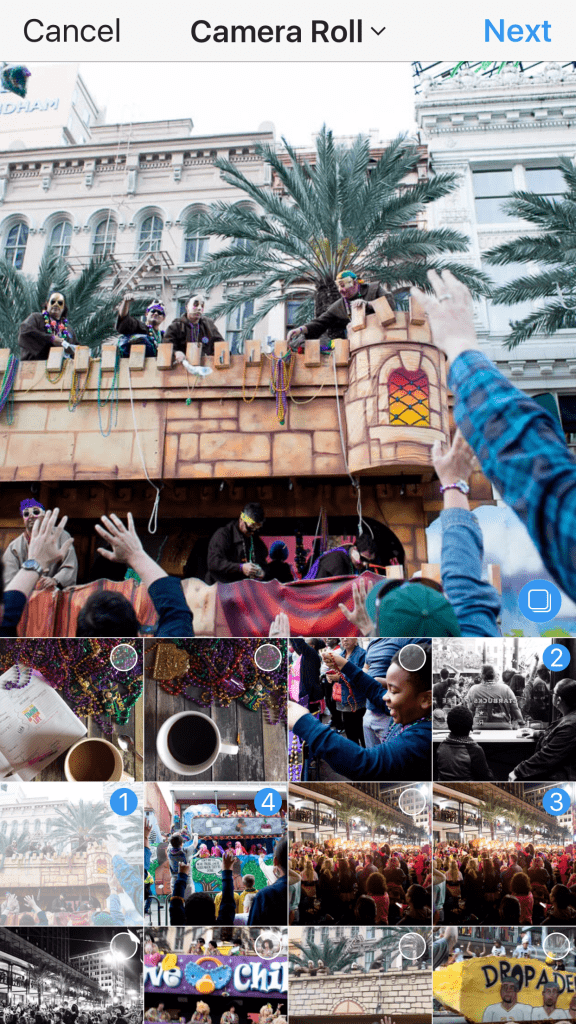 Once you post an album or slideshow, they can be viewed by swiping across, carousel-style.Click the arrow below to see)
Click the arrow below to see….

So now that you know how to use it, here are
5 ways you can use Instagram Slideshows for your Blog, Brand or Business
1.Tell a Story
Instagram is still personal. It is still about sharing moments in your everyday lives and telling stories with photos.  Instagram albums makes it easy to share photos of a day in your life, a vacation, or a morning at the zoo. Creating a slideshow helps you to give your followers a complete picture.  All without feeling like you are spamming your timeline.
2. Share an Event
Going to a Blog Conference? A press event? A movie premiere? Instagram Slideshows are perfect for this. Combined with real-time images and videos on Instagram stories and Instagram Live, you can give your followers an overall picture of what you are up to without overwhelming them.
3. A Tutorial
I think this one is perfect for craft bloggers or food bloggers. It's a perfect way to show how to do something in 10 easy steps with photos and short videos or boomerangs. Or give an intro to how to make that dish, with the promise of the entire recipe up on your blog.
4. Announcements
Announcing a new product? An event? Your wedding day? Instagram Albums is a perfect way to create a slideshow to showcase what's coming up with a flyer, photos of the product or previous events or even an introduction video.
5. Outfit Posts
If you are a fashion blogger or just like to show your outfit of the day, this feature is perfect for you.  Just share a few detailed shots of your look to get your followers and readers excited about your next blog post.
Have you used the new Instagram Slideshows feature? What ideas do you have for using it?
Want to learn more about Instagram and how to build and engaged community? Check out my course Instagram Better! Click on the button below to find out more.