Looking for ideas for photos to take this spring? Check out this Spring Photo Checklist to help you capture all the memories of spring.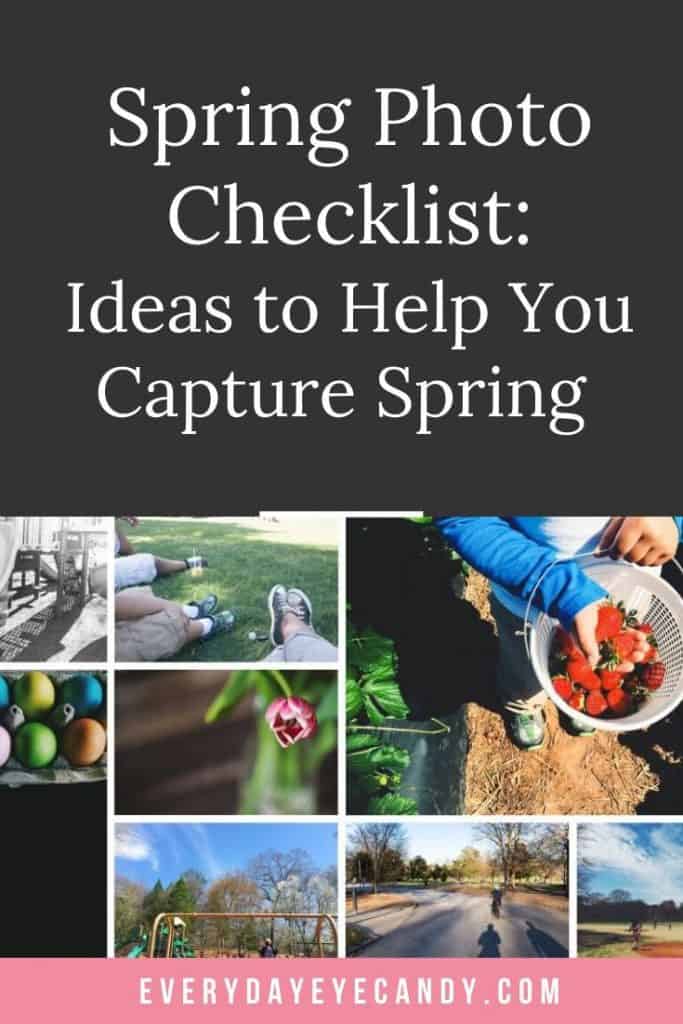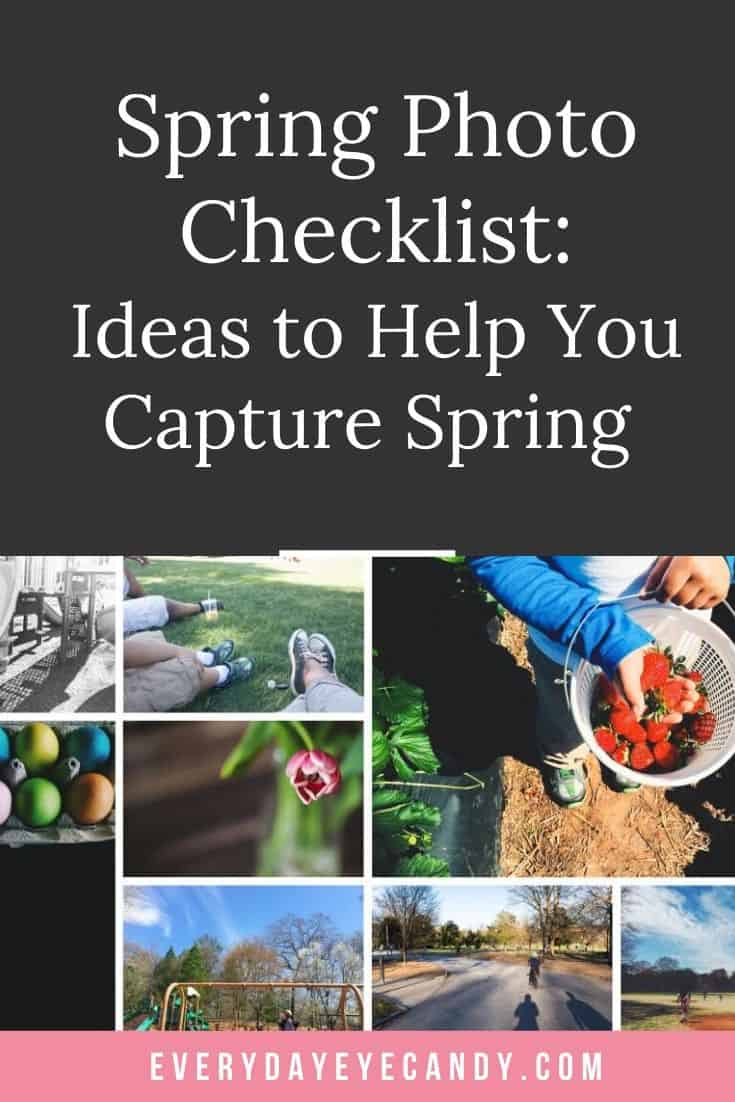 SPRING PHOTO CHECKLIST!
The birds are chirping, the trees are blooming, it's almost time to dye those eggs for easter! There are so many photo opps to capture in the spring!
I know a lot of moms want to take photos but have no idea where to start! So to help you stay on track this season, I've got this free Spring Photo Checklist download for you! It's full of ideas to help you capture spring to the fullest!
Spring is one of my favorite seasons to take photos. After the long winter it's great to be able to get outside and enjoy the weather and the extra hours of beautiful light! We've been getting peaks of spring for the last few weeks, and it has been making me so excited to get my camera out and start shooting! If you use any of these ideas, make sure to tag them #springeyecandy! And stay tuned…there may be a April Photo A Day Challenge coming soon!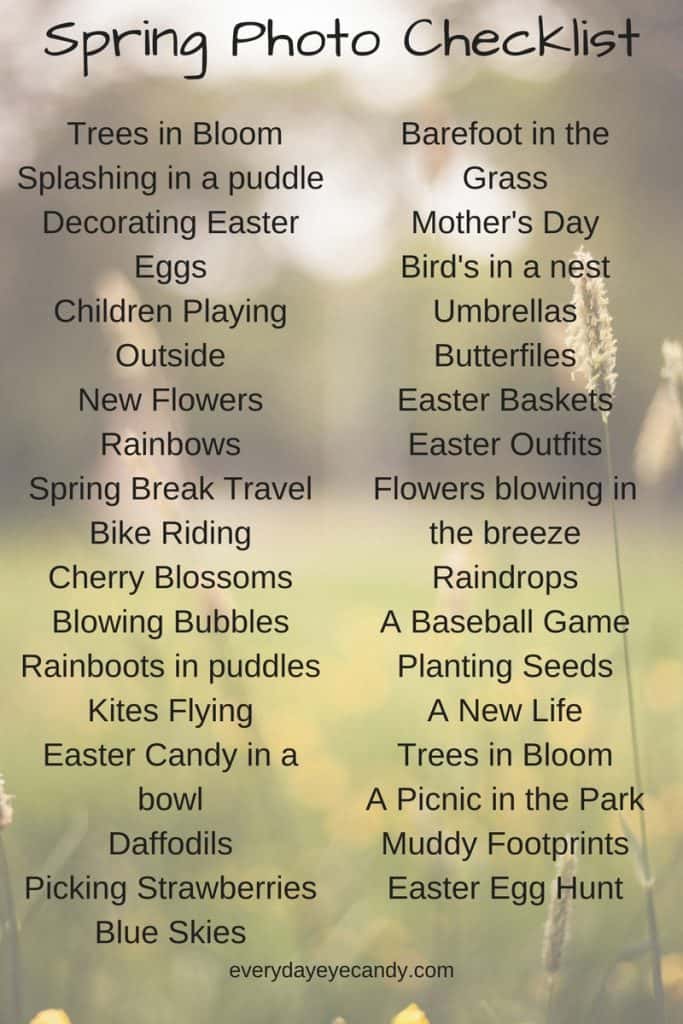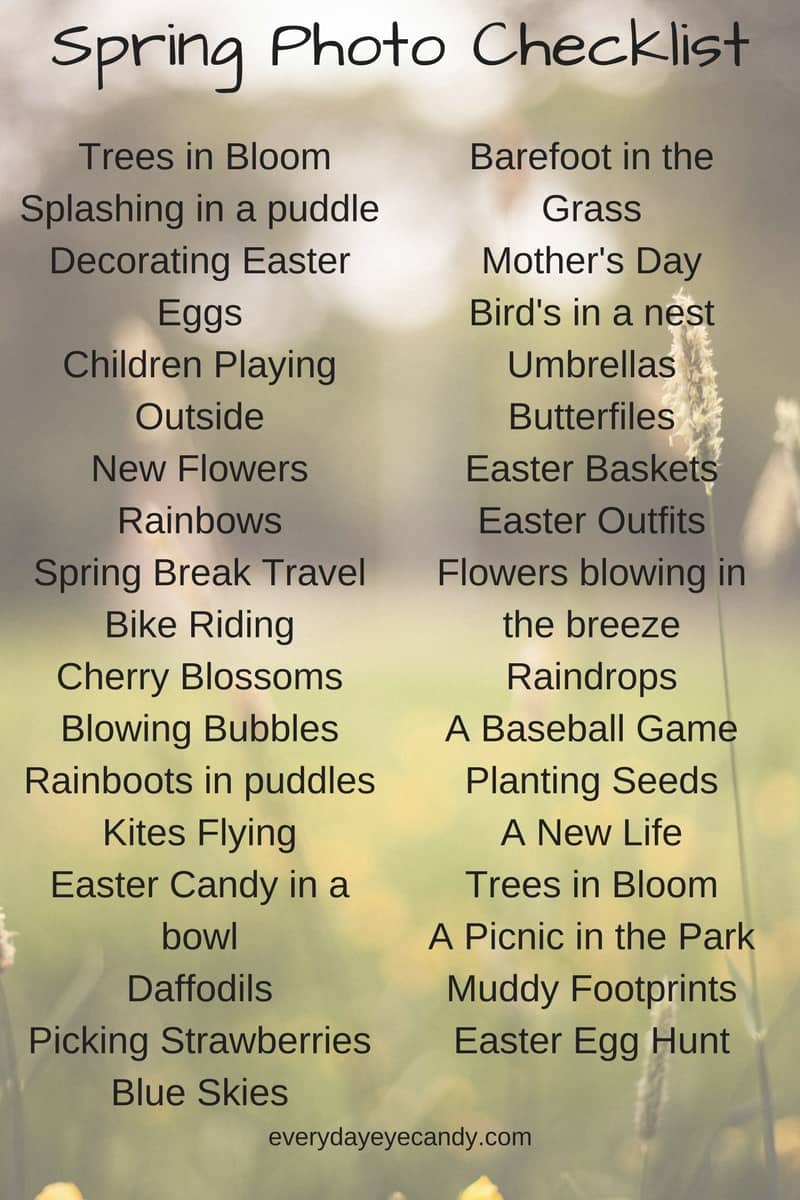 You can download the Spring Photo checklist here in PDF format to keep with you! If you like it, make sure you share it on Facebook, twitter or Pinterest! Happy Shooting!
Looking for photography tips to take better photos?