Looking for the best kindle unlimited romance books? Check out this comprehensive list to keep you reading.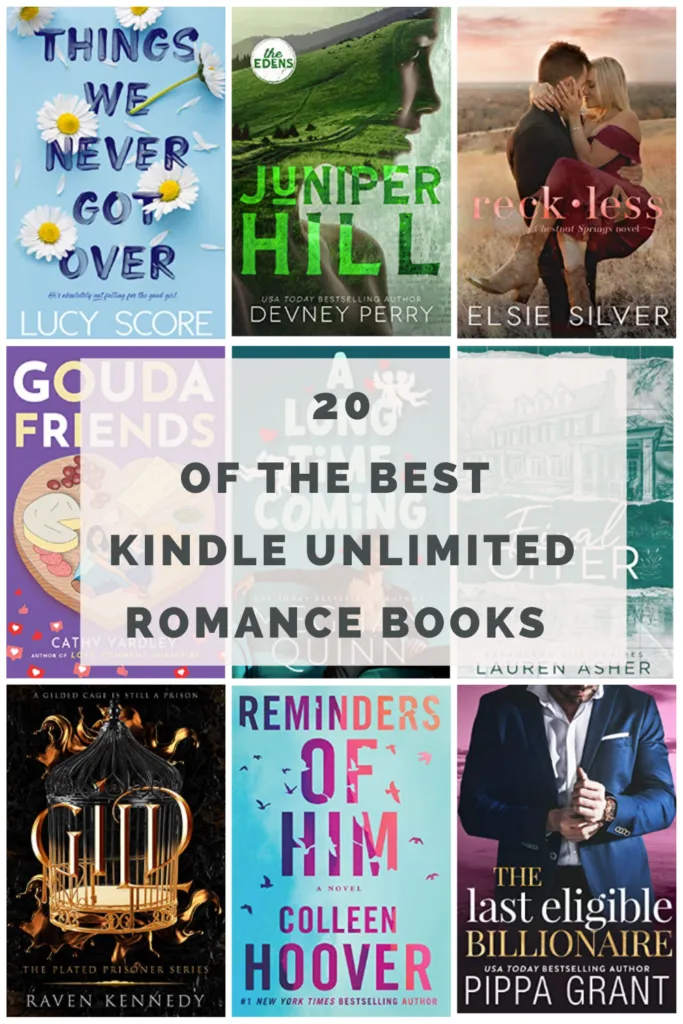 For those of us who read like it's a contact sport, there is nothing better than Kindle Unlimited. And for a romance reader in particular? Kindle Unlimited is EVERY SINGLE THING. There are tons of great books that you have unlimited access to. If you are you a fan of romance novels AND you are a Kindle Unlimited subscriber, you are in for a treat!
There are a LOT of romance novels on Kindle Unlimited. Too many to list. But I've also read a lot of them, so I've put together a list of what I consider 20 of the Best Kindle Unlimited Romance Books! I've got suspense, traditional love, smutty steamy love and fantasy love! So sit back and get ready to find new books to add to your TBL.
Keep in mind that authors remove their books from Kindle Unlimited and put new ones on, and some of the authors listed below have their entire catalog on KU. So this list of kindle unlimited romance books may change as the year goes on.
This blog post contains affiliate links. Everyday Eyecandy is a participant in the Amazon Services LLC Associates Program, an affiliate advertising program designed to provide a means for sites to earn advertising fees by advertising and linking to Amazon.com.
What is Kindle Unlimited?
With a Kindle Unlimited subscription, users can read the available ebooks on any Kindle device, as well as on the Kindle app, which is available for smartphones, tablets, and computers. The service also supports Whispersync, which means you can seamlessly switch between reading an ebook and listening to the corresponding audiobook version on audible , if available.
Kindle Unlimited is a borrowing model, which means you can borrow up to ten titles at a time. Once you reach the borrowing limit, you'll need to return a book before you can borrow another. However, you can keep the books as long as you like on your device.
It's important to note that while Kindle Unlimited offers a large selection of books, it doesn't include every book available for Kindle. Some publishers and authors choose not to participate in the program, so not all books on Amazon are available through Kindle Unlimited.
This is a monthly subscription. The Price: 11.99 a month.
If you want to try Kindle Unlimited sign up now! There is a Pre-Prime Day Special going on now that gives you 3 Months Free with a new subscription.
Get a 3 Month Free Trial for Kindle Unlimited here
Ok let's get to 20 of my top picks Kindle Unlimited Romance Books that I can recommend right now. I have read 90% of these and the rest are on my list waiting for me to finish my current reads. I've divided these up a bit .
20 of the Best Kindle Unlimited Romance Books
Best Romance Series on Kindle Unlimited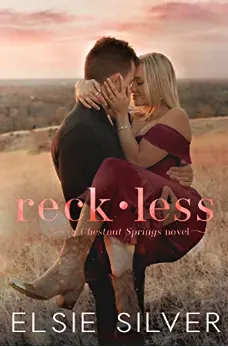 If you love small-town romances complete with families The Chestnut Springs Series is perfect. My favorite of the series and the one I recommend starting with is Reckless. It's the fourth book in the series but I still recommend starting there.
Theo Silva. Rowdy bull rider. Notorious ladies' man. Scorching hot trouble wrapped up in a drool-worthy package. And he's looking at me like I might be his next meal. But I'm almost free of my toxic marriage and have sworn off men entirely. So all I see when I look back is temptation served up with a heaping side of heartbreak.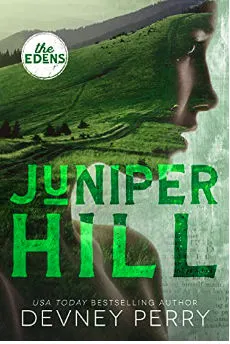 Another small-town romance with the family as the center of the tale. I say start with the second book in the series, Juniper Hill.
Memphis Ward arrives in Quincy, Montana, on the fifth worst day of her life. She needs a shower. She needs a snack. She needs some sanity. Because moving across the country with her newborn baby is by far the craziest thing she's ever done. It's there, on the fifth worst day of her life, that she meets the most handsome man she's ever laid eyes on. Knox Eden is a beautiful, sinful dream, a chef and her temporary landlord. With his sharp, stubbled jaw and tattooed arms, he's raw and rugged and everything she's never had.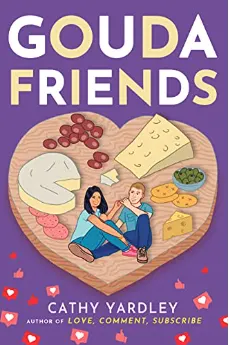 A series about a group of friends who pair up in love. I can suggest starting anywhere in this series because they are all good . My favorite however is the second in the series…
Tam Doan dumped her boyfriend after he threw away her gourmet cheese. Sure, it's a little more complicated than that, but the point is, he had it coming. Newly single and unemployed, Tam calls up her best friend from high school and utters the emergency code word—goldfish. Next thing she knows, she's on a plane back home.
Josh O'Malley was a troubled, unconfident teenager. Now he's the successful owner of a multimillion-dollar ghost kitchen. Tam, his high school BFF and fellow member of the Nerd Herd friend group, was instrumental in building his self-esteem. When she calls him out of the blue, he jumps at the chance to return the favor.
Josh and Tam immediately get to work fixing her life—but again, it's complicated. Their close friendship was always a lifeline between them; a blooming romance might confuse things. Still, at least one thing is for certain: their chemistry is un-brie-lievable.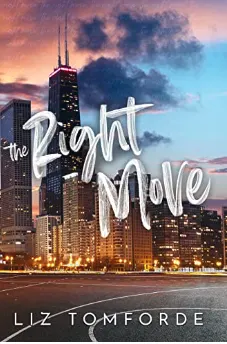 There are a lot of "Sports" romance series' on kindle Unlimited. Not all of them are good lol. I haven't read the entire series, but I do recommend again, the second book in the series.
The last thing that Ryan, the newest Captain of the Devils, Chicago's NBA team, needs is his sister's best friend, to move into his apartment. She's messy, emotional, and way too tempting. But when the team's General Manager vocalizes his blatant disapproval of his promotion to Captain, Ryan can't think of a better way to convince him otherwise than pretending to date is outgoing roommate. The only problem? Faking it feels far too natural.
Having a fake girlfriend wasn't supposed to be messy but having Indy under his roof and in his bed is complicated, especially when she wants all the romantic parts of life that he could never give her.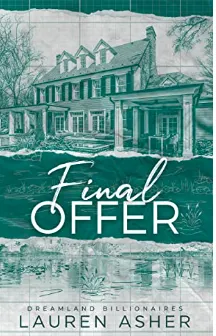 This is a series of interconnected standalones following three separate billionaire brothers.
Final Offer is the final and my fav of the series.
Callahan is the Kane brother everyone gossips about behind closed doors. Trust fund brat. Washed-up athlete. High-functioning alcoholic. No one knows the real him but his childhood best friend and only love Lana Castillo. He promised to never return to Lake Wisteria. But to receive his inheritance, he was tasked with spending a summer at the family lake house before selling it. The request was simple in theory until his entire plan blew up on the very first day. Turns out Lana doesn't just live at the house, but she claims to own it, too.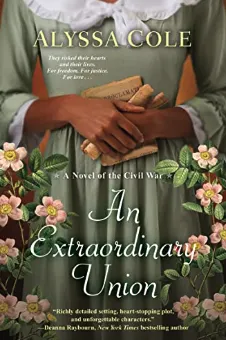 A former slave finds danger, intrigue, and passion undercover as a spy in first of this Civil War–era romance series from an award-winning author.
Elle Burns is a former slave with a passion for justice and an eidetic memory. Trading in her life of freedom in Massachusetts, she returns to the indignity of slavery in the South—to spy for the Union Army.
Malcolm McCall is a detective for Pinkerton's Secret Service. Subterfuge is his calling, but he's facing his deadliest mission yet—risking his life to infiltrate a Rebel enclave in Virginia.
Two undercover agents who share a common cause—and an undeniable attraction—Malcolm and Elle join forces when they discover a plot that could turn the tide of the war in the Confederacy's favor. Caught in a tightening web of wartime intrigue, and fighting a fiery and forbidden love, Malcolm and Elle must make their boldest move to preserve the Union at any cost—even if it means losing each other. . .
Best Paranormal Romance /Fantasy Romance on Kindle Unlimited
For Unlimited fantasy romance books, Kindle Unlimited is your best bet.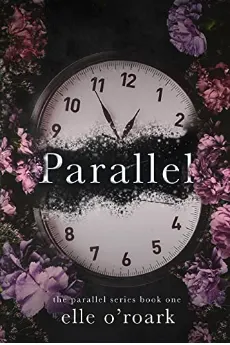 This book was a surprise! It is the first book in a series, but I have never read any of the others.
She first met him in a dream. And now, weeks before she marries someone else, he's appeared in real life. She has spent her entire life hiding what she can do. Until the day Nick Reilly walks into her hospital room.
Nick—the man she's been dreaming about for as long as she can remember. She knows everything about him as if they spent an entire lifetime together, and she knows that she loved him in a way she never loved anyone else…including her fiancé.
Even stranger? Nick's been dreaming about her too. Together they will unravel the puzzle that might save her, but also destroy them both. Again.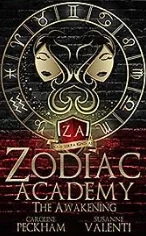 The Zodiac Academy is a Dark Bully M/F Paranormal Romance series that follows Twins Tory and Darcy Vega who find out they're Fae and have to learn to harness their power while trying to defend their throne from the four Heirs who want to claim it in their place. Please please read all of the content warnings before diving into this series. And also, if bully romances aren't for you, that's ok. Scroll on.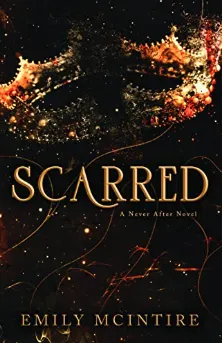 This book is actually loosely based on the character Scar from the Lion King, so I'm intrigued. Prince Tristan Faasa was never destined for the throne. That was always his brother, Michael. The same brother responsible for both Tristan's tormented childhood and the scar that mars his face. When their father dies, Michael is set to assume the throne, and Tristan is set to steal it. The leader of a secret rebellion, Tristan will stop at nothing to end his brother's reign. But when Michael's new betrothed, Lady Sara Beatreaux, arrives, Tristan finds himself in the middle of a new kind of war. The kind that begs the question of what's more important—the crown or the woman about to wear it.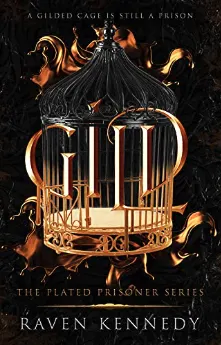 The myth of King Midas reimagined. This compelling adult fantasy series is as addictive as it is unexpected. With romance, intrigue, and danger, the gilded world of Orea will grip you from the very first page.
I'm about halfway through this series. I love it.
Contemporary Romance on Kindle Unlimited
These contemporary romances include a lot of your favorite authors and sometimes include the kindle edition of popular books. Here are my book recommendations for this category.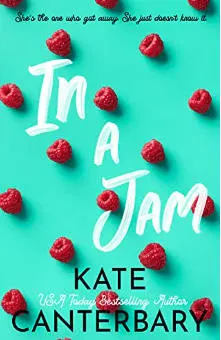 When Shay Zucconi's step-grandmother died, she left Shay a tulip farm—under two conditions.First, Shay has to move home to the small town of Friendship, Rhode Island. Second—and most problematic since her fiancé just called off the wedding—Shay must be married within one year. Marriage is the last thing in the world Shay wants but she'll do anything to save the only real home she's ever known. Noah Barden loved Shay Zucconi back in high school. Not that he ever told her. He was too shy, too awkward, too painfully uncool to ask out the beautiful, popular girl. A lifetime later, Noah is a single dad to his niece and has his hands full running the family business. That old crush is the farthest thing from his mind. Until Shay returns to their hometown and turns his life upside down.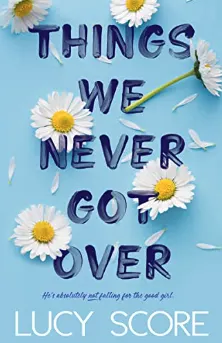 Bearded, bad-boy barber Knox prefers to live his life the way he takes his coffee: Alone. Unless you count his basset hound, Waylon.
Naomi wasn't just running away from her wedding. She was riding to the rescue of her estranged twin to Knockemout, Virginia, Too bad for Naomi her evil twin hasn't changed at all. After helping herself to Naomi's car and cash, Tina leaves her with something unexpected. The niece Naomi didn't know she had. Now she's stuck in town with no car, no job, no plan, and no home with an 11-year-old going on thirty to take care of.
There's a reason Knox doesn't do complications or high-maintenance women, especially not the romantic ones. But since Naomi's life imploded right in front of him, the least he can do is help her out of her jam. And just as soon as she stops getting into new trouble he can leave her alone and get back to his peaceful, solitary life.
At least, that's the plan until the trouble turns to real danger.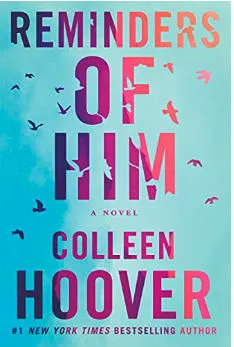 Yes, there are several of Colleen Hoover's popular novels on Kindle Unlimited!
A troubled young mother yearns for a shot at redemption in this heartbreaking yet hopeful story from #1 New York Times bestselling author Colleen Hoover.
After serving five years in prison for a tragic mistake, Kenna Rowan returns to the town where it all went wrong, hoping to reunite with her four-year-old daughter. But the bridges Kenna burned are proving impossible to rebuild. Everyone in her daughter's life is determined to shut Kenna out, no matter how hard she works to prove herself.
The only person who hasn't closed the door on her completely is Ledger Ward, a local bar owner and one of the few remaining links to Kenna's daughter. But if anyone were to discover how Ledger is slowly becoming an important part of Kenna's life, both would risk losing the trust of everyone important to them.
The two form a connection despite the pressure surrounding them, but as their romance grows, so does the risk. Kenna must find a way to absolve the mistakes of her past in order to build a future out of hope and healing.
For a complete primer on Colleen Hoover, Read my Guide to her books here.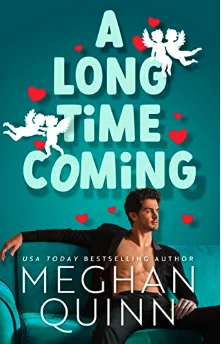 Meghan Quinn writes some of the best romance books on Kindle Unlimited. A Long Time Coming is one of my favorites of hers and the final book in one of her series about a set of brothers. A long time coming is a witty take on a romantic comedy classic, My Best Friend's Wedding. Steamy, laugh-out-loud, and full of charm, these two best friends heat up the pages while proving true love might be right in front of you.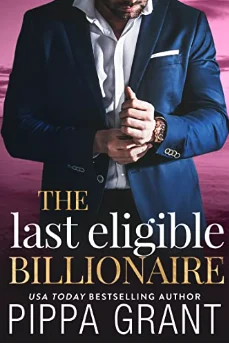 He's a billionaire heir. A grump supreme. Hater of people. Bigger hater of peopling with people. And my new fake boyfriend. Emotionally unavailable doesn't even begin to describe Hayes Rutherford. He's cold. He's distant. He has more defenses than a nuclear missile silo. And he's the ultimate catch of the century. At least, according to his bank statement. My job's simple: Keep Hayes's matchmaking relatives and all interested ladies away from the cranky, grumpy, walled-off heir to my favorite movie empire by pretending to be his one true love, and in return, he won't ruin my life over a teensy, tiny little misunderstanding. But the more I sneak past his walls and fences, the more I realize that while we might be from different worlds, we have more in common than either of us expected. The man under all the glitz, glamour, and dollar signs could be the real love of my life. But you know what they say about fake dating a billionaire—it's all fun and games until the scandals start.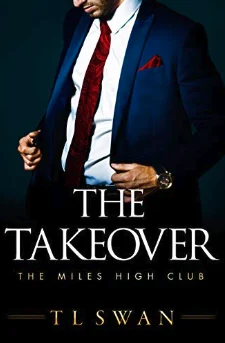 I first met Tristan Miles at a meeting where he was trying to take over my late husband's company. He was powerful, arrogant, and infuriatingly gorgeous, and I hated him with every cell in my body. In the shock of the century, he called me three days later and asked me on a date. I would rather die than date a man like him—though I do have to admit it was good for the ego. Turning him down was the highlight of my year. Six months later, he was the guest speaker at a conference I attended in France.
Still arrogant and infuriating—but this time, surprisingly charming and witty. When he looked at me, I got butterflies. But I can't go there. He's just a player in a hot suit, and I'm just a widow with three unruly sons. I just need this conference to be over.
Because everybody knows that Tristan Miles always gets what he wants…and what he wants is me.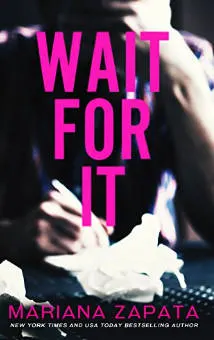 If anyone ever said being an adult was easy, they hadn't been one long enough. Diana Casillas can admit it: she doesn't know what the hell she's doing half the time. How she's made it through the last two years of her life without killing anyone is nothing short of a miracle. Being a grown-up wasn't supposed to be so hard. With a new house, two little boys she inherited the most painful possible way, a giant dog, a job she usually loves, more than enough family, and friends, she has almost everything she could ever ask for. Except for a boyfriend. Or a husband. But who needs either one of those?

Best Spicy Books on Kindle Unlimited.
One thing Kindle Unlimited does not lack is romance books full of spice. Don't read if you are at all prudish.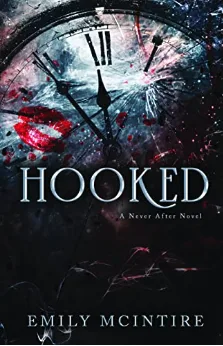 He wants revenge, but he wants her more…James has always had one agenda: destroy his enemy, Peter Michaels. When Peter's twenty-year-old daughter Wendy shows up in James's bar, he sees his way in. Seduce the girl and use her for his revenge. It's the perfect plan, until things in James's organization begin to crumble. Suddenly, he has to find the traitor in his midst, and his plan for revenge gets murkier as James starts to see Wendy as more than just a pawn in his game.
Wendy has been cloistered away most of her life by her wealthy cold father, but a spontaneous night out with friends turns into an intense and addictive love affair with the dark and brooding James. As much as she knows James is dangerous, Wendy can't seem to shake her desire for him. But as their relationship grows more heated and she learns more about the world he moves in, she finds herself unsure if she's falling for the man known as James or the monster known as Hook.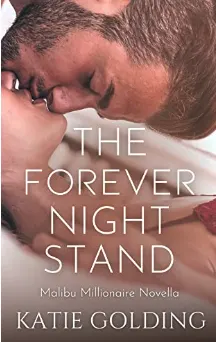 Luke Kelly is a legend in the music industry. The Grammy-winning producer has amassed four gold records, a fortune that could buy and sell most of Malibu, and an arsenal of luxury sex toys. But he can't seem to find a relationship that goes more than skin deep.Ari Reed has life color-coded on her bullet planner. For the book publicist, risks are calculated, and a one-night stand never happens. Venturing out with friends to see a new band should be safe enough on a Friday night. But when she encounters Luke's devilish smirk, sea-green eyes, and an invitation to be a little naughty, just once—she can't resist.
Their single steamy night together melts into a late breakfast. Lunch. Then another night in his bed, and another, and another… Their chemistry is electric, passion explosive, and the longer the couple plays house in Luke's Malibu mansion, the more the lines between fun and fantasy start to blur. But Ari knows better than to expect life to imitate a romance novel.
She may have fallen hard for Luke, but she isn't convinced the playboy is ready for the serious relationship he's acting like they're in. And while Luke is ready to confront the depth of his feelings, there's always the chance he could scare off safe-play Ari. After all, she only agreed to spend one night with him. Not stay forever…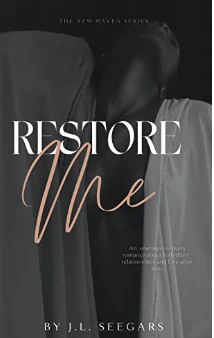 Dominic Alexander is my late husband's best friend and the last man on Earth that I should want. He's arrogant, dismissive, and up until recently has only ever used those dark eyes of his to look right through me. For the last twelve years, he's taken a sick pleasure in making me feel paper thin, like my entire existence is of no consequence to him at all.But now, things are different.
After one drunken night, and a surprisingly sexy act of heroism, he's started to be…nice. Treating me like something other than the physical embodiment of his annoyance, which would be nice if it didn't make me feel all the things I swore to never feel for another man after my husband died.
OK, that's my list!
Kindle Unlimited is a book lover's dream. Especially in the romance genre. There are best sellers, steamy romantic comedies, book series and more. Hopefully, this list of Kindle Unlimited Romance Books will help you add new books to your To Be read list.