This is the ultimate guide on where to eat gluten free at Epcot at Disney World. Check out these restaurants in Disney's Epcot that will give you plenty of options.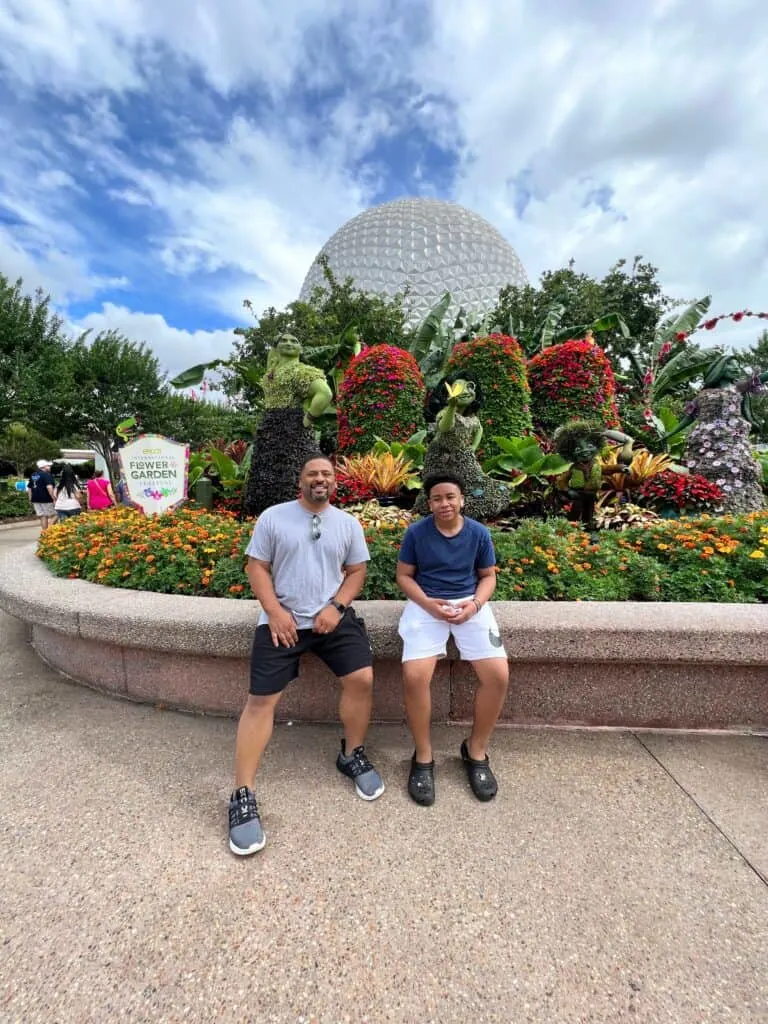 This blog post contains affiliate links. Everyday Eyecandy is a participant in the Amazon Services LLC Associates Program, an affiliate advertising program designed to provide a means for sites to earn advertising fees by advertising and linking to Amazon.com.
For families with allergies, special diets or celiac disease, the question of where to eat can be the most stressful things about visiting the park. But what we love about Disney World Restaurants, is how they go above and beyond to make sure that everyone can have great experiences with gluten-free dining at their parks.
I've written about our experience eating gluten free at Walt Disney World, and if you are looking for tips for eating gluten free at Disney Springs, Hollywood studios , or Animal Kingdom ,check out my Ultimate Guide Blog Post for How to Eat Gluten Free at Disney World.
Things to Know Before You Eat at Epcot
Ok, before we talk about my recommendations, let's talk about a few things to help your dining experience at Epcot go well. .
First, think about bringing gluten-free snacks and even meals to the park with you. You CAN bring food into any Disney Park.
You can also bring a reusable water bottle, there are refill locations all around the parks.
Before you go, remember that menu options can and often will change, especially when it comes to the gluten-free menus at the parks. Many times it is a supplier issue and sometimes, it's just a menu change. be sure to tell a cast member about your allergies before you order.
I always recommend that you make reservations through the Disney Dining Reservation site.
When you do it this way, you are able to indicate that someone is your party has allergies or dietary restrictions and a cast member, manager or chef will come to speak to you if you have questions about allergens.
I always recommend this when you have food allergies. Unless it is one of the quick service locations that you have eaten at before with no problems. And even then, make sure you talk to the manager or chef to make sure there are no changes or chances of cross contamination.
Ok, Let's get started!
Where to eat Gluten free at Epcot
So where should you eat? I've included a good variety of spots with gluten-free items on their menu that you should check out along with links to their regular menu and their gluten-free menu when available. This list includes quick service restaurants and table service restaurants. Because I know from personal experience that having great options for both is important for peace of mind and a great experience overall.
So without further ado, here are my suggestions about
The Best Places to eat Gluten Free at Epcot
Located in The Land pavilion, this quick service gem is situated within steps of Soarin' Around the World, one of the park's most popular attractions. For me, I think this is a great option for lunch only. There are gluten free versions of the Oak-Grilled Rotisserie Chicken, The Oak Grilled Salmon, Stir-fried chicken and the Power Salad. Only the Power Salad is still on the menu for dinner along with a few gluten free snacks.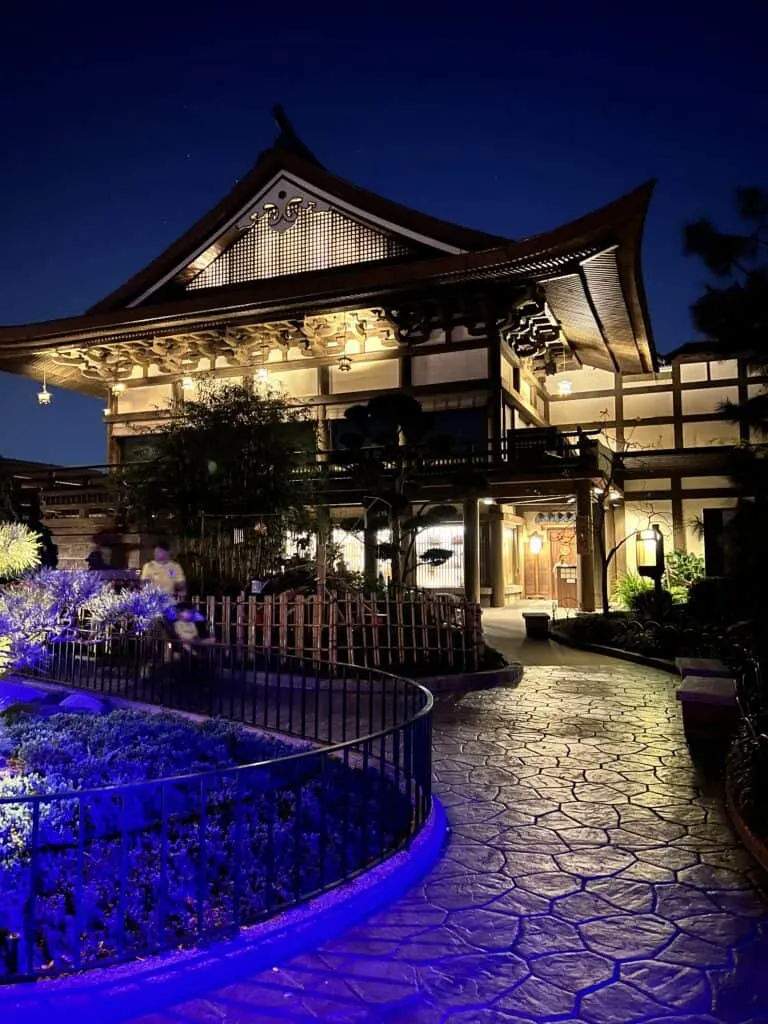 I love this place. Teppan Edo is a Hibachi Style sit-down restaurant that is extremely hard to get reservations for. The good news is that they are amazing for gluten intolerances. The food is all cooked on the hibachi in front of you unless you request your food to be cooked separately. The chef will keep the gluten free meal totally separate on the grill. It's an amazing experience for folks who normally cannot participate in a hibachi-style meal.
Next time we go to Epcot, this is on my to-do list. I've always thought it was a sit-down, but it's actually a quick service spot! Regal Eagle offers some of the best gluten-free options for fans of barbecue in the parks. Menu items include the Memphis Dry Rub Pork Ribs, the Kansas City Smoked Half Chicken, The BBQ Burger, the BBQ Jackfruit Burger, the Sliced Texas Beef Brisket Sandwich, and more!

This Table Service Restaurant ( I recommend advanced reservations) has an all-you-care-to-enjoy family-style meal and is a character dining restaurant. This restaurant also has the option for a allergy-friendly version of its Harvest Feast.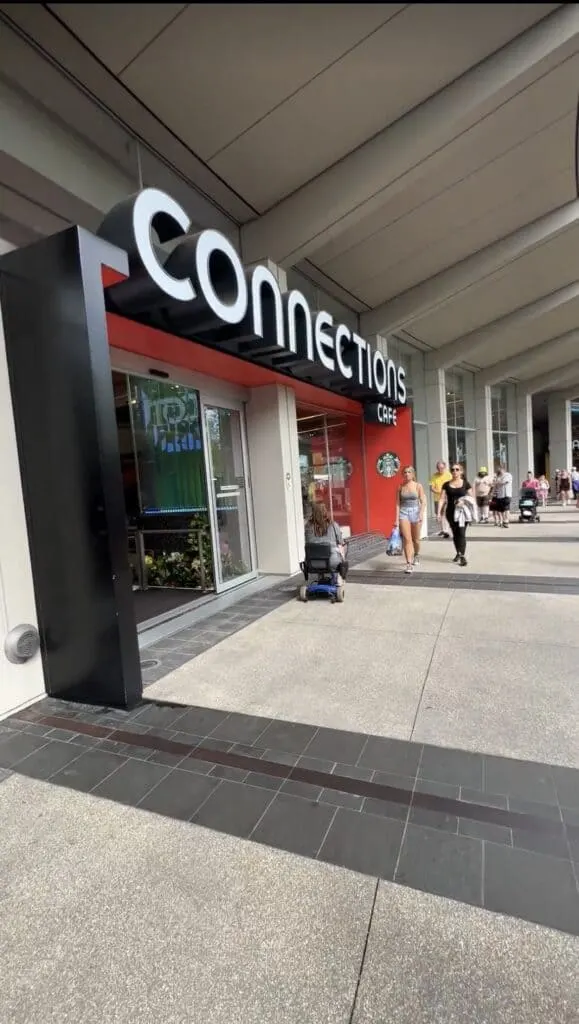 Think of a big food court in the middle of the park, and you have Connections Eatery. One of Epcot's newest restaurants, Connections Eatery has quite a few gluten friendly options available, including a French Bistro Burger, salad, and even gluten/wheat-friendly chicken tenders (a great pick for kids or adults who like chicken tenders too. ).
Le Cellier Steakhouse is a table service restaurant located in the Canada pavilion. They have lots of options like a ( according to my son) delicious gluten free version of their poutine, a gluten-free version of the Le Cellier Filet Mignon, and a gluten-free version of the Maple Crème Brûlée. It's glorious. That is all.
Tutto Italia Ristorante, is located in Italy within the World Showcase part of Epcot. There is a gluten free menu and a lot of the regular menu can be adapted. but there are also many items on the regular menu that can be safely adapted to be gluten free.
Biergarten Restaurant is a buffet restaurant located in the Germany pavilion and offers lots of gluten-free items. As with most buffets at Disney , the server will bring you a paper allergen menu that will guide you for what gluten free foods you can eat on the buffets. Some of the gluten-free items offered are some German sausages, soups, salads, rotisserie chicken, sauerkraut (plant-based) pork tenderloin, and potatoes. They will prepare a meal separately if there are concerns for cross-contamination.
10. Festival marketplace food menus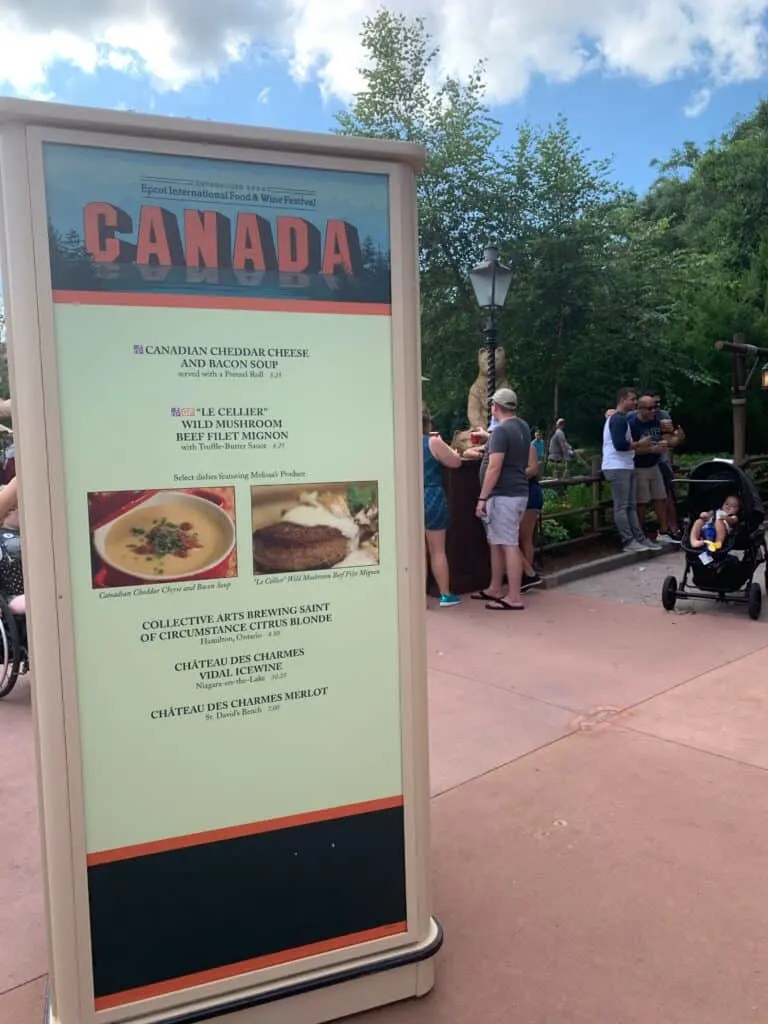 One of the things Epcot is known for is it's seasonal Festivals like the Wine and Dine, Flower and Garden, Festival of the Holidays and The Festival of the Arts. I was concerned the first time we went until I noticed that there are actually quite a few gluten-free options typically available at each of the Festivals, and Disney does a good job of marking them down so you know what to look for.
So there you have it! Ten good options to eat gluten free at Epcot! I hope this helps you on your next trip!!! Let me know which one is your favorite when you go!
Looking for even more Disney Content?
Gluten free at Animal Kingdom
Disney's Gluten Free Character Breakfast at Ohana: A Review
3 Reasons to Stay at Saratoga Springs
Disney Resorts for large families